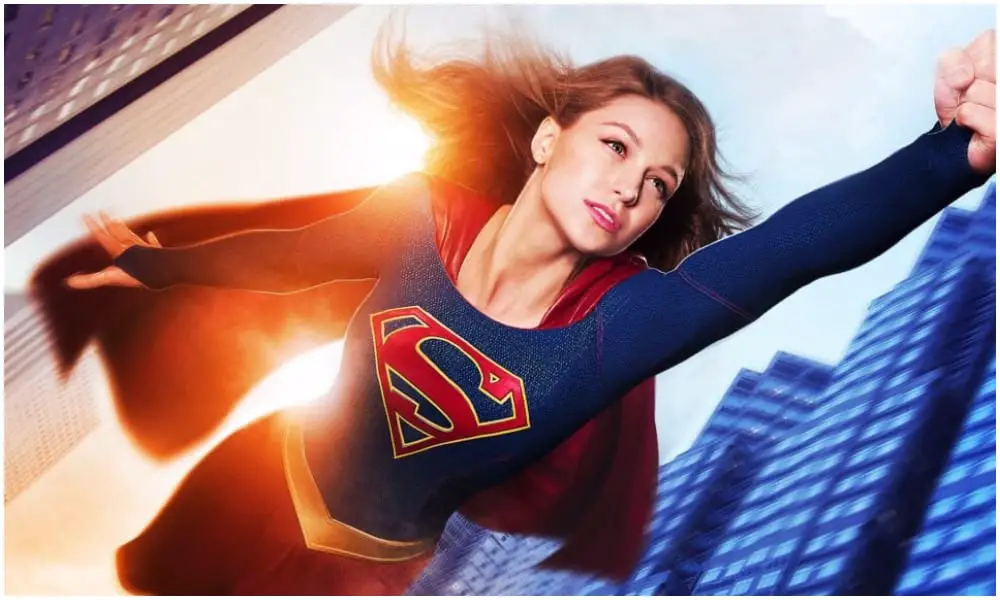 This episode is an ode to Sanvers from Supergirl as Elizabeth and Kori wax poetic about their favorite cranky DEO agent and Ride or Die detective.
Related Reading:
Medusa Serves Up Sanvers and Lena Luthor
Mxyzptlk's Antics And the Gift of A Sanvers Valentine's Day
Maggie Sawyer and Her Upcoming Season 3 Arc
---
Image courtesy of the CW
Re-thinking Femininity in Film
Jeremiah and Thad re-examine stereotypically masculine and feminine traits as portrayed in media. Movies discussed include Johnny Guitar, Thor: Ragnarok, and more. Spoiler alert: Valkyrie might possibly be the new Ultra Critic favorite.
Ladies First Talks About Our Favorite Ships
It was a close one. We battled internet issues, finicky software, and the backdrop of Los Angeles and a neighborhood wanting to get their Selena on (we don't blame them!) to bring you this episode. With Elizabeth on vacation, Kori is joined by Shahar this episode as discussion ranges from the need for a queer Hallmark channel, the recently released Carmilla movie, to favorite interracial wlw relationships. Tune in to see which ships made the cut, and why Kori is so excited for Black Lightning to premiere.
Related Reading
Black Lightning Brings a WoC Lesbian Superhero To Life
Black Lightning Casts Chantal Thuy as Grace Choi
The Bold Type on Muslim Lesbians, Orgasms, and Job Hunting
Top Ten Weirdly Common Hallmark Christmas Movie Tropes
The Carmilla Movie is Campy, Sexy, Suspenseful, and Really Gay
---
Let's Generalize about Good Writing on The Fandomentalist
Gretchen, Julia, and Kylie catch up on the distressing Hollywood news, gush about Crazy Ex Girlfriend, break down the economics of politics, and close off with some fallacies regarding good writing seen in the dreaded Discourse™.
Follow us on Soundcloud, iTunes, find us in any podcast app, or subscribe to our RSS feed.
Episode Breakdown:
0:00 – Intro and fandom news 11/6/17
23:00 – Rebecca Bunch is important
35:00 – Star Wars prequels vs. GoT, political complexity boogaloo
59:30 – Some "good writing" fallacies
Related Pieces:
---