We've been stuck inside for going on two years now, and we can safely say it's been a great time for board gamers. For the industry, however…it's been complicated. While we still face shortages, backlogs, and shipping issues, 2022 is a year that many hope will be a big improvement over a troubling 2021. There's a ton of games coming out this year and it's always hard to pick, but here's the ones we've seen that we're the most excited for.
Publisher: Smirk & Dagger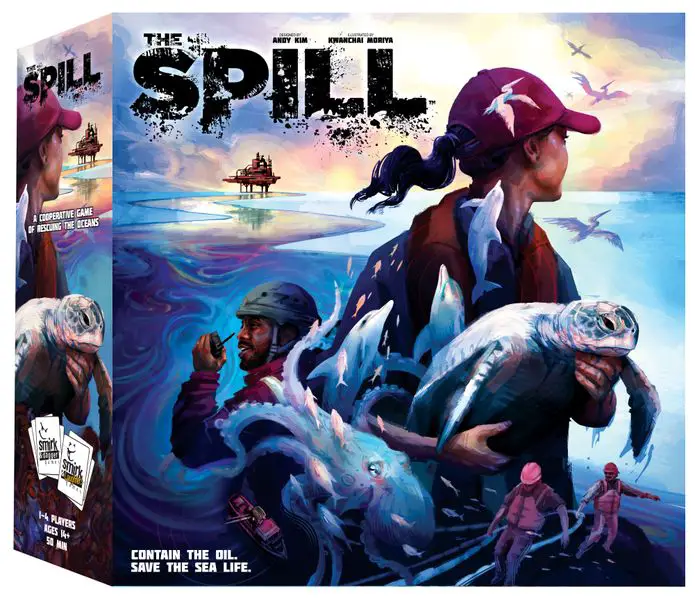 I already talked a bit about The Spill in my PAX coverage, where the folks at Smirk & Dagger gave me a peek at the prototype and a run through the game. It's a "reverse tower defense" where you and your fellow players work to clean up a massive oil spill. You'll take on different real-life cleanup jobs, save wildlife, and try to reach the best victory you can before the spill gets truly out of control. Made to be as sustainable and educational as possible, The Spill is a very "of the moment" game that we expect to make a big splash this year.
The Spill
​Game Design: Andy Kim
Illustration: Kwanchai Moriya
1-4 Players
Ages 14+
Time: 50 minutes
Retail price: $50.00
Release: Spring 2022
Publisher: Plaid Hat Games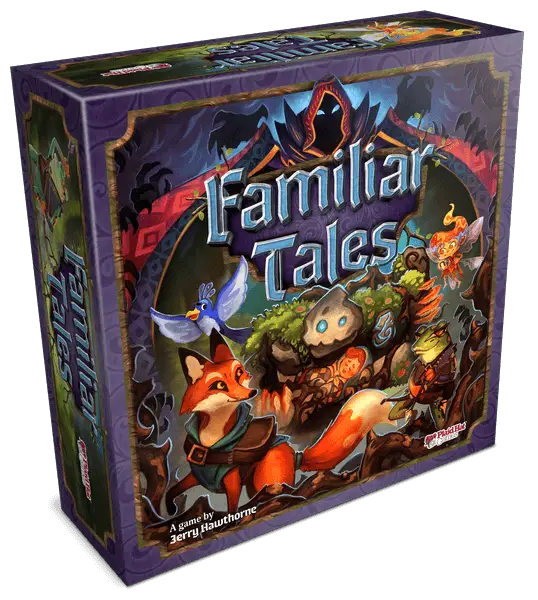 Designer Jerry Hawthorne said he wants this game to be something that anyone can play, family friendly and accessible. When I got a look at it at PAXU, I immediately could tell he'd succeeded. Familiar Tales is a beautifully rendered story straight out of a Disney movie: four magical familiars must protect a magical princess from the time she's a baby until she grows up into a woman. While there's combat and strategy to be found throughout the game, the choices in the story are the most important. Similar to Plaid Hat's Forgotten Waters, it features a full voice cast and sound effects that help drive the Disney-riffic fairy tale vibes home.
Familiar Tales
Designer: Jerry Hawthorne
Art: JJ Ariosa, Vanessa Morales, Fajareka Setiawan, Dan Smith, Tregis
1-4 players
Ages 8+
Time: 45-125 minutes
Retail Price: $79.95
Release: Q1 2022
Publisher: Alley Cat Games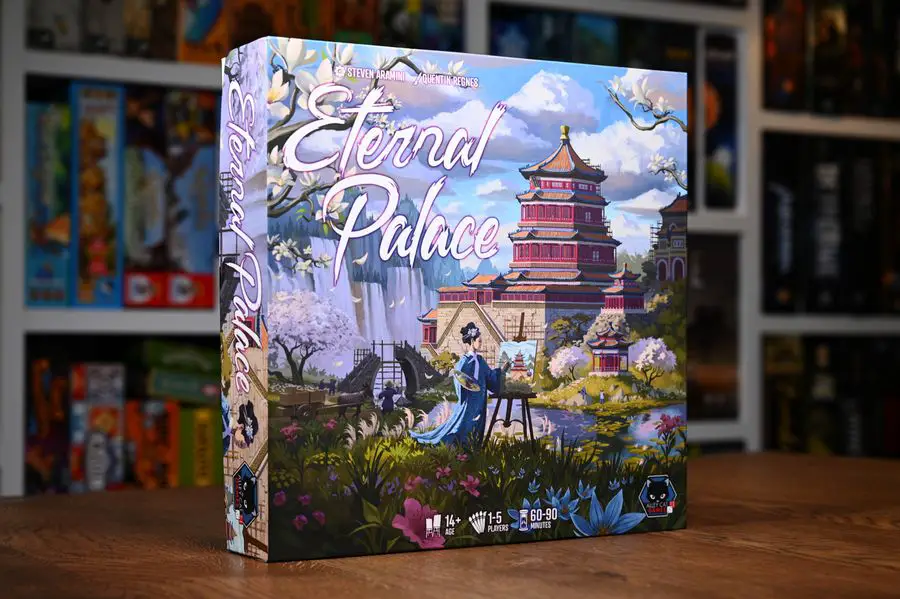 Alley Cat was nice enough to run me through this game way back before it hit Kickstarter, and I was absolutely blown away by it. Set in the Imperial Palace of an unnamed Chinese Dynasty (though it strikes me as perhaps Tang or Ming), you're a noble family working to help rebuild the Emperor's palace. It's a Euro, which I know can be intimidating, but it's maybe one of the most accessible and beautiful one's I've played. Everything is easy to understand and choices and strategies are obvious, with a good deal of player interactivity as well. The best part? The parts of your palace actually get placed on a tableau, letting you see the palace you're building in real time. Definitely a pick-up for Euro fans or people who want something with a ton of table presence.
Eternal Palace
Designer:Steven Aramini
Artist: Jacqui Davis, Quentin Regnes
1-4 Players
Ages 14+
Time: 60-90 minutes
Retail Price: £ 47/ $63
Release: Q1 2022
Publisher: Flatout Games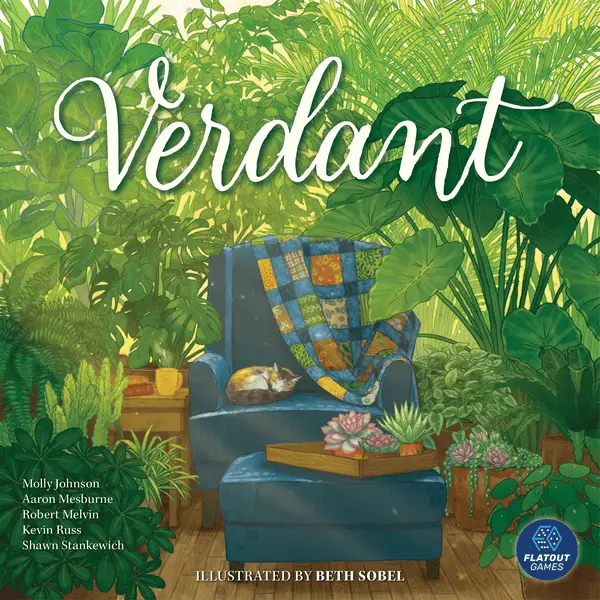 The first of two Beth Sobel illustrated games on this list (I'm nothing if not predictable), Verdant is the next game from our friends at Flatout. Like most of their previous games, it's a puzzly little strategy game that focuses on spatial awareness and card drafting. You're playing as a houseplant enthusiast working to create the coziest green space possible. You'll gather plants, put them in the right space for max sunlight, and maybe even discover your own green thumb.
Verdant
Designer: Flatout Games
Art: Beth Sobel
1-5 Players
Ages 14+
Time: 30-45 minutes
Retail Price: $29
Release: September 2022
Publisher: Leder Games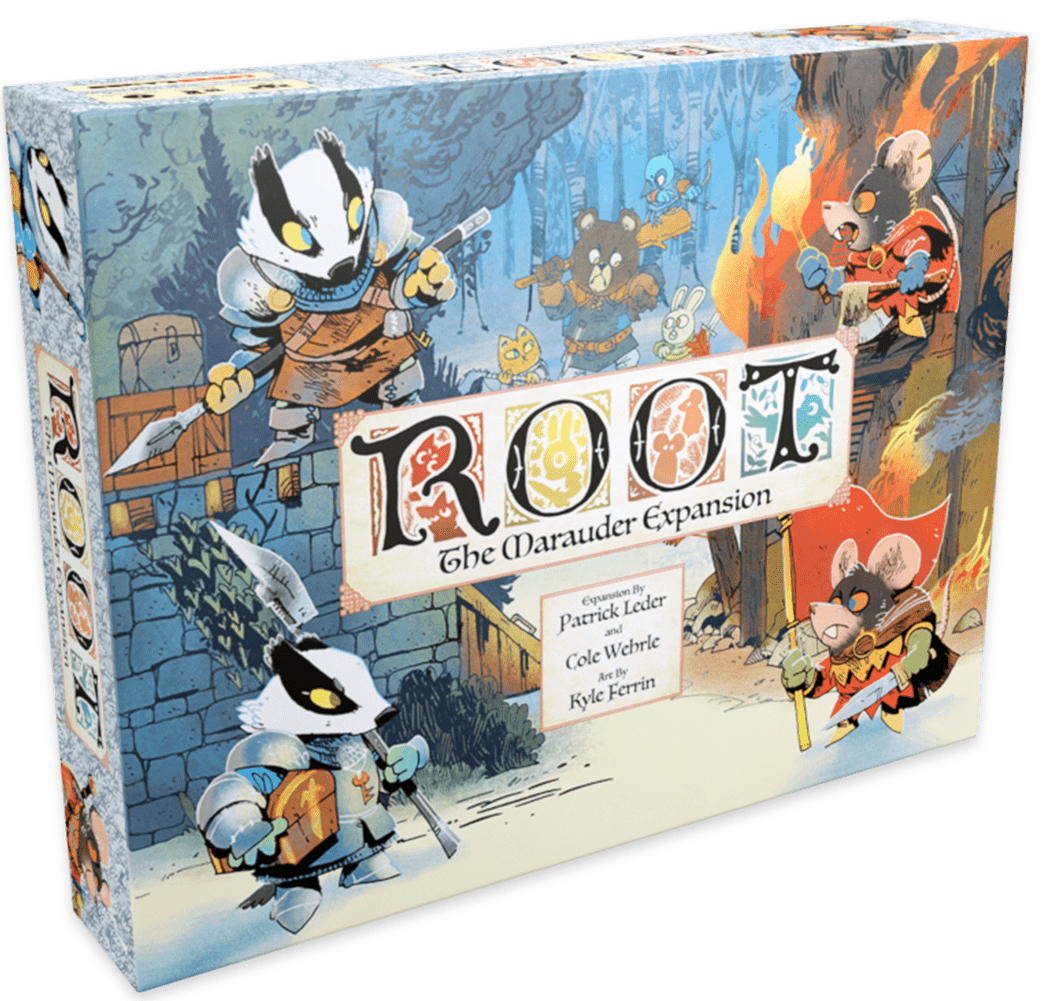 If you haven't played Root yet then you need to go play it now. After that, you should get hyped for this new expansion to the game, which radically changes the face of the game with two new factions: The Lord of the Hundreds, a swarm of loot-happy vermin, and the Keepers Iron, nomadic archaeologists that make up for their small numbers with raw power. Also they're badgers. The expansion also adds in hirelings, small factions that can be added to games to mix things up more for long time players looking for a challenge. Root is now in its fourth year and the community around it is strong, and expansion like this show there's no chance it'll slow down anytime soon.
Also be sure to keep an eye out for AHOY!, an ocean-based game from Leder set for release in the later half of this year.
Root: The Marauder Expansion
Designer: Patrick Leder and Cole Wehrle
Art: Kyle Ferrin
2-6 Players
Ages 10+
Time 60-90 minutes
Retail Price: $50
Release: Q3 2022
Publisher: Funko Games
No 2022 board game list is going to be complete without at least a mention of Prospero Hall's first foray into the legacy genre. With two years of development under the belt and a lot of innovations already revealed, there's so much content planned into this T-Rex sized release. Even if you're not the world's biggest Jurassic World fan, this is a game that will be making headlines when it comes out.
Jurassic World: Legacy of Isla Nublar
Designer: Prospero Hall
1-4 Players
Ages 10+
Time: 90-150 minutes (24 hours total game time)
Retail Price: $120
Kickstarter: March 22, 2022
Kites
Publisher: Floodgate Games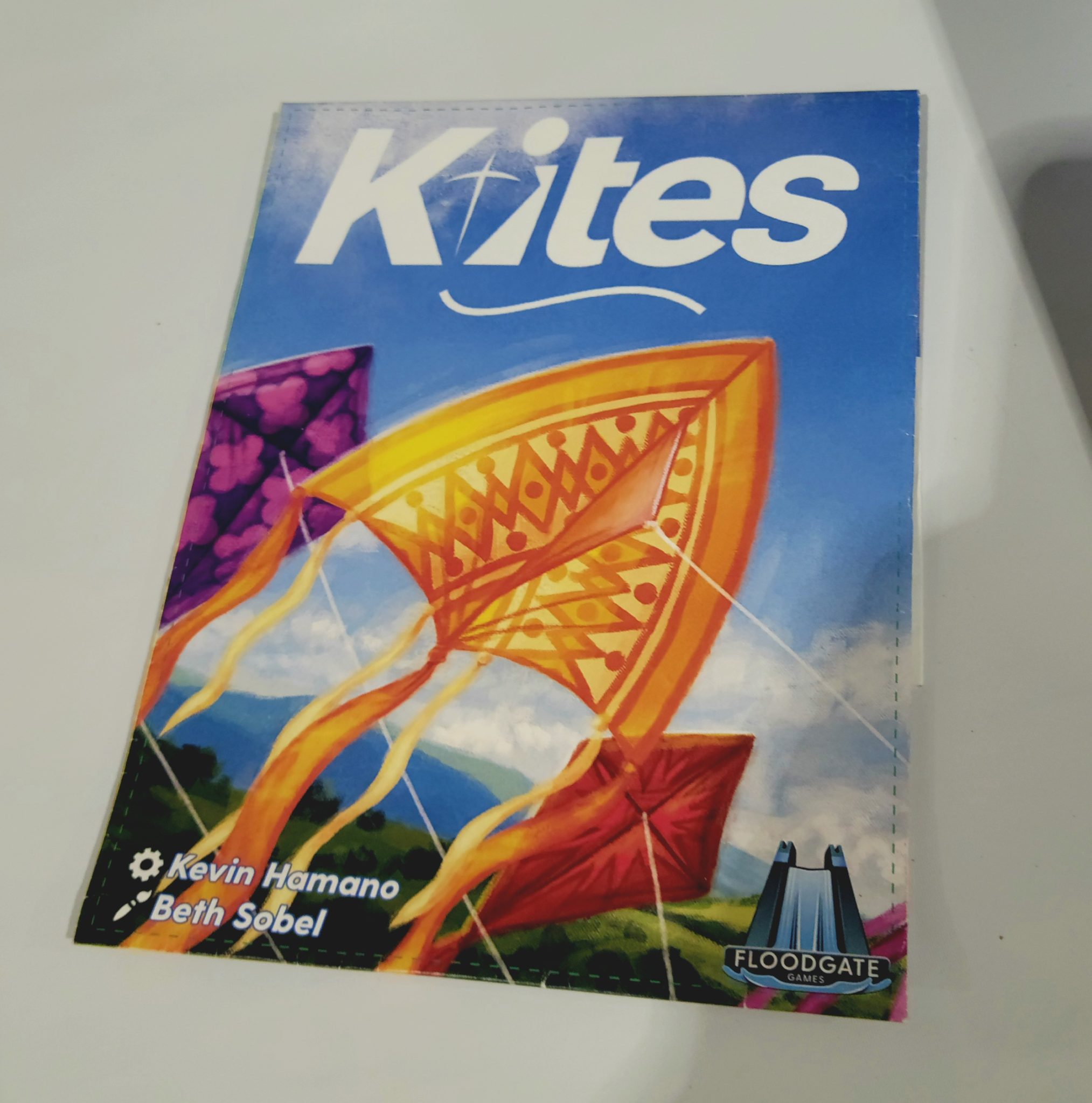 Maybe the most low-key game on this list, I think Kites will be a sleeper-hit for this year. As much as big, flashy games with a billion rules and components get the spotlight, people really just want something nice and simple sometimes. And you can't beat Kites for that. It's all about matching kites and keeping track of time. Quick to learn, easy to play, this one is going to soar when it releases later this year.
Kites
Designer: Kevin Hamano
Art: Beth sobel
2-6 Players
Time: 10-15 minutes
Release: Summer 2022
Publisher: Pandasaurus Games
Pandasaurus really seems to be investing in extreme sports this year! Like most of my favorite games, this one mixes mechanics like set collection, hand management, and worker placement together in order to create something truly gnarly. You'll be racing down the slopes, avoiding yetis and avalanches, hoping to get the best runs on the mountain and prove you're the best boarder. Then, you'll spend the night in the lodge planning for the next day when you can hit the fresh powder and do it all again.
Skull Canyon: Ski Fest
2-4 Players
Ages 14+
Time: 45-60 minutes
Retail Price: $39.95
Release: April 13, 2022
Everyone Else Thinks This Game Is Awesome
Publisher: Erasmus Fox
Internet media tie-ins don't always end well. Sometimes a company just slaps a popular webcomic or show onto a game and calls it good. This one doesn't seem that way, thanks to the close involvement of SMBC's Zach and Kelly Weinersmith on the development of the game. True to form, it's themed around the complex and frustrating world of academia. Everyone is battling for tenure, and the only way up the ladder is answering trivia questions that could only be written by someone with a science PhD (which Kelly has). Maybe it's just my own experience with academia talking, but I cannot wait to get this to a party.
Everyone Else Thinks This Game Is Awesome
Designer: Matt Fantastic, Zach Weinersmith, Kelly Weinersmith
Art: Zach Weinersmith
3-8 Players
Ages 13+
Time: 30-60 minutes
Retail Price: $35
Release: July 2022
Images via their respective owners
Have strong thoughts about this piece you need to share? Or maybe there's something else on your mind you're wanting to talk about with fellow Fandomentals? Head on over to our Community server to join in the conversation!