Wandering through the hall at PAX U, there's a lot to look at. Some publishers are only now showing off stuff from the past year, while others continue to look forward with prototypes and sneak previews of their 2022 (and beyond) slate of releases. One company doing a little bit of both was Smirk & Dagger, who were showing off both The Spill and The Night Cage, a pair of successful Kickstarters making the rounds during this year's more limited con season. Smirk & Dagger has been a fave of ours for a while here at The Fandomentals, so naturally we wanted to stop in to meet with head honcho Curt Convert to learn about these games and maybe get a look at some of the things they've got coming down the pipeline.
The Spill (Early 2022)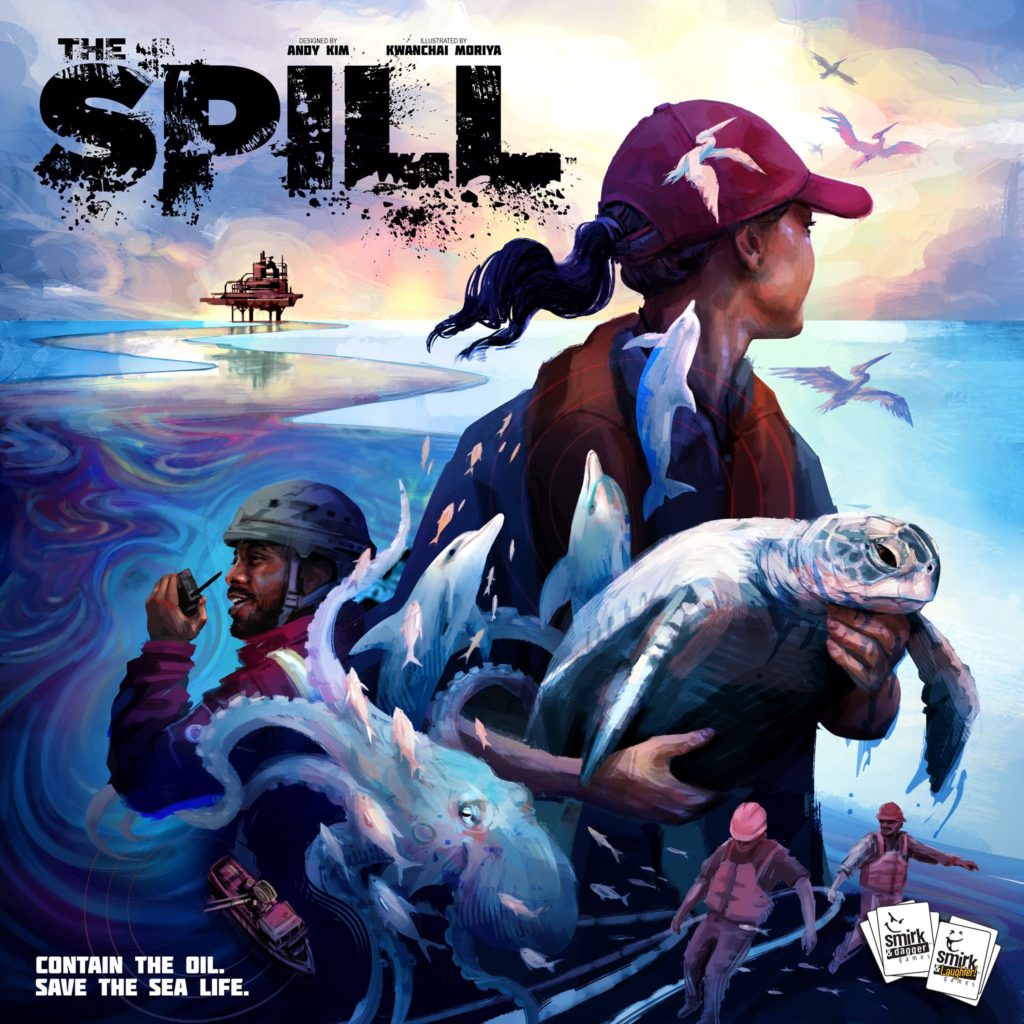 The Spill isn't a brand new game by any means, it did very well on Kickstarter and it was a big feature of GenCon alongside Smirk & Dagger's other recent release The Night Cage. But this was my first time seeing it and it was a treat getting to check it out with Curt and learning what all the hubbub is about. It's essentially a "reverse" tower defense game, with dice dropping out of the central tower (a leaking oil derrick) and onto different zones of the board. As it spreads, it has the potential of contaminating wildlife and harming the ecosystem irreparably. Players have to try to contain or dispose of the spilt oil, clean up the endangered wildlife, and reach their win condition. Like in real life, it's impossible to totally "beat" a big oil spill, but you can do your best and minimize the damage.
It's a really neat game with a great message about environmental sustainability, and S&D worked with Oceana to make sure they were as accurate as possible. They also developed educational tools for teachers who might want to use the game in their environmental education. It just looks plain cool, even as a prototype. Per Curt, they actually waited to make it so Kwanchai Moriya would be able to do the art for them, which paid off huge.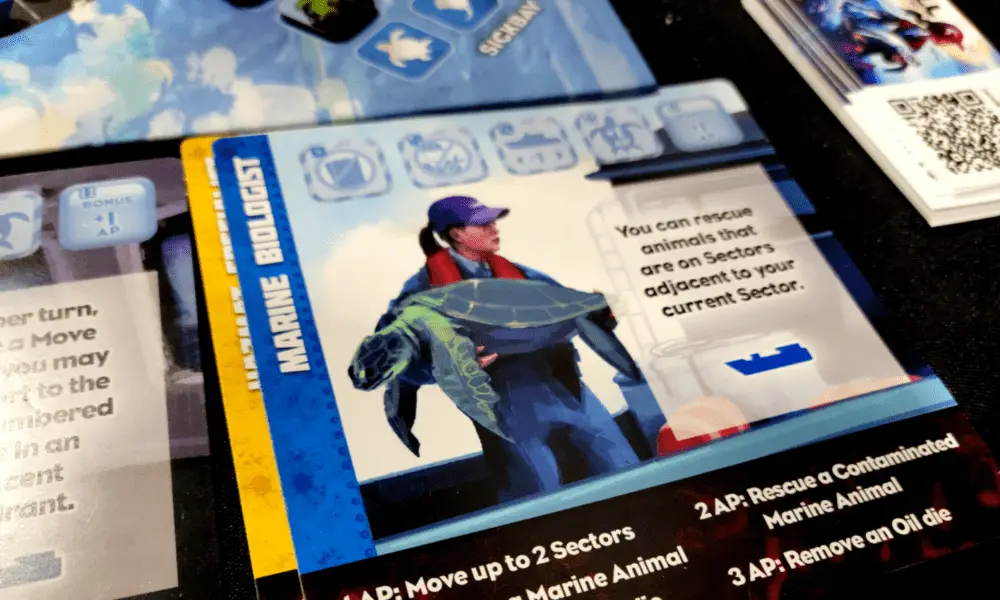 "Boop!" (2022)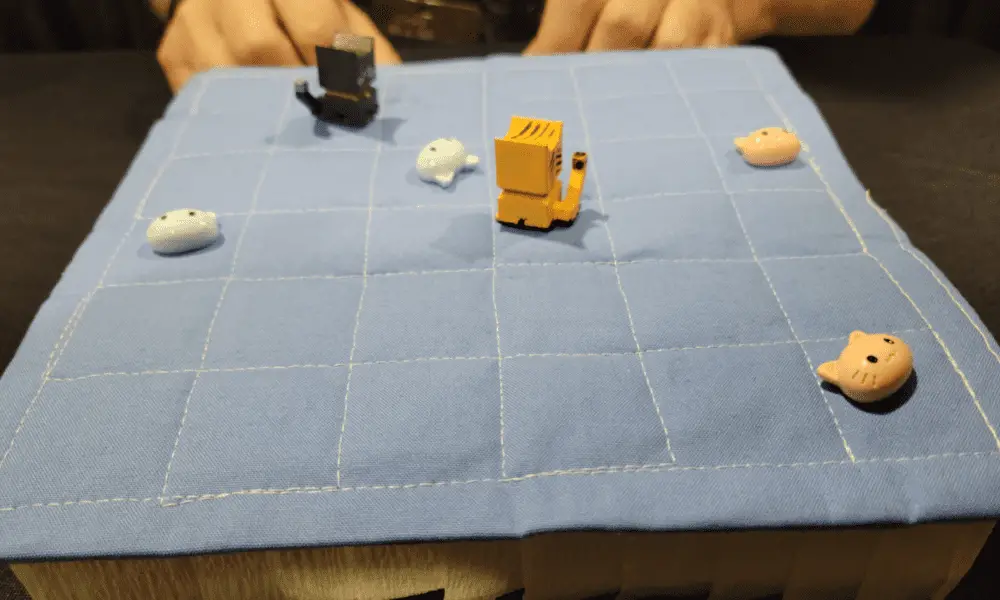 The first early prototype Curt showed me was a game tentatively called "Boop," a light take on abstract gaming featuring adorable cats jumping on a bed. Each player has a set of kitten tokens and cat tokens. Three kitten tokens in a line make a cat, and you must get three cats in a line to win. The wrinkle? The cats are all jumping on a pretty bouncy bed, meaning one kitten being placed bumps any kitten around them back a space…or even off the bed! Cats can't be bounced by kittens, and you can't bounce two together, so there's plenty of strategy to be found underneath the loveable exterior of the game. It also show's off Smirk & Dagger's dedication to more low impact gaming since the "bed" is actually a box, with the "comforter" that acts as the board laid over top of it. Even in a rough form, I can tell this is going to be a killer game once it debuts. People love cat games.
Behexed (Summer 2022)
The other game I got to check out was Behexed, which is a revamp of Smirk & Dagger's first release from way back in 2003, Hex Hex. After sitting on it for a long time, it was the team at Smirk & Dagger who came to original designer Curt with the idea of a remake. After seeing how things have turned out, he says he's even happier with the new version.
The core of the games is similar: each player is a wizard or spellcaster of some kind trying to keep the bouncing hex token from damaging them in what amounts to a game of fantasy hot potato. Different cards move the token in different ways, and there's a deck-building element to the game as each hexer tries to get what they need to succeed as fast as possible. Each character has their own magical strengths that help add some asymmetry to the game, creating a surprisingly complex game that's still going to be great at parties. Oh and the art is done by a fantasy artist who's worked on Magic the Gathering, so it's fantastic.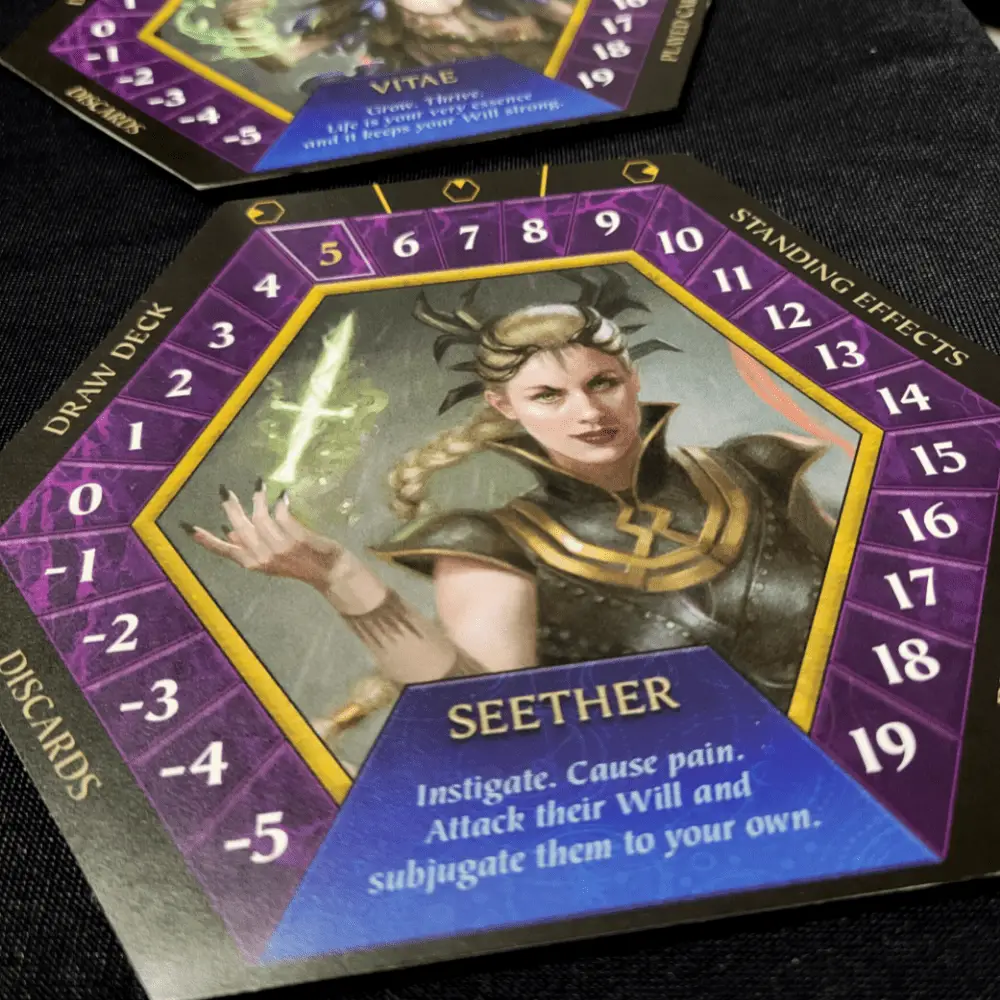 Images by Dan, taken with permission of Smirk & Dagger
Have strong thoughts about this piece you need to share? Or maybe there's something else on your mind you're wanting to talk about with fellow Fandomentals? Head on over to our Community server to join in the conversation!