Alice In Wonderland is one of the most beloved, parodied, homaged, and hated stories ever told. Both it and is sequel Through The Looking Glass have made an indelible mark on literature and culture as a whole, helped along by the classic 1951 Walt Disney film and other popular adaptations. It's also an incredibly popular theme for board games thanks to its broad appeal and colorful cast of characters that can adapt to almost any need. So, to celebrate the month of Alice's first publication in 1865, we put together a small list of some of our favorite games to take to your next very merry unbirthday.
Publisher: Druid City Games
MSRP: $89.99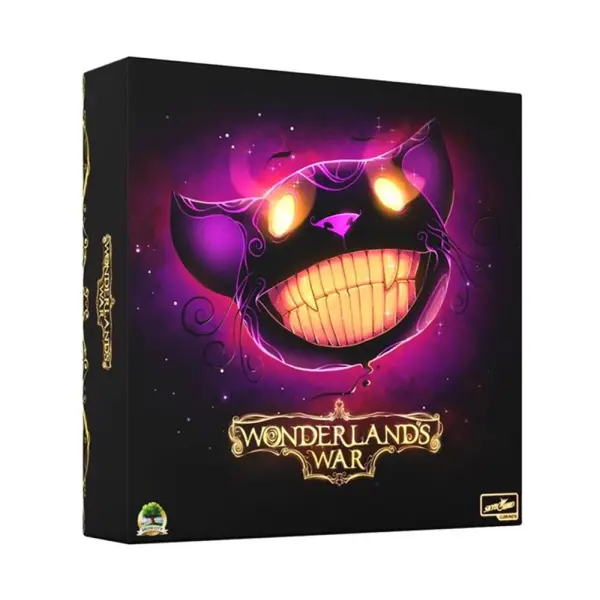 A project by Druid City Games, Wonderland's War was a big Kickstarter success and one of the most talked about games to debut during the COVID-19 Pandemic. Not only did it us the Alice property in a way that was both twisted and canonical, but it did so with beautiful art by Manny Trembley and some truly unique bag-building gameplay. Centered around the Mad Tea Party itself, players all lead a different faction vying for control of Wonderland. You'll try to control different areas within Wonderland and recruit familiar characters to your cause like the Caterpillar or The Walrus. It's got plenty of strategy to keep you busy, but you never get bogged down thanks to a rapid pace and easy to understand instructions that let anyone pick it up fast.
Originally distributed by Skybound (who still have some copies for sale), it's not been Kickstarted with a brand new edition by Druid City itself.
Publisher: North Star Games Studio
MSRP: $39.99/$79.99 (Deluxe Edition)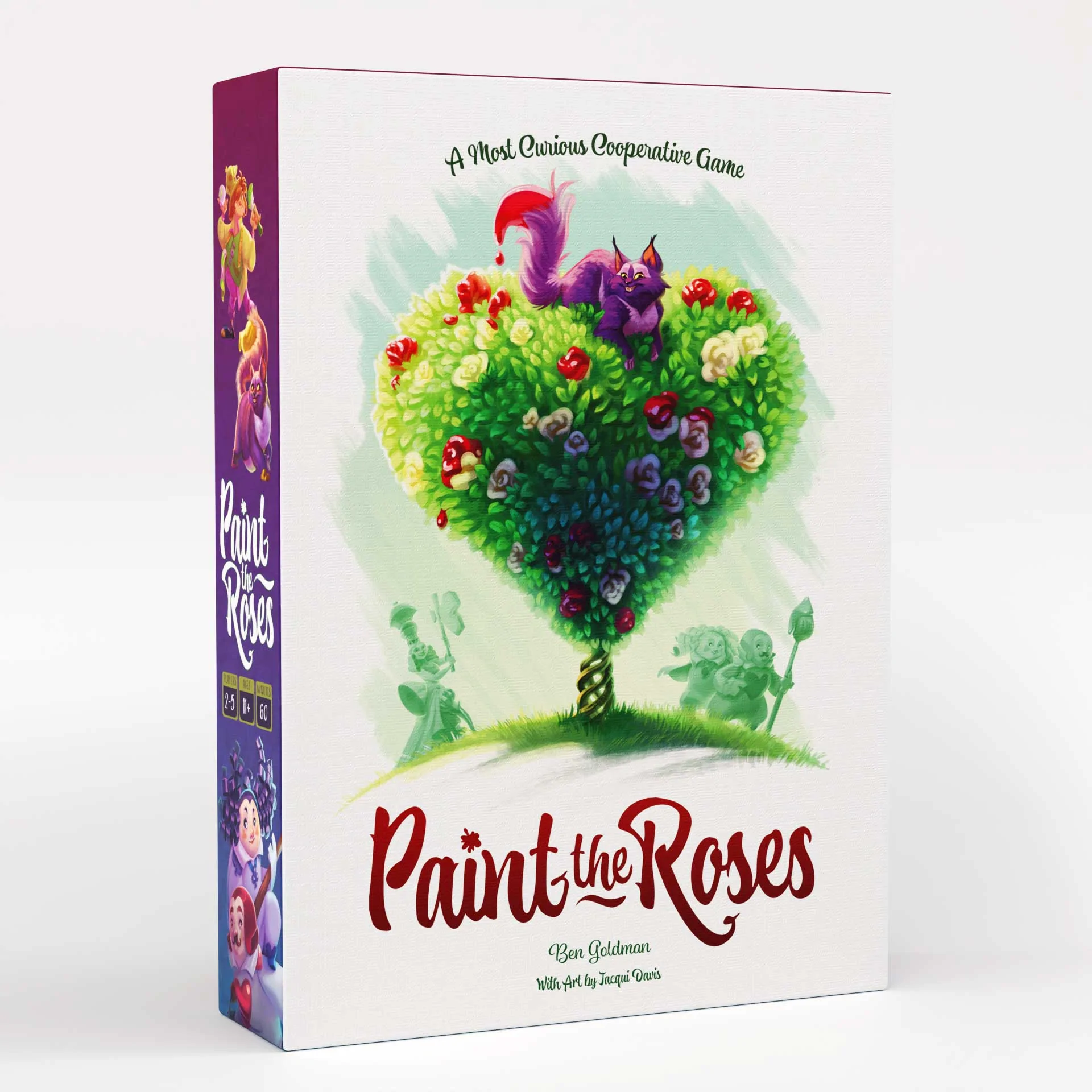 If you want something a little more lighthearted, maybe check out Paint The Roses, a co-op where players must, well, paint the roses. But the mercurial Queen of Hearts isn't known to be kind to painters who can't follow her ever changing wishes, and so players have to work together to communicate and execute her will before they themselves get executed. You can't talk to other players about the Whim of the Queen that you know, but you can theorize and you can try to deduce them as things go.
Tea For Two
Publisher: Space Cowboys
MSRP: $24.99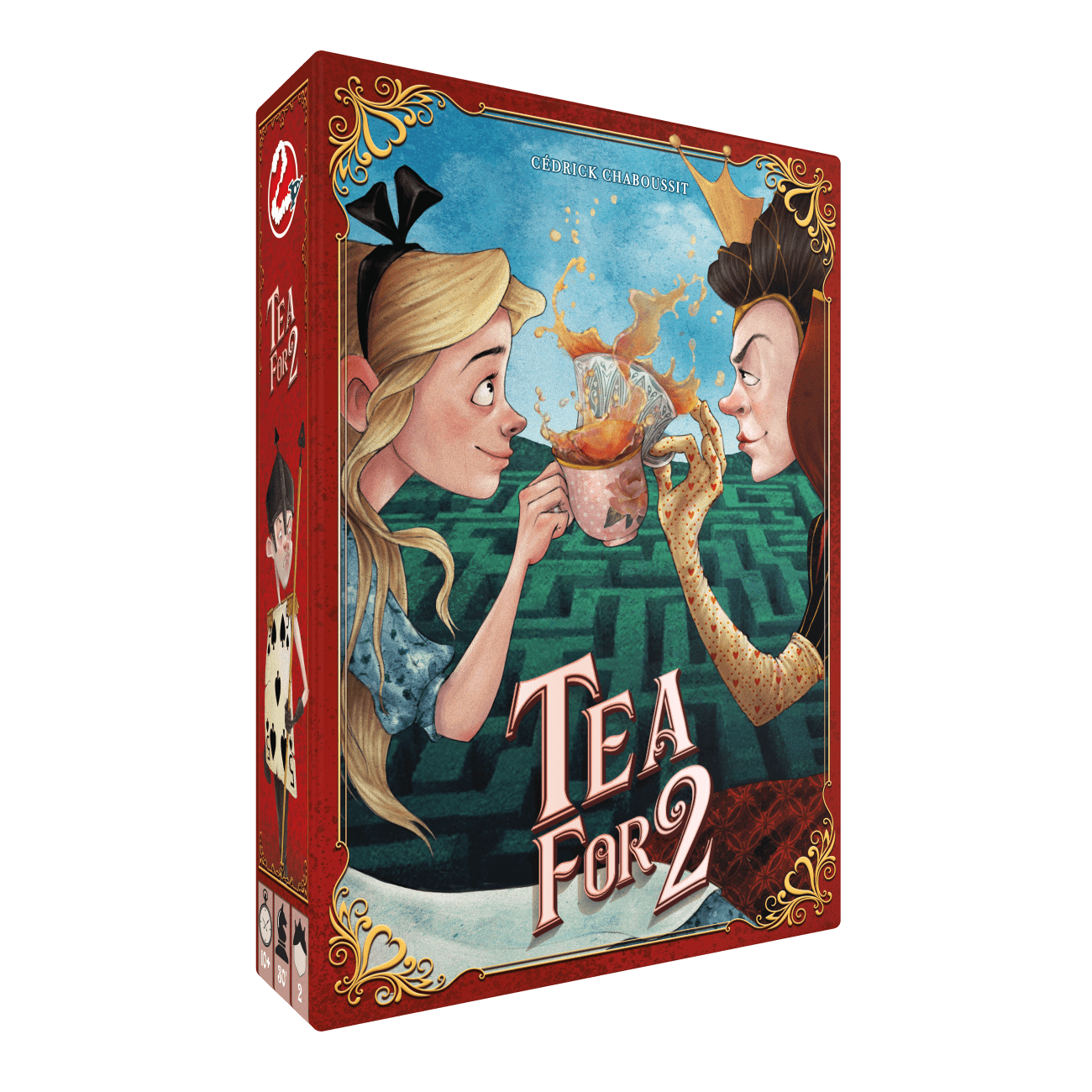 Want something for just you and your partner? Try Tea For 2, a delightful little deckbuilder setting Alice and the Queen of Hearts against one another in a card duel. The cards, featuring many classic Alice characters, are played to try to force your opponent to show you cards, to gain tarts, and more unique powers. There's also little things to keep track of like the pocket watch (which gives you stars) and the Pink Flamingo, which helps breaks ties.
Publisher: Funko Games
MSRP: $20.00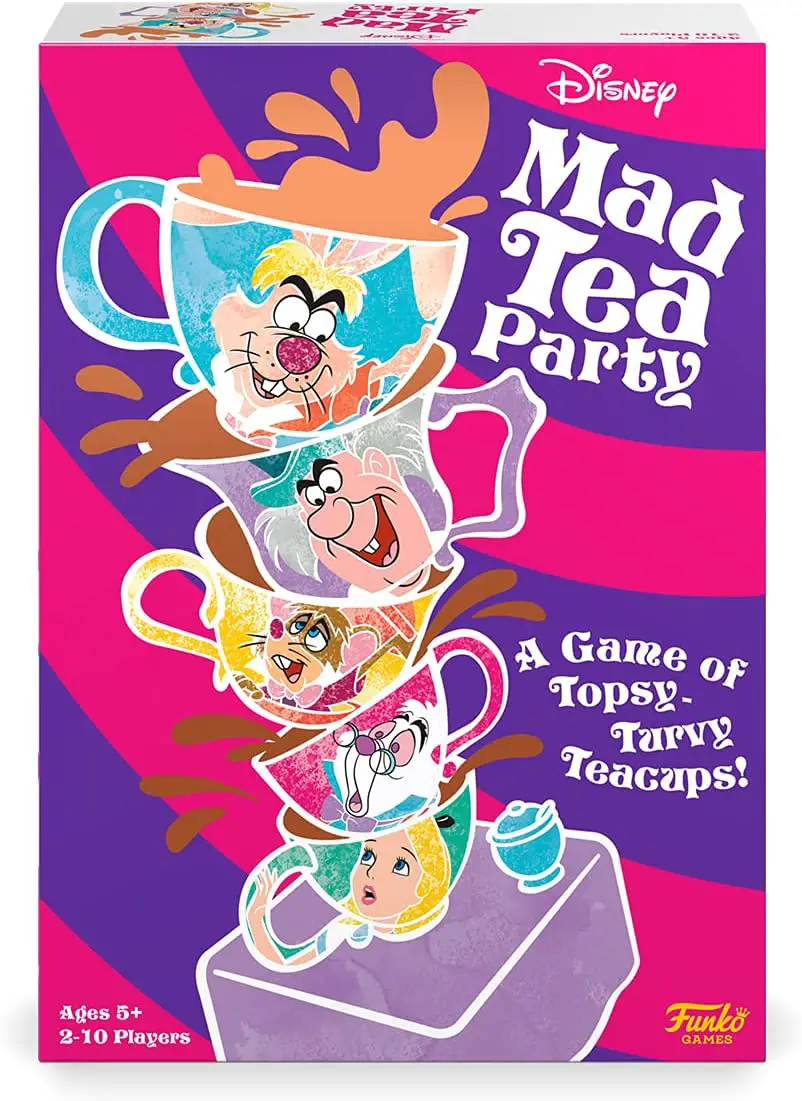 The kids can get in on the fun with this quirky dexterity game featuring the famous Disney version of Alice In Wonderland and themed around the classic Mad Tea Party ride at the Disney Parks. It's quite simple: Play a card and see what it says. Some have you stack a cup while others, special appearances by Alice's friends, have unique abilities that can help you win or make the whole thing go kaboom! And, like most kid's dexterity games, it's a hit with more….topsy-turvy adults as well.
Publisher: Z-Man Games
MSRP: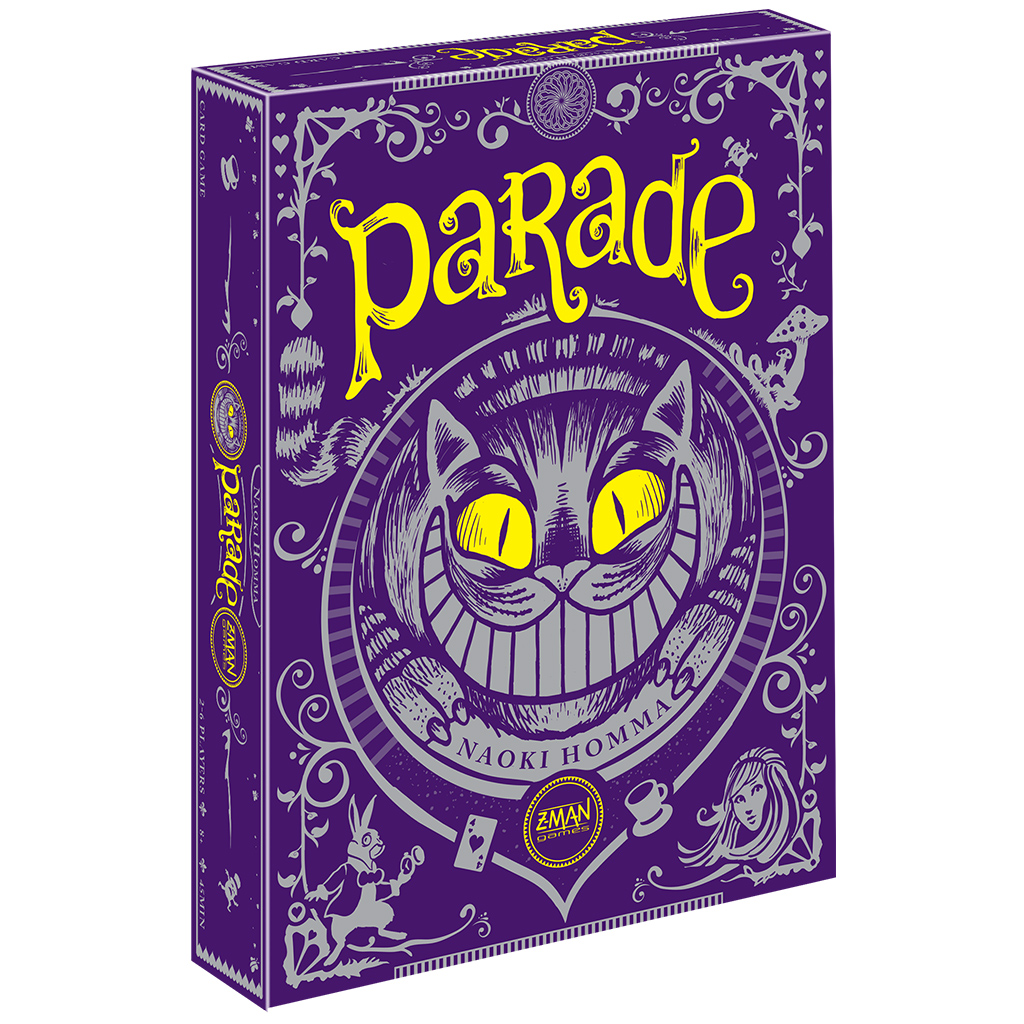 A hand management and set collection game that's simple and elegant in equal measure. Everyone in the game is helping plan the Wonderland Parade, and everyone takes a turn adding a character to the line. By adding a parade guest, you might make the line longer or bump someone off. If someone leaves, that's negative points, but if you can play a card number smaller than the parade length then you get that card! You want one of each color, and the game ends when someone has either gotten all six or there's nobody else to add to the parade!
Images via respective owners
Have strong thoughts about this piece you need to share? Or maybe there's something else on your mind you're wanting to talk about with fellow Fandomentals? Head on over to our Community server to join in the conversation!