Who doesn't love organizational products that are pretty and functional? With countless organizational styles and organizers to follow in the world, there is a way to organize for everyone. Sometimes you don't need the entire Container Store or want to go through all your items because you're just busy with work. As a lover of all things organizational, I was excited to see if Superio, a new (to me) organizational brand, would do what I needed.
We were provided some of the new Ribbed Collection from Superio to try out and I can honestly say that I would recommend them!
Superio describs the Ribbed Collection as "the ultimate in organization gadgets. The
classy, ribbed design sets its elegance and enhances shelves and closets with
utmost sophistication and luxury."
As a graduate student who now officially works from home, having my desk organized is huge. Earlier this summer I swapped my couch with my desks so that I would be looking at a new wall. While I had my art up and set up the space to work for 10 hours at a time, I had given up on organizing all my knick-knacks because I didn't want to tinker with items.
As you can see, while this isn't super messy, I kept knocking things over when I needed to grab something quickly. Once you've knocked over hundreds of paperclips, rubberbands, and binder clips, you know it's time to do something.
I also keep my work and workout space completely separate from my bedroom and needed somewhere to stick my random workout gear since I work out in my living room. (Not pictured is a bunch of personal stuff that was taking up a ton of space too.)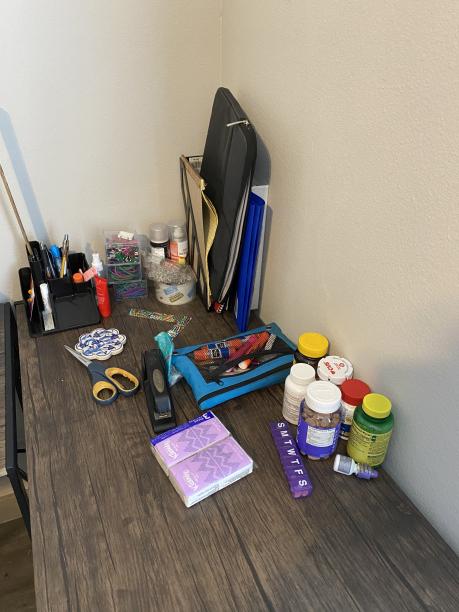 These needs made the bins and baskets perfect. I got the set of 5 Ribbed organizers in grey (retails for $11.99), though it and all the products come in white, grey, brown, stone blue, lilac, taupe, and white smoke (off white). Colors in these shades keep the storage containers from being obstrusive but add style to your space and room. They're also pretty minimal, with the ribbing functioning as the decorative aspect!
Superio's ribbed collection has hampers, bins, and baskets in a variety of sizes and shapes, basket lids, and bathroom accessories (toilet brushes, soap dispensers, rinsing cups, and a set). I also received a 5 liter basket in grey ($10.99) which is perfect for my resistance bands and exercise gear.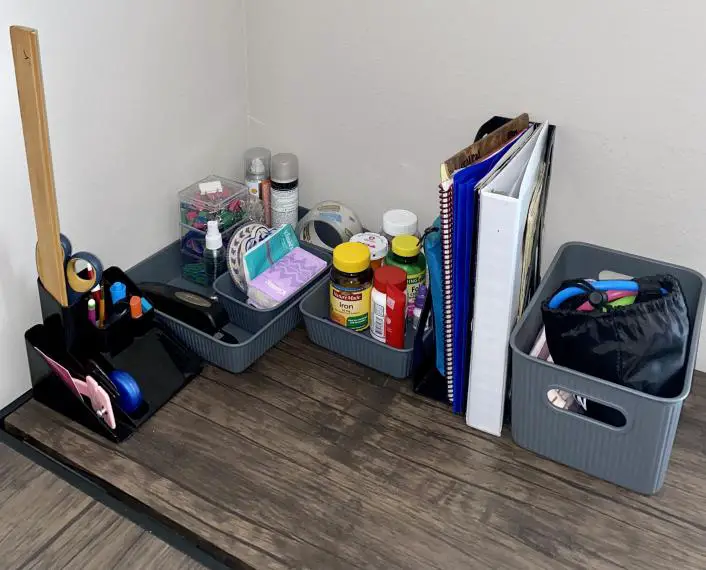 The company also offers cleaning supplies, kitchen organizers, and other laundry products! Which is perfect because the ribbed sides are actually really easy to wipe down and don't hold grime like you might expect from ridges. As someone who watches all the organization shows that exist and random organizational videos on YouTube, I definitely think Superio is worth the price and I'm interested to see what they release next! Maybe I'll finally organize my pantry…
You can purchase Superio products directly on their website with free shipping over $50.
Images and review product courtesy of Superio
Have strong thoughts about this piece you need to share? Or maybe there's something else on your mind you're wanting to talk about with fellow Fandomentals? Head on over to our Community server to join in the conversation!