Here we have it, folks. The final installment of the "Students Play" series on The Fandomentals! The World's Fair of 1893 in Chicago was a spectacular international exhibition that showcased many great achievements in science, technology, culture, and entertainment. In Renegade Games' Mensa Select Award-winning World's Fair 1893, you can travel back in time and assume the role of the event organizers. You compete against other players to gain influence and obtain the grandest exhibits to be displayed at the fair. However, our students were sent the brand new, Amazon-exclusive edition of this game, so let's take a quick peek at what's actually new about it.
What's In The Box?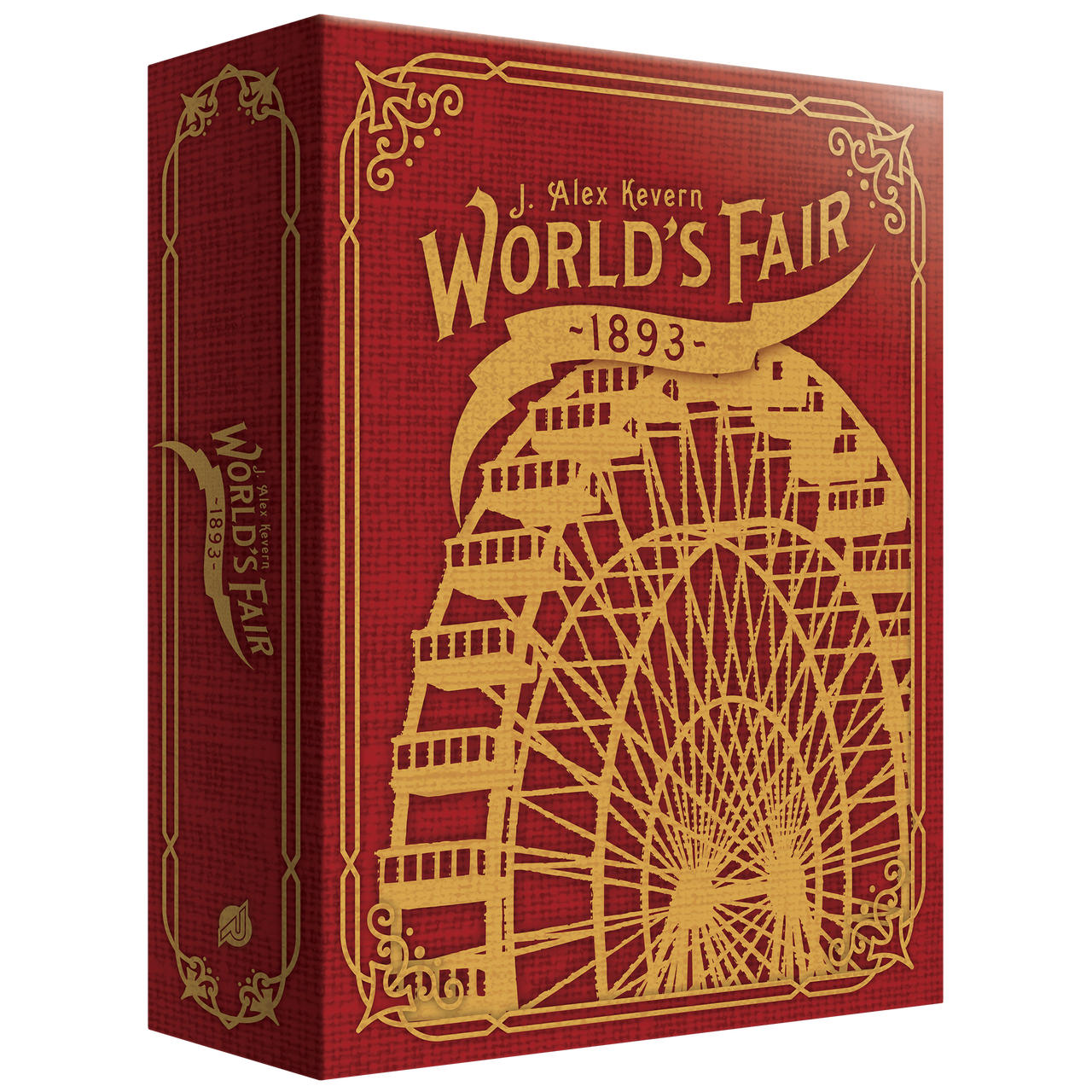 The World's Fair was an event that demonstrated what was at the time considered cultural and technological entertainment; however, racism and segregation were an overarching reality and African Americans and Indigenous Americans were excluded. The New edition of World's Fair 1893 now includes a new group of diverse playable historical figures.
When Renegade was developing this new edition, they worked with historical consultant Jade R. Rogers – the founder of The House of Afros, Capes & Curls. You can check out her website here. The new rulebook includes a historical note she wrote about race at the World's Fair in 1893.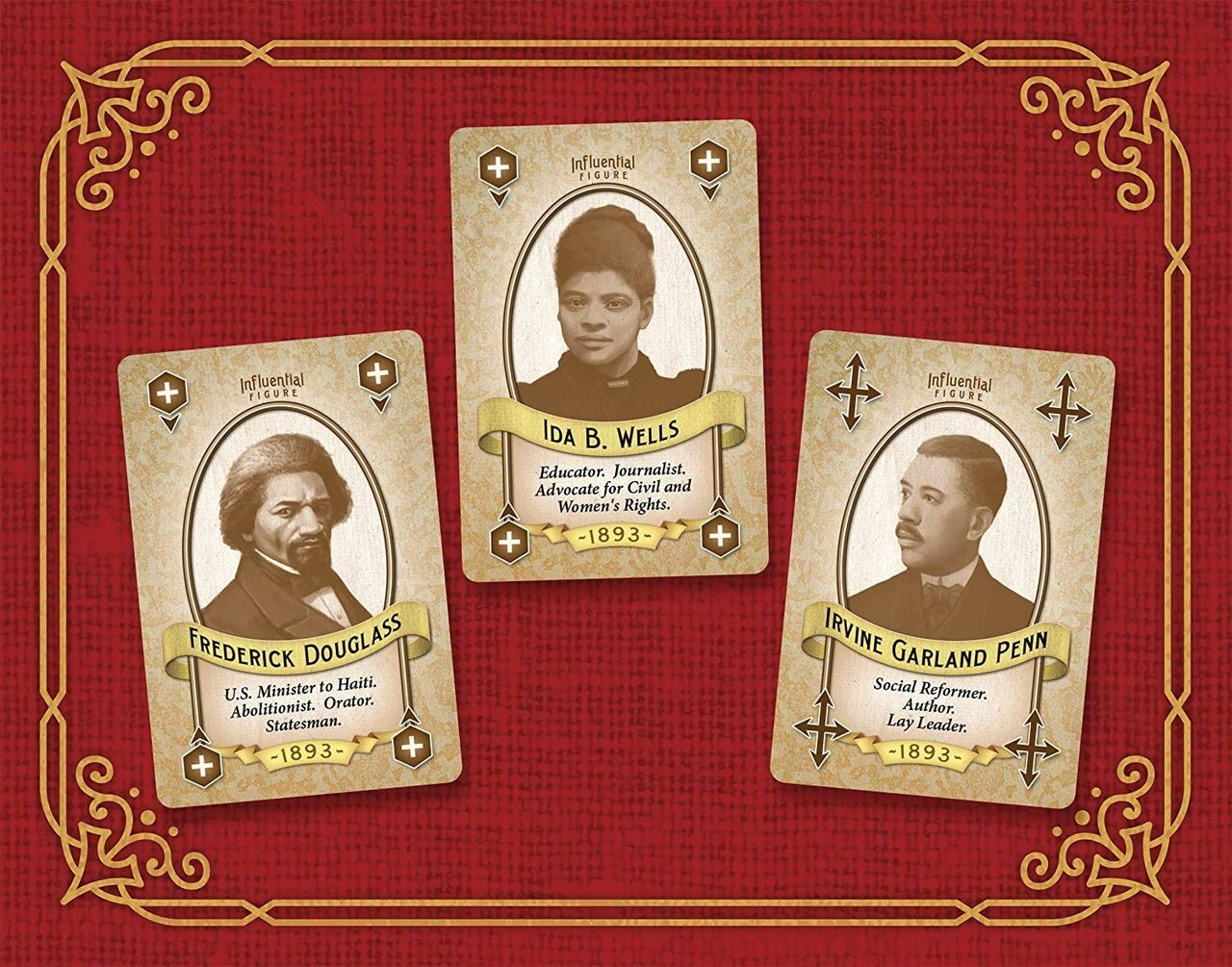 In 1893, it had been less than 30 years since the abolition of slavery in the United States. Despite the progress of the African Americans, they were not given the opportunity to share their own accomplishments at the World's Fair. These five new playable historical figures were instrumental in giving African Americans and other disenfranchised groups the chance to highlight their progress and achievements.
Ida B. Wells
Frederick Douglass
Irvine Garland Penn
Fannie Barrier Williams
Susan B. Anthony
How's It Play?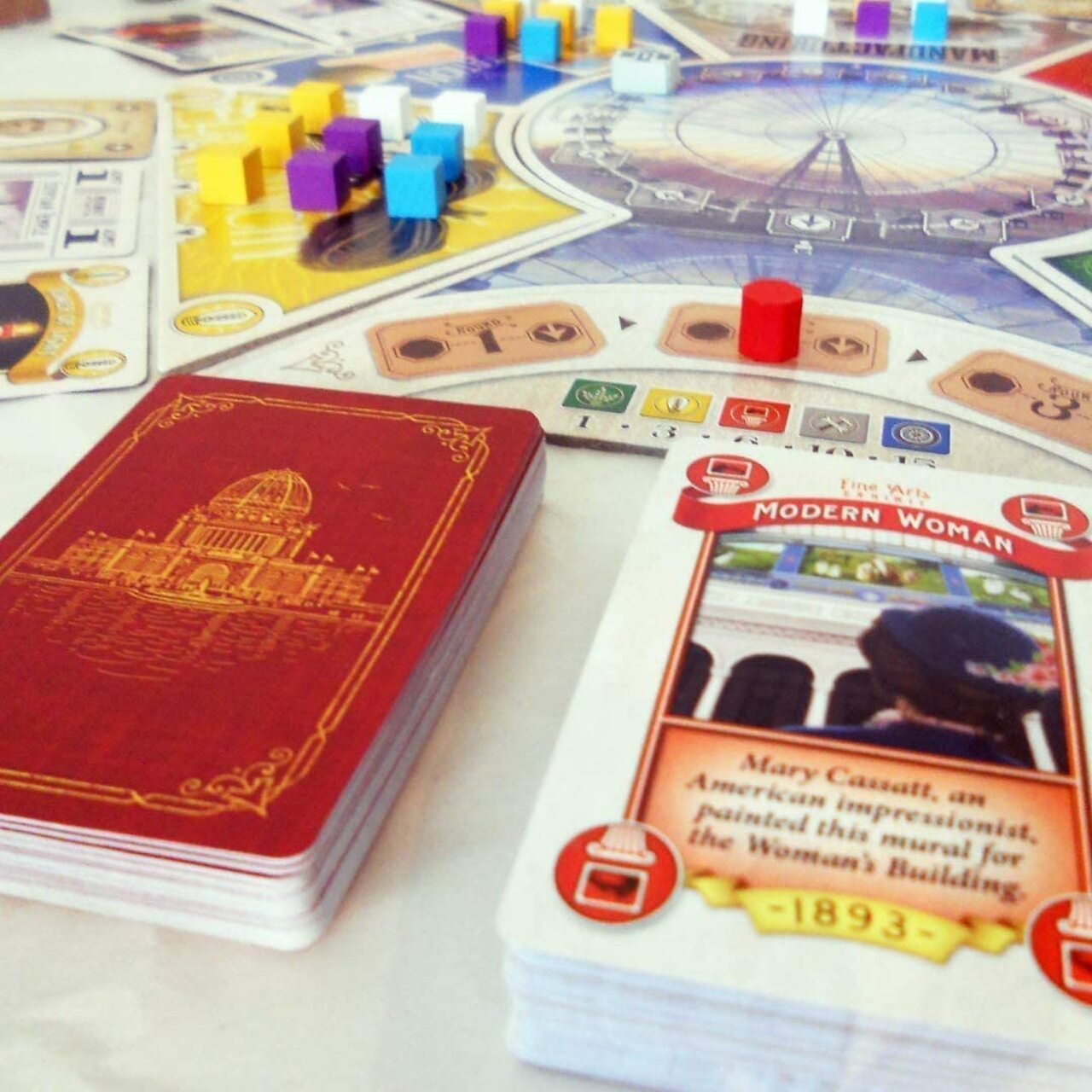 As mentioned, this is the last of the games we sent to our high school students in Oklahoma. This game is advertised as being for 2-4 players, ages 10 and up, and with a play-through time of approximately 45 minutes. So how did it play?
Well.
Our students are not the target audience here. Part of the problem they ran into is that the "how to play" videos for this game are either for the initial release from 5 years ago, or the ones they did find for this version were entire game run-throughs. That left them having to try and use the instructions only, which… we've documented how well that went over.
So basically our students savaged this game. Most of them rated it 1 out of 5 and the commentary was filled with "the rules are complicated and we couldn't figure out how to play".
The Verdict?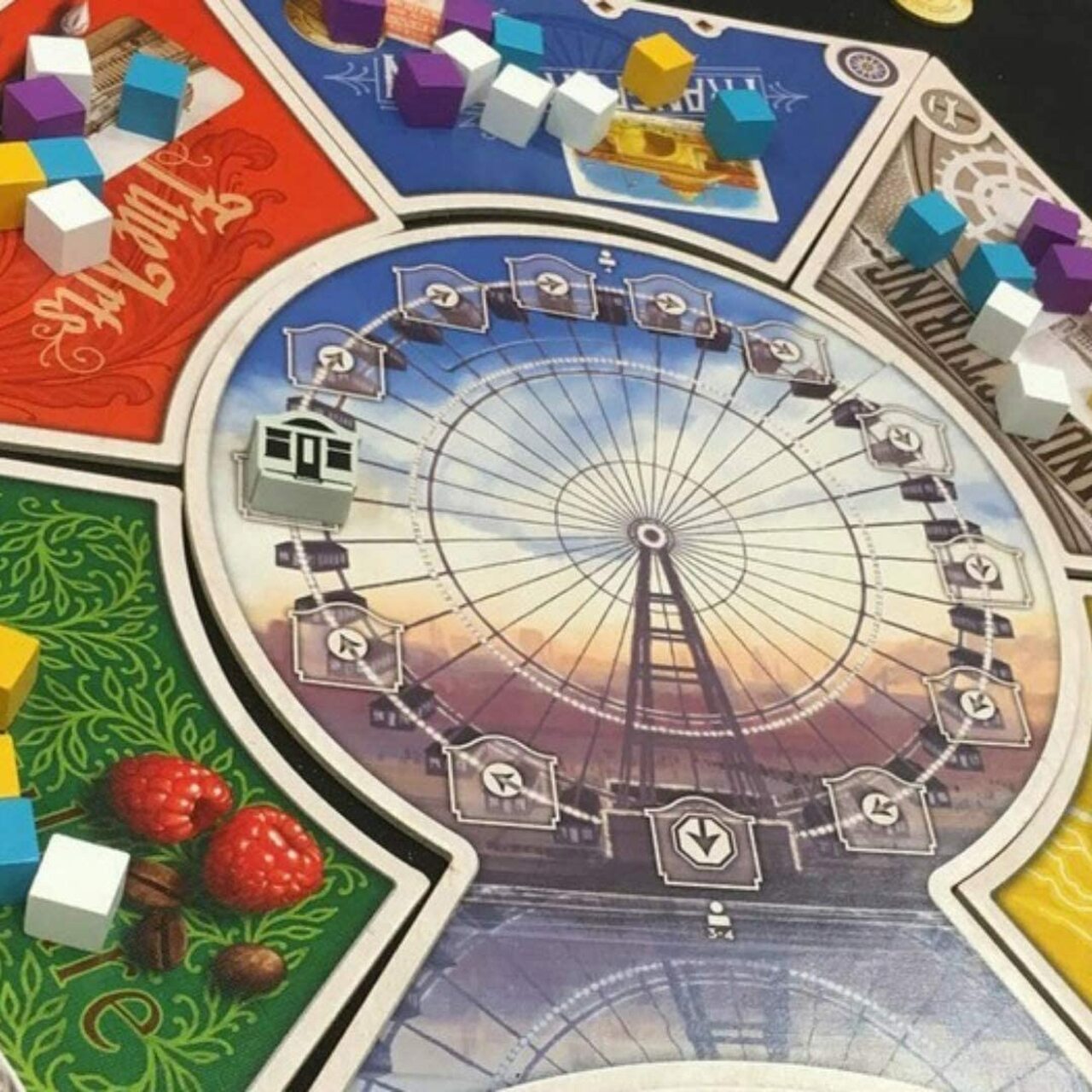 That said, all is not lost. This type of game has a particularly niche audience to begin with, and in all honesty, is probably not going to be high school students. However, you know who IS part of the niche audience who would love this game? A history teacher who is obsessed with World Fairs!
Which happened to be the history teacher whose class got this game. In fact, we found out he had a hidden stash of world fair photos tacked on the wall at the very back corner of his classroom behind his desk. You know who REALLY enjoyed this game and dragged other people to play it with him? That guy.
As far as whether this is a decent teaching tool on par with Tammany Hall… probably not. "I appreciated the focus on diversity, but the game content is singular enough that it doesn't really fit in with the broader lessons that they're already being taught."
So in the end, not so much for students, but if you know a World's Fair fan and need to get a gift for them? This is probably going to be an easy home run.
You can find the new edition of World Fair 1893 on Amazon for $40.
Images courtesy of Renegade Game Studios
Have strong thoughts about this piece you need to share? Or maybe there's something else on your mind you're wanting to talk about with fellow Fandomentals? Head on over to our Community server to join in the conversation!