As of the moment I began writing this, American pro sports leagues had made or were making plans to resume or begin new seasons in spite of the continued coronavirus threat. The NBA and MLS are both resuming their seasons in Orlando, Florida, starting in July. MLB is trying to finalize plans to return in July as well. The NFL is trying to start training camps in hopes of starting its season on time in August. The NHL finalized an agreement to let team workouts begin, while the NCAA is allowing athletes to return to team activities in a few sports.
For better or worse, sports will return soon. I get it. There is too much money at stake. Athletes depend too much on their paychecks. Universities depend too much on the revenue from college sports. Much the same way that governments have quickly pushed forward to reopen businesses and get people back to work, these leagues all fear the alternative, where sports stay dormant and all that revenue is lost.
So here we are, on the cusp of sports returning. All I can think about is how the effort appears doomed before it can even begin.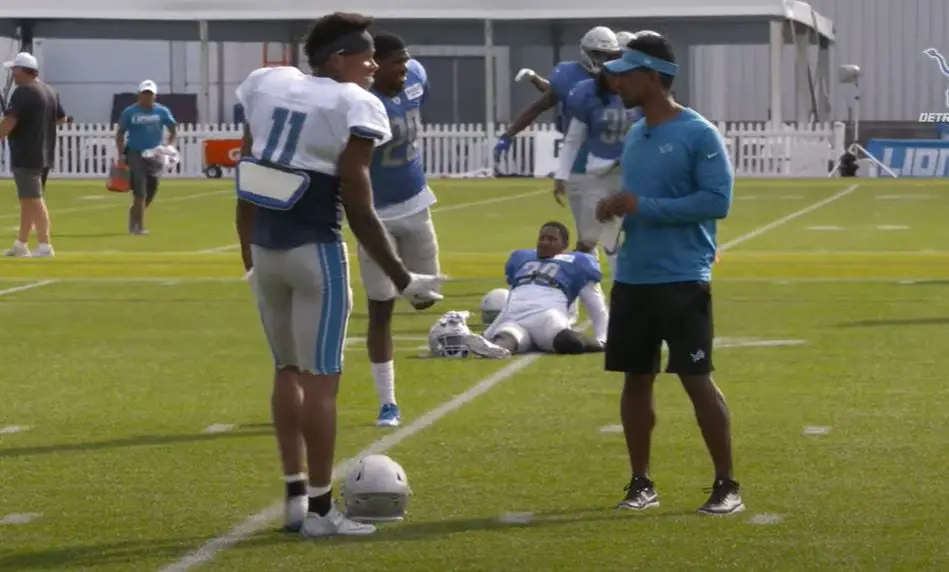 The NFL already has a tough argument to make. Multiple players on multiple teams tested positive before I sat down to write, and more have tested positive in the days since. Teams have not even been allowed formal voluntary training camps and the whole move is collapsing. Two student-athletes from the University of Michigan tested positive shortly after they were allowed to return to campus. Multiple NBA players have already tested positive, which began the entire sports lockdown here in America.
Meanwhile, the two sports with a set plan to resume their seasons are doing so in Florida, a state currently experiencing a rapidly worsening peak for coronavirus infections, hospitalizations, and deaths. Orlando, in particular, where the NBA and MLS are resuming their seasons, is an emerging hot bed of infections, with recent news that half of the 500 employees at Orlando International Airport testing positive for COVID-19.
No matter how you look at the pattern, one obvious fact becomes clear; the effort to bring sports back is not going to succeed. You can see it in the NFL players testing positive before they ever set foot in camp. You can see it in the setting for those leagues returning. You can see it in the basic, simple fact that any resumed season will come to a screeching halt the second one player tests positive during said season.
One infection basically brought the NBA down back in March. That's all it takes. COVID-19 has proven so infectious that having even one positive case in an area shuts down that area. One player will shut down an entire team. They will shut down whatever team they recently played against. There is no other choice. If they start delaying games until an at-risk team is clear, then you'll just prolong the risk period. The only other alternative is to continue as more and more players test positive, which is simply no alternative at all.
You can give me all the arguments you want about the safety precautions being taken, but it's a pipe dream. They will not prevent infections. Not for the entirety of a season.
The reason sports leagues were so quick to shut down when coronavirus broke out comes down to the very nature of sports and how they make true prevention basically impossible. You can't social distance during any team sport. Players sweat, bleed, and breathe all over each other. They share locker rooms. Trainers, therapists, and coaches are in constant contact with each other. The transmission potential is simply too great. If anyone at all walks into a locker room with an infection, it will spread.
Now, the hope for the MLS and NBA is that they can create the kind of bubble around their seasons to prevent infections. However, when you look at the protocol for the NBA, it's just…absurd. The protocols depend heavily on player responsibility and safety. They depend on practices and scrimmages remaining safe when practices and scrimmages are already failing miserably in other sports. When the actual games begin, the safety rules depend on players not getting bodily fluids on their jerseys, the balls, on not adjusting their mouthpieces, on all kinds of minor rules that absolutely no one can enforce on a day by day, game by game basis. What are they going to do, stop the game and disinfect the ball every time a player wipes their sweat off their face with their jersey and then cradles the ball?
Then you must consider everything outside the teams and actual sport. You have the crews for the venues. You have the hotel workers. You have the TV production crews and the announcers. Having a successful, safe NBA season, even in a closed bubble within one city, depends on hundreds of workers keeping safe. Or, if they do contract coronavirus, not spreading it before they have a positive test.
What are the odds of this happening? Players can't even avoid testing positive right now, when they're at home and not surrounded by hundreds of people involved in a sport that covers everything in bodily fluids. And don't even get me started on the lack of ethics or morals involved in dedicated constant testing to sports leagues at the same time that the average American struggles to get even one and healthcare workers don't even have a regular testing, if any at all. I work in healthcare, and I've never gotten a COVID-19 test.
Should we even bring up the current racial equality protests and the Black Lives Matter movement and how some NBA players, between COVID-19 and these protests, simply don't want to participate in bringing sports back? That kind of matters, right?
Maybe the MLS will have better success since the sport does not require the same amount of close contact. I'm doubtful. The NFL is hopeless. 99% of American football requires direct physical contact, and you're expanding teams to fifty-plus players. Don't even get me started on the absurdity of professional wrestling, boxing, and MMA.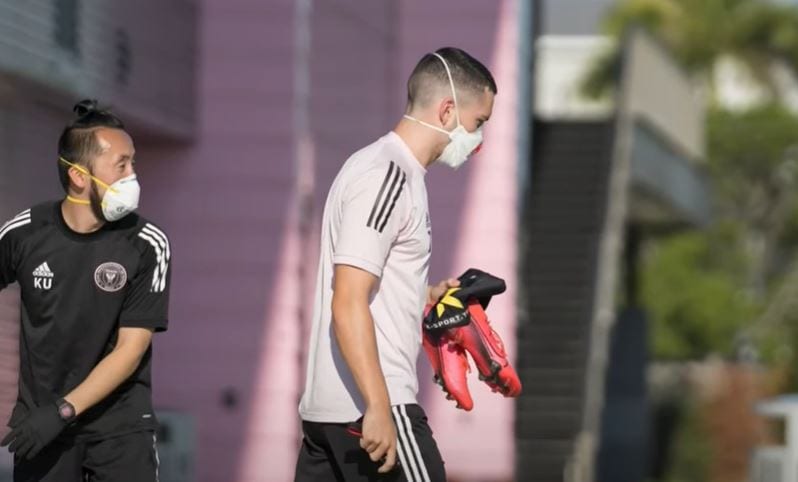 Again, I get it. I am a huge sports fan. I desperately miss sports. And I do recognize that sports leagues are having success in other countries. My argument isn't for those countries. This is a strictly American argument, because the United States is bungling their coronavirus response in a monumentally disastrous fashion that probably couldn't go worse if we were intentionally trying to infect ourselves with the virus. We simply cannot handle this responsibly because we have handled nothing about this responsibly.
Bringing sports back now would be a welcome distraction in a country that would desperately love a distraction. Things are flat out miserable right now. We want fun. We want some sense of normalcy that sports would help restore. Here's the problem; normalcy cannot return yet. Sports coming back now would not make our lives normal again. It would only inevitably remind us how unnormal life really is now and will be for the foreseeable future.
If you desperately miss sports that much, there are ways to fill that craving. Watch old games or fights on YouTube. Go on PlutoTV and watch any of their free channels. You could even go outside and shoot hoops, or run, or kick a ball around yourself. Talk sports online. There are options. Is it the same? No, but do we really want to bring back sports and risk the health of everyone involved?
Besides, revisiting old games and athletes has been a rewarding experience. I'm a huge boxing fan, and I've watched old fights that I haven't revisited in years. Basketball fans are revisiting retired greats and appreciating their careers in a new light. Watching old games, fights, and such, lets you appreciate and understand the sport better. Or, you know, find another hobby? There's plenty of fun things to do outside of sports.
The most pressing argument for bringing back sports, of course, is the financial stability of the players themselves. Pro sports of all kinds produce quick, physically draining careers that can come and go in a flash. Athletes can be in their absolute primes one year and then be cut from a team the next. Olympic athletes spend years training to their peak, and any delay may cause them to miss that peak. Pro athletes depend on the paychecks they get for playing and will struggle without them. Most athletes don't have anywhere near the financial stability of a Lebron James or Tom Brady.
Again, I would argue that the risk outweighs the benefits. COVID-19, even in non-life-threatening cases, attacks a person's lungs. It often causes permanent damage. If we're worried about the careers of athletes and their financial stability, wouldn't a disease that permanently scars an athlete's lungs and limits their ability to perform be worse than waiting a year for things to be safer?
The responsibility should fall on the billionaires owning these sports teams to pay their athletes regardless of whether they can play or not. They have the capability.
I don't know when it will be safe for American sports to resume. Maybe I'm wrong and the NBA season will continue without a hitch. Maybe American football plays out their upcoming season on time and without incident. I just can't imagine it. Not the way things are going right now. Right now, the desperation to continue sports just screams of the American selfishness that caused the coronavirus crisis to become so terrible to begin with. It's clearly the kind of short-sighted greediness that has us all going back to work and causing growing new infection crises in half the country.
So maybe let's just all hit the brakes on this disaster and focus on more important things.
Images Courtesy of CBS Sports, the Detroit Lions, and the NBA