The op made its name adapting classic game Monopoly to different licenses (like David Bowie), and in recent years expanded into original designs as the current board game design boom has rolled on, eventually adapting those original designs to said properties. But they've also responded to the increased popularity of board games by working not just with big players like Milton Bradley, but with other more hobby companies like Steve Jackson Games or, in the case of this game, AEG. Smash Up has been a massive hit for AEG in its 10 years of existence thanks to the simple but fast gameplay and an expanding roster of unique characters that allows for huge opportunities for customization and creativity. Smash Up: Disney Edition adds in beloved characters from the Disney canon to those options while still acting as its own standalone game.
What's In The Box?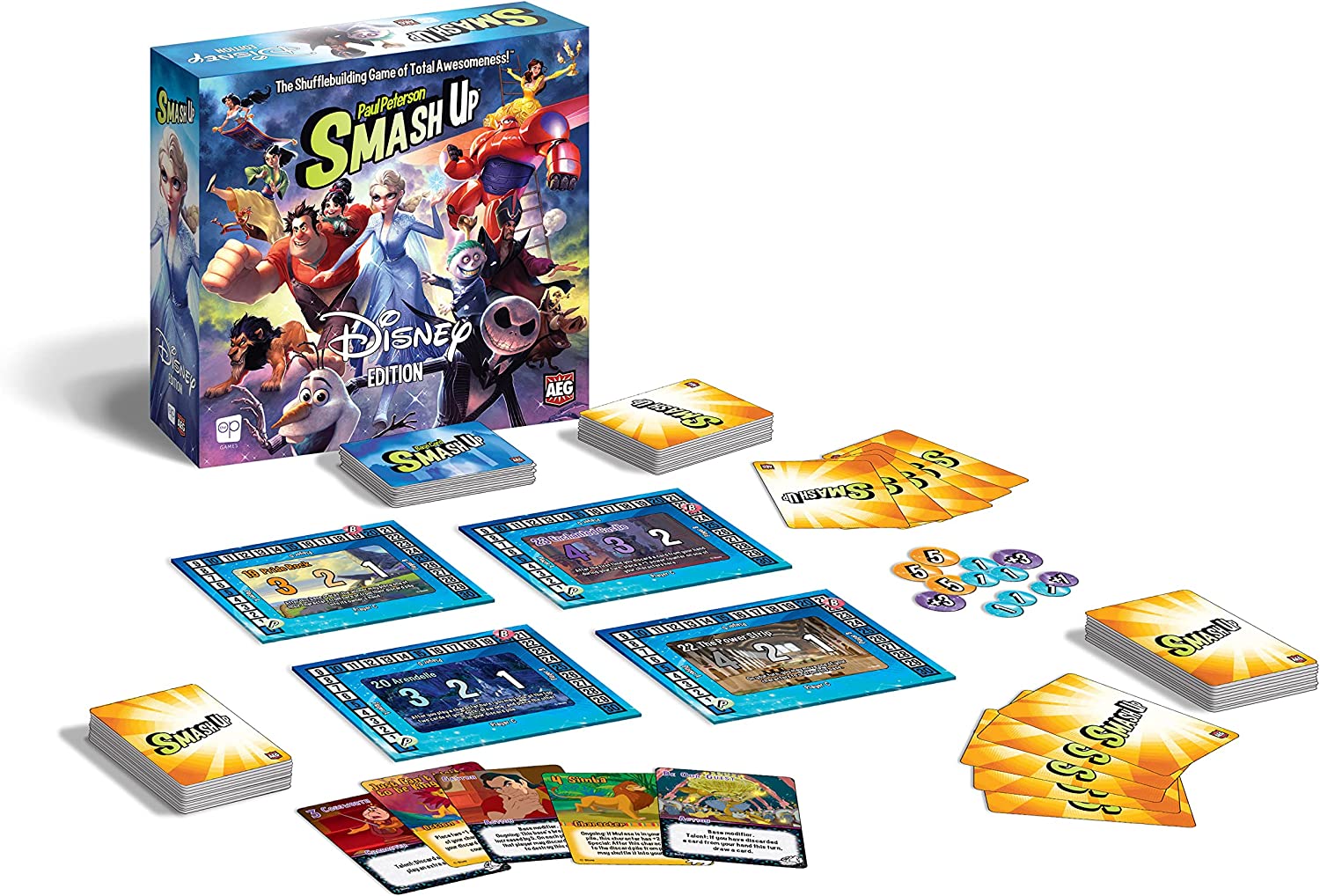 160 Faction Cards (8 Factions with 20 cards each)
16 Base Cards
5 Base Mats
8 Card Dividers
Victory Point Tokens
Rules
How's It Play?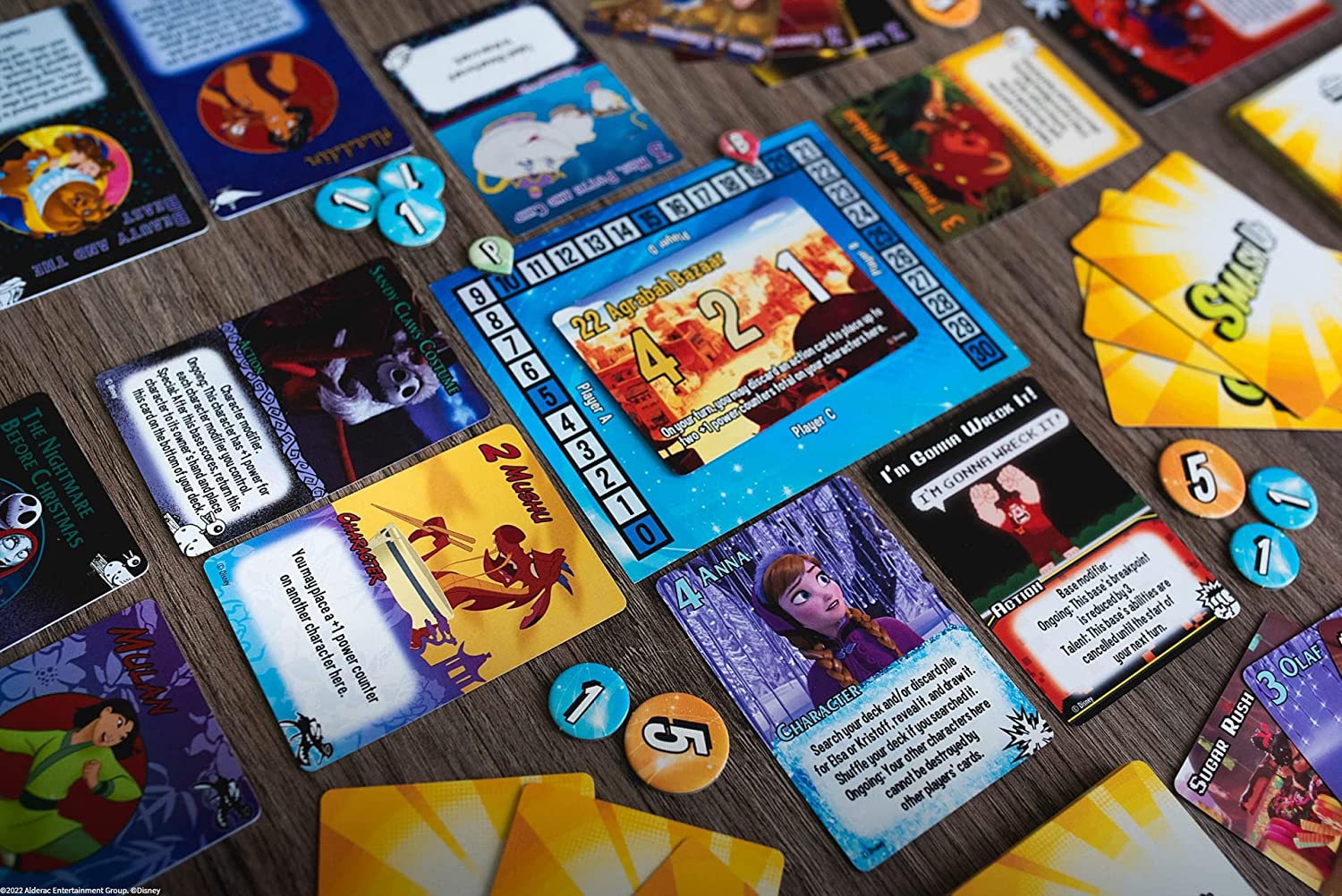 If you've played Smash Up, then you'll know how the game works. Everyone picks two characters and their decks and combines them, with each character or "faction" having its own set strategy and abilities. How your two characters go together is a key part of the strategy here, but it's not so unbalanced that a bad combo will totally ruin your chances of winning. Players are battling for control of different locations (as seen above), and characters and abilities let you gain power on the location. Whoever has the most power wins the location, whoever has the most points from their won locations wins the game. Fairly straightforward stuff.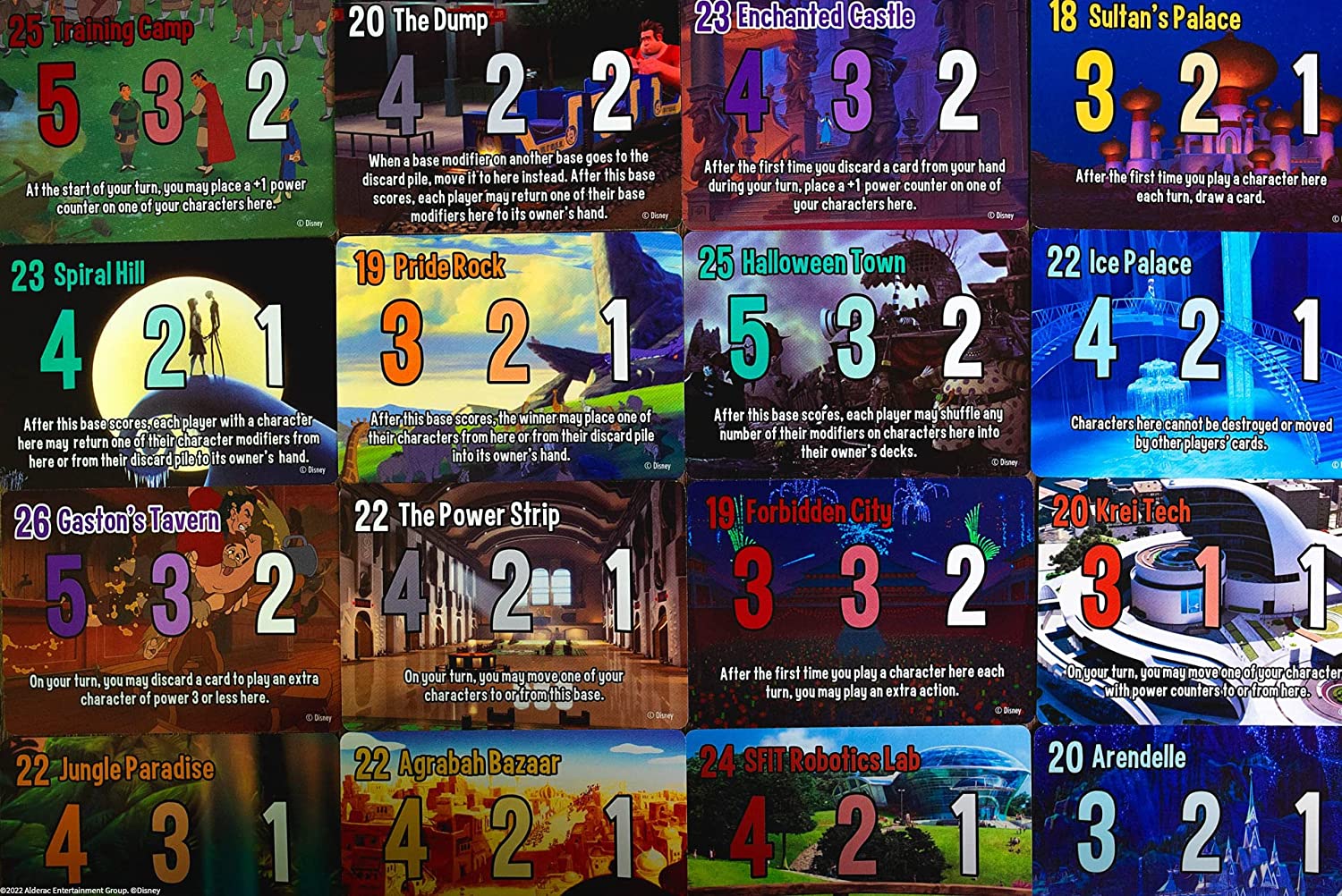 AEG uses the term "shufflebuilder" for this, which basically means that it's a deckbuilder with fewer cards and a greater emphasis on on-the-table plays. Characters all have powers that activates when played, but some are ongoing. You also have action cards which manipulate the playfield in some way. Bases also have abilities, which are a big part in choosing what characters and actions to use and where.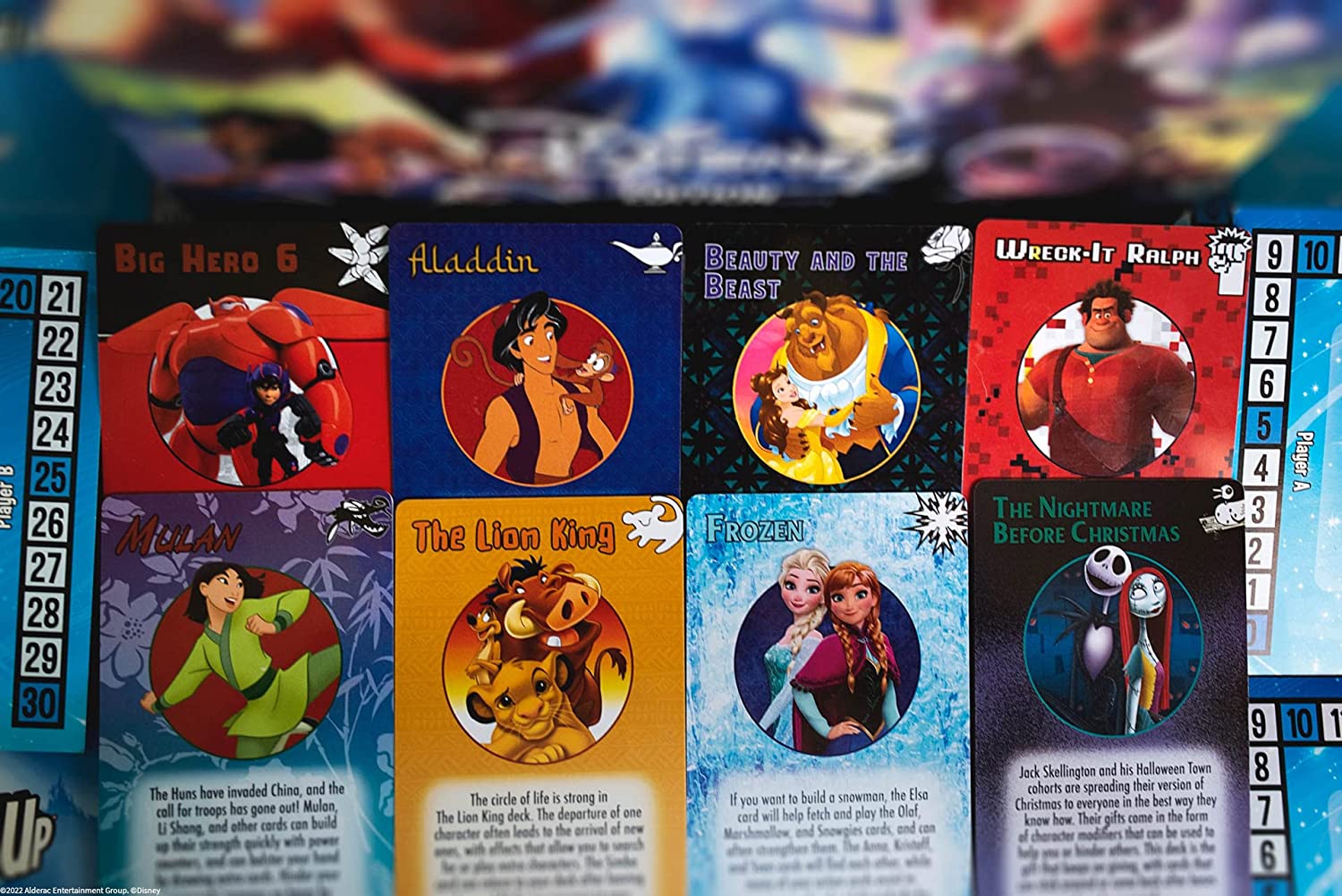 The Verdict?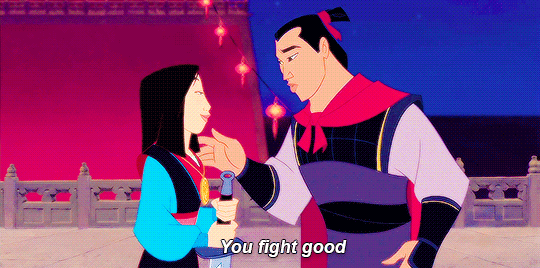 If you're looking to get in on the Smash Up phenomenon, this is a great entry point. While part of the success of the series has been its accessibility for non-gamers, the Disney Edition really makes things easy to understand and with characters everyone can get into. The factions represent a good spread around Disney's history (though it's weird seeing Wreck It Ralph and Big Hero 6 instead of something from Pixar), and the powers and abilities are fitting to the characters.
More experienced Smash Up players shouldn't dismiss this as just a licensed cash-in. Each faction is fully compatible with the other editions of Smash Up and are pretty unique, allowing you even more range for your possible strategies moving forward. Plus, who wouldn't want to see Mulan team up with some Marvel Heroes or Ghosts?
You can grab Smash Up: Disney Edition from The op shop, Amazon, or your FLGS at an MSRP of $34.99.
Images via The op and Disney
Have strong thoughts about this piece you need to share? Or maybe there's something else on your mind you're wanting to talk about with fellow Fandomentals? Head on over to our Community server to join in the conversation!