The heartfelt and lovely A Walk With Yiayia releases today! It's a short and sweet game about taking your aging Greek grandmother on a walk through the neighborhood.
Developed and published by Trent Garlipp, A Walk With Yiayia is another heartfelt indie game this year putting you in the shoes of a young man, two years out of college, visiting home and helping his grandma regain her confidence after a scary fall.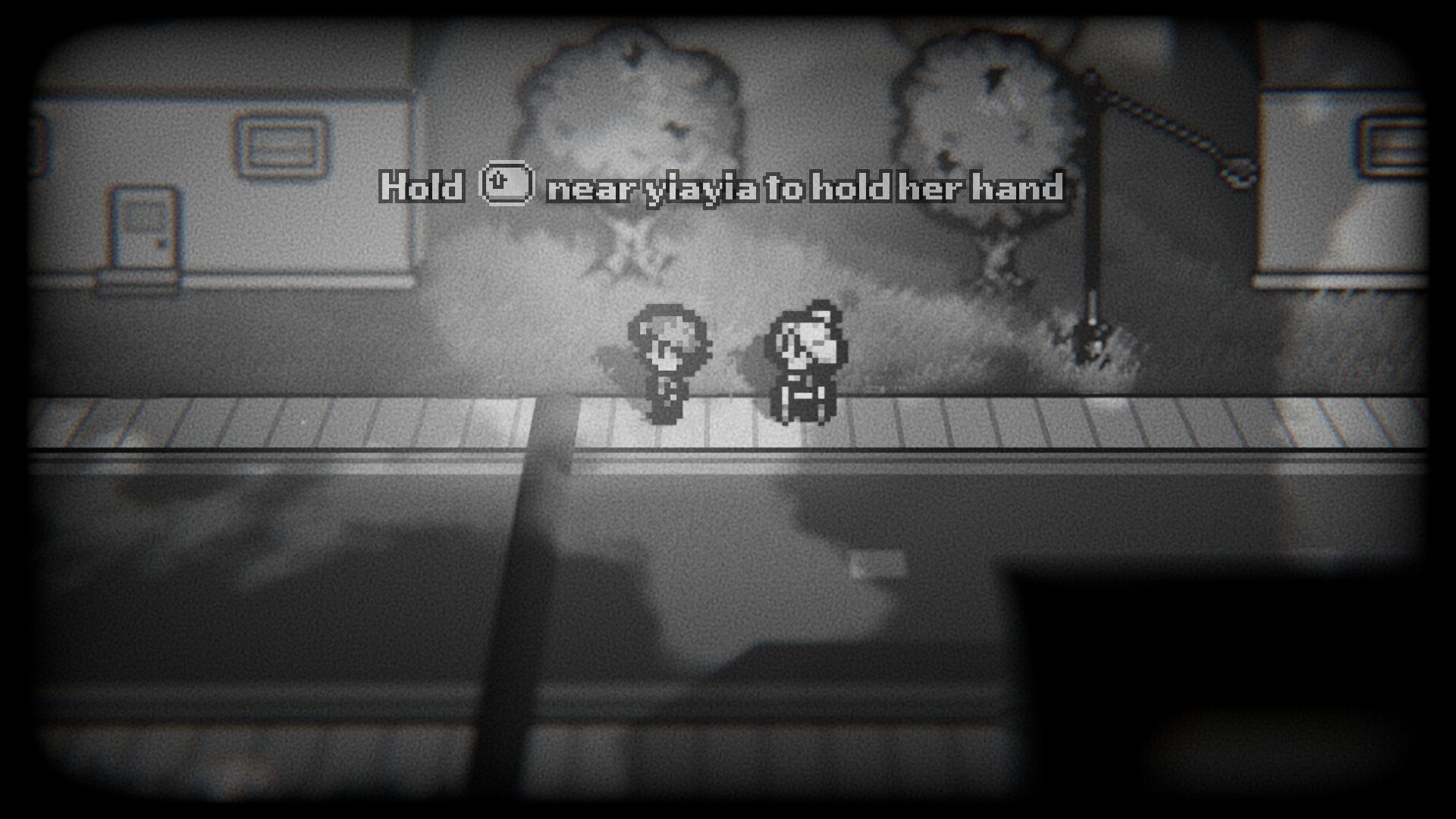 You'll guide her through the neighborhood past obstacles stopping as you talk to see cutscenes and interact with objects that spark thoughts and memories from your grandmother. Sometimes these take the form of a simple dialogue tree, other times it's more elaborate and gives you a small gameplay change.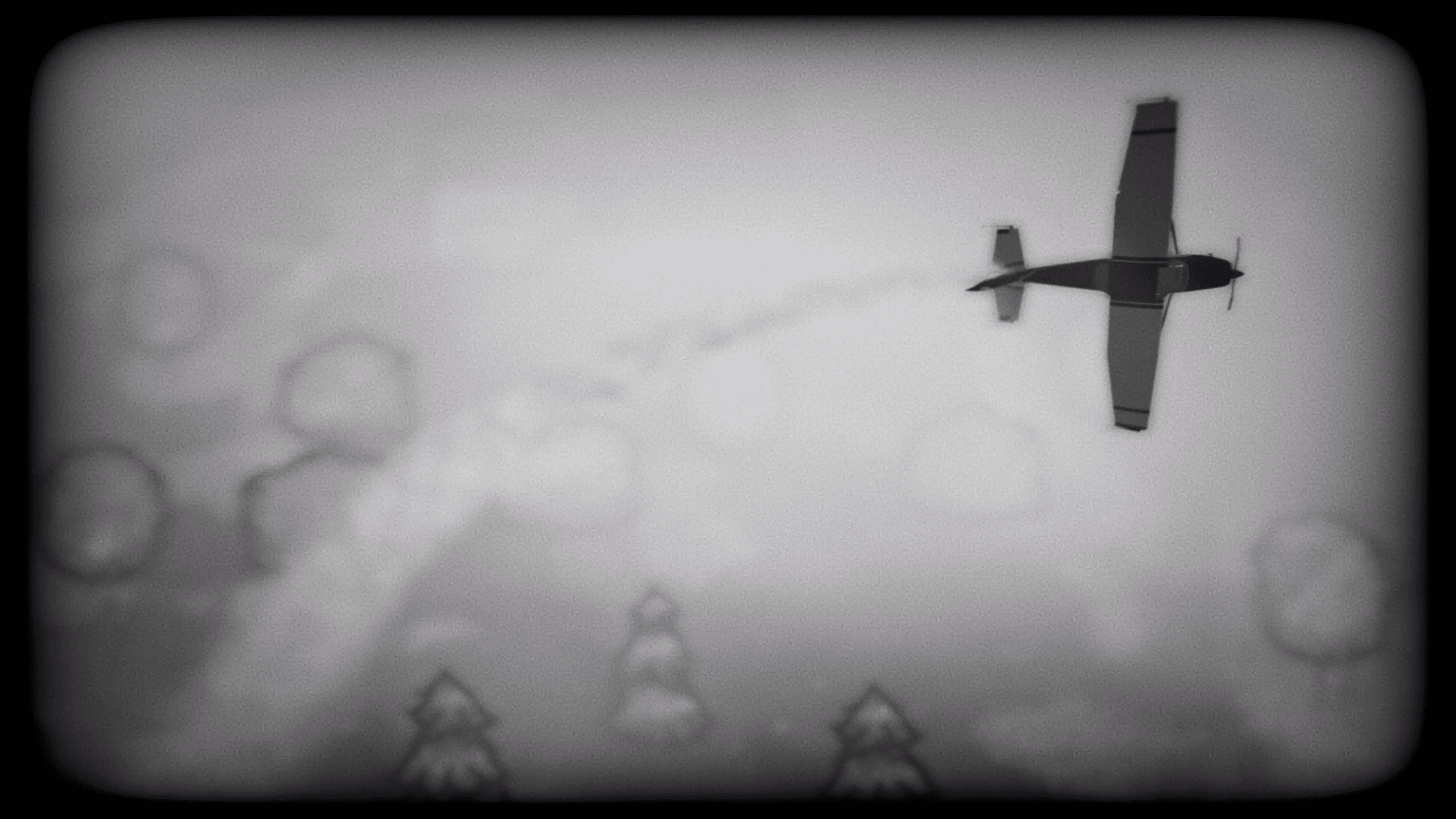 A Walk With Yiayia is an odd little game, to be sure, hard to pin down or describe. The best comparison I have is Myst, but without the puzzles. Despite being literally about walking, there's a bit more to the gameplay than any walking simulator. At the same time however, there's no failing. During the airplane segment picture above, for example, you're not accomplishing anything, you're just…flying a plane while you and your grandmother talk about the twists and turns one's career dreams can take.
That's not a criticism of the game, mind you. I very much enjoyed A Walk With Yiayia, and it's a lovely game that gave me sincere feelings and things that I'll think about for a while. At the same time however, there's not really a lot for me to talk about here, because while there's a lot to A Walk With Yiayia there's not really a lot to say about it without spoiling the entire story.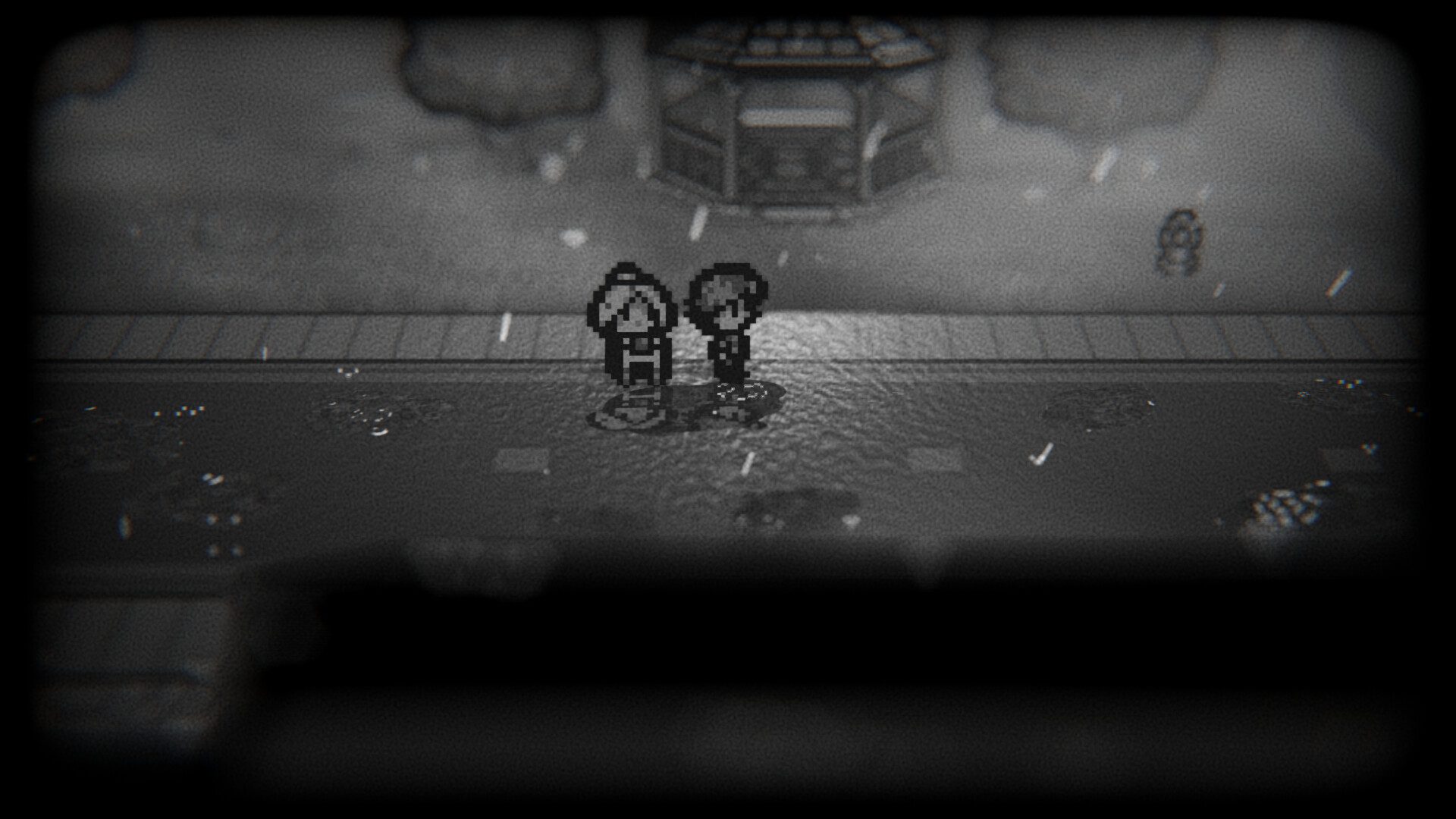 The game is an emotional experience above all else, advertised as being low stress, being bite sized with 'microquests'. It's about first-generation immigrants and their family, what they can teach each other and what they lived through.
Essentially, it's a point and click game (though you hit 'enter' rather than literally clicking) where you just guide your grandmother through the neighborhood, occasionally slowing to hold her hand and help her over speedbumps, other times asking her about things you see around you.
It is a game that drowns in sincerity and thoughtfulness that is also exactly what it says on the tin. This a bite sized little adventure about taking your grandmother on a walk. No twists, no turns, no revelations that your grandmother was a magical girl or a mob boss. It's engaging and heartfelt, but it's also for a very specific audience.
If you watched the recent reboot of One Day At A Time and thought the scenes where the grandma talked to her family about her early life were some of the best, then this is a game for you. If you like intricate pixel art and/or have thought there should be more black and white games, then this is a game for you. If you want something short, sweet, and low stress, then this is a game for you.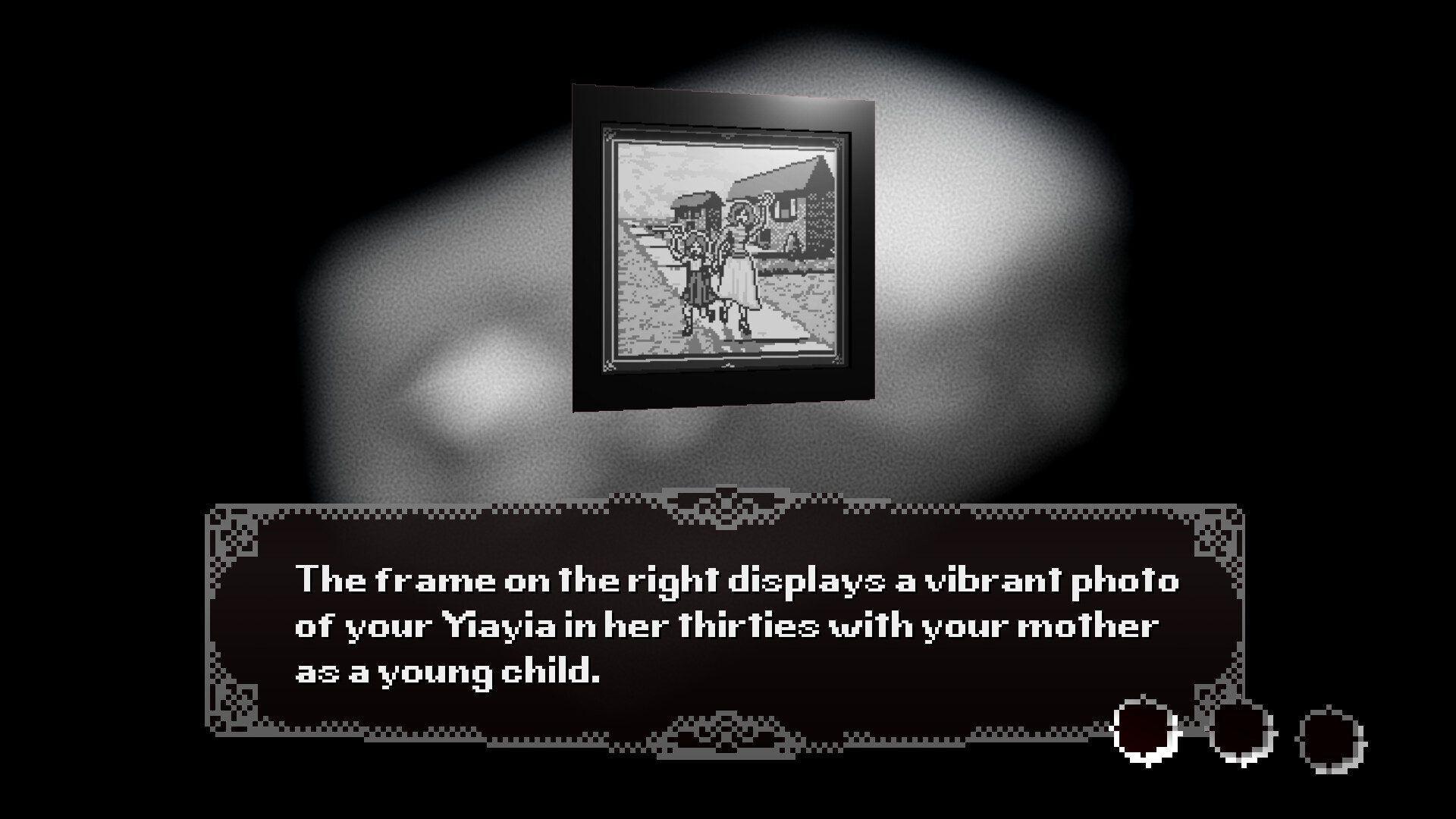 The game is good, and more than worth your time…if the above things are your taste. This was a wonderful experience.
You can get A Walk With Yiayia on Steam, with a Switch version set to come later this year!
A Walk With Yiayia
Summary
A Walk With Yiayia is a solid game for those who want a heartfelt but low stress game that doesn't take too long to play. However, it's lack of intensity and simple gameplay may be a turn off.
Images and review copy courtesy of Trent Garlipp
Have strong thoughts about this piece you need to share? Or maybe there's something else on your mind you're wanting to talk about with fellow Fandomentals? Head on over to our Community server to join in the conversation!