It's been about two weeks and things have finally, FINALLY, settled after Gen Con for one final post script about this year. This was Gen Con's first year back after Miss Rona cancelled the 2020 outing and made the 2021 event a much smaller event by necessity. This year, vax cards in hand, gamers returned to the Best Four Days In Gaming at levels nobody quite expected. Even though attendance was only about 75% of pre-COVID numbers, it still felt busy thanks to the enthusiasm of attendees and exhibitors.
That return to relative normalcy meat that companies were showing off not just their newest titles, but titles from the past three years that haven't quite gotten a look thanks to limited travel and the numerous supply chain issues that plagued the industry this year. As always, it's impossible for me to cover every single game at the con, as always I kept a running list of my personal favorites being shown off in the Exhibit Hall. These are the most interesting, innovative, or just plain fun games I got the chance to experience.
Charcuterie
Publisher: Th3rd World Studios
This one hooked me just by being fun, simple, and great for parties. It's essentially a tile placement game where you're laying out the perfect charcuterie board for a party. The tiles are shaped like the different things that you can find on a charcuterie board like cheeses, fruit, meat, and crackers. Each item gets you points based on different rules, and the more combinations you get the higher your score. Meat and crackers go together, for instance, and different kinds of cheese like to be arranged near each other. It's a simple concept and a theme basically anyone can enjoy, and even the prototype art they showed me looked great. It's coming to Kickstarter this year, where stretch goals will include new additions to the board as well as upgraded piece. Keep an eye out for it!
Publisher: One Method Monkey
I'm just in love with this game conceptually. Hey Cutie is basically a dating sim on the table. All the elements that make a good romance game are here: building up your stats, dressing the right way, giving gifts and saying just the right things to attract your perfect partner. You can even sabotage other rival suitors if you choose! The roster of crushes is diverse and really does have something for everyone, from MMA fighters to vampires. If you're a fan of the genre, or just want to try something light and frothy out at game night, pick up a copy here.
Publisher: Czech Games Editions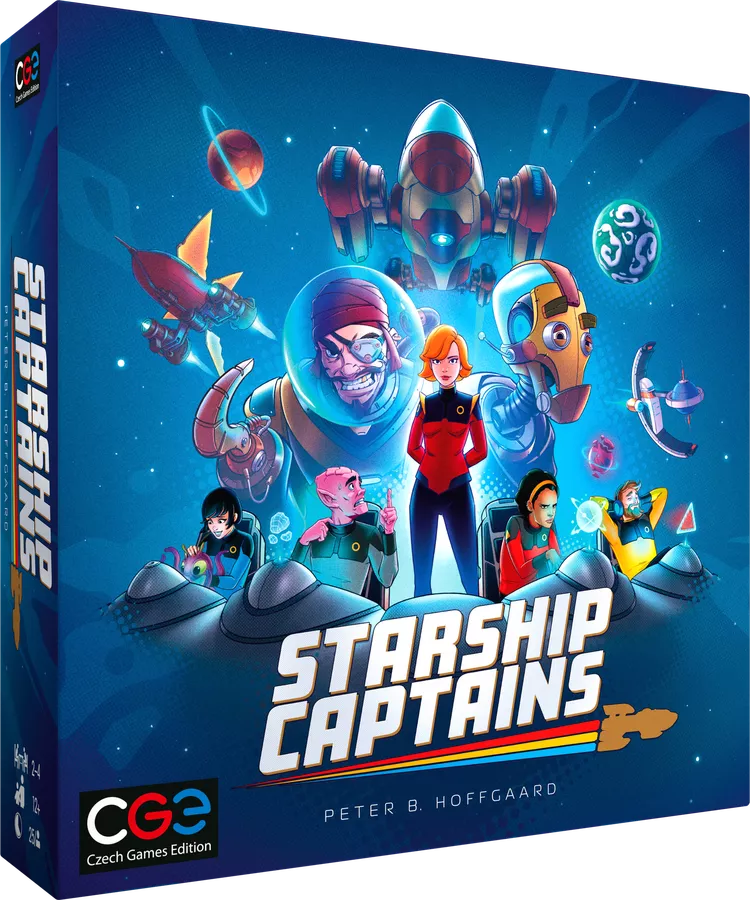 CGE have developed a reputation as one of the premiere publishers of "euro" style board games. The big, epic economy type games with lots of little cubes and things to handle. And while they still are heavily invested in that (their other big Gen Con game was Deal With The Devil, a super-heavy euro), they've spent recent years trying to diversify to slightly broader audiences. Starship Captains, designed by newcomer Peter Hoffgaard, is a great example of that.
Described as a "medium-weight" euro, it's basically a game that mixes worker placement with the management of resources, with a little tableau building on the side. As you'd expect, you're playing the captain of a starship traveling around space, discovering new worlds and species, boldly going where no lawsuit can reach you thanks to parody law. The tone is light and comedic, with the cartoony artstyle used to full effect and filled with references to all sorts of science fiction (including, of all things, Destiny).
You have to manage your different crew members, each with their own specialty, train up new ensigns, and promote them to officers to unlock more actions. Different planets will let you do different actions, and you'll get reputation with different factions based on how you work with them. Outside of the odd space pirate attack, it's not meant to be as focused on war and conflict as other games in the genre.
Starship Captains will launch in Q4 of 2022.
Tesseract
Publisher: Smirk & Dagger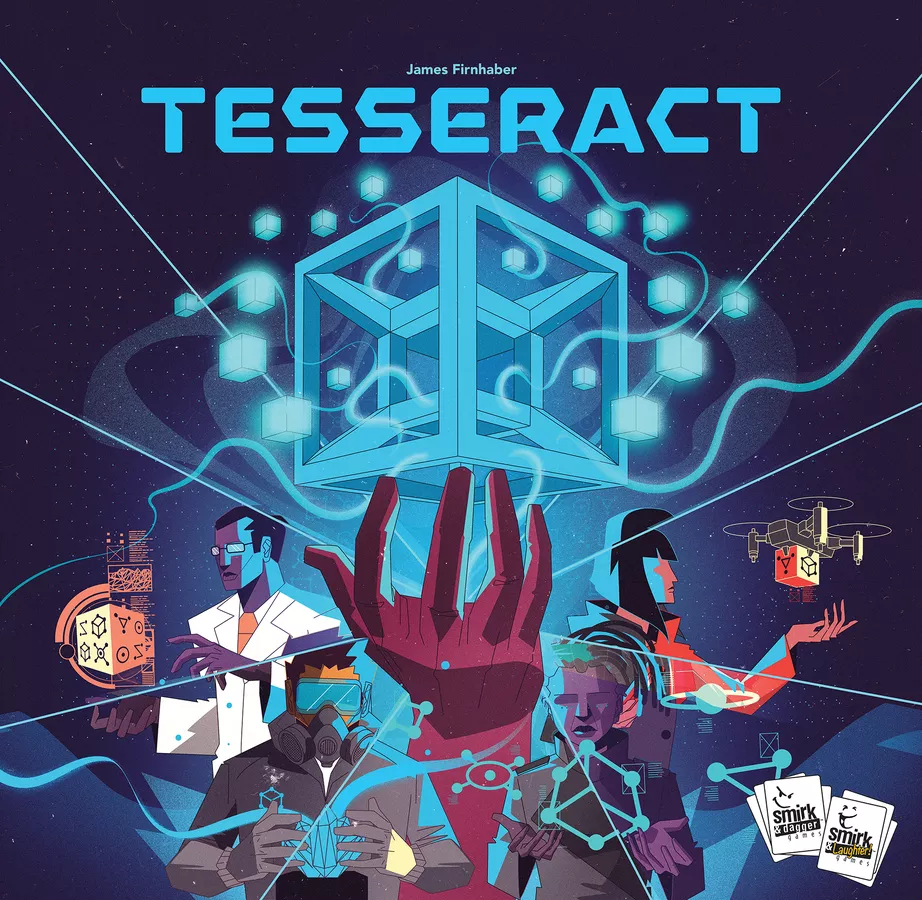 Another debut design, Tesseract is a really unique dice management game that places you in the role of scientists trying to study and control the titular object, which has appeared suddenly on earth and threatens our existence. If we can contain and control its energy, it could lead to a new scientific age. If we can't, we're all doomed. The "showpiece" of the game is the Tesseract itself, which is made up of dice arranged as a cube and sitting atop a lazy susan in the middle of the board. The cube spins so you can easily access the dice you have to pull off and place around the board. The dice come off and are placed to the left, and too many in that area means game over. You and your fellow scientists (each with their own unique abilities) must contain and control the dice by moving them around the board. Where they end up dictates bonuses or actions you can take. There's also things you can only activate by placing a particular set of dice. It's a relatively simple concept, but executed beautifully and with plenty of depth lurking beneath the surface.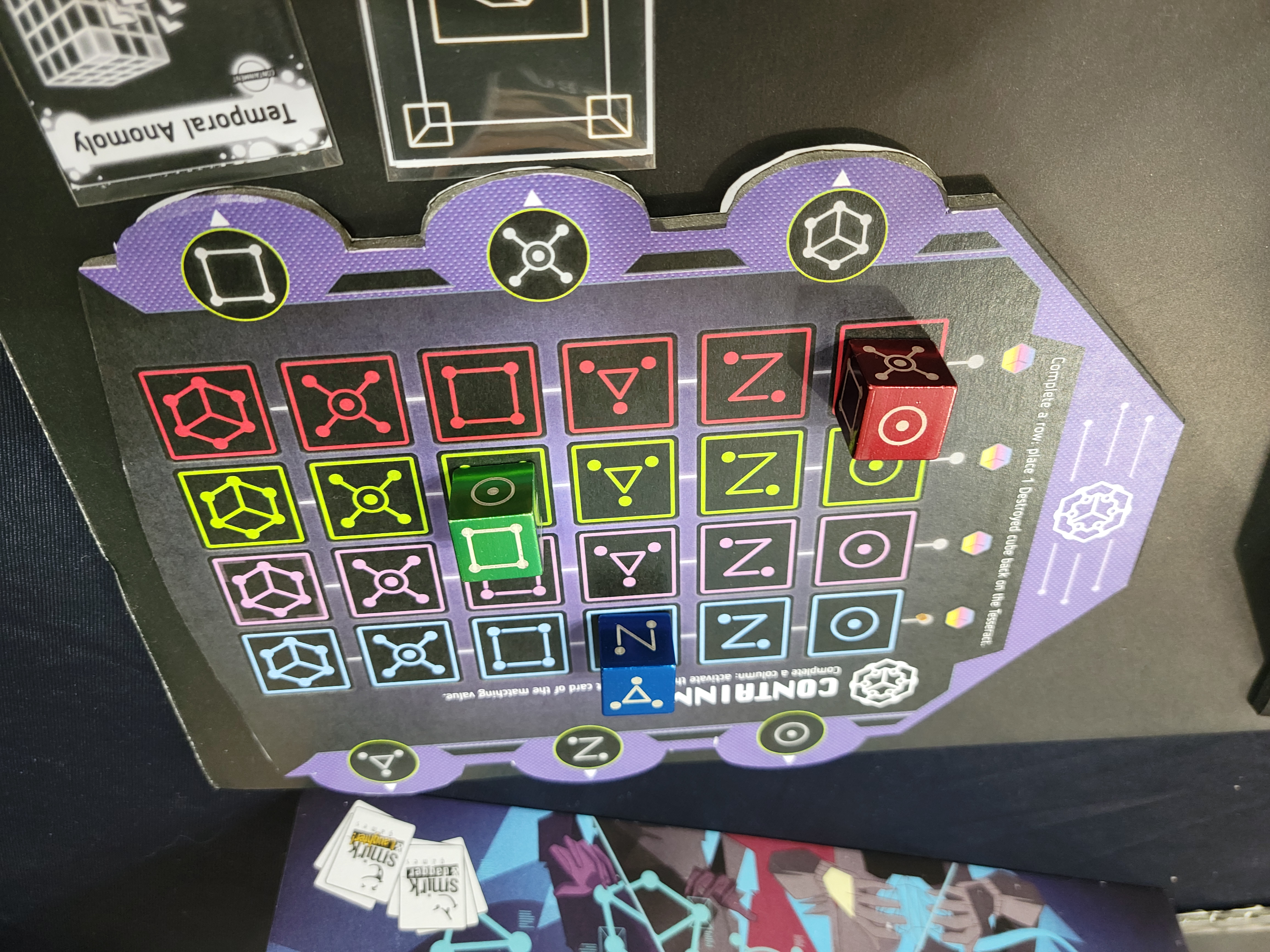 Tesseract will be hitting Kickstarter later this year.
Publisher: Hachette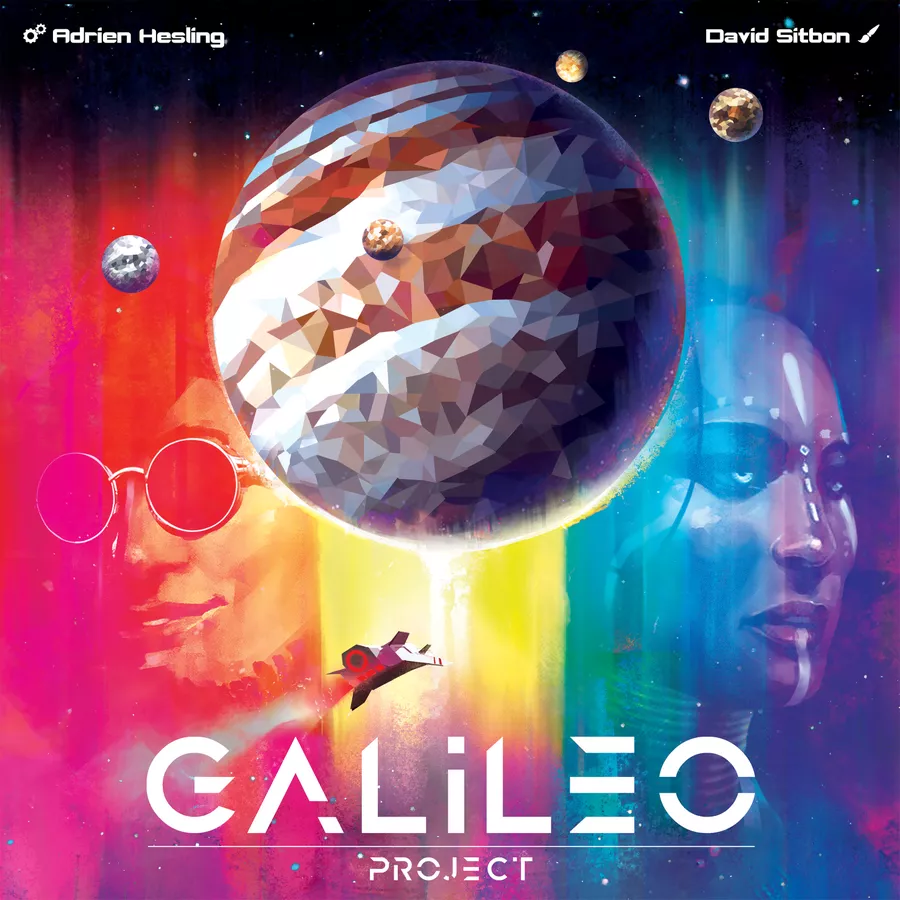 French publisher Hachette has only been in the board game industry for a couple years, but they're already making quite a splash with a wide range of releases from their constituent companies. One of the most exciting is Galileo Project, a game focused on engine building and combos where players compete for control of Jovian satellites using robots. It's actually set in the same universe as older game Ganymede, putting corporations from that game as the main focus of this one.
It uses color beautifully, allowing for a great balance between style and realism. Any fan of the Expanse will get a quick feel for what the game is going for. You'll hire experts to your team, acquire robots, and build superstructures on the moon to benefit your corporation. Everything has a price and a benefit, and finding the right way to combine things is the pathway to corporate dominance among the stars.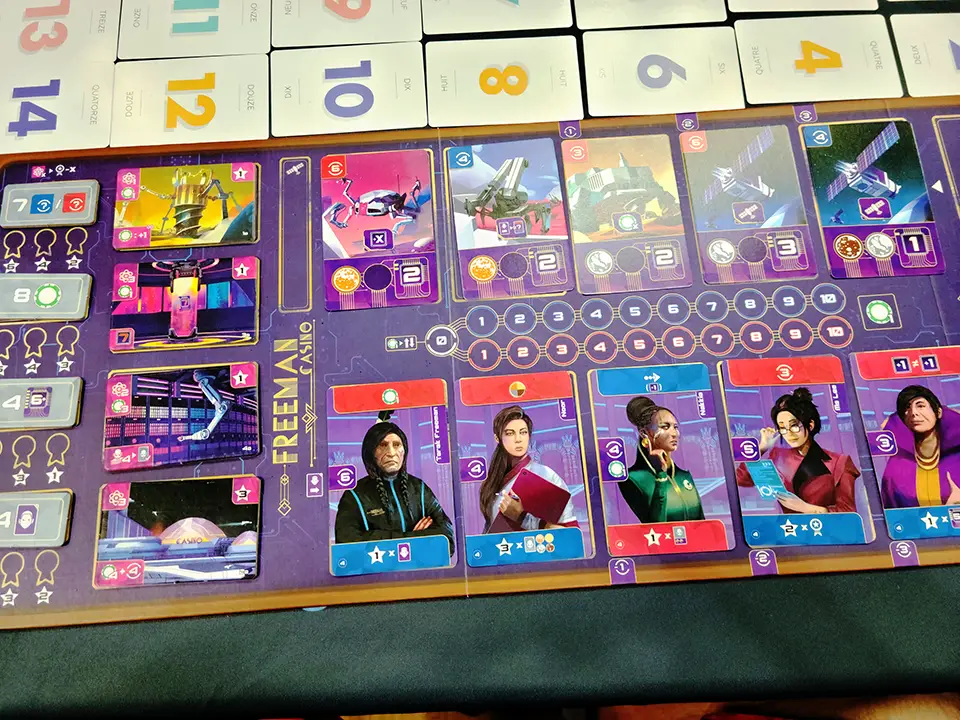 Galileo Project is set for retail later this year, with an MSRP of $59.99.
Images via respective owners
Have strong thoughts about this piece you need to share? Or maybe there's something else on your mind you're wanting to talk about with fellow Fandomentals? Head on over to our Community server to join in the conversation!