Christmas is right around the corner folks, which means you've got a list a mile long that you need to check off post-haste. Luckily, your friends here at The Fandomentals are here to help. Just like we did last year, the Fandomentals Gaming Crew got together and made up a list of picks perfect for the tabletop gamer in your life, the hottest games they've definitely been eyeing all year. As usual, this isn't going to cover every great game out there, but we hope that this will have a little something for everybody.
And as always, be sure to patronize your local game store or book store this Christmas. They're the lifeblood of the industry and I'm sure that after two years of COVID they'd be incredibly grateful for your business!
For The Strategy Nerd
Oath: Chronicles of Empire & Exile
Publisher: Leder Games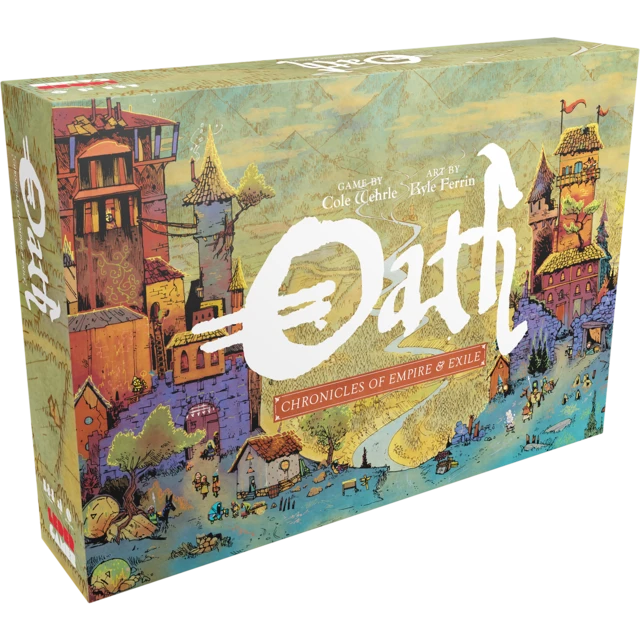 1-6 Players • Ages 10+ • 45-120 minutes • $110
From the mind of Cole Wehrle (Root, Pax Pamir), Oath is one of the most unique games to come out in a long while. While it retains the asymmetric strategy that is Wehrle's bread and butter, it really hits its stride across multiple playthroughs as a "game that remembers." While it's not a true legacy game, every play of the game changes the world and affects the games that come after it. This leads to a long cascade of unique and fascinating scenarios as the world shifts beneath your feet. Combined with Kyle Ferrin putting out maybe his best art ever and Leder's usual attention to detail, it's a beautiful addition to any collection.
Publisher: AEG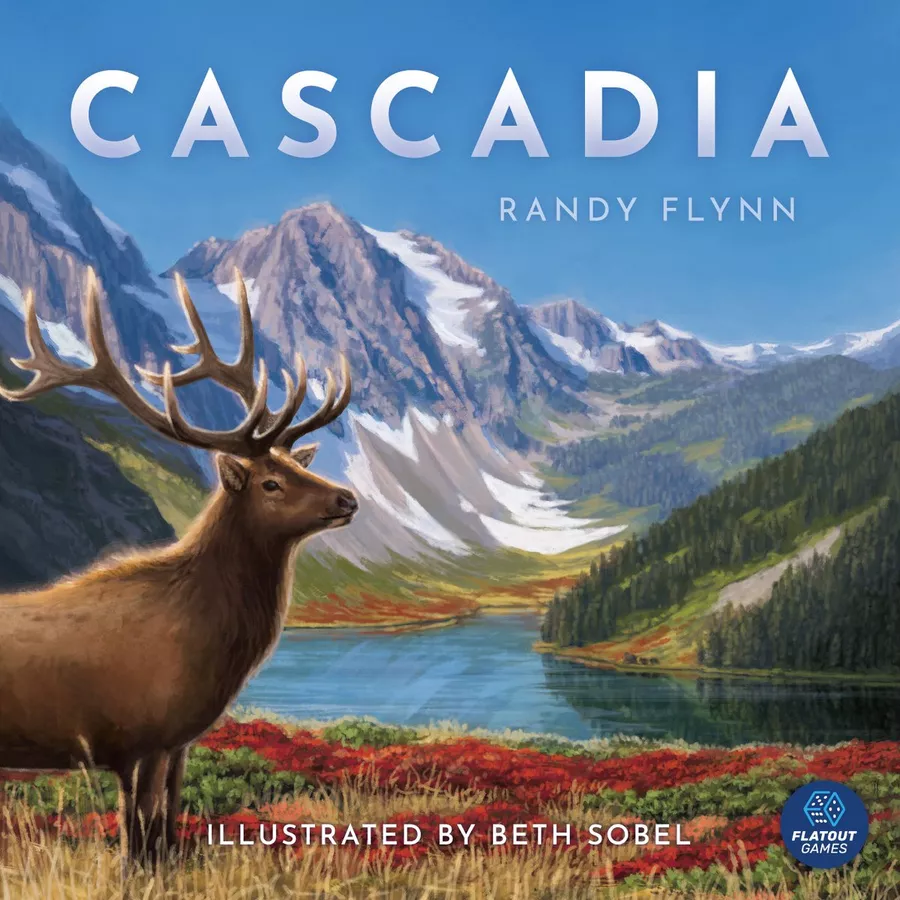 1-4 Players • Ages 10+ • 35-45 minutes • $40
We fell in love with this game on Kickstarter and after having a chat with the design team we just liked it more. Now that it's out, it turns out lots of people agree with us. One of the marquee releases from AEG in 2021, Cascadia is a gorgeous (it's Beth Sobel art, c'mon) love letter to the beauty and complexity of the Pacific Northwest. It's a puzzly game of tile placement all about making sure the habitats you build are optimal for the critters that live on them, slowly weaving your increasingly complex ecosystems together as time goes on. Even if you're not necessarily a huge board game head, it's great for nature lovers and pretty easy to pick up while being quite rewarding for repeat players.
Publisher: Pandasaurus Games
2 Players • Ages 10+ • 15-30 minutes • $50
A very late addition to the 2021 game list but one that's primed to be a massive hit, That Time You Killed Me is a two player game that doesn't feel like it. It's basically a whacked out version of chess, where each player moves their pieces around the board to defeat their enemy (one of them has murdered the inventor of the time machine but they're not sure who) but with a fascinating time travel mechanic that makes your choices on one part of the board potentially ripple out into the future. Add in growing trees, moveable statues, and rather dapper elephants and you've got one heck of a time.
For The Film Buff
The Goonies: Never Say Die
Publisher: Funko Games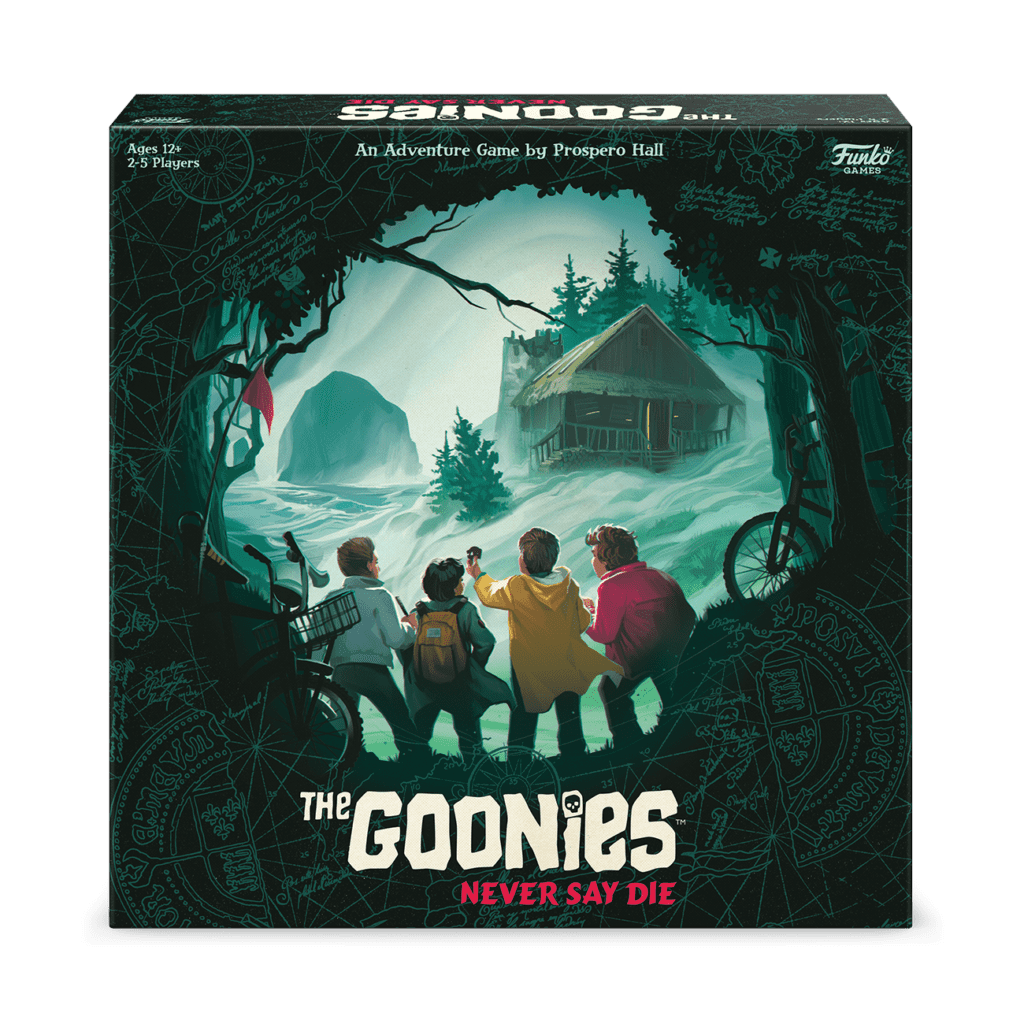 2-5 Players • Ages 12+ • 50 minutes • $34.99
The Goonies: Never Say Die is the perfect way to tickle the nostalgia of your favorite film buff. Taking control of one of the four main characters, you'll go through multiple adventures set at iconic locations from the film. You'll work together to solve puzzles and beat the baddies and, who knows, maybe even find some treasure at the end!
The Princess Bride: Adventure Book Game
Publisher: Ravensburger Games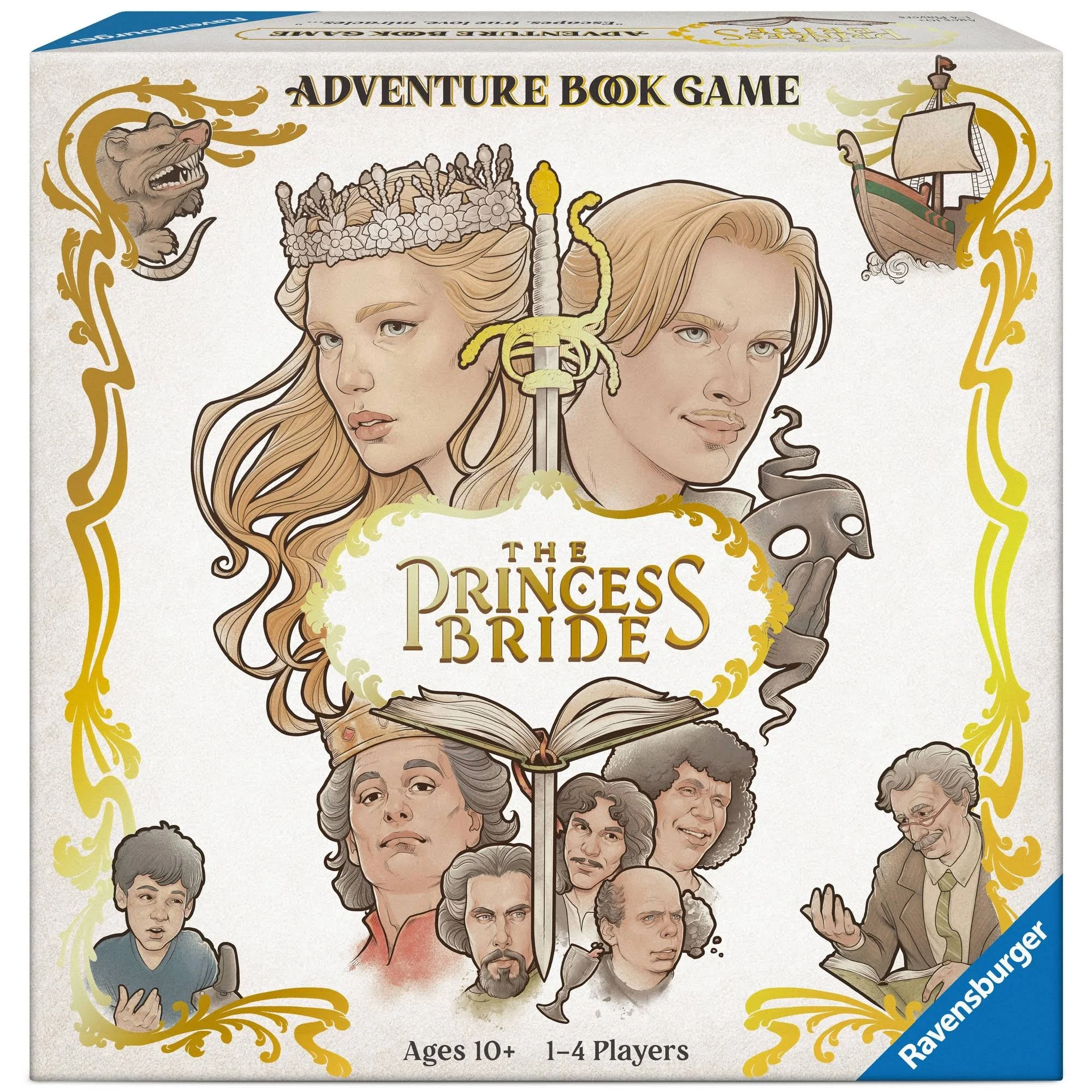 1-4 Players • Ages 10+ • 15-90 minutes • $29.99
Another game based on acting out scenarios, The Princess Bride takes a different tack from Goonies by having each adventure take place in a large "adventure book" that lays out the rules for each scenario and acts as the board. There's minis for all of the major characters including Vizzini, and you've got to use all your wits and bravery to prove that twue wove conquers all. The beautiful painterly style makes this a great choice for anyone who's watched this film on a loop whenever they feel sad (i.e. everyone).
Dune House Secrets
Publisher: Portal Games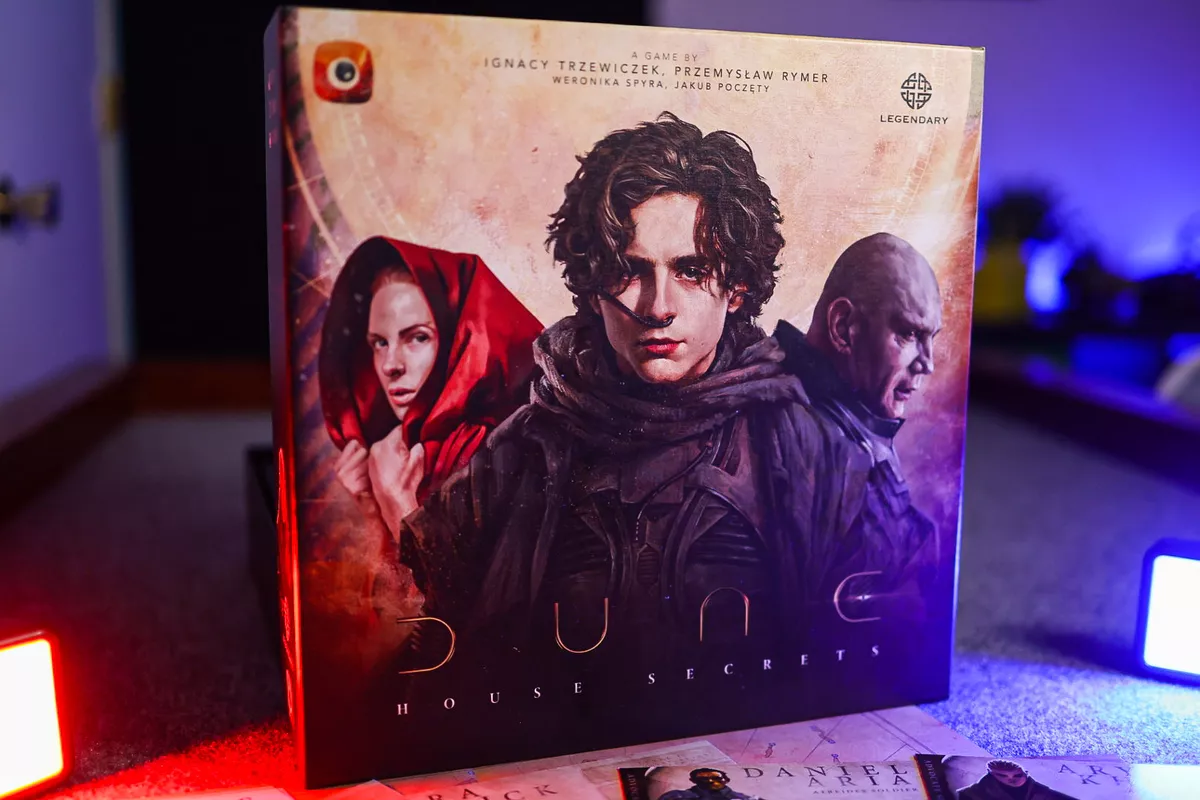 1-4 Players • Ages 14+ • 90-180 minutes • $45
Cinephiles with more modern tastes might be interested in this little number from Portal Games. Using the same system as Portal's Detective: A Modern Crime Board Game, players will get to join the Fedaykin as they rebel against the Empire's rule over Arrakis. Working together, you'll only have limited time and resources to suss out the truth from Baron Harkonnen's web of lies. With art and influence straight out of the recent Dune movie, it's perfect for anyone who won't shut up about Roger Deakins.
For When It's Time To Party
Mean Girls: The Party Game
Publisher: Big Potato Games
4-8 Players • Ages 14+ • 20 minutes • $19.99
Raise your hand if you've ever been personally victimized by Regina George. If that's the case, this might be the game for you. Inside the garish box (which once you take the sleeve off looks JUST like the Burn Book from the movie), you'll anonymously answer questions around each other and then, maybe, guess who wrote what about who. It's a real scream of a game that captures the chaotic scandals and rumors of high school perfectly.
Publisher: Mondo Games
2-6 Players • Ages 14+ • 30 minutes • $30
I didn't mean for this to become an "I Love the 80's" list, but that seems to be a theme so let's go with it! Dream Crush is a throwback to dating games from the childhood of Gen X, the kind where you'd sit around on your bed and talk about cute people and where you'd want to take them, what you like, what you find totally grody. The camp and fun of all that is rolled into this game with a heavy dose of reality, since you'll be finding out as time goes on just how…unique your friends taste in romance is.
Quest
Publisher: Indie Board & Cards
4-10 Players • Ages 14+ • 30 minutes • $15.99
Quest has…a bit of history to it. It's the shorter, faster version of a game called Avalon, which is a rewritten version of the game The Resistance: Avalon, itself a reskin and tweak to the Cold War social deduction game The Resistance. Think of it as the One Night to Avalon's Ultimate Werewolf. But you don't need to know ANY of that to enjoy this fantastic game of witches, knights, and medieval romance. Good and evil struggle for control of Arthur's court, and the good nights of the Round Table (with the help of Merlin) must ferret the evil out while going on their quests. It's not as easy as it sounds! Quest is great for lovers of social deduction games who want something a little more classic and fantastic to add to the rotation, as well as Arthurian fans who want a game that isn't bogged down with crazy strategy.
Images via their respective owners
Have strong thoughts about this piece you need to share? Or maybe there's something else on your mind you're wanting to talk about with fellow Fandomentals? Head on over to our Community server to join in the conversation!