It's the holidays again, which means it's time for everyone and their mother to put together a holiday gift guide. In fact, we put one up for fragrances just yesterday. In that spirit, the Fandomentals Gaming crew put our heads together to make a list of some of the best picks for the tabletop gamers in your life, whether they be old, young, or in-between. We also tried to stick with more recent releases because otherwise, we'd have never been able to narrow it down. So this is by no means an exhaustive list, and there are multiple gaming companies doing big sales this weekend. But we hope that this list will help make your shopping a little easier and give you some fun new games to play as we enter the New Year.
As an aside, patronize your local game store or book shop as much as possible, especially during our current COVID pandemic. Most will be happy to order any of these for you this holiday season.
Strategy Games
Vast: The Mysterious Manor Bundle
$75.00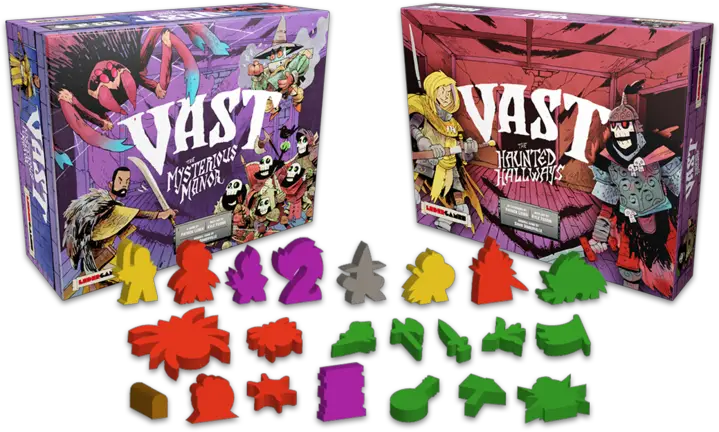 While anything from Leder Games is a fine gift for the game lover in your life, this season's Vast bundle is too good to pass up. A follow up to The Crystal Caverns, the game transplants the asymmetric strategy from a mystical cave to a horrific haunted house. The game gets even more complex with the Haunted Hallways expansion adding two brand new characters to the mix. This bundle is exclusive to the Leder Games webstore and will only run while supplies last.
$39.95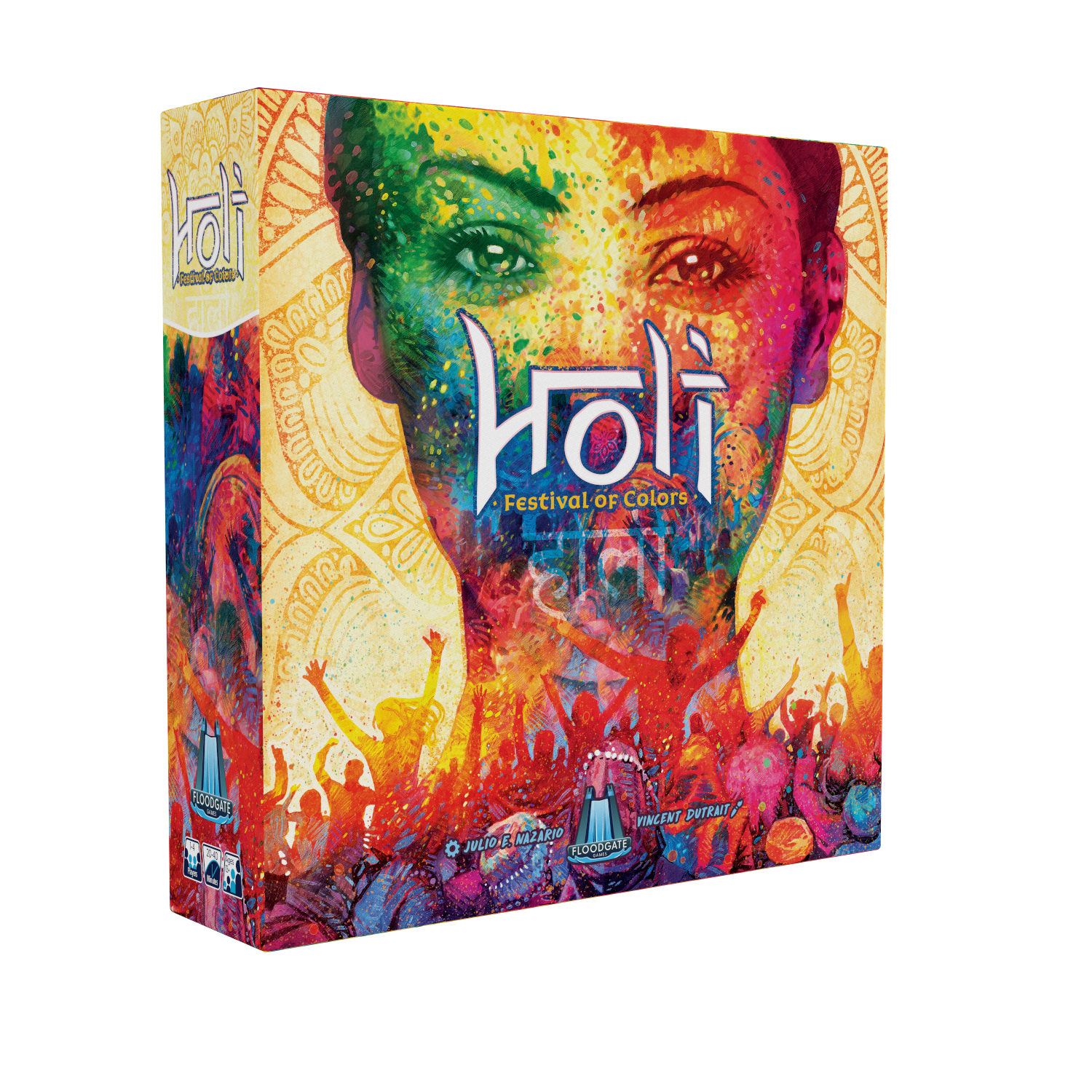 The newest release on this list, Holi is a super innovative area control game from the people behind Bosk and Sagrada. Themed around the titular holiday, players spread their chosen color around the "festival" and try to cover the most people with it. The cool thing abour the game is that it's 3D. The game board has levels to it that complicate things quite a bit. It's bursting with color and flavor and an excellent new game to try out.
$39.95
The perfect game for scientists or science fans, Gods Love Dinosaurs is a fun game of tile laying and food chain management. Resources are scarce and dinosaurs are going extinct left and right, so it's up to you to keep things going smoothly and have the best dino-ecosytem on the planet.
Pandasaurs is having a Holiday Panda-Monium Sale on most of their games, including this one. They've also put together special themed bundles of games for easy gift giving, with Gods Love Dinosaurs a part of the STEM Bundle alongside Qwinto, Mental Blocks, and Passtally.
Amazon
Party Games
$19.99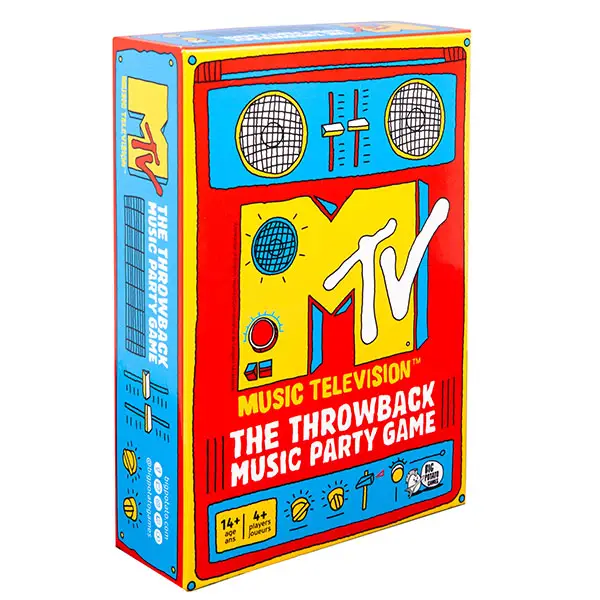 If you've played Big Potato's Blockbuster game, you'll be familiar with the way this game is played. But instead of movies, this game is centered around the music of the 80's, 90's, and 00's. First, you'll go head-to-head naming song titles around a category. Then, each team will have to guess bands based on lyrics, single words, and charades. First team to get a band in each genre wins!
$19.99
Games By Bicycle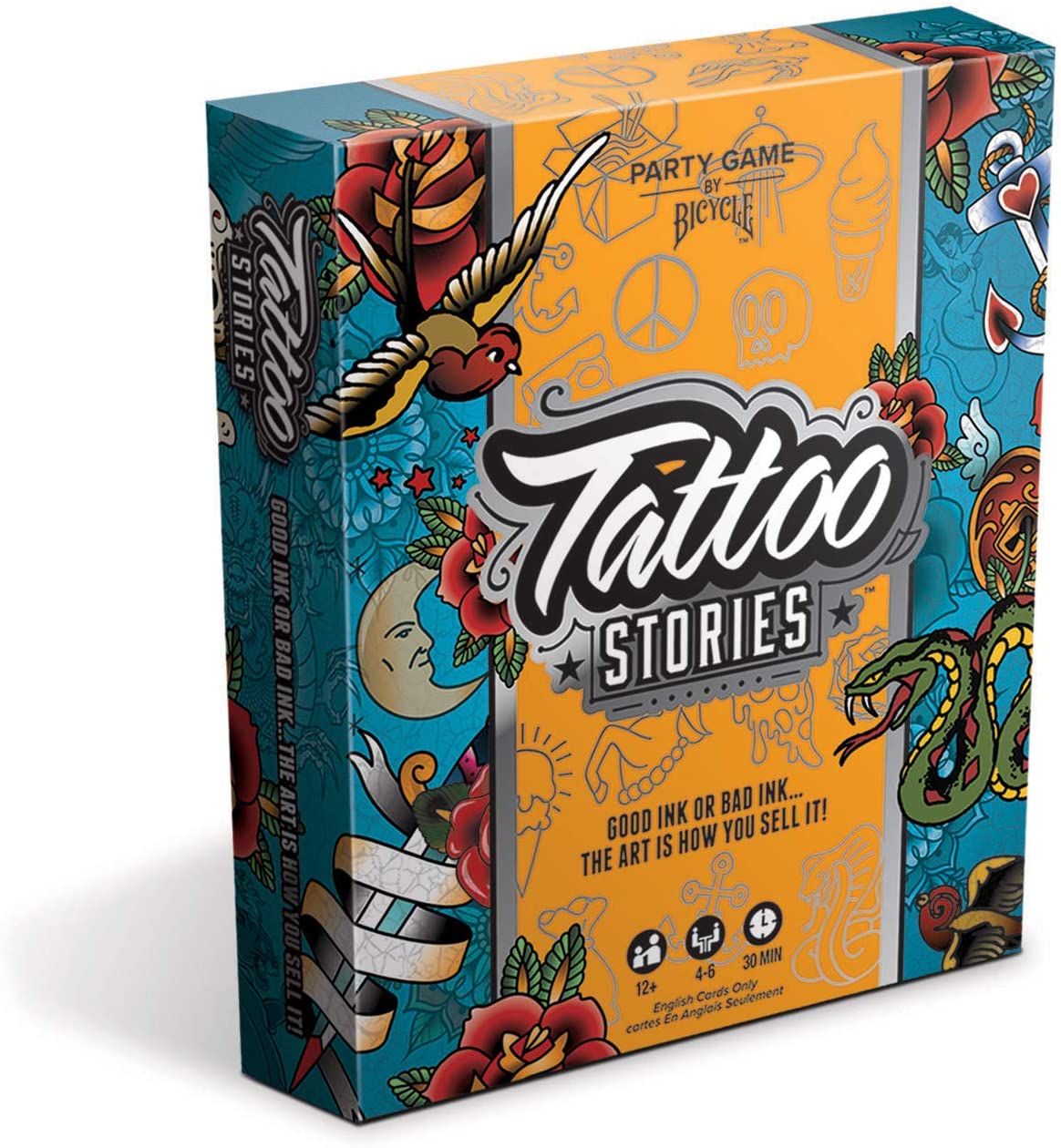 A 2019 release but still something that definitely needs to be added to anyone's party game rotation, Tattoo Stories is a bit like Pictionary but with more storytelling and chaos. One person acts as the customer getting a tattoo based on some selected cards, while the rest are artists designing the tattoo based on the customer's specifications. The way a customer interprets the cards can vary wildly, and no two people will want the same tattoo.
The Great Dalmuti: Dungeons & Dragons
$14.99
Wizards of the Coast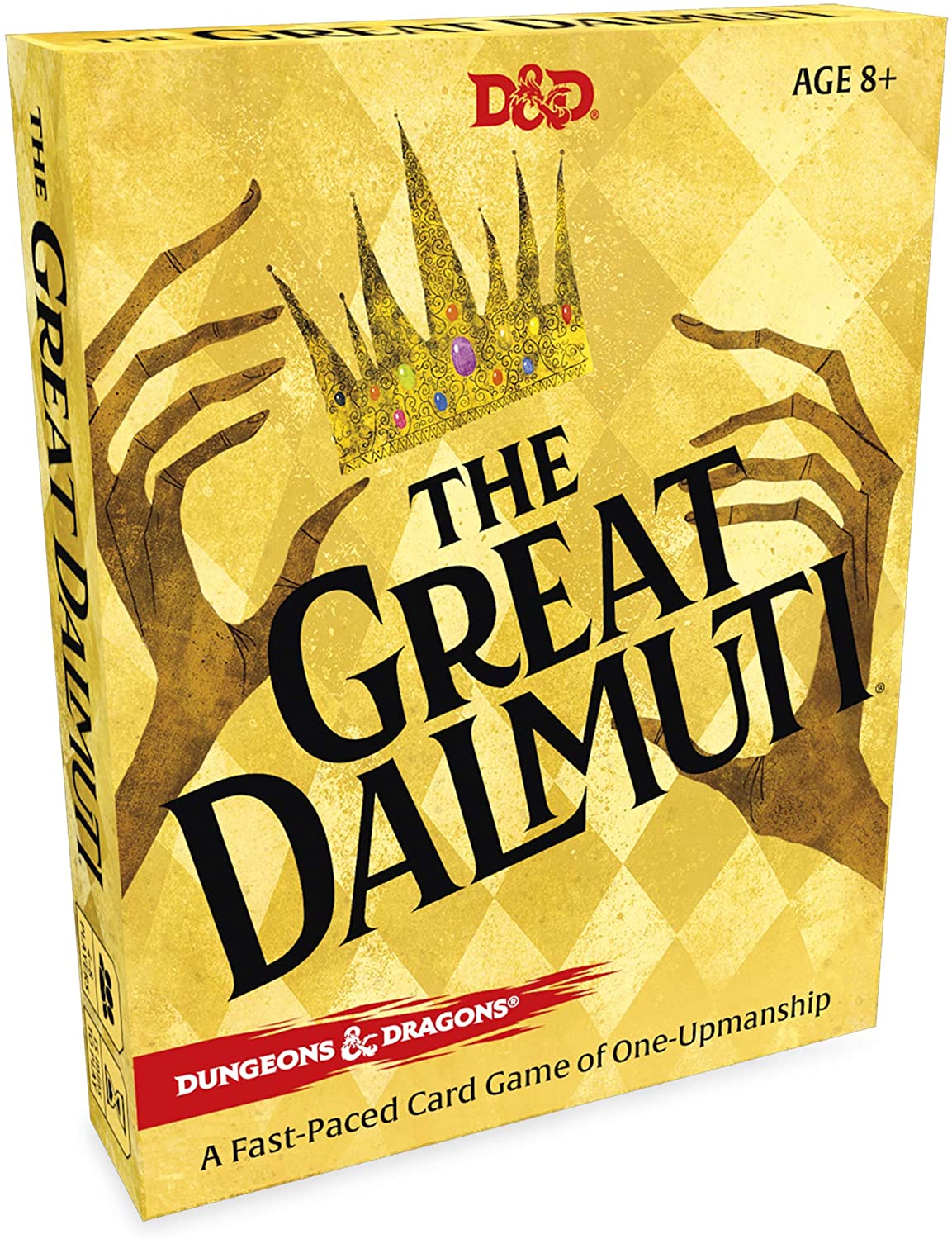 An updated version of the twenty-five year old card game, this version of The Great Dalmuti replaces classic cards like the Abbess, Cook, and Peasant with the more D&D flavored Occultist (a night hag), Apothecary (a witch), and Rat Catcher (a Kobold). With gorgeous new art and a lot of flash, it's a great update to the game perfect for D&D nerds.
Fandom Games
Back To The Future: Dice Through Time
$39.99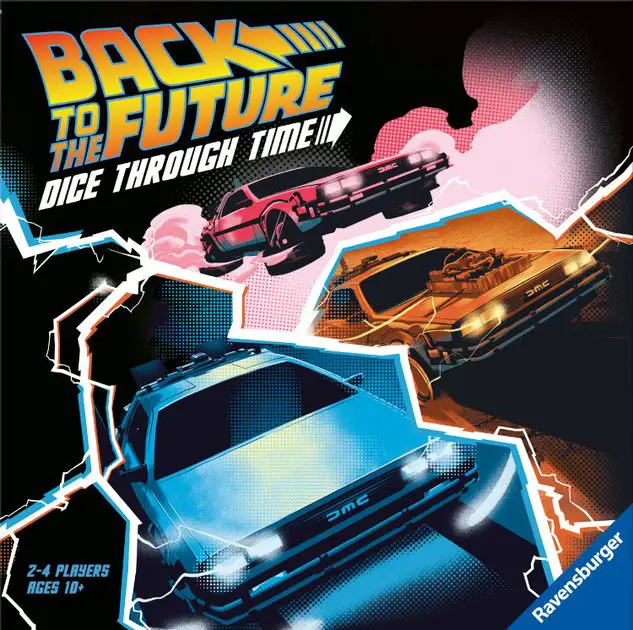 An adaptation of the movie so good that the creators of Back To The Future sent letters to the design team, Dice Through Time is a love letter to the all three movies. A co-op dice placement game, players must navigate their DeLoreans through four timelines as they work to stop Biff from mucking things up for everyone.
$44.99
Ravensburger Games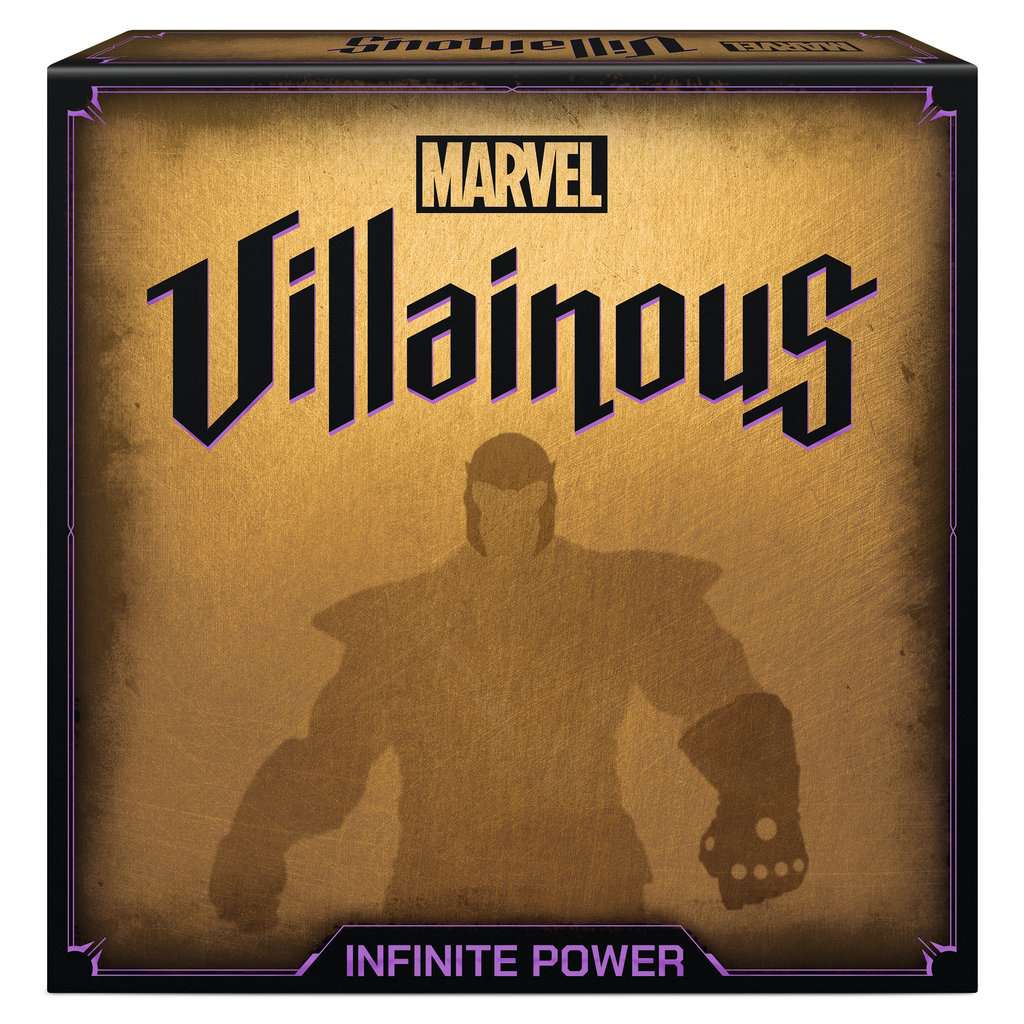 The Villainous series of games is one of Ravensburger's most popular products, and that's no surprise to anyone that has played one. The latest version, which focuses on Marvel's stable of villains rather those from the Disney Animated Canon, is an excellent entry point for the series. Each character has their own goal and playstyle, and it's incredibly fun to learn the in's and out's of each one. Plus the art is great and the production value is high, so what's not to love? Check out Dan's unboxing here.
$35.00
Funko Games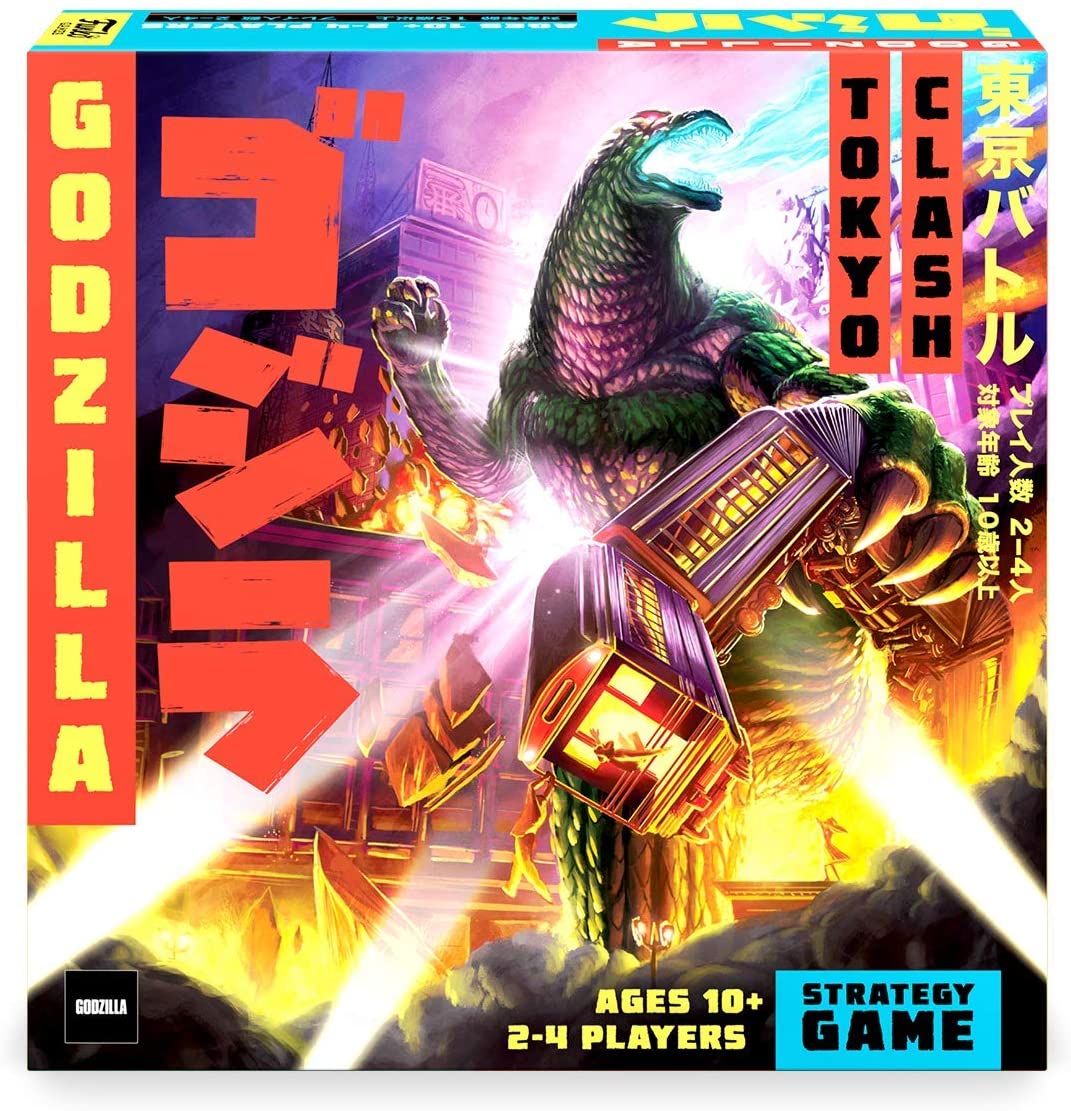 Another fantastic asymmetrical game, Tokyo Clash is a fantastic way to feel like a kaiju without leaving your kitchen table. Taking up the mantle of Godzilla, Mothra, King Ghidora, or Megalon, players will smash their way through Tokyo and each other as they try to become the King of the Monsters. The minis for each kaiju are display quality, and the board is modular and ever-changing so you'll never have the same game twice. Prospero Hall even designed the box and game art to look like a throwback to old movie posters. Dan also unboxed this one, check it out here.
Family Games
$16.85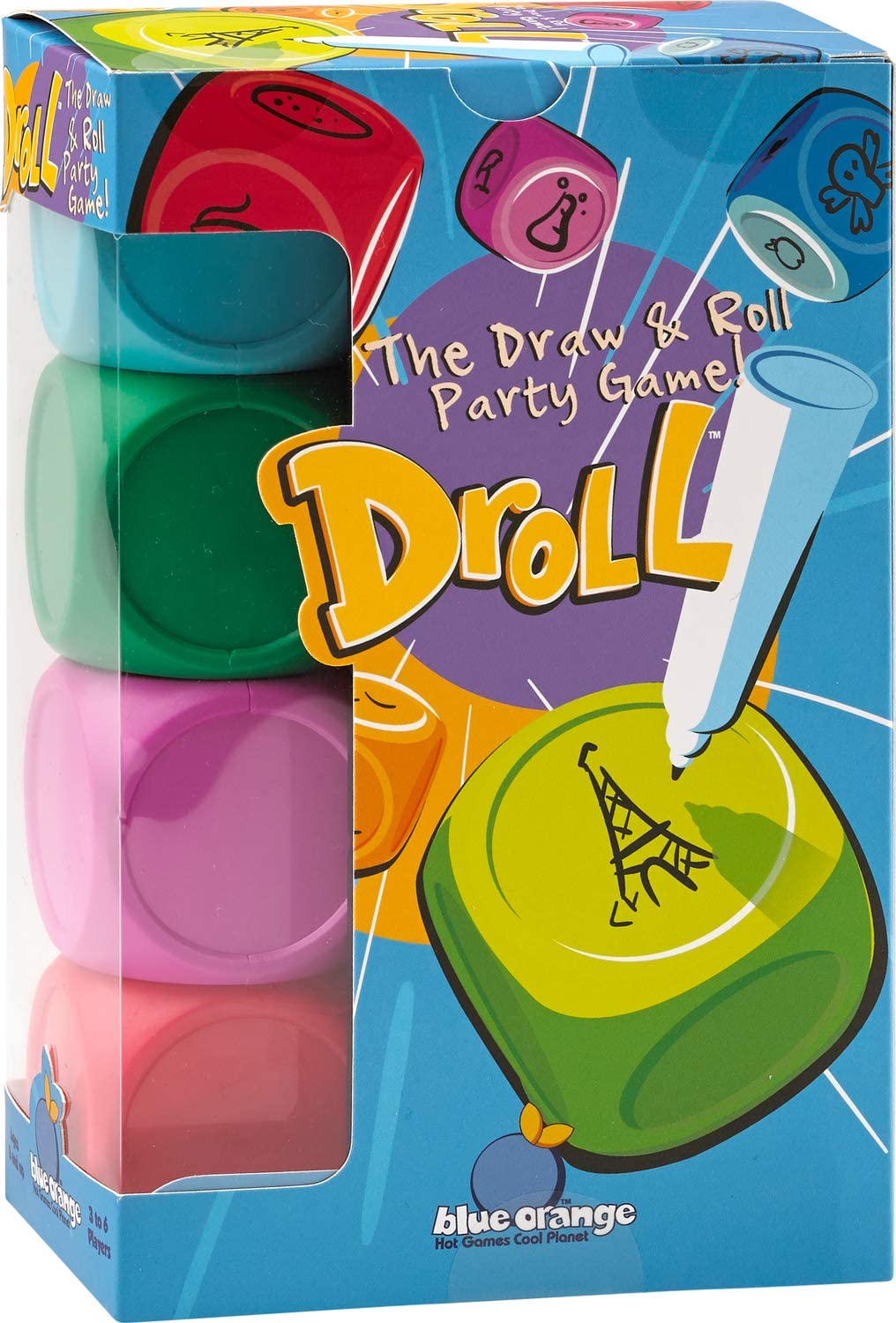 A great party game for kids and adults alike, Droll adds a dose of randomness to a game of drawing and guessing. In a short time limit, each player draws something related to their subject on each side of a die. Then, everyone rolls their dice and tries to guess what each person was hinting at by looking at the visible sides of each die. Unlike other drawing games like this, there's a lot of moving an jostling and sometimes shoving.
$39.99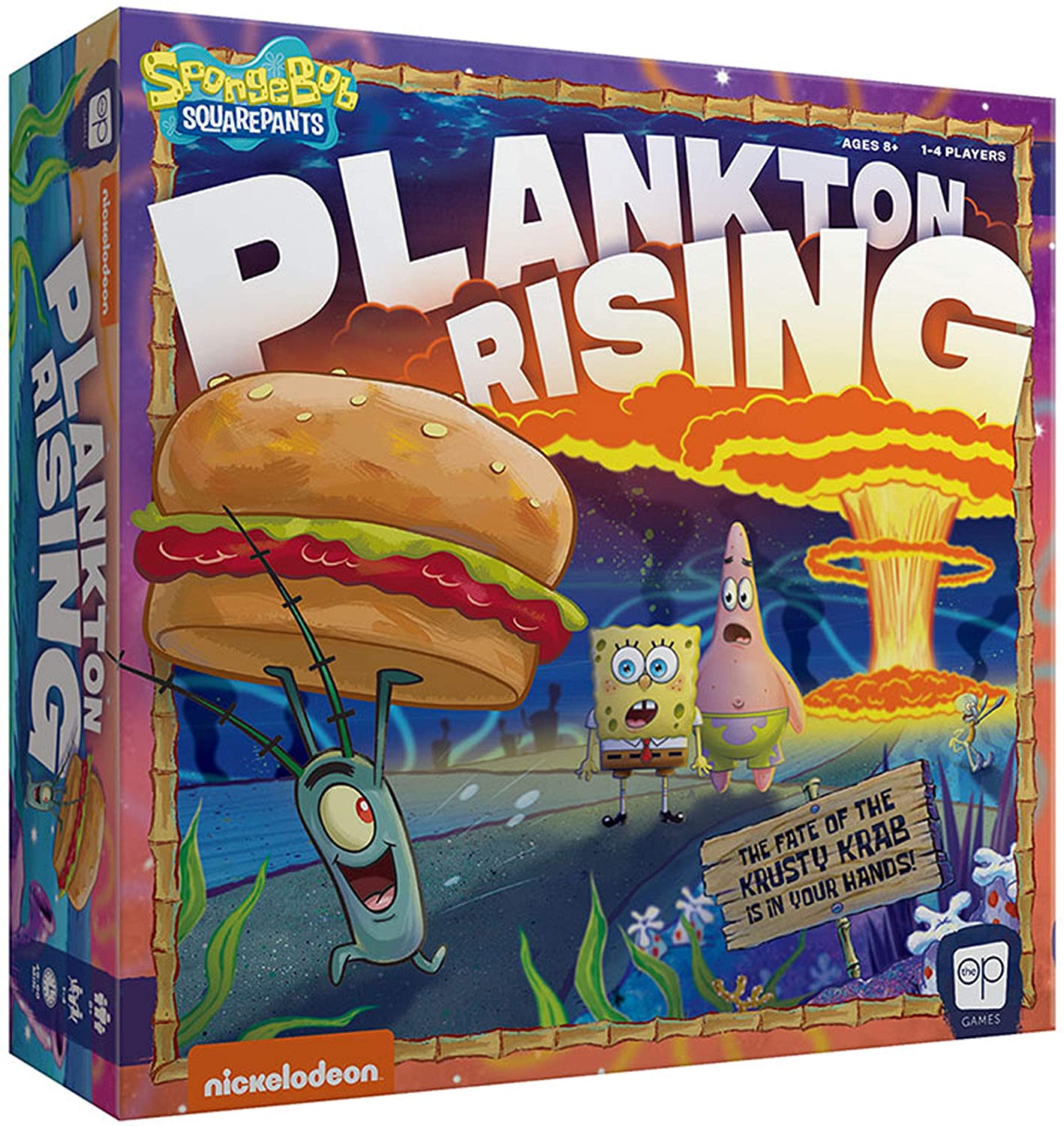 A kid-friendly version of the game model created by Thanos Rising, this game pits the denizens of Bikini Bottom against Plankton as he tries to, yet again, steal the Krabby Patty Secret Formula.
$34.99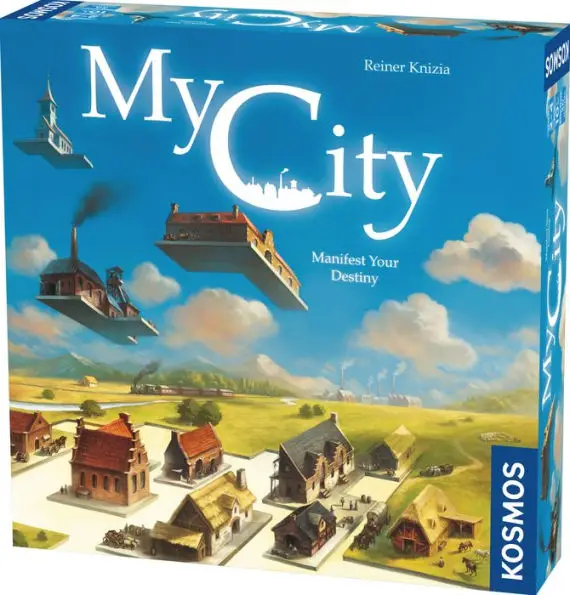 Legacy games don't have to be just for the more hardcore board gamers. Designed by Spiel de Jahres winner Reiner Knizia (Lost Cities), my city follows the building up of a city from the pre-industrial era into more modern times. While it retains the long-term play and impactful choices that form the core of the genre, My City works to make the game easier for families with shorter episodes and streamlined mechanics.It even has an alternate play mode so you can play it as a non-legacy game.
RPG's
Curse of Strahd: Legendary Edition
$399.00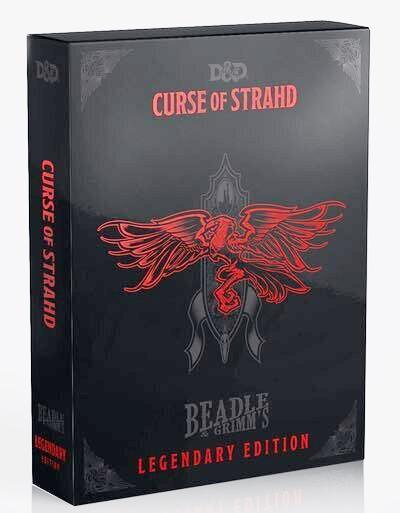 It's a hard choice this year when it comes to our selection from The Pandemonium Warehouse, but the Legendary Edition of Curse of Strahd edged out their other stellar 2020 releases thanks to just how fun the adventure is. It's the most popular official release for Fifth Edition, and they just released a new addition that updated it and removes some of the more…questionable choices in the initial launch. It's the perfect time to dive into Barovia, and the Legendary Edition is the perfect way to do so.
Tales From The Loop RPG Starter Set
Free League Publishing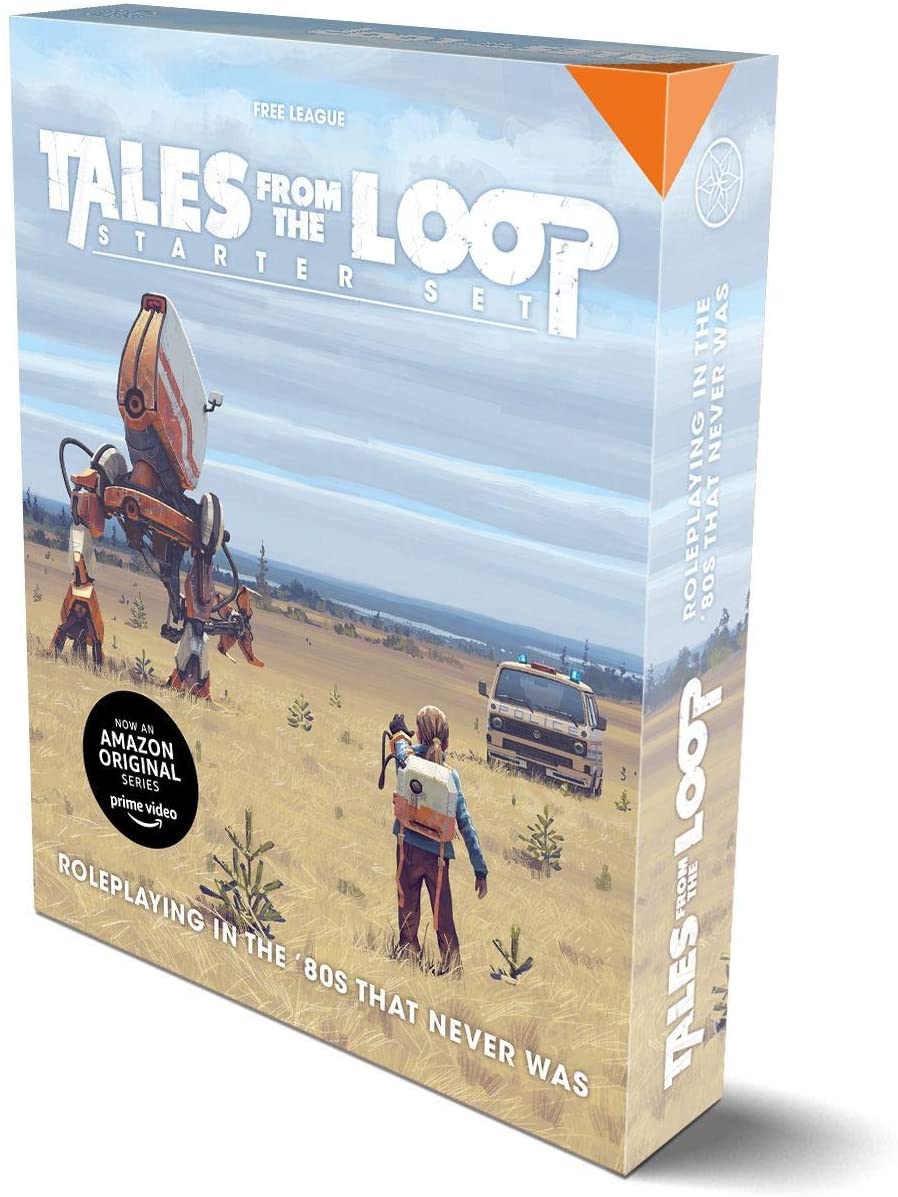 Tales From The Loop is one of our favorite new TTRPG's of the past few years, and this Starter Set is a good introduction. Free League always does their starter boxes right, and this is no different with its lovely engraved dice, unique adventure, and detailed map to help introduce players to the world of The Loop.
Cyberpunk RED Jumpstart Kit
R. Talsorian Games
Another way to jump into a new RPG, this kit is perfect for anyone who loves cyberpunk or can't wait for the Cyberpunk 2077 video game (they might be waiting a while). It includes all the maps, standees, characters, and lore that you need to dive into the dark future. And if you want to play the full game, that released earlier this month.
$34.99
Modiphius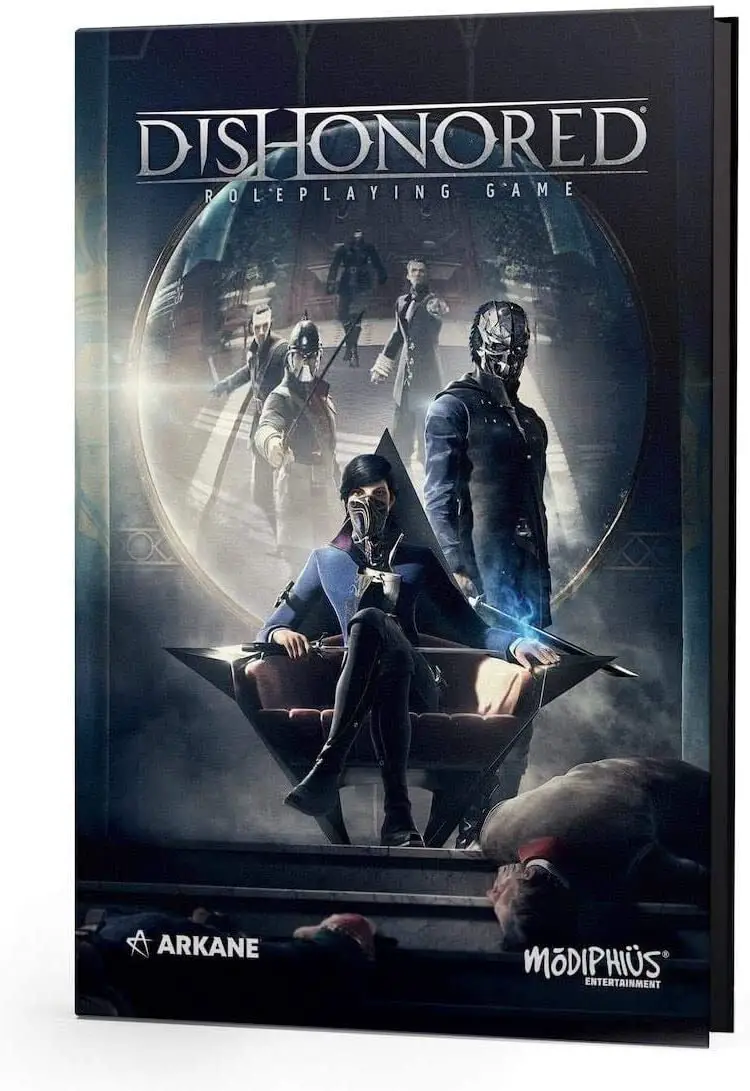 A great choice for the gamer in your life, or for someone wanting something a little different, the Dishonored RPG uses a streamlined version of Modiphius's 2d20 system to emphasize narrative play without sacrificing any of the stealthy, murder-y action that made the games so good. It's also a good way to explore the Empire of the Isles and especially the City of Dunwall, which is the main focus of the included mini-campaign "The Oil Trail."
Pathfinder 2E Advanced Player's Guide
$49.99 (print)/ 11.24 (PDF)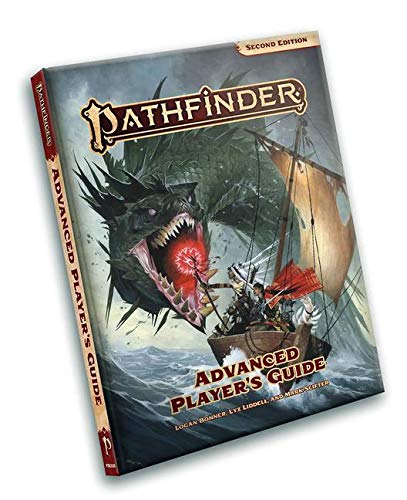 After the first year or so in the life of an RPG, the creators will release an updated book with all new info, classes, and other ephemera to deepen and expand the game. It's pretty standard. Paizo's newest example is a fantastic addition to the world of Pathfinder Second Edition, with new races like Catfolk and Kobolds, classes like dragon disciple, 40 new archetypes, spells, backgrounds, and more. It's a lot of information packed into a book.
Don't forget to keep an eye out for Black Friday deals from your favorite publishers, and be sure to keep an eye on The Fandomentals for more gift guides as we enter the holiday season.
Images via respective owners
Have strong thoughts about this piece you need to share? Or maybe there's something else on your mind you're wanting to talk about with fellow Fandomentals? Head on over to our Community server to join in the conversation!