From developer SneakyBox and publisher Atari comes Days of Doom, a roguelike turn based strategy game about surviving after the zombie apocalypse and trying to make it to a safe place.
Premise
In Days of Doom you'll command a squad of survivors trying to make it to the safety of the one remaining safe place, the city of Sanctuary. Starting with a squad of three, you'll find new classes and new tools to make your way across a post zombie wasteland. Or, more accurately, you'll die trying. And you'll die trying a lot. But someday you may actually get there! If you're careful, persistent, and lucky.
There's not a lot of plot to Days of Doom beyond the initial premise, really. You'll run into randomized events in the game map, sometimes you'll meet people but mostly you'll just find things or enemies. Even things like where the magic classes come from aren't really dealt with.
Honestly, this is not a game you play for the narrative, it's a gameplay game. So, let's talk about that.
Gameplay
Days of Doom is a turned based tactical game, with an isometric, top down perspective and gameplay most readily reminiscent of Fire Emblem…or, to be honest, a mid 2000s flash game version of that style of game. Everything moves on a flat grid, with obstacles that impede movement but not ranged attacks, and melee units can absolutely attack at a diagonal rather than just the four immediately connected grid points as is normal for the genre.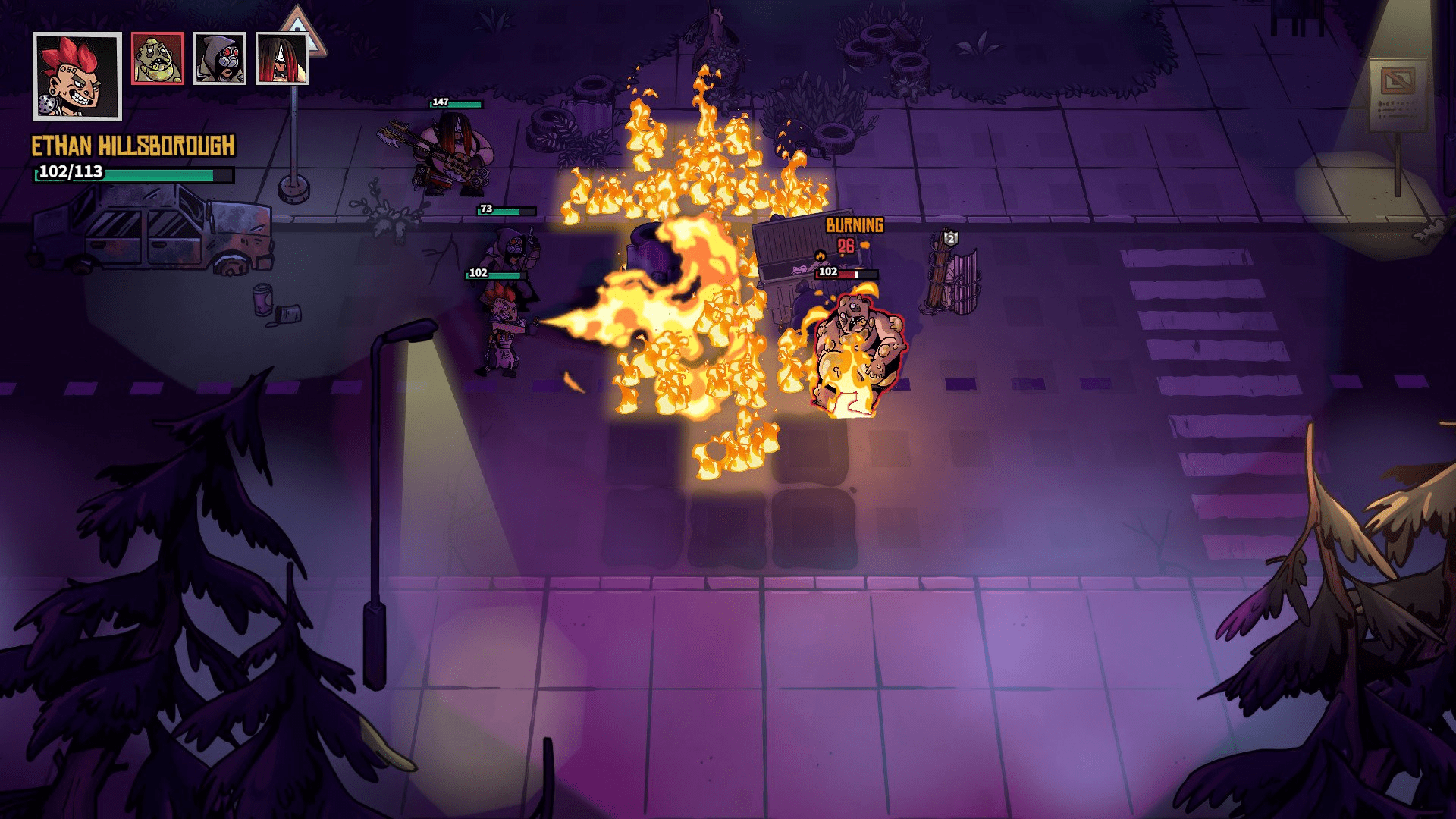 Each character has two move points, which can be used to move, attack, use an item, or use an ability. If you want to attack twice, or retreat twice, those are perfectly viable options available to you, as are more varied approaches to any given moment. The majority of your enemies are only going to have melee options available to them, so keeping a balance of tanks and ranged options in your team is wise. 
Combat is fairly simple, as each class only has two unique moves (a basic attack and a more powerful but limited ability, which may be a buff instead of an attack depending on the class in question) then the options to move or to guard. Challenge comes in the variety of enemies, the limitations of how many characters you can have in the early game, and how extremely stingy the game can be with opportunities to heal. 
It must be said that while Days of Doom is rather simple and straightforward in many ways, that does not make it an easy game. This is a very newcomer friendly game in many ways, but it isn't a game you can steamroll as your first breezy roguelike either. You're going to die. A lot. But if you like that challenge, and the feeling of surpassing where you failed with each subsequent run, then there's definitely something here.
There's also a base building element familiar to those who've played games like Rogue Legacy. A place to spend the currency that lingers after runs, to upgrade and improve in order to make future runs easier. Like much in Days of Doom, it's simple and straightforward, but it gets the job done and does it well.
Graphics
Days of Doom boasts a comic inspired art style, one of stylized 2D sprites that look simple but clear and effective. There's never any question what class you're currently controlling, or what enemies you're facing. While the graphics and art style aren't the greatest I've ever seen, they are very clear, precise, and distinct, and that counts for a lot, especially in a strategy game.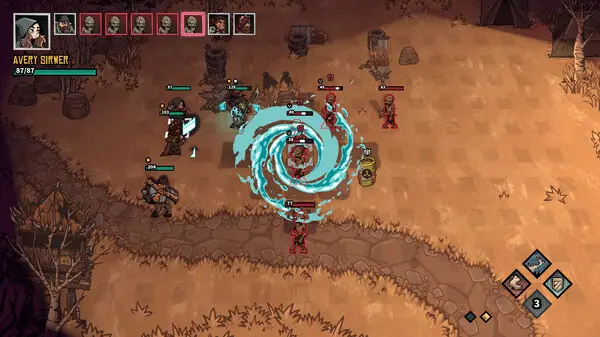 Final Thoughts
Roguelikes aren't always my cup of tea, but I found myself having a lot of fun with Days of Doom in my time with it. The water controlling class, the Hydromancers, were especially a joy to play around with. 
It may not be groundbreaking or earth shattering, but Days of Doom is definitely a worthy addition to any fan of tactical roguelikes' collection. And with a variety of console ports, as well as the Steam page, it's quite accessible. Give it a look!
Days of Doom
Summary
Days of Doom is a straightforward roguelike turn based tactical game. Those familiar with one or both styles of game will find themselves at home here. It doesn't do a ton to innovate, but it does provide a fun time on its own.
Images courtesy of SneakyBox and Atari
Have strong thoughts about this piece you need to share? Or maybe there's something else on your mind you're wanting to talk about with fellow Fandomentals? Head on over to our Community server to join in the conversation!