Femslash Fanart and ClexaCon 2017
So, ClexaCon has come and gone. It almost feels like a surreal dream in some ways, because it was too perfect to have been real. For a first time convention, it was an absolutely resounding success, and one of the most incredible experiences of my life. So what made it such a brilliant experience? Well, you can hear my co-editor Gretchen and I gush about the celebrity guests here on our Ladies First podcast, but it was far more than autographs and photographs with your heroes.

If there's one thing that truly defines femslash as a fandom, it's the awe inspiring, dizzying amount of fan content we create for the characters and shows that we love. From 100,000+ word fanfiction works, to fullsize oil paintings by classically trained artists, to elaborate cosplays, and more, the femslash fandom is a notoriously hardworking, creative, and talented one.  While it's not unheard of for femslash artists to attend more general fan conventions, never in my life have I seen so many different femslash artists all in one place. It's one thing to see the works of J. Foley or Pixelwayve (left) all over your Tumblr dash, it's quite another to see them in person, in the same place, surrounded by dozens of artists like them.
The variety available from booth to booth was quite impressive, both in how many different fandoms were represented and the number of artistic styles on display. During my three days at the convention, I saw everything from pencil rendering, to oil painting, to woodcut, to papercraft, to digital art, to textile crafts. Artists were eager to gush with you about fandom, and to talk about what creating the art means to them. The passion was very palpable in a way I've never really experienced at a fandom convention, or even most art conventions.
The act of creating femslash fanart is about far more than just making a living off of your work. It's something deeply personal to each artist, and something that is not really done in the spirit of turning a profit. It can be a form of therapy, especially since femslash shipping often involves the pain and suffering of both the characters and the fandom. There are projects like Paper Heda (right) that started as a way to cope with the loss of Lexa, and to heal from it. Several of the artists I spoke to brought this up on their own, citing its importance to both them and the people who enjoy their work. Femslash fanart is about more than just mindless self indulgence; it's about building a community that feels and heals together.
It was also very inspiring to see that most, if not all, the artists featured were women, with a wide variety of educational backgrounds and ages. It's a common stereotype that art is a feminine thing, but it's no secret that the bulk of production art like comic books, animation, and concept art is created by men. How unfriendly a particular artistic industry is to women varies greatly across disciplines, but every woman who has ever done professional art has encountered pushback because of her gender in one way or another. Sometimes it's in the narratives we choose to tell in our art, sometimes it's the fact that our art style is perceived to be inferior because it is somehow "feminine," and sometimes it's just a big, heaping spoonful of old fashioned sexism. When going into a discipline like art that is already very emotionally and physically demanding, butting heads against sexist art critics and creative directors is even more of an emotional burden to carry, and it's one you're expected to carry with a smile on your face.
Every single person who grows up investing the hard work it takes to get good at art is told their entire life, "it's so hard to make a living at this." Variations include, "it's very competitive," "the work isn't stable," and the coup de grace, "why don't you get a real job?" The thing is, everyone who does art is fully aware of how difficult it is, even if we didn't spend our whole lives surrounded by concerned parents, teachers, and guidance counselors constantly hammering that message into our heads. It's somewhat ironic, considering that we are also constantly hammered with the message that you should "do what you love," "get a job that you're passionate about," and "find your bliss." But it is possible to make a living at art, even if it is hard. Several of the artists I spoke to worked in the animation, video games, and comic book industries, and most of them told me that while it was stressful and unstable, they do it because they wouldn't be happy doing anything else. It's a noble, inspiring, and deeply defiant attitude to have. Especially for a woman.
There were a lot of inspiring things to take away from ClexaCon 2017 as a convention and as an experience. Many of the panel contributors and press members were very young women, or women in their late 20's and early 30's like myself and Gretchen who are just now hitting the ground running. The celebrity guests were incredibly gracious and kind, and you could tell how deeply every single one of them cared about the responsibility they have to the community they represent. But what struck me the most was, for the first time, being physically surrounded by my peers and allies in a real-life space. ClexaCon was Tumblr fandom personified and brought to life before your eyes, uniting all femslash fans across shipping war lines and between fandoms or mediums. This convention was something by us, for us, created for our enjoyment and consumption, and nothing drove that point home harder than the fanart.
If you didn't attend the convention yourself, you'll just have to take my word for it that it was awesome. But you can always show your support for the community. If you can, put your money where your mouth is: fanartists do sell their work, and if you can, you really should buy some. It was a privilege to see all of these artists inflate with happiness and pride when people told them how much they loved their work. But if we want them to keep providing us with amazing content, we need to make sure they are earning what they deserve for all the wonderful work they give us. Support your local femslash fandom artist any way you can.
Finally, if you'll permit me, I'd like to give some closing thoughts on the convention itself. What I personally got from this convention, other than well over $200 in art, was a reminder that the people in the online femslash communities are real. When so much of your community is relegated to online spaces, for practicality and our personal safety, it's easy to start to feel isolated. You forget that there are real people behind those blogs, who have full and rich lives outside of whatever fandom they're currently spamming their followers with in a wave of femslash excitement. I met people from at least ten different countries. I learned from women who are old enough to be my mother or grandmother who have been in the trenches of femslash shipping since before I was born. I got to tell Heather Hogan in person that she was the one who inspired me to write about queer media, and she shook my hand. I now know exactly how much taller Kat Barrell is than I am, both in heels and in flats. Every corner of this convention was bursting with the message, "you are valid," and that was a message that I really needed to hear.
Anyway, that's enough sap from me. See you next year ClexaCon, we can't wait to see what you've got in store for us next!
Air Capital Comic Con Sticks To Its Roots
The comic convention used to be exactly what it sounds like: a way for the "Marvel Zombies", "Batmaniacs",  "Shellheads", and "Wingnuts"  who braved the comics shops of the world for their monthly dose of multi-colored, multi-panel heroism; to get together with their own people. They traded old comics and new ones, wore homemade costumes, and argued over nonsense. The guests were artists and writers of the comics themselves, and the con was a chance for them to meet the people who loved their work.
But slowly but surely, the TV and movie conventions began to merge with the comic cons. With most of the con-goers belonging to multiple fandoms, for many, it was a no-brainer for them to consolidate. The nerds of the world rejoiced as they could at one stall meet the creator of Batman and in the next meet the Adam West who played him on TV. But, slowly but surely, the movie and film stars became the attractions at these cons. While no comic-con has truly shaken its comic book roots, it can be hard to find one today that still maintains that old school purism. But don't fret true believers, there's one in Wichita, and I attended it last weekend.
Air Capital Comic Con was co-founded in 2013 to help give the city of Wichita a yearly comic convention of its very own. Since then, it has only grown. The fans in Wichita that for years had to travel hours to Kansas City or Oklahoma City to scratch their nerd itch now only had to drive downtown. But Wichita is not a large city, and the convention itself reflects that.
Taking up a single exhibition hall iatWichita's Convention Center, it's easy to walk from one end of the con to the other. I felt strange walking by some of the same booths as I wandered around and took everything in. But size matters not, as they say, and the number of guests in attendance would no doubt be in line with a con twice the size of Air Capital.
The guest list, as I alluded to before, was almost entirely pulled from the halls of comics. Creators from Marvel, DC, Dark Horse, Image, Boom! and the indie scene made for a stacked roster for fans to mingle with. Big names included Greg Smallwood (Moon Knight, Dream Thief),  David Gallaher (High Moon, Box 13),  Steve Ellis (Skinwalker Studios), Alexis Zirrit (Space Riders) and Kevin Nowlan (Tomorrow Stories, Superman vs. Aliens). But it was not all old school, as the con also invited multiple high profile cosplayers as well, such as The Hive (Resident Evil Cosplay Collective), Children of Proteus (Aquatic Steampunks), Deadpool's Chimichanga Shack., and the local chapter of the 501st Legion.
The vendors and artists in attendance ranged from toy shops and comic stores to cosplay gear and jewelry, to a "psychic cartoonist" named Lord Julius Pandhandle. The actually quite healthy Wichita writing scene (cough) was in attendance as well, with bestselling fantasy author Tamara Grantham, sci-fi scribe Tim Hunter, and master William Schlichter all meeting, greeting, and signing books alongside newer writers like AR Crebs and Dakota Caldwell (in character as his book's main villain).
The attendance was a mix of the old, hardcore nerds who'd met Stan Lee when he wore gold medallions, parents bringing their kids for a day out in their best Spider-man costume, and teenagers dressed as anime characters hanging out with their people. And there was something for everyone. Local game shops and developers had a board gameplay area, and Wichita's video game bar and e-sports org helper put together a huge array of consoles from the NES to the PS4 for people to play to their heart's content. On the upper balcony, panels ran every few hours discussing things like villains and the comics industry. It even hosted a nerdy version of The Dating Game.
Overall, it really was a good con. I'm spoiled in that my home city of Indianapolis hosts multiple huge cons, including GenCon, every year.  And Air Capital isn't near that big or exciting. That is no slight, however. I loved the heart that Air Capital Comic Con had, and the real sense that it was part of a thriving community. There was no flash or glitz, just passion, and good old-fashioned nerdiness. They know there is nowhere to go but up, and they maximize everything they can.  If you're in the area next November or are wanting to add a stop for a promotional tour, you won't find a better home than Air Capital Comic Con.
---
Images courtesy of Air Capital Comic Con
With an official trailer for Star Wars: The Last Jedi finally dropping earlier this week, the internet has been a flurry with writers stampeding to try and determine the "true" meaning behind several tantalizing scenes. And everyone else fell in love with a Porg.
The Porg, a newly created species for the Star Wars universe, are said to be native residents of Ahch-To, the island Luke Skywalker has been hiding/meditating on since Kylo Ren killed all of his students and totally embraced his inner Edgelord. While the Porg weren't the only new species we caught a glimpse of in the trailer, (seriously, what is that glitter Flareon supposed to be?) they have rapidly become an internet darling and are launching a thousand memes of their own.
This isn't by accident. The designers at Star Wars were obviously determined to introduce the newest, cutest thing ever, and they used psychology to do so.
Shrewd and diabolical design and marketing? Maybe. Do I still want one? You bet your biscuits I do. I and you aren't alone. In fact, the Disney team was counting on this. It's no coincidence there is now a conveniently accessible line of Porg merchandise already available to buy, and right in time for the holidays.
Funko Domination has begun!
Of course, the meme machine that is the internet has been busy, churning out delightful design after design.
Star Wars: The Last Porg#Porgs #StarWars #TheLastJedi #StarWarsTheLastJedi #ImNotSorry pic.twitter.com/yPzO4TAaNR

— Laura (@lsirikul) October 10, 2017
Getting a lot of love for this piece today, just wanted to say thanks again! 😊👍#TheLastJedi #Porgs #Rey #StudioGhibli #MyNeighborTotoro pic.twitter.com/M3TfLqgHMV

— Mike Pasghoulie 👻🎃 (@800lbProds) October 11, 2017
@HamillHimself @WilliamShatner #StarWars #StarTrek #Porgs pic.twitter.com/q7Z9x58orE

— Mary & Feinobi (@MaryLaufeyson) October 12, 2017
Now naturally, there are those who do not find the Porg or their kids, the Porglets to be cute. Maybe they're contrarians, or maybe they just don't know joy in their lives. They can take solace in the fact that there is plenty of other Star Wars merchandise in the sea, and that there are no plans for Disney and Lucasfilm to follow in the steps of the Ewoks and make a Porg movie.
Yet.
(Disney, please, I'm begging you, give me a Porg movie.)
---
Image courtesy of Walt Disney Pictures and Lucasfilm
Top 5 Essential Films for Your Collection: Comedies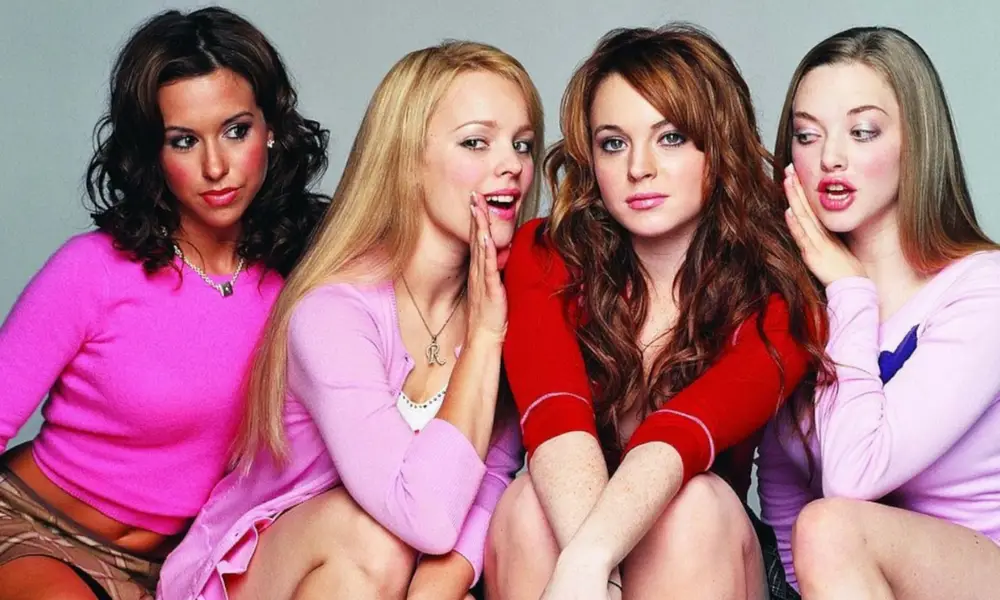 One of the most asked and debated questions in the cinephile community is "What movies should I own in my DVD collection?" It's a question I've asked myself, so I did as any writer does and decided to make my own list of essential movies one should have in their DVD collection. Notice the words 'dvd collection'; I'm talking hard copies here. And it's worth mentioning that these are not the only five movies one should have in your collection; nor is it in any way saying you have to own all five.
My aim with this series is to hopefully introduce you to some films you may never have heard of or, even better, cause you to reevaluate the ones you have seen. Lists are useful for helping broaden one's base of knowledge, organizing one's thoughts, and starting a discussion, after all.
Each entry in this article series will revolve around a specific genre or topic. Because (thankfully) movies are constantly being made, I had to set a cut-off date. What I consider The Essentials will be made up of films released before 2015.
These are the top five comedies that I think are essential to your collection. Comedies are difficult to critique simply because what is funny to me is not funny to you. Keep in mind that if a film is left off, it does not mean I don't think it valuable or funny. Mel Brooks and Jacques Tati are not on here, and I would never argue that they are not essential.
Again, these are not all the essential movies, just some of them.
Groundhog Day (1993) – Harold Ramis
Groundhog Day is, in many ways, one of the more perfect comedies ever made. It's also one of the best romantic comedies ever made. It's also a perfect example of a movie being deeper than it first appears. Either by accident or design Harold Ramis and Danny Rubin's screenplay hints at, explores, and illustrates essential moral, philosophical tenants in such a way it's easily missed upon the first couple of viewings. Lines like "I've killed myself so many times I don't even exist anymore." or my favorite "I've come to the end of me, Rita. There's no way out."
Billy Murray, "Plays the perfect bastard." as Roger Ebert once noted.  An egotistical weatherman who becomes trapped in his own personal Punxsutawney purgatory; inexplicably relieving the same day over and over. His early attempts to bed his producer Rita (Andie MacDowell) fail miserably. As each day repeats itself, time becomes abstract, and Phil begins to question not just mortality but his own morality. He becomes a better version of himself, and that's the version Rita begins to fall for.
The ending is wonderful in its ambiguity. It has the appearance of being a nice and tidy crowd-pleasing Hollywood ending. But much like the movie itself, there's a possibility there's more than meets the eyes. Groundhog Day is the rare comedy that's hilarious, moving, and thought-provoking.
Mean Girls (2004) – Mark Waters 
Mean Girls is a sharply written comedy about girls coming of age in high school. It's also one of the more transformative and lasting comedies made in the last two decades. So much of the movie has entered the popular consciousness that many people can cite it or quote it without having ever seen a frame of it.
Cady (Lindsay Lohan) is the new girl at school. She soon befriends a couple of outcasts Janis (Lizzy Caplan) and Damian (Daniel Franzese). Together they plot the downfall of The Plastics, a trio of the most popular girls who rule the school: Gretchen (Lacey Chabert), Karen (Amanda Seyfried), and Regina (Rachel McAdams). Of course, anyone who's ever seen a spy movie knows Cady begins to lose herself as she more and more is drawn into the mind games and gossip wars with The Plastics.
It's Heathers mixed with Clueless and yet it's still wholly original. This is because Tina Fey grounds the characters and the comedy. There are flashes of her trademark surrealism such as Mr. Duvall (Tim Meadows) ripping off his shirt during a school riot. But Cady, Regina, Janis, and the rest are richly drawn characters. The Plastics start off as the villains of the piece until ultimately it's revealed there are no villains. They're just teenagers. Maybe that's why Mean Girls has endured; it's about teenagers not the idea of teenagers.
The Heat (2013) – Paul Feig
The Heat is hilarious. It's the type of funny that I really can't tell you why I laughed. I just did. Like Groucho Marx sitting on the balcony of the opera and saying "Boogedy Boogedy!". Sometimes funny is just funny. There's nothing particularly new about The Heat, a buddy cop odd-couple comedy, but it never feels tired or forced.
Agent Ashburn (Sandra Bullock) is the straight-laced by the book FBI agent.  While Detective Mullins (Melissa McCarthy) is the disorganized slob, who doesn't remember when she last saw the book. Paul Feig and his screenwriter Katie Dippold allow McCarthy and Bullock to riff of each other. The two have gangbuster chemistry. McCarthy is like Lucille Ball and Jerry Lewis rolled into one as she barrels through the movie. Bullock doesn't play the straight woman so much as a dry tense coiled spring. McCarthy is constantly bursting where Bullock is always just about too.
The Heat never pretends to be anything other than what it is. It's as pure a comedy as you're likely to see in a while. Sometimes a movie doesn't need to be about something; sometimes they just need to be great at what they're trying to do.
Coming To America (1988) – John Landis
Eddie Murphy co-wrote and starred in what remains one of the seminal comedic classics of our time. Coming To America was and is a reminder of the immense talent and imagination of Eddie Murphy. Landis may have directed it but this is Murphy's baby from start to finish.
The notion of African royalty coming to America only to find himself just another black man in America is daring by any generation's standard. Coming To America explores the multitudes of black experiences of varying classes while never losing its goofy zeal and manic asides. There's even a fairy tale love story between Prince Akeem (Eddie Murphy) and Lisa (Shari Headley) that never overplays itself.
Murphy and his co-star Arsenio Hall play multiple characters, but these aren't caricatures. Murphy and Hall's characters walk that fine line between broad and nuanced. They do such a good job that when the movie came out many were shocked that it was them and not different actors; especially because some of the characters they invented were white. Coming To America is an astonishing comedy both in breadth and laughs.
Trouble In Paradise (1932) – Ernst Lubitsch
Of all the names sadly lost to the current generation of film lovers, one of them is Ernst Lubitsch. More than a master of comedy he was a master of storytelling and characters. He made several masterpieces The Shop Around the Corner, To Be Or Not To Be, and Ninotchka to name a few.
Trouble In Paradise is a pre-code romantic comedy unlike any other. Preceding the fact that it is both deeply romantic and sensual it is also deeply insightful about how its characters and to some degree about us in the audience. Gaston Marceau (Herbert Marshall) is a renowned thief and conman. One night he seduces and attempts to rob Lily who is also a thief and con-woman. The two laugh and fall instantly in love over their shared amorality.
Gaston and Lilly plot to rob perfume magnate Madame Mariette Colet (Kay Francis). Things take a turn when Mariette begins to flirt with Gaston.  Mariette is neither gullible or as dimwitted as Gaston had thought. Trouble In Paradise is the rare instance of an honestly believable love triangle. Lubitsch handles all of this in sublime visual style allowing the eroticism between Gaston and Colet to pulsate through the screen. A masterwork for any time period it's proof positive that comedies can be funny, sexy, and smart without having to sacrifice one for the other.
---
Images courtesy of 20th Century Fox, Paramount Pictures, and Columbia Pictures