What do you get when you mix Winnie the Pooh, Scooby-Doo, Stranger Things, a choose your own adventure, and the energy of a hidden object game? Beacon Pines from Hiding Spot Games, which released last week and is one of my top 5 games, ever.
Molly and I were both provided review copies in return for fair reviews and you can check out her general review of the game if you haven't already! Plus check back Friday for an interview with Matt Meyer, developer and co-writer of the game!
Beacon Pines follows follows Luca VanHorn, a 12 year old deer whose father passed away and now his mother is missing, leaving his grandmother to take care of him. As the player, you direct Luca around while he, his best friend Rolo (a tiger), and new friend Beck (a cat) try to uncover the many mysteries of the small town where conspiracies and mysteries await.
Along the way Luca, Rolo, and Beck realize there's a lot more going on than meets the eye as the town gets ready for a celebration of the new company, Perennial Harvest, that has saved the town after a really bad harvest literally called the "Foul Harvest" years ago. There's also the required leading family, and whether they can be trusted is …unclear.
What the Foul Harvest is, where Luca's mother has gone, and what is happening with Perennial Harvest are all part of the central mysteries, culminating in some majorly wild reveals.
In the demo itself, the game makes the player aware that shady shenanigans are going on with a man throwing another body in the dumpster that Luca and Rolo had jumped into before they got discovered. In the full game, once the player gets to this point, that's when things start to get real because some characters go missing and new ones appear!
The dialogue and story in the game unfold like a visual novel with narration by Kirsten Mize, who gets the player involved in the game and is clearly involved in the story herself, complete with concerns about the story ending "properly" (which is to say that no one dies, oh no).
Against super fun music and beautifully drawn and illustrated scenes that look like little dioramas, Beacon Pines seems like a cute whimsical game with a side of mystery, but is really a game about choices and consequences.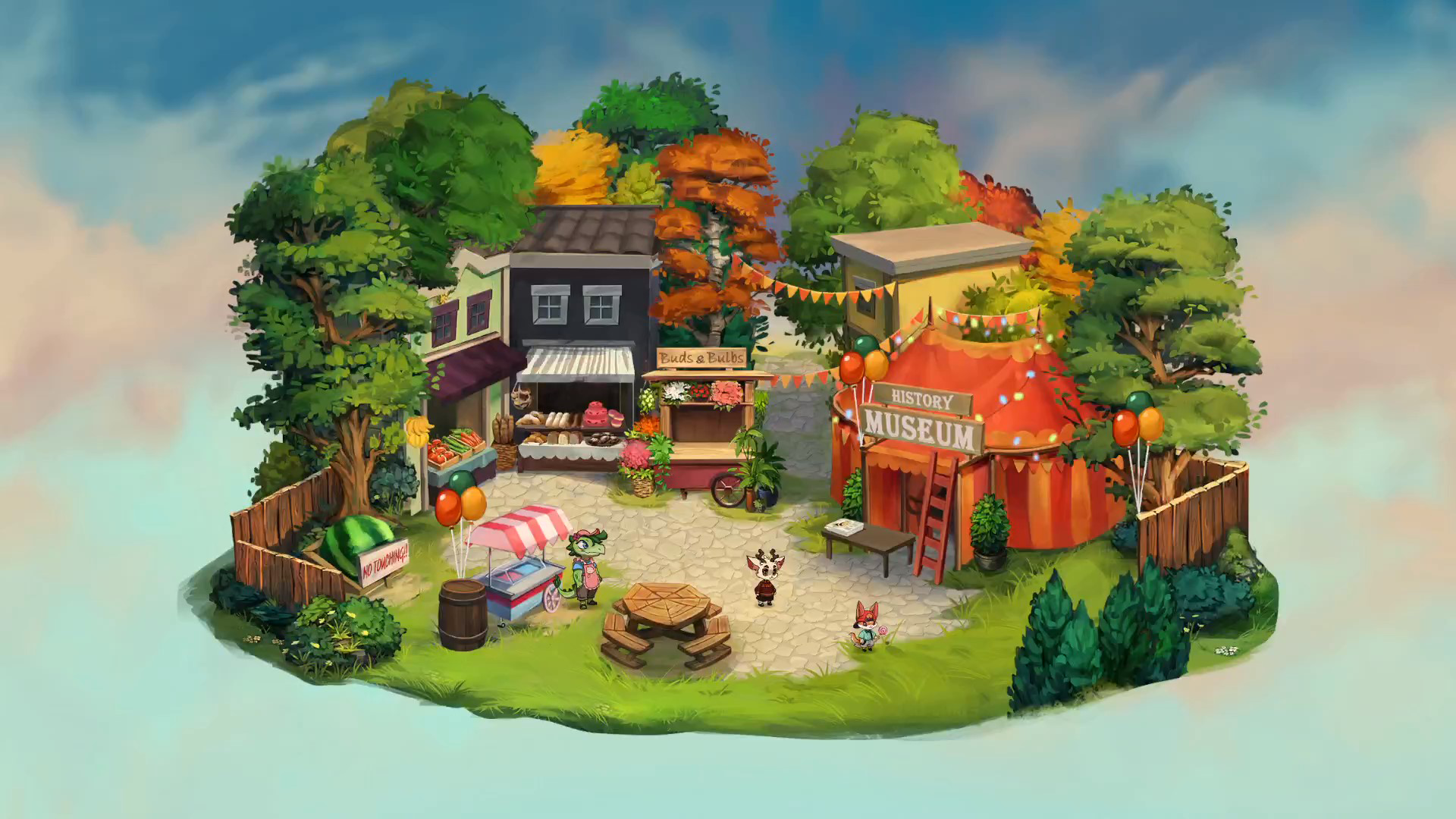 Beacon Pines Choices and Consequences
So much of the joy that comes from playing Beacon Pines is from its hidden object/click and point mechanic where you must click on whatever you see and investigate as much as possible to find the charms that progress the story. Not only that but every part of the game was lovingly created for maximum fun.
You can smack the watermelon! You have to kick cans to get things to turn on and off as needed in certain points. The environment reacts to all of your movements!
In The Chronicle mechanic, charms are placed in different sentences to move forward and the same sentence might have one or more charms available at various points of the game.
When you reach a pivotal moment and choose a charm, the tree that tracks the story and the player's progress grows a new branch. By the end of the game, the full tree has formed telling the full story and how various timelines in the game may end. (Sometimes well, sometimes… not).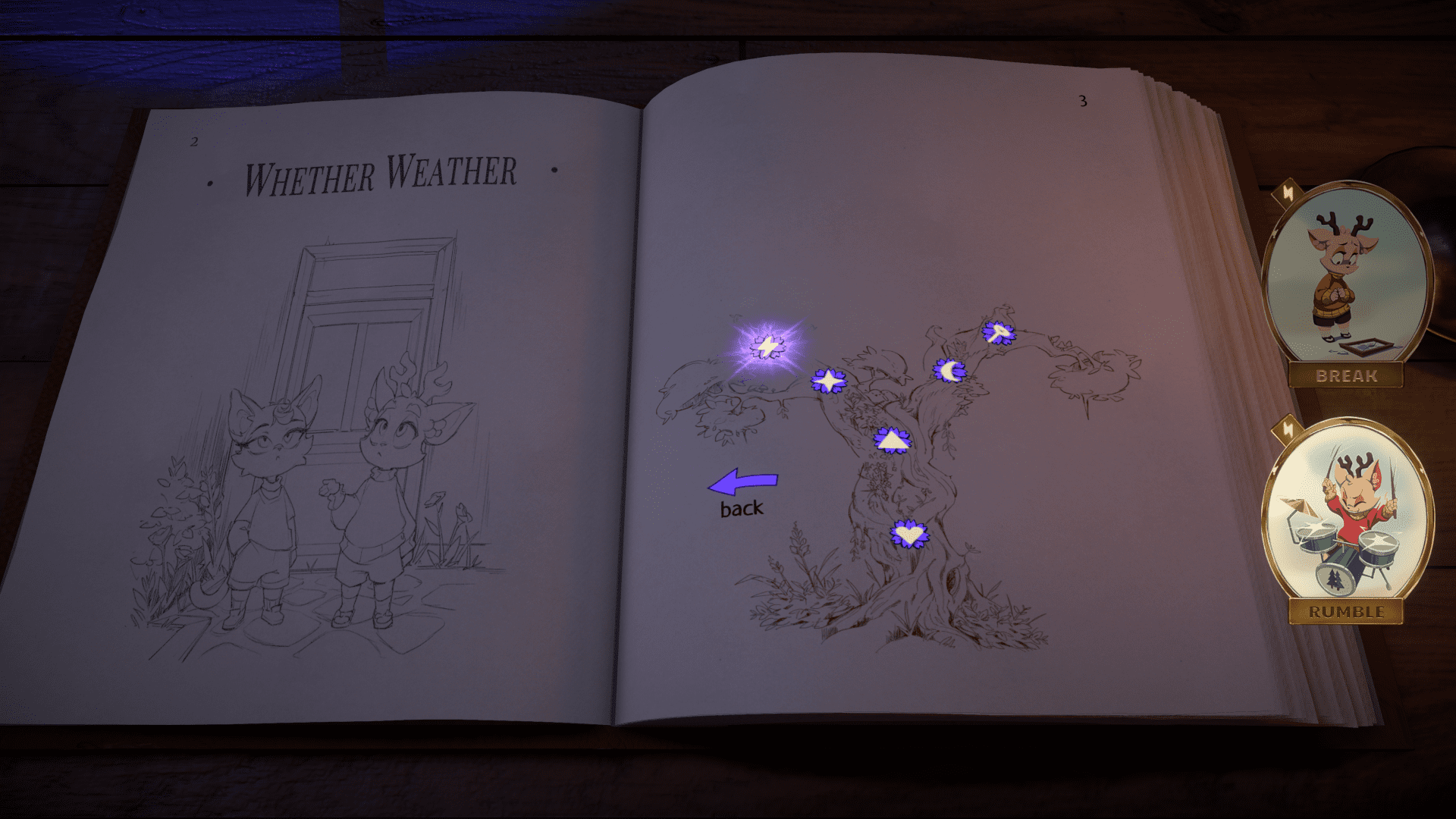 When you reach the not so great ends, literally deadends, the narrator reacts just like the player does whether that's in shock, sadness, or frustration and urges you to try again, which makes the game feel like a real adventure!
Since the charms don't indicate what might happen when you choose them, literally anything might unfold. Making the rain worse could help you escape a dicey situation or it could cause you major harm. Except you can't find out until you play a charm. And the game isn't afraid of showing death, which makes each progressive charm play a bit terrifying!
As you (and Luca) move through the story you find out things that Luca isn't originally privy to, making the reveals more and more exciting and in some cases, really dang surprising. For example, when you find out why the Foul Harvest happened and why Harvest Perennial is even in the town of Beacon Pines.
One of the major strengths of the game is Luca and his friends, who feel super realistic and react as such when they (and the player) learn what's going on in their beloved town. After all, any story with fertilizer immediately makes me prepare for Soylent Green.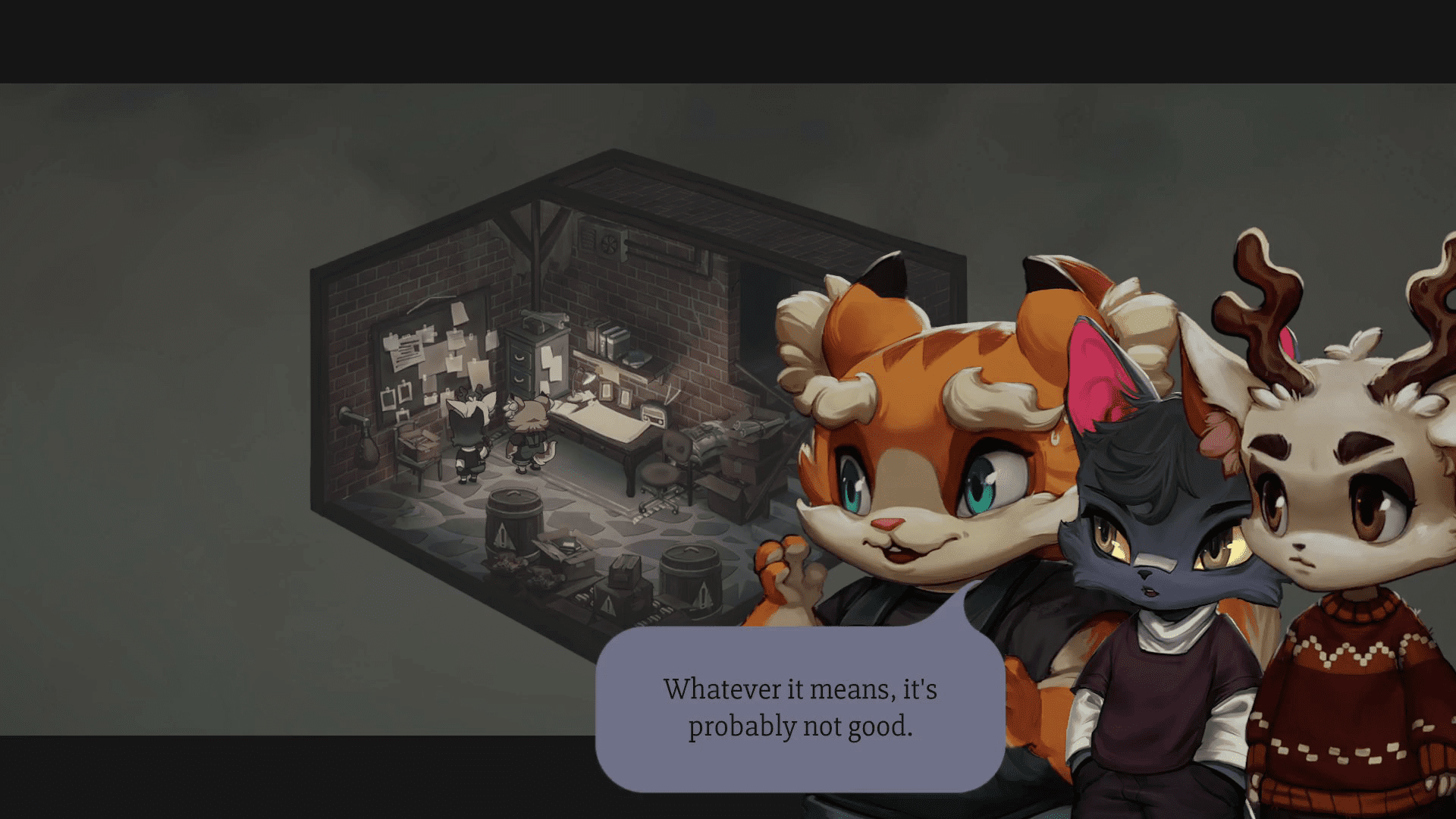 Really, the characters are what elevate the game from a simple click and point adventure game to something worth spending time playing. Especially the side characters, who are diverse (there's lesbians with actual importance and dialogue!) and talk to Luca while he (and his friends) run around finding clues. Beck's moms especially feature as really important characters as the game progresses.
Though there's only one real ending, the deadends in the story are all incredibly satisfying from the perspective of what can happen in one's life if they don't make the "right" choice. On the other hand, the consequences of one's actions are super clear when the game finally ends approximately five hours into play and you learn precisely what has happened in this town's past.
With the hint in the epilogue, I can't but hope for more in the future set in this or adjacent towns!
You can pick up a copy on Xbox, Steam, and Nintendo Switch!
Images and review copy courtesy of Hiding Spot Games
Have strong thoughts about this piece you need to share? Or maybe there's something else on your mind you're wanting to talk about with fellow Fandomentals? Head on over to our Community server to join in the conversation!