From Hiding Spot Games, Beacon Pines releases tomorrow and it's a wonderful, unique, little adventure game! We reviewed the demo last year and were really excited to receive review copies for the game. While this is a general overview of the game, Seher will have a more indepth review next week and stay tuned for our interview with creative director Matt Meyer!
Premise
Beacon Pines follows the story of a young deer boy named Luka and his friends Rolo and Beck as they explore the mysteries of a small town fallen on hard times. Think Winnie-the-Pooh meets Stranger Things! The game walks the careful tightrope of whimsical and frightening as the simple seeming mysteries of the start escalate rapidly.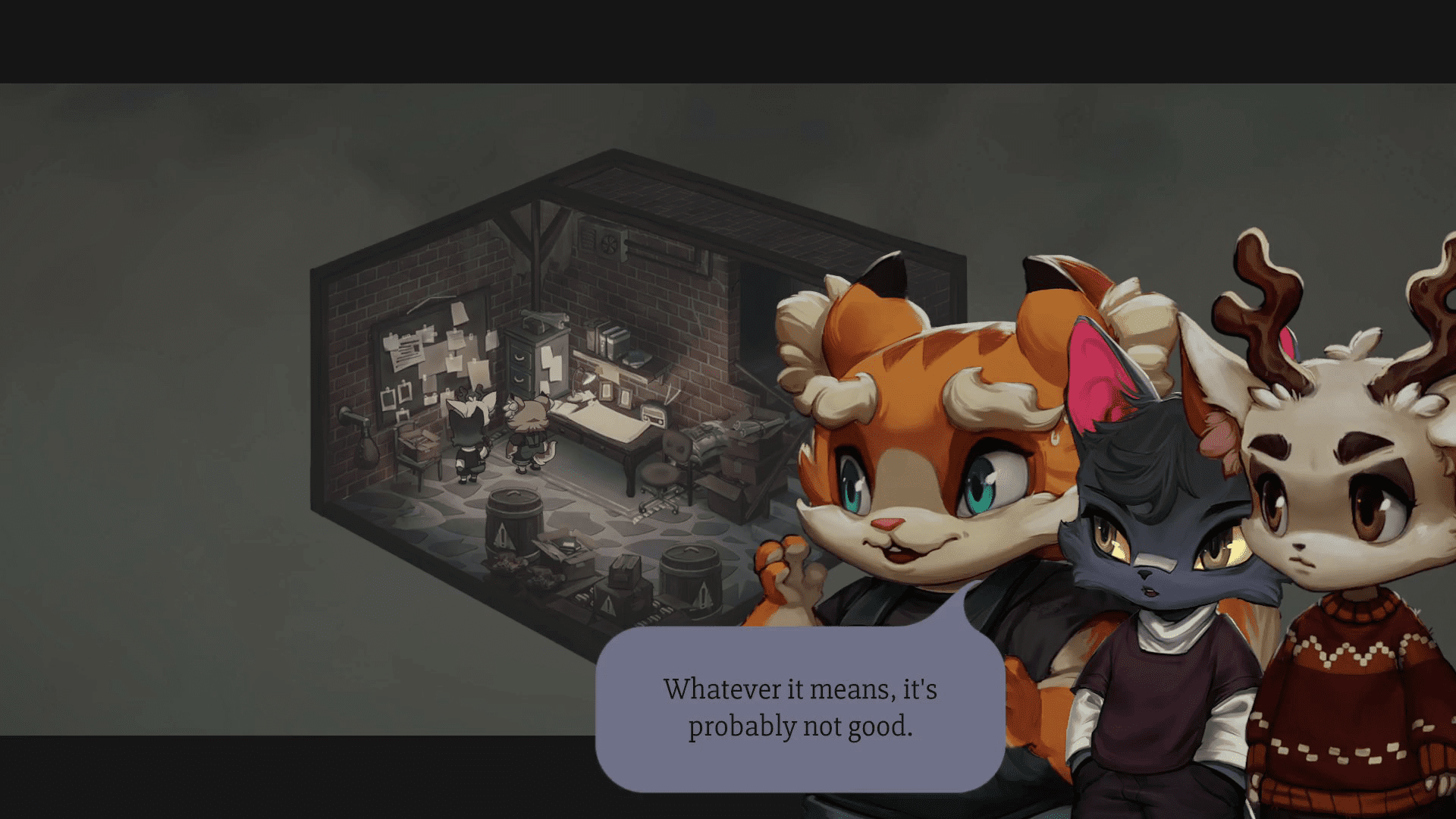 It's a solid premise, tried and tested but with a few unique spins on it. However the details of the plot aren't the function of this review. Plus, Beacon Pines is a mystery game. Giving away much more than that would spoil the point of the thing. Suffice it to say that there are missing family members, familial tensions, shady grown-ups, protective big sisters, and a mysterious (and murderous) conspiracy.
Presentation
First and foremost, this game is gorgeous. Everything is intricately drawn and designed, bursting with details and personality. From the locations…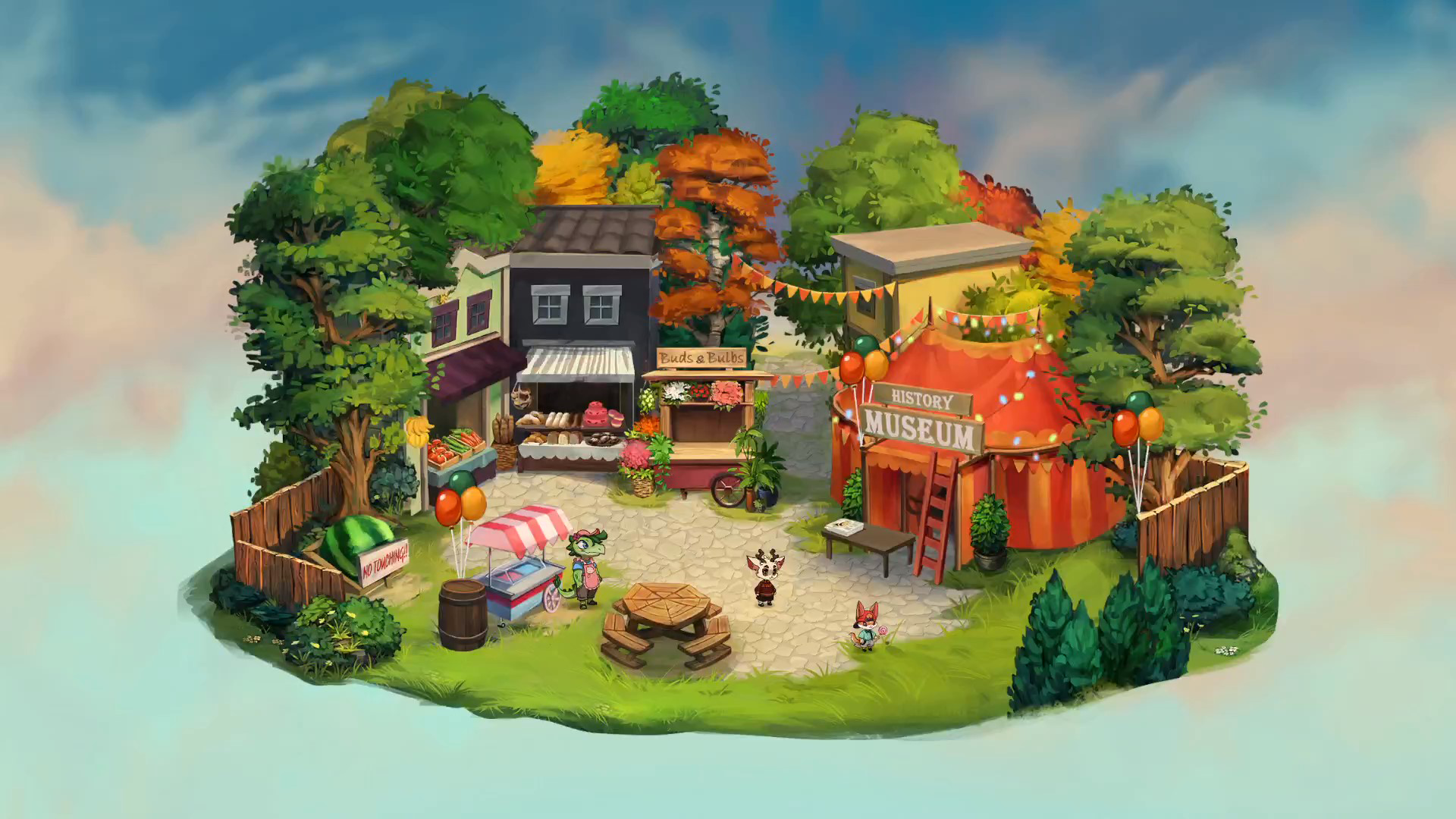 To the stills of characters reacting to things…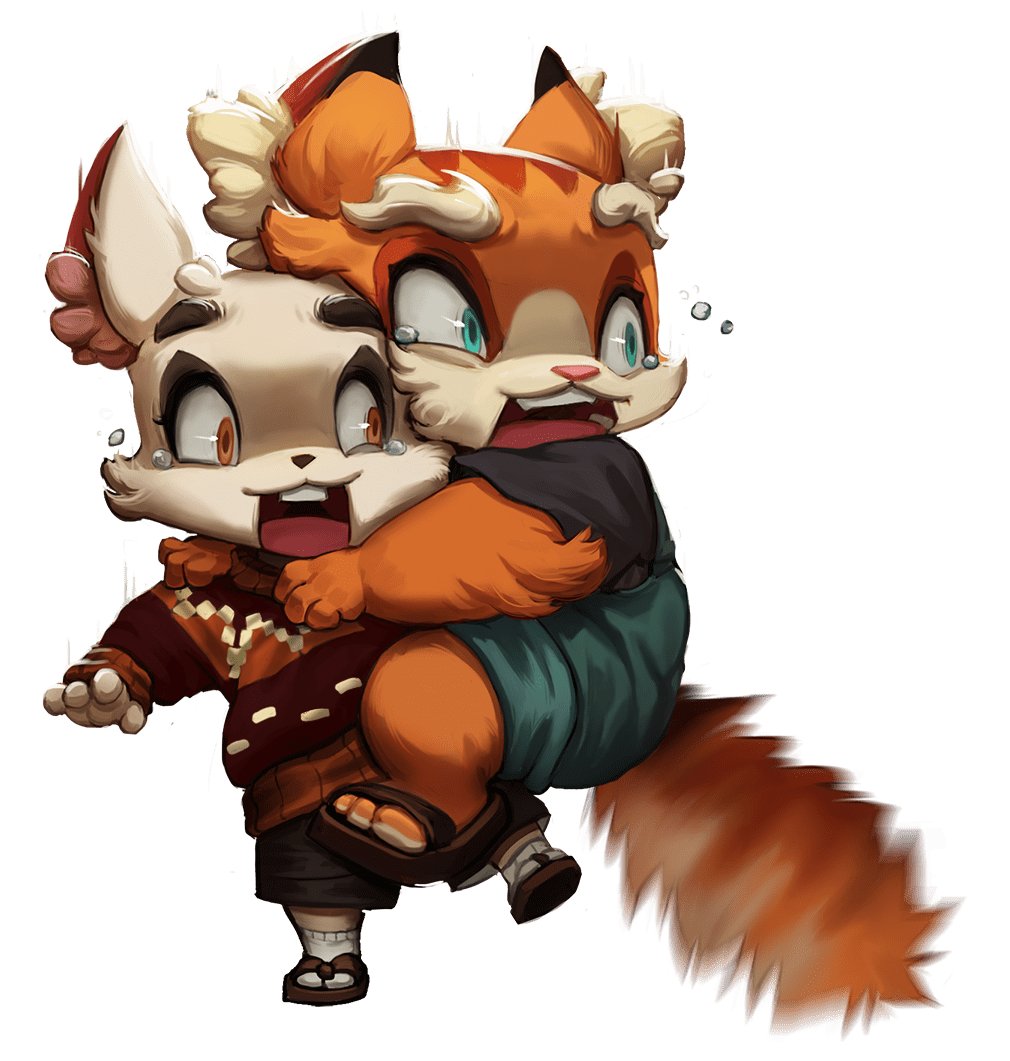 To even just the passive portraits of side characters…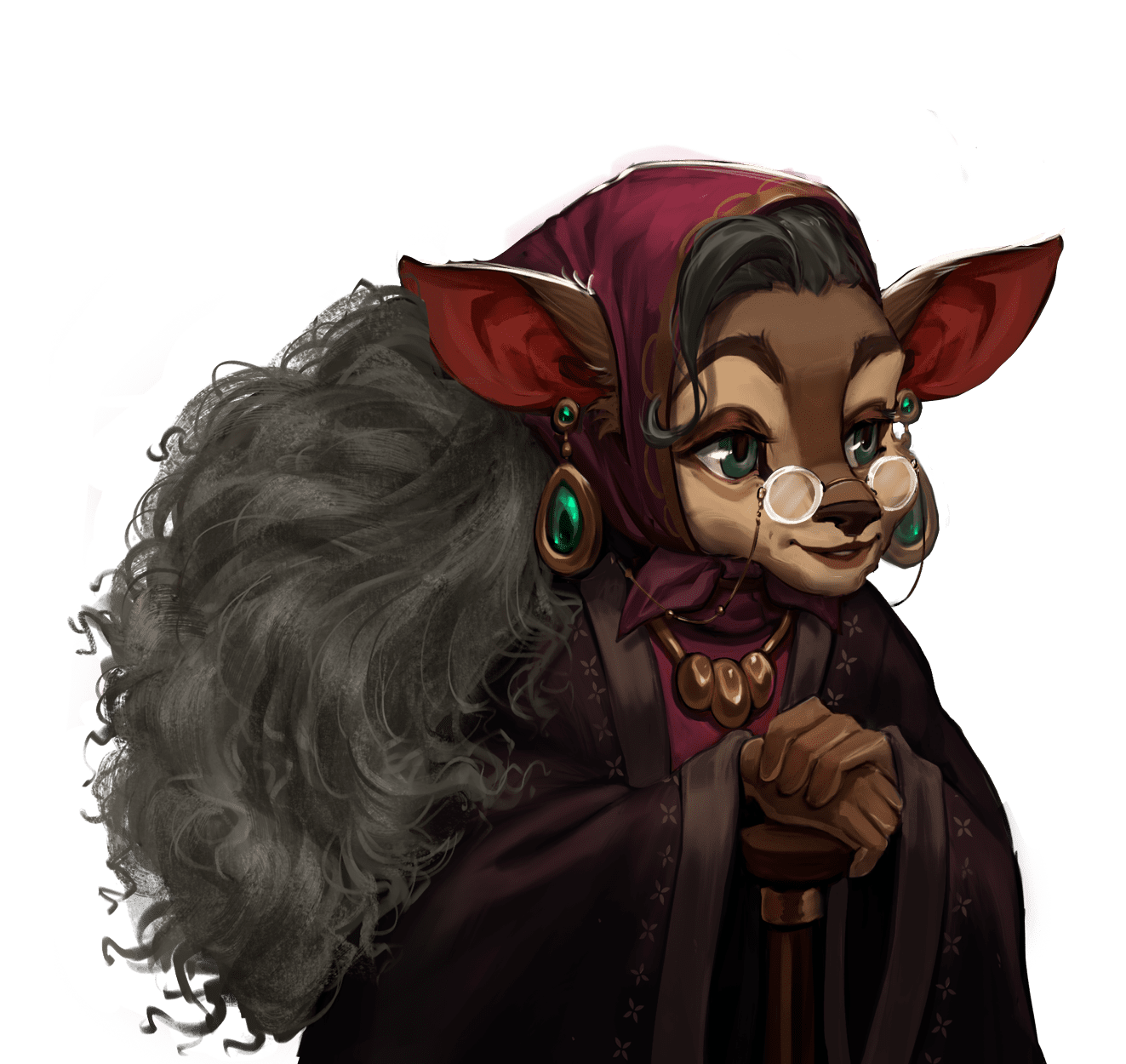 Every piece of art for Beacon Pines is excellent, conveying exactly what the game needs it to. This is important for any game of course, but especially for a game like Beacon Pines, which relies heavily on text and character portraits to get its story across and to keep the players invested.
In contrast, the music is…fine. It gets the job done, conveys the atmosphere successfully and is never a problem. At the same time however, I'd be lying if I said any of the tracks stood out to me, or even that I could hum a few bars. This is a bit disappointing, but at the same time in a game where most of the dialogue is written it makes sense that you wouldn't want the music to get distracting.
All that being said, the narrator gives a genuinely excellent performance, delivering her lines with the proper weight and emotional resonance, making each appearance from her a pleasant experience.
Gameplay
Beacon Pines creatively blends the point and click adventure game with the choose your own adventure game for a unique and interesting approach to both classics.
The game has the framing device of being a book, a magical, mysterious book which you the player are helping the narrator to complete. She's the author, but from time to time she'll hit roadblocks. You can help fix these by finding charms-words you can use to fill in the blanks, gained by interacting with characters and the environment.
As you can see below, occasionally the scene will zoom out to show the book this is all taking place in. And at these moments, you'll be able to pick from the charms you've acquired to determine what happens next. However, it's not all set in stone.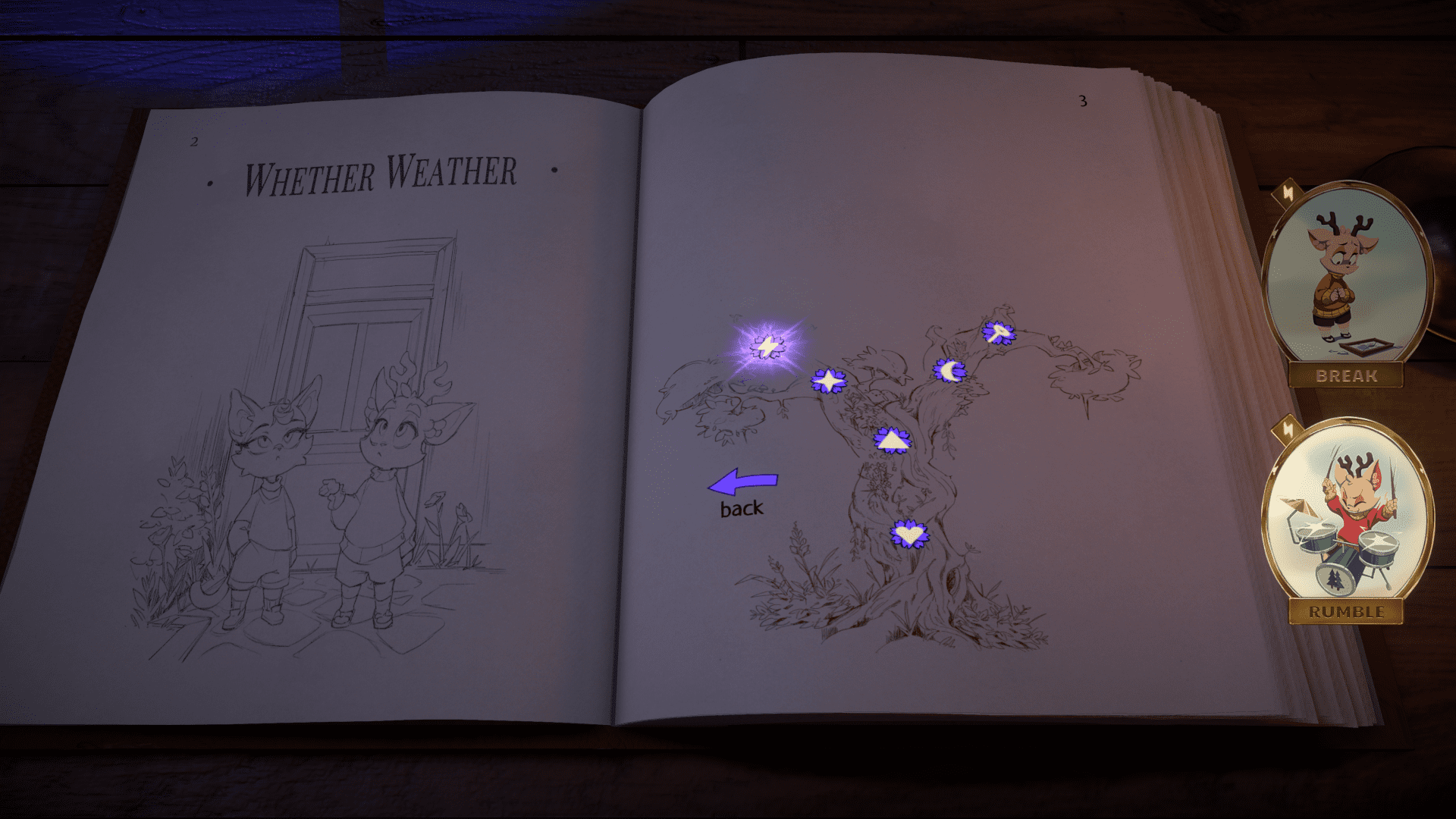 You'll always be gaining new charms, and new charms can be applied to old scenes. When you reach an ending on the story path you've taken (or at any time, really, though I wouldn't recommend it) you can access the tree and rewind to a previous choice. The game will tell if you have new charms that can apply to the old scenes, never fear.
Essentially, Beacon Pines takes the thing we all did as kids when using Choose Your Own Adventure books-putting our finger on the previous page so we can remake the choice if we needed to-and makes it into a mechanic. A deeply creative mechanic at that. No need to even go back to the main menu when you reach the end of a story path, just hit a button and choose where you want to restart from.
Beyond this, Beacon Pines functions like a usual adventure game. You wander around the world, looking for characters to talk to and objects to interact with in order to progress the game. It's just that here you're collecting words and concepts rather than inventory objects. The words and the book form the unique and central pillar to a game that is innovative, but comfortingly familiar at the same time.
Final Thoughts
I am blessed to once again be able to recommend a game wholeheartedly and without reservation. Beacon Pines is a fantastic, beautiful game, with wonderful writing and a deeply clever central mechanic. If you like point and click or choose your own adventure games, you owe it to yourself to give it a try. The same if you're a fan of Stranger Things or the media that inspired that particular juggernaut.
Seriously, if you can at all do so, give this game a try. You won't regret it. You can pick up a copy on Xbox, Steam, and Nintendo Switch tomorrow!
Beacon Pines
Summary
Beacon Pines is a fantastic game that draws from classic stories and gameplay to create something innovative but familiar. While not the most action packed, the game is gorgeous and the plot engaging.
Images and review copy courtesy of Hiding Spot Games
Have strong thoughts about this piece you need to share? Or maybe there's something else on your mind you're wanting to talk about with fellow Fandomentals? Head on over to our Community server to join in the conversation!