Sometimes I get a game that I pick up immediately and "get it," and sometimes there's games that take a few playthroughs to understand. And then there's Abstract Academy, a puzzler of a game from that came from a collaboration between Flatout Games, Crafty Games, and Quillsilver. Even now, having played it and gotten to think about it for a while…I can tell there's more here that I haven't unlocked. Secrets and strategies I'm not aware of. Is that good or bad? We'll get to that in a bit. But first, let's look at the insides.
What's In The Box?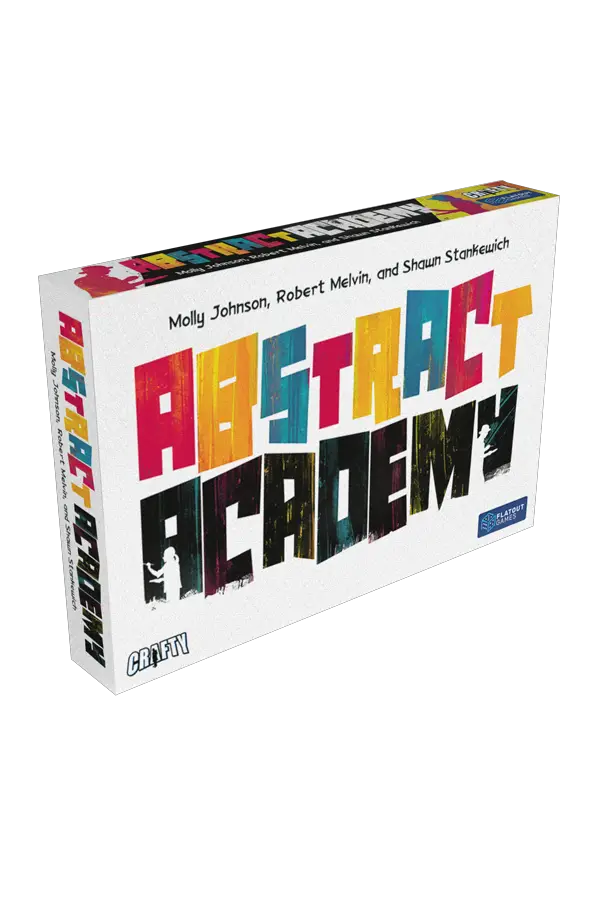 54 Canvas cards
7 Professor cards
12 Inspiration cards
15 Assignment cards
1 Teacher's Pet card
4 reference cards
It's a game about art, so of course it's going to look nice! But the main conceit of the game is that the players are art students, so there's a grungy, collegiate feel to everything. The brush strokes on the main cards are a bit rough, there's splotches on the "assignment" notebooks. The different styles of art represented within the game all get little shoutouts too so you can kind of see what it is without them having to spell it out (the puns help too). Everything fits into a little tuckbox and for 10 bucks, this is a lot of stuff packed into a little box.
How's It Play?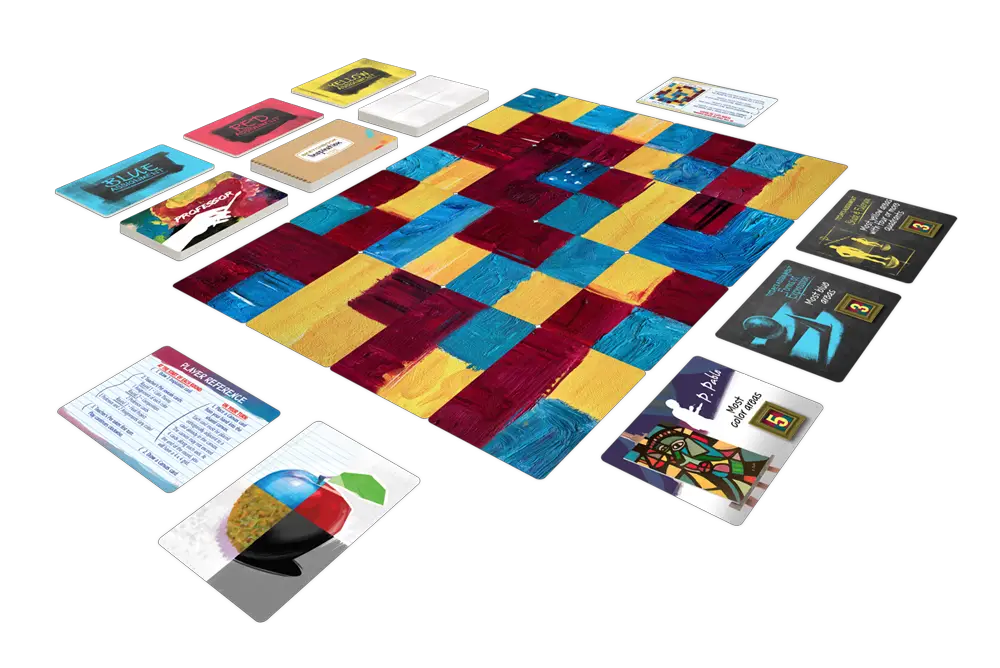 Abstract Academy is a game that's entirely reliant on spatial placement and, ultimately, important choices. Players are all artists working to impress their professor, but due to budget cuts they're forced to share a canvas (the play area). The basic gameplay is simple: place a canvas card next to another one that's already been placed in the orientation of the first card laid out. You'll eventually be filling either a 4×4 or 5×5 grid, depending on number of players, with the boundaries movable at first until locked in by the choices of the players. Each Canvas card is divided into quadrants, with each quadrant painted in one of the primary colors. These colors will be how you figure out scoring later on.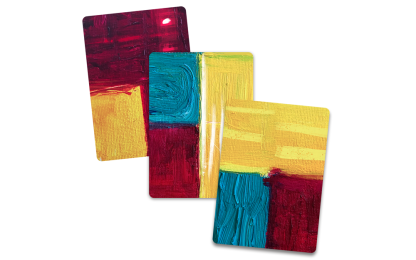 The game starts as a simple placement game until you start filling things out to the edges, where the "scoring" zones are. It's a little confusing figuring out where you're supposed to place things at first since the booklet is a little unclear as to how it works until you get to the edges. There, you have your scoring and "home" zones to place into as you work to enact your inspiration, fulfill an assignment, or impress a professor. In each round, a new constraint is added and it starts a little differently so new players can get into the swing of things slowly. At the end of each round, points are scored based on the aforementioned cards (the assignments are handed out based on how things go down) and the canvas is reset. The player with the highest score at the end wins.
The Verdict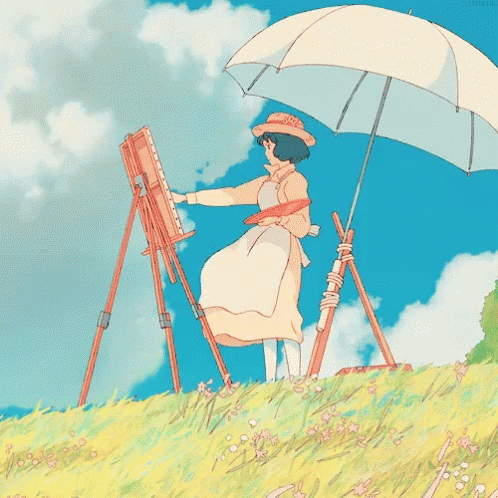 This is quite the odd little game. It definitely falls under the type of puzzle game that's fascinating from a design standpoint but not the easiest sell on the table. The fun, creative theme is sort of betrayed by the tightly crafted mechanics baked into things. You have to kind of muddle through at the beginning while you learn, just placing things down and seeing how it shakes out. For a few of the games I played, we just kind of accidentally ended up scoring how the cards fell down. We couldn't really strategize because all of the specific rules made it hard to understand.
I'm also not the biggest fan of the game's handling of multiple setups. That two OR four (not two to four) requirement is usually a worrying thing for me. It definitely seems like this was built for two players and then had a four player setting tacked onto it. It reads more like an afterthought, and is much more awkward to understand the layout for than the 2 player version. You can have a lot of fun with it, but with a game this small I think they could very easily have just stuck with two and been done with it.
If you're interested in small games, things you can quickly grab or bring in large amounts without huge luggage, it's a good addition to the genre. Like most games of its kind, it tries to pack a lot of strategy and thinking into a little package, and for a pretty good price too. It's going to make your brain hurt and really test your color theory, but I'd keep an eye out for Abstract Academy.
Abstract Academy
Summary
Like any great piece of modern art, Abstract Academy isn't going to be for everyone. But for those who want an innovative and unique challenge that WON'T set their wallet back, it's a great option.
You can grab Abstract Academy at the Crafty Games store or your FLGS, where it'll run you about $9.95.
Images via Crafty Games
Have strong thoughts about this piece you need to share? Or maybe there's something else on your mind you're wanting to talk about with fellow Fandomentals? Head on over to our Community server to join in the conversation!