Hey folks, it's me, Dan. The writer of the piece. Please don't assume anything up there is my opinion, or the opinion of anyone at the Fandomentals. I just wanted to emulate the head space of someone who spends their time whining about children's cartoons or comic book TV. It was not fun. If you agree with any arguments here…please go outside. Call your mom. Take a shower.
—
It's difficult to be a straight white man in the world today. Half the men are gay, all the women are lesbians, and despite how low the white male representation in Congress has gotten (only 65%!) people still refuse to believe that white men are oppressed. And the SJWs continue to spread their lies with a reboot of She-Ra and an all new adaptation of Batwoman. Not only are these new shows doubling down on pandering to silly things like women or lesbians, they are also actively contributing to why I can't get laid.
1. New She-Ra Isn't As Hot As The Naked Barbarians Above My Bed, Which Are Very Cool

God, look how ugly she is. No low cut neckline, undefined thighs, no makeup. The new She-Ra is everything I hate about the SJW agenda. They want to take proud, sexy females and make them boys. If only she still looked like the tastefully nude girls in my Frazetta and Vallejo prints: buff, busty, and wrapped around a strong man's legs. But because the SJWs have poisoned women my age, like my ex-girlfriend Lauren, they see these works of art as "exploitative" and "pornographic." If only they didn't fear their own bodies, they'd understand why I keep these posters up so I may "appreciate" them whenever I want.
2. Batwoman Is A Lesbian Like The Ones Who Keep Rejecting Me

The constant deluge of LGBT pandering has come to a head at The CW. It seems like every hot girl on the CW is a lesbian now, just like the ones I meet when I go out. Putting yet another "lesbian" on screen is just going to embolden all those women to keep lying to me when I try to buy them a drink. It doesn't even teach them to be fun lesbians, the kind that have three ways with their best friend and boyfriend. That happens all the time, Lauren, you're just a prude.
3. Noelle Stevenson, a 4/10 At Best, Is Spiting Me Like My Ex, Lauren

There's only one possible explanation for why showrunner Noelle Stevenson would want to send her unsexy message to children: spite. Just like when my ex-girlfriend, Lauren, started hanging out with her work friends instead of coming home to watch Ben Shapiro videos with me, Noelle is hell bent on inflicting her vengeance on the world for seemingly slighting her. There's nothing wrong with cartoons being sexy, Noelle, and there's nothing wrong with missing date night for a DoTa tournament.
4. Batwoman Isn't Hot Like The Lesbians In My Videos You Found, Lauren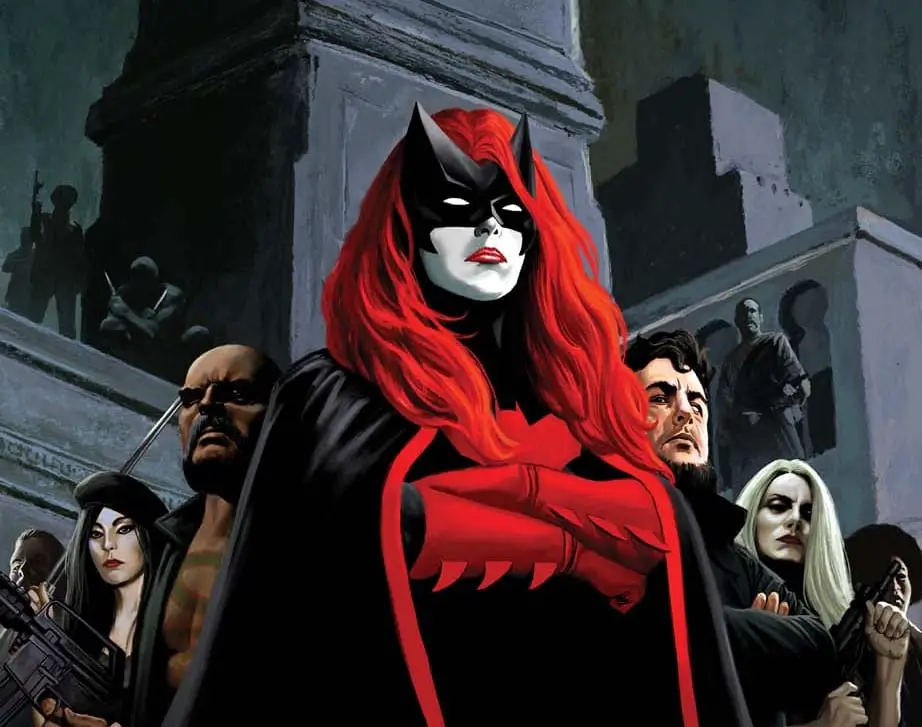 Like any virile male, I have an appreciation for Sapphic love. It's really the most delicate and sensual of the pornographic arts. And yes, I happen to have cultivated quite the collection of films featuring such delicate lady loving. It's perfectly natural, Lauren. But Batwoman lacks the style and grace of your Mia Malkovas or Riley Reids. She has short, mannish hair (when not wearing that gross wig), unfeminine short fingernails, and she's way too buff to be attractive.
5. Bow Gave Women Like Lauren Impossible Expectations For Male Beauty

This is a problem I've had with She-Ra since I'd occasionally see it when my sister had the TV and I went to play with my He-Man figures. Men like Bow taught all the women my age that men had to be in shape, well groomed, and in a color coordinated outfit to be attractive. Despite all the inner beauty that some men have, the women they try to date cannot look past their preconceived biases. So yeah, maybe I don't go to the gym as much as Bow probably does, but Bow doesn't have over 6,000 Reddit karma, Lauren.
6. Glimmer Tells Girls It's Ok To Be Fat And Ugly Like My Ex, Lauren

Glimmer used to be so hot. But now look what they've done to her. She's lost all shape and become just another fat SJW icon like Rose Tico. Plus, she's going to be be a role model for the girls watching this. They'll grow up assuming that it's somehow ok to have weird colored hair, to not take pride in their appearance, to dress like a frump. Women need to take care of themselves like Lauren did when we first met. She was so beautiful.
7. Lauren, If You're Reading This, Please Call Me. I'm So Alone

I've been living out of boxes in Jack's apartment since you kicked me out. I miss our bed and kitchen. I even miss your cats. Lauren please, I need to get back with you. I'm so empty. I keep calling and you don't answer. I'll stop watching children's cartoons all the time, I'll get a job, I'll stay off Reddit. Please take me back.
---
Images via DC, Filmation, and Dreamworks Animation