KindaTV's newest scripted series, CLAIREvoyant just finished its first season and if you haven't seen it yet, you are denying yourself a wonderful, quirky comedy. It's the classic story of two twenty-somethings just figuring themselves out. They are also on the verge of eviction and need a rapid injection of funds to keep a roof over their heads. Their get rich quick scheme? Pretend to be internet psychics and charge by the minute. The twist? One of them might actually be psychic. That is only the beginning of the fun.
If you're familiar with any of KindaTV's other series, Carmilla, All for One and Inhuman Condition to name a few, then you know the channel built on innovative and diverse content. Did you enjoy the supernatural elements of Inhuman Condition? Or All For One's heart-warming and funny coming of age story? Or do you love the Carmilla series which has both those things? Or do you enjoy series with LGBT+ characters? If your answer to any of these questions was yes, then you'll find something in CLAIREvoyant for you.
Here are some of the reasons you need CLAIREvoyant in your life:
Natasha Negovanlis and Annie Briggs are in it!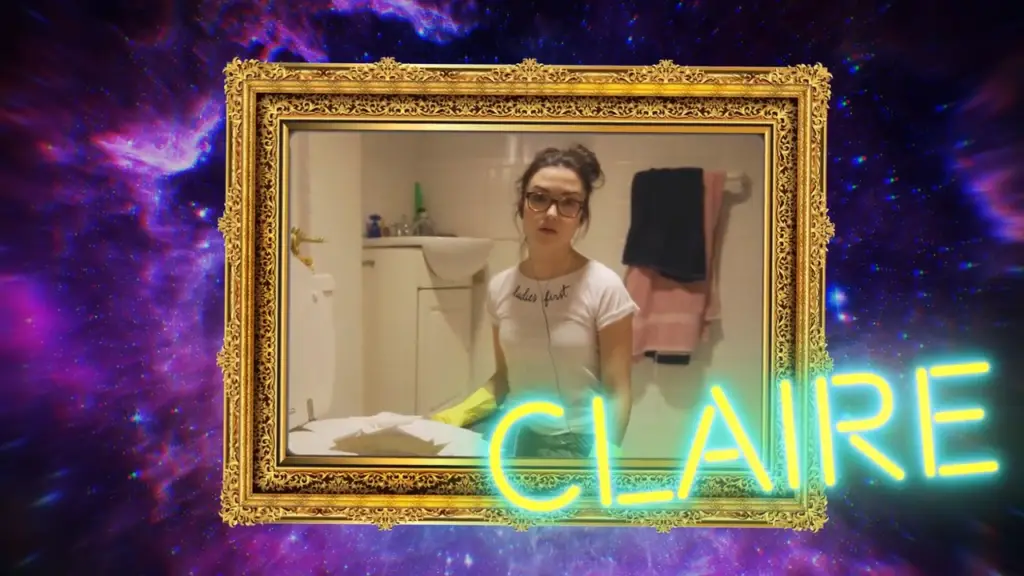 They play zany, loveable roommates who couldn't be more different and yet are each other's platonic soulmates. Briggs is the free-spirited, adventurous Ruby who comes up with the eccentric schemes to solve their problems. She's also the one who usually causes their problems. Negovanlis plays, Claire, the reserved, shy and sensible one.
You may know them as the stars of Carmilla, where they play the brooding lesbian vampire, Carmilla and the high-strung mom of the group, Perry. (If you haven't seen Carmilla, that's two amazing web series that aren't in your life. What are you doing?)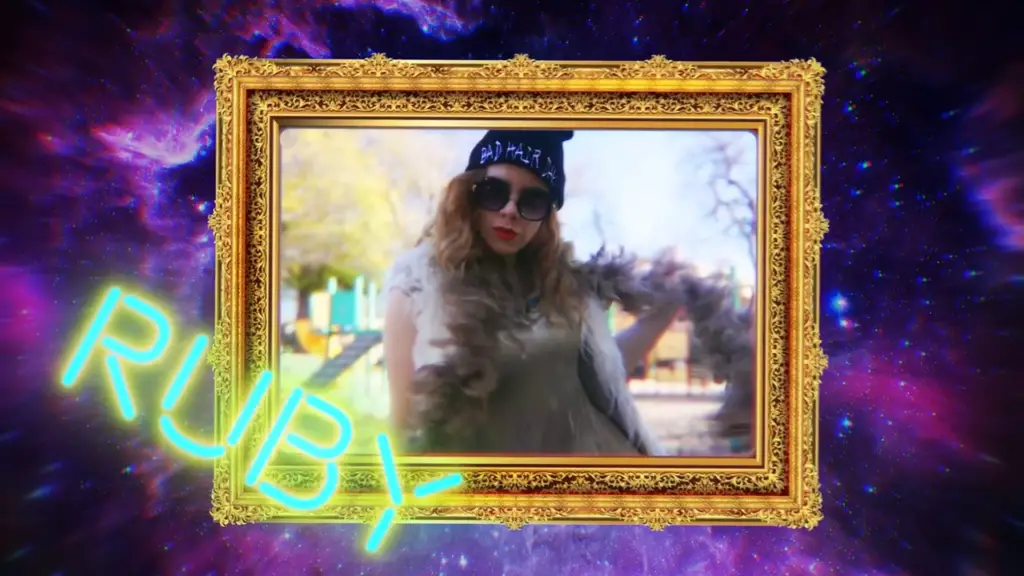 What you may not know is how funny they can be. Sure, Carmilla and Perry, had many humorous moments, that was only a taste of the scope Negovanlis' and Briggs' comedic chops.
Negovanlis has discussed in the past how as an actress she was told she could either be 'pretty'  or  'funny'. But CLAIREvoyant feels like their answer to this, where their characters can be both. They made their leading ladies funny, charming and packed with heart.
Oh, and did I mention this series is the brainchild of Negovanlis and Briggs? Not only do they star in the show, they created, wrote and co-produced the series. Is there anything they can't do?
It's Queer Content produced by Queer Creators.
This is something that could define every series that appears on KindaTV. Negovanlis has always been open about her sexuality and that authenticity comes through in the work. In moments both big and small. Like when Claire nervously practising what she's going to say on a date while she's cutting her nails as she gets ready. It's a moment that's delightful and funny because it's so genuine and relatable.
It's always wonderful to see LGBT+ characters who are written by LGBT+ individuals. Negovanlis portrays Claire with a level of authenticity that would be difficult if not near impossible for someone who doesn't have her experiences.
Also, the other queer character, Nico, is a woman of colour.
It will have you laughing from beginning to end.
Sure, there's drama and romance but CLAIREvoyant is first and foremost a comedy. It's brash, goofy and delightfully campy, pushing the limits without going over the top. Negovanlis and Briggs aren't afraid to ham it up and let themselves look crazy or silly.
Ruby is eccentric and vibrant. She'll have you laughing with her sharp wit and her vivacious dancing. Her partner, Xavier speaks exclusively French, but you don't need to know the language to understand he's just as quirky as Ruby.
Claire is funny because she's ridiculously awkward. At some point, you've probably felt as awkward as she is. Claire is that lesbian who every queer woman will be able to associate with on some level. It's almost painful how relatable she is. She forgets half the English language around her crush and tries to deny her feelings even when it's obvious Nico is flirting back.
Also, be sure to watch with captions on. There are hidden asides that are just as funny as the jokes in the show. But be warned, there is one moment of gross-out humour, so you may want to skip that part if it's not your thing.
Without spoilers here's a quote that, if it doesn't pique your interest enough to watch, nothing will:
 "So cool! I was going to become a mindless drone because of a cheese pie."
All fourteen episodes are currently out on YouTube. With each episode averaging around four minutes, you can binge it in just over an hour. So, what are you waiting for?
---
Images courtesy of KindaTV/Shaftesbury Films.