Is anyone else surprised that we are just now seeing this kind of detail about Wanda Maximoff's life? We have certainly heard enough about her past, but I never thought about how little we knew until this episode of WandaVision. While we knew Wanda and Pietro were orphaned after a Stark bomb that killed their parents, they joined what turned out to be HYDRA in the aftermath, and that ensuing Mind Stone experimentation "gave" Wanda her powers, we never saw or heard any details about any of this.
In the wonderfully meta fashion WandaVision seems to poke fun at with each new episode, Agatha Harkness followed up her villain reveal last week by searching for these details herself. The resulting episode was the longest yet and the first to entirely abandon the sitcom structure of Wanda's fake Westview. It also gave us answers to long-asked questions we have asked not just about Westview, but Wanda herself.
"Previously On" was packed from start to finish. Thankfully, WandaVision was a good enough show to structure all this content around a single compelling subject; Wanda's grief and her many attempts to deal with it.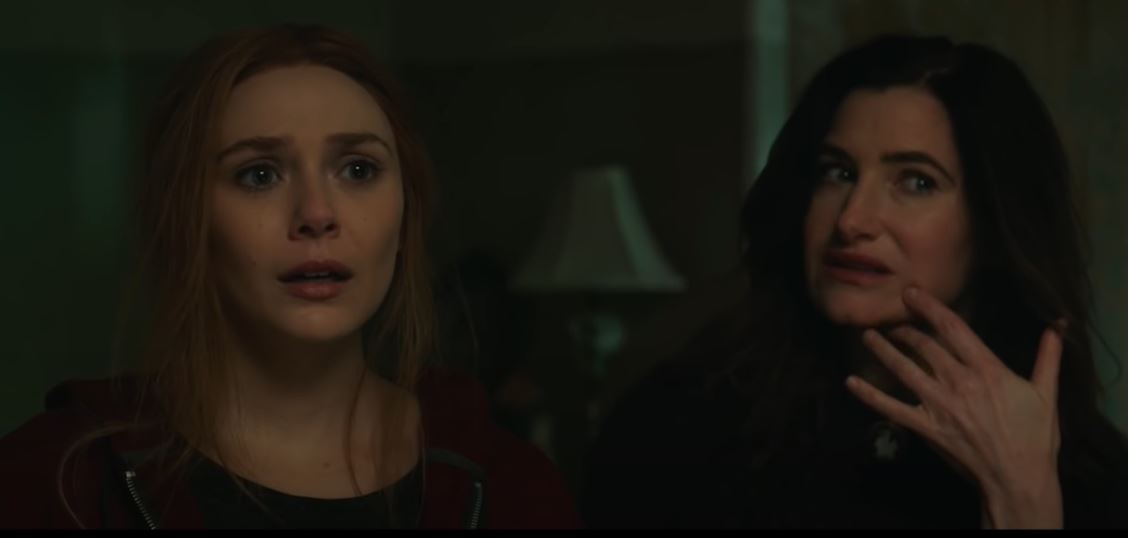 This episode basically spent its entire runtime telling us Wanda's lifelong journey from happy Sokovian girl watching Dick Van Dyke to hopelessly grieving adult in a fantasy world of her creation. The in-universe WandaVision show was contextualized and used to juxtapose Wanda's increasing solitude with each new loss. Each new generation of sitcoms was an escape for a person who experienced nothing but loss. Long before Vision came along, she was already struggling to maintain herself.
The juxtaposition of seeing everyone welcoming their loved ones back from the Snap while Wanda finds out that Vision will never come back really cemented the sense of loss she suffered her entire life. As much as it hurt, I love how this episode used subtle background noise to surround Wanda with everything she would never get back. It was just on TVs for us to see while she tuned it out entirely. What did it matter to her? She gets nothing back.
Wanda has always been a tragic character on paper. If you purely look at the plot points involved, she was likely the most tragic character in the entire MCU. The problem was how much of this was on paper. Some may disagree, but Age of Ultron did a poor job really making you feel Wanda and Pietro's history of loss. We were told more than shown. The Russos did their best to make up for it in Civil War, but Wanda still existed more as a background piece to the larger story.
Infinity War is really the only movie that genuinely delivered emotionally for Wanda. Having her shatter the Mind Stone and kill Vision, only to see Thanos undo it and kill him again in front of her, was one of the best and most emotionally effective scenes in the movie. In general, Wanda and Vision were both at their best in IW. Which, if I am honest, was still not good enough. They were just improved from the spotty track record in Age of Ultron and Civil War. They still existed mostly as narrative objects playing second fiddle to the more popular characters.
I am certainly not suggesting that Wanda and Vision should have received more screentime and character development than the core Avengers, but Wanda especially was done something of a disservice if you also consider the questionable changes to her origin.
WandaVision is the first MCU project to do these characters justice, and that includes "Previously On" using the opportunity to both retroactively improve what we already knew about Wanda and retcon other plot points to be better. Actually seeing the bombing which killed her parents made me care a hell of a lot more than being told about the incident ever did. Even a single scene showing her emotional reaction to her losses did more to contextualize just how much pain she felt than any of the MCU movies have.
The important retcon involved her powers, as Agatha deduces that she must have had witch powers before the Mind Stone experiments and the mid-credits scene confirmed it was Wanda's powers that stopped the Stark bomb from exploding. There is no way Marvel had this intention from the start of her character, but that's okay. Retconning Wanda and Pietro to have latent powers that the Mind Stone enhanced and brought to light can hopefully bring their origin closer to their comic origin.
The highlight scenes, of course, were her conversation with Vision and visit to SWORD to retrieve his body. Vision's quote of, "What is grief if not love persevering," could be WandaVision's tagline. It is a perfect description of why Wanda did what she did. The scene at SWORD headquarters was horrifyingly effect in the way Vision had been taken apart. Seeing him that way was really the final push to make Wanda lose control.
It was fitting for Agatha's forced journey through Wanda's memories in search of WandaVision answers to also contextualize things about Wanda's past that I did not think to keep asking about. Along the way, Wanda finally received the kind of characterization that I expect long-time fans have begged for.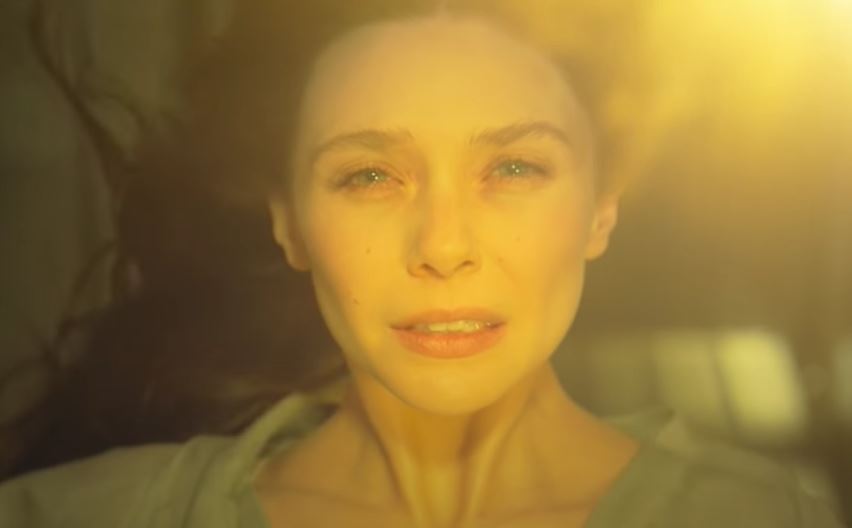 She also revealed a level of power beyond anything we have seen in the MCU so far. Yes, Westview was Wanda all along. Starting with the literal creation of the house she lives in, Wanda took control of the town in the aftermath of leaving SWORD and finding a plot of land Vision left to her. Her Vision is not the body that Thanos killed, but one created purely from her magic. If you recall, SWORD was tracking this Vision through his vibranium. That means Wanda created an entirely new Vision using nothing but her magic.
Through Agatha we also get further context for this power, as Agatha's interest comes from trying to understand how Wanda so easily displays the kind of power a centuries-old witch like Agatha can only use to transform flies to birds or maintain illusions for miles around.
As for Agatha herself, while my prediction last week about her stealing Wanda's powers was not quite accurate, I love what WandaVision did by instead revealing her as a magical bystander drawn to Wanda's magic and curious about her methods. Besides serving as an excuse to dive through Wanda's memories, this also set Agatha up for a more complex role moving forward.
She is still a villain, clearly. The episode ends with her strangling Wanda's children, after all. However, she also seems to view Wanda as a more dangerous conduit for chaos magic. With SWORD set to unleash White Vision onto Westview, Agatha may find herself unexpectedly on Wanda's side, which could lead her to her comic role as Wanda's magical instructor.
She certainly seemed scared enough of Wanda's power.
Besides, the larger villain of the show now seems to be Hayward, who lied about Wanda stealing Vision and used lingering Wanda magic in the undetonated Stark bomb to revive him as White Vision. This is clearly the biggest threat remaining to Wanda and the one I expect the majority of the final episode to deal with. For whatever reason, Hayward seemed to expect Wanda was capable of bringing Vision to life, and him letting her see Vision's dismantled body was clearly meant to goad her into trying.
However he came to know that Wanda's magic can activate Vision, he did know and ended up using the Stark bomb to do so.
If this means a final episode that falls back on the typical MCU fight formula as Wanda and company deal with Vision and SWORD, I won't mind. WandaVision reinforced and put an exclamation point on the type of story it wanted to tell by focusing so much of this penultimate episode on Wanda and her grief.
In the end, that is what WandaVision always was; a story of one woman's grief from a lifetime of loss. Back when this season began, I worried about a scenario where Wanda's grief would make her the sole villain responsible for everything happening in Westview, and how it may fall back on the problematic elements of those kinds of stories of "mad" women. I cannot say they completely avoided it, because I lack the lens to properly identify many problematic tropes or suggestions that may exist. Maybe WandaVision could have done something differently and I simply fail to recognize that something was done wrong at all.
I do not see any such mistakes at the moment. WandaVision avoided this mistake by never losing sight of sympathy for Wanda. This was finally the story that took the barebones of Wanda's character and finally delivered on her potential. Both the potential and the commitment to it were reinforced in this penultimate episode.
The final episode would have to majorly mess up for WandaVision to not rank at or near the top of the stories the MCU has told so far. I have nothing but optimism.
Images Courtesy of Marvel Studios
Have strong thoughts about this piece you need to share? Or maybe there's something else on your mind you're wanting to talk about with fellow Fandomentals? Head on over to our Community server to join in the conversation!