Controversy erupted over the weekend when Luke Crane, Kickstarter's Vice President of Community as well as the designer behind RPGs like The Burning Wheel, launched "The Perfect RPG," a collection of zines from an all-star cast of indie ttrpg designers. It's a practice that's been popular on Kickstarter for a while, as big names can help draw eyeballs and funds to projects. It raised nearly twice its $6,000 goal when it was abruptly cancelled by its creator, with less than a day having gone by. Before it had ended, it had already achieved infamy on Twitter thanks to the inclusion of one designer whose name seemed to be almost strategically placed at the bottom of the list: Adam Koebel.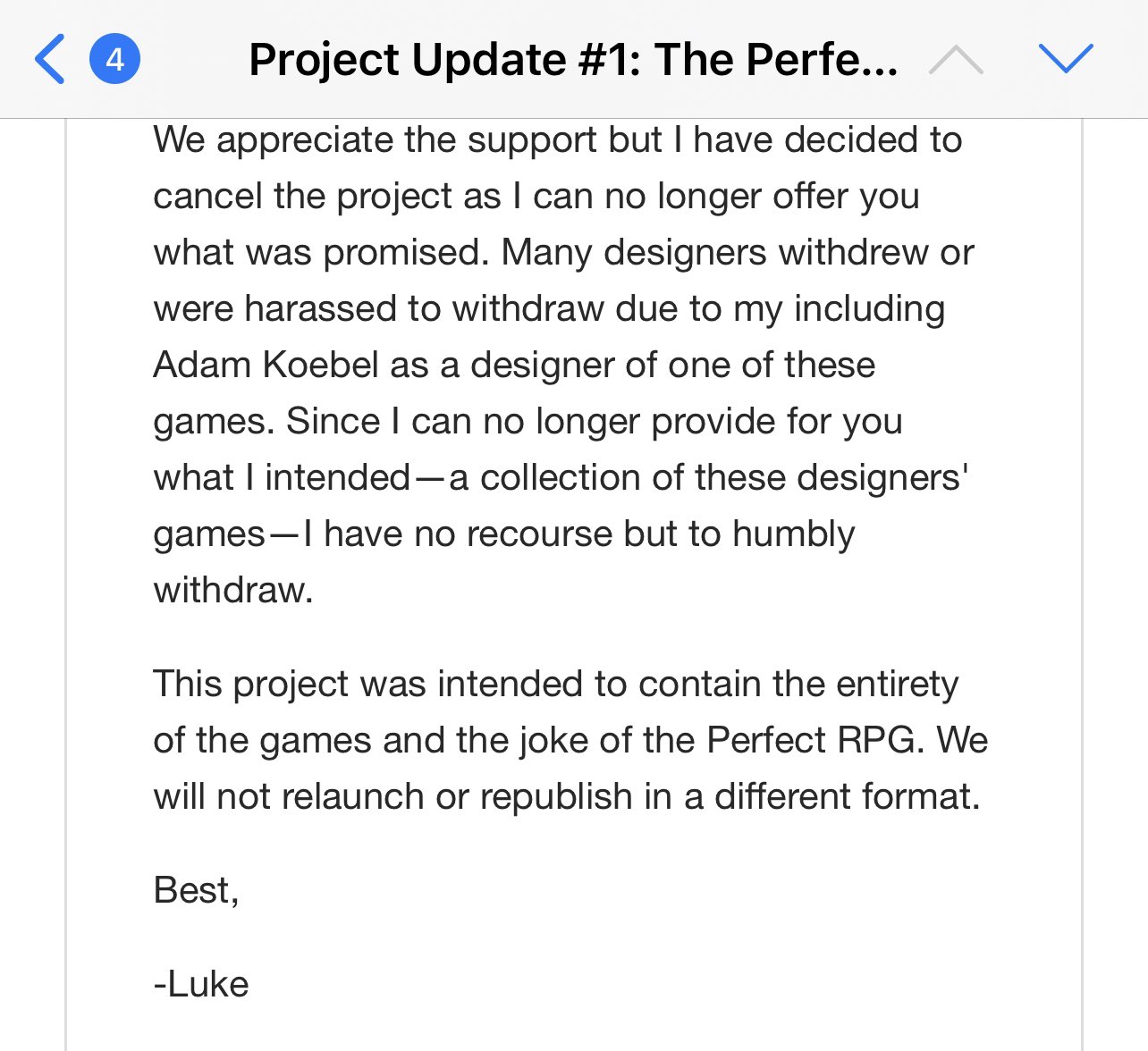 Koebel, best known for the creation of Dungeon World and his prominent status as a streamer, has been almost entirely out of the tabletop scene for almost a year ever since an infamous Far Verona stream that lead to all of his cast members quitting and the eventual cancellation of the show. In that stream, Koebel as GM tried to get Elspeth Eastman to act out a sexual assault scene in-game, one that neither she nor any of the other players had been told about beforehand. Koebel then tried to play the discomfort shown by Eastman and the others off as a joke. The subsequent controversy, and his apology(perceived as lacking by multiple people in the hobby), eventually led to Koebel stepping away from the hobby and quitting streaming altogether. His contribution to "The Perfect RPG" was going to be his first since he left the Dune: Imperium project last July.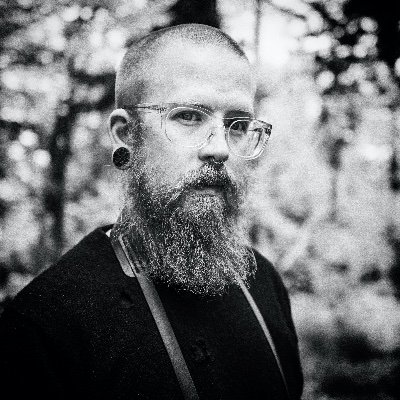 Luke Crane has been a big name in the indie tabletop scene for years thanks to The Burning Wheel and other indie projects like Mouse Guard. He joined Kickstarter as their Head of Games in 2015, where he helped get Zinequest (the annual Zine event that "The Perfect Game" was a part of) started before being promoted to a VP of Community in May of this year. His presence on the project lead some to question if there was a conflict of interest, but that was overshadowed by Koebel's inclusion on the project (with whom he has had a long friendship). In the wake of the Kickstarter's cancellation, there have also been allegations that Crane has covered for abusers in the past.
Some of the other contributors to the project, who were not informed of who else was involved, have spoken up after its cancellation. Some also contradicted Crane's claim that "harassment" led to the shut down. Sean Nittner, D. Vincent Baker, Meguey Baker, and J. Walton also all pulled out before the end of the campaign.
As with the earlier controversy with Zak Sabbath, questions about the indie hobby started to swirl; as did ones about Crane's influence at Kickstarter and his goals with "The Perfect RPG".
The Fandomentals has reached out to both Luke Crane and Kickstarter for comment, but have had no response. There has also been no statement from Crane, and he and several of the contributors have made no statements on the project's cancellation.
Since this is a developing story, we will continue to update this article as new details come to light.
Images via respective owners
Have strong thoughts about this piece you need to share? Or maybe there's something else on your mind you're wanting to talk about with fellow Fandomentals? Head on over to our Community server to join in the conversation!