Creating a memorable game is the challenge all game designers face. But what if you tried to make a memorable game ABOUT memory? Wouldn't that be something? Well, thanks to the folks at Floodgate Games (Bosk, Holi) we might have just the thing. Dealing in childhood memories and the connections between them, Vivid Memories is a new addition to Floodgate's line of lighter, accessible strategy games aimed at families or more casual fans. But is it really a game worth remembering, or something that should be forgotten?
What's In The Box?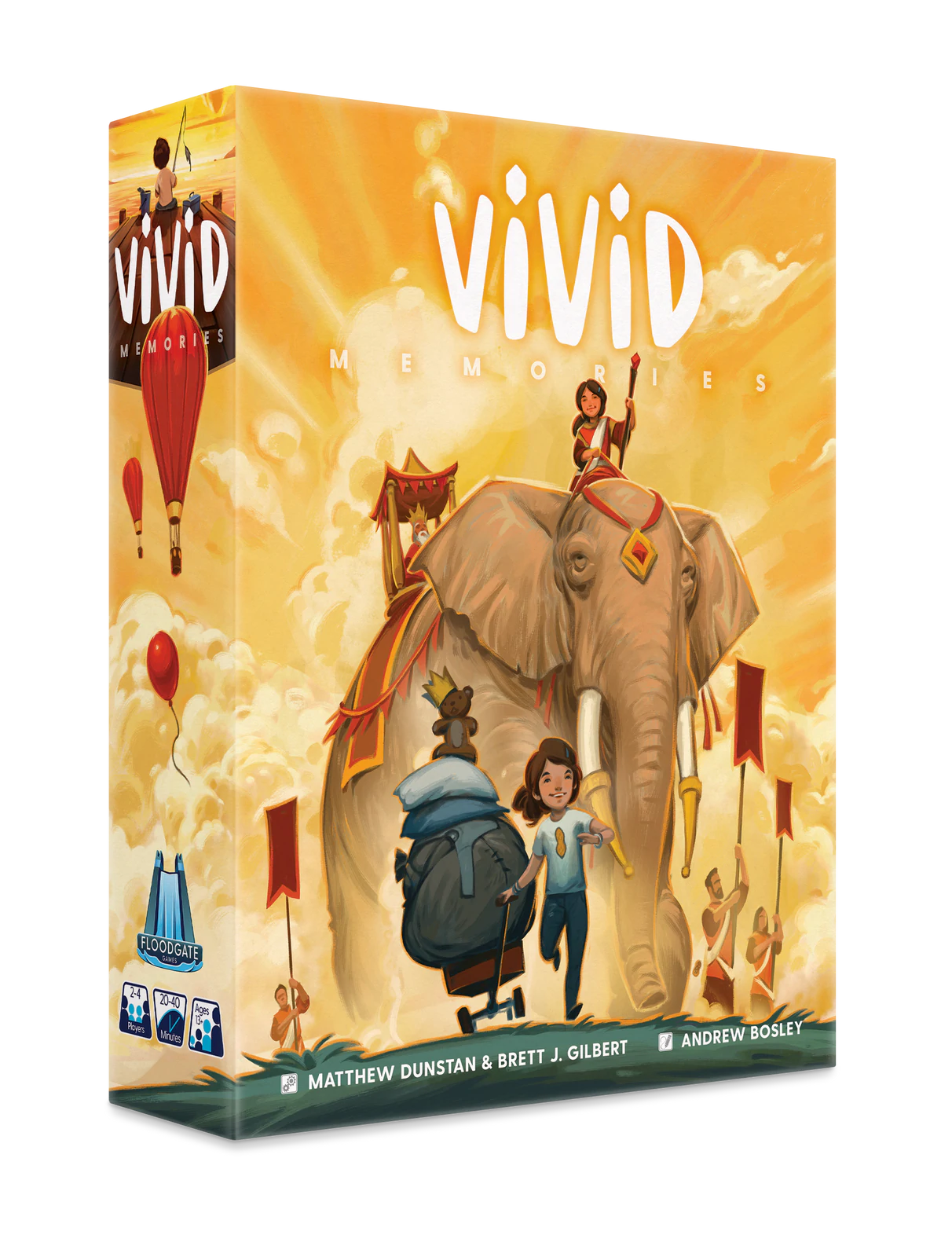 Vivid Memories
MSRP: $49.95
2-4 Players
Designer: Matthew Dunstan, Brett J. Gilbert
Artist: Andrew Bosley
125 Fragment Tokens
4 Player Boards 
20 Moment Tiles
5 Aspiration Tiles
4 Helper Cards
Start Player Marker (3D Deluxe)
16 Scoring Markers 
Score & Round Track
Round Marker 
Drawstring Token Bag (Embroidered Deluxe)
Deluxe only Stitched Playmat
When you're getting a game from the people behind Sagrada and Bosk, you know it's going to be easy on the eyes. This is an incredibly colorful production, willing to lean into bright and poppy colors which mix and swirl together in the way you might expect in a dream. The film of nostalgia and fog of memory is rendered in the different moments you collect. The brain shaped playerboards are naturally the main focus, hefty cardboard things which hold your fragments securely. Floodgate might be coming out with some of the most interesting boards for a big company, doing a great job at using it as part of the game instead of just a backdrop with guidelines. Also a billy bonus, the game is built to be accessible to colorblind players. Always want to make sure and mention that.
How's It Play?
Vivid Memories is all about, well, memory. Specifically the weaving together of fragments of your childhood in order to reconstruct your core memories and, hopefully, reach your lifelong aspiration. I suppose it's kind of like Eternal Sunshine Of The Spotless Mind but in reverse. The core of the game is drafting those little plastic jewels, gaining moment tiles, and placing them on or around your player board.
Everyone takes a turn claiming one, two, or three fragments (though they must be two of a kind or all different colors), and a moment tile is claimed by whoever clears it. These moments have an ability on them that allows you to gain, move, or change fragments. Connecting the right combo of fragments to a moment also a big part of scoring.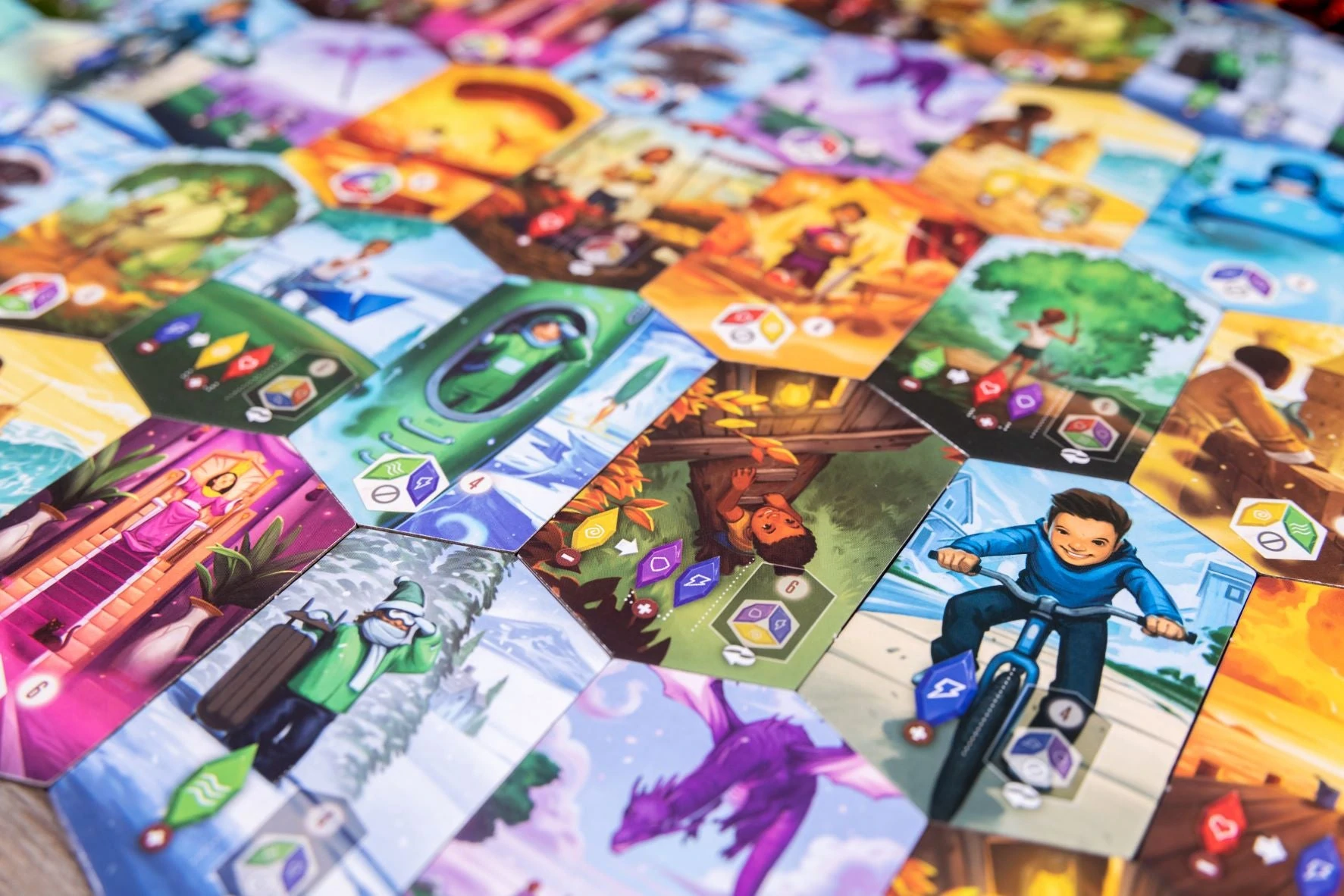 Placing the right combination of fragments is essential to forming threads, the continuous lines of memory that go from one side of the brain to the other. You get more points for creating longer threads. Each scored thread gives you part of a cherished memory, which when completed are worth quite a few points as well. There's plenty of little ways to rewire your threads and change things around, and all in all its a very calming process. The winner is the one with the highest score, but you'll probably end up too busy with your puzzling to notice too much.
The Verdict?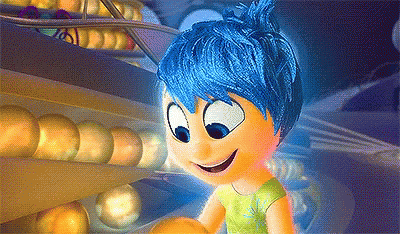 Vivid Memories sits right in that sweet spot between accessibility and depth that Floodgate has become so adept at. Thematically and artistically it's a beautiful game and one that will draw even more casual players in, as will the fairly simple gameplay and hands-on mechanics. It sort of reminds me of the tessalation toys from elementary school. But it also has a lot of strategy going on as you try to maximize the amount of points you get, try to deny your opponents fragments, and work towards your aspirations. I even wonder if the game could be a useful teaching tool for kids to learn about memories, or for psychologists working with clients having memory issues. If you want something lighter to add to your game night reputation, one that can lead to some surprisingly deep conversations, maybe give Vivid Memories a shot.
Vivid Memories
Summary
Vivid Memories is a game looking to recreate the most complex and misunderstood part of being human. It has a wonderful heart to it, backed up by beautiful art by Andrew Bosley and broad appeal on the table. It's a game that people will remember for a long, long time.
You can grab a copy of Vivid Memories from your FLGS, the Floodgate Games shop, or Amazon!
Images via Floodgate Games
Have strong thoughts about this piece you need to share? Or maybe there's something else on your mind you're wanting to talk about with fellow Fandomentals? Head on over to our Community server to join in the conversation!