So let's all come together and acknowledge that March Madness isn't just for basketball and that the end of the month has had television news come out at an astounding rate. Good? Great. To that end, we've helpfully listed some announcements that you might have missed.
Premieres
Westworld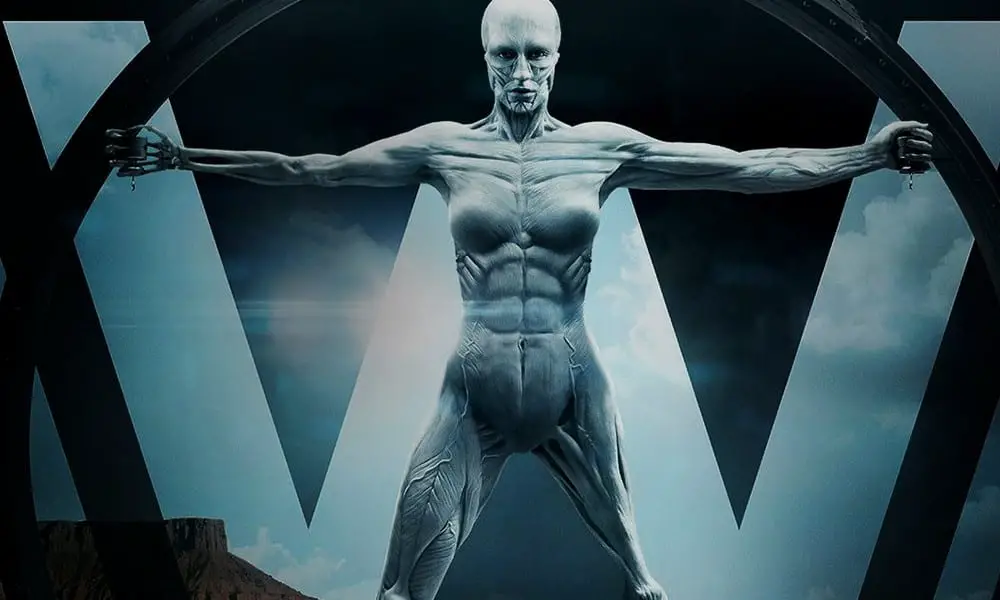 For those of you who can wait for a dark and gritty western sci-fi show, Westworld finally returns next month! Everyone's favorite replicant series premieres on April 22, and you can bet there will be more surprises in store. We covered the last season here on the Fandomentals if you want to refresh yourself, and don't forget to check out Kylie's thoughts on Westworld and grimdark.
Many fan-favorite characters are slated to return, and the hype train has fully left the promotional station. No, seriously, go google the show, you can't take a step in any direction without running into a think piece or a "five things Westworld needs to answer for season two!". I'm not going to do that to you here, we're just the friendly newspersons dropping return dates like it's our job, oh wait, it is.
Into the Badlands
The season three trailer dropped over the weekend at WonderCon, and if you missed it, you can view it directly at the beginning of the article. As the fourth highest ranked show on cable television last year, AMC not only renewed the martial arts sci-fi for a third season, it expanded its episode order.  So what do we have to look forward to? Well, if you watch carefully you'll see that Tommen Lannister has left his kingly confines of Westeros to take a level up in badass. Dean-Charles Chapman plays Castor, and in the photo below is joined by fellow new cast members Babou Ceesay (Guerilla) and Ella-Rae Smith (Clique).
Season three also sees the addition of Lewis Tan (should have been Iron Fist) and the return of the Nathaniel Moon character played by Sherman Augustus. The biggest news, however, is that Lorraine Toussaint (Orange is the New Black) joins season three.  Look, I will stan for that woman with my dying breath. There are just some actors you follow and consume everything they do because of who they are, and Toussaint is that person for me, end of story.
For Tildessa (Tilda x Odessa) shippers, fear not (at least for now) as both characters are confirmed to be back for at least part of season three.  If you're still sad about Veil's death, well, we can't bring her back, but here's a tip. Keep your eye on the CW, as Madeleine Mantock was recently cast as the eldest sister in their Charmed reboot. If that goes to series, you'll at least get to watch Mantock on the regular again!
Interestingly, AMC has decided to premiere this show against Westworld, as it also drops on April 22. Happy decision making! (Pssst, the choice is the Lorraine Toussaint show…)
Renewals
Queer Eye
So it's not exactly genre fiction, but if you're wanting a feel-good show to binge and help restore your faith in humanity, Queer Eye is perfect weekend viewing. This week, we got the good news that not only have the new Fab Five been renewed for a second season, but that we might see the second season before the end of the year is out! Fingers crossed we get a quick update on how the guys are doing from season one.
One Day at a Time
That mini explosion you heard earlier this week was likely from the news that Netflix renewed One Day at a Time (OdaaT) for a third season. A favorite among Fandomentals, we've been anxiously awaiting news for a season three ever since the second season dropped in February. Sure it's only been about a month to wait, but that's a long time when it comes to a favorite show! If you want another feel-good show to binge, ODaaT is also a great option, just also be prepared to do a lot of crying. Have the tissues ready for this one, it's a rollercoaster!
---
Images courtesy of Netflix, AMC, and HBO