Memories are funny; they come and go based on something as simple as a smell or a sound. Tzie Ma is an actor I have seen in films almost all my life. Whether it's Robocop 2, Rush Hour, or Arrival, he is an actor whose face litters my memories.
Alan Yang's Tigertail explores the Asian immigrant experience through the lens of memory. The writer and director, Yang, has reportedly used his own father and the stories he has told. It is the basis for the movie, a largely fictionalized account of a young man's journey from Taiwan to America.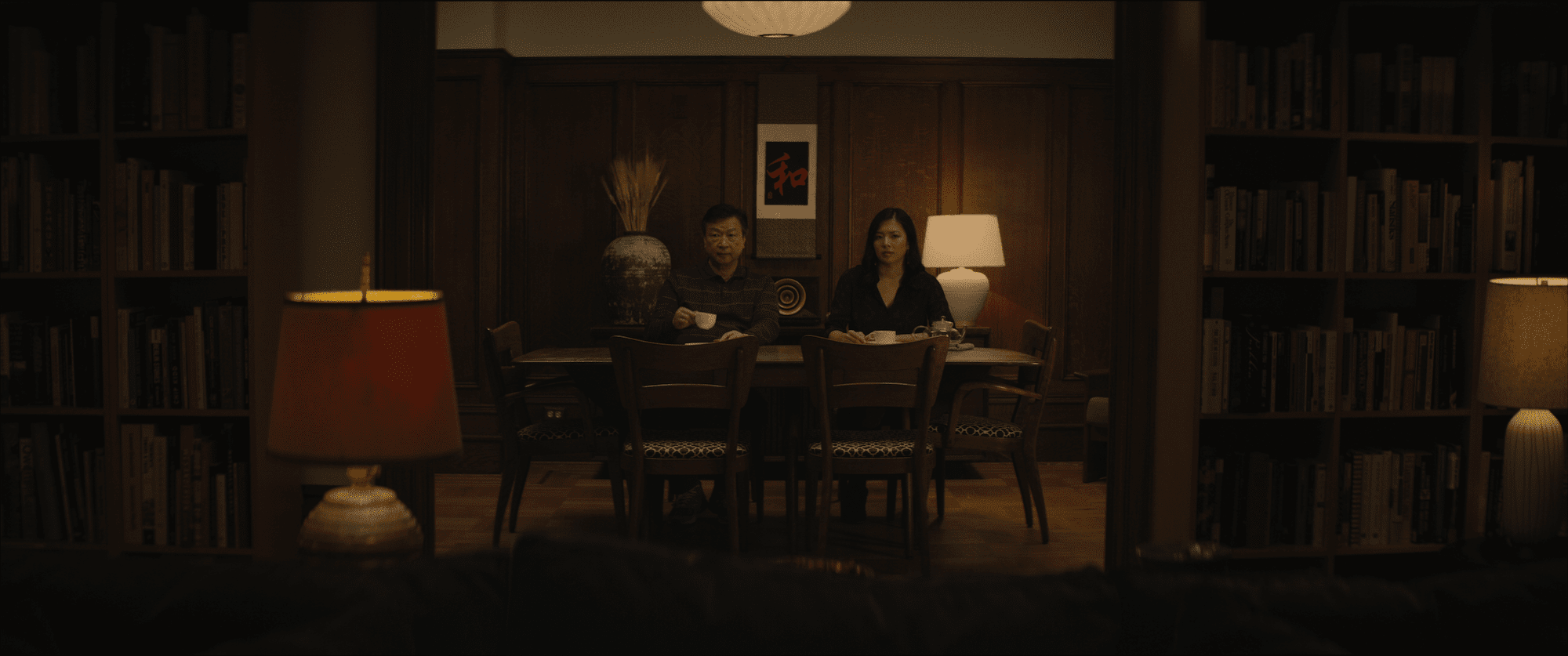 But more importantly, it becomes clear early on that this is less your typical film about the immigrant experience and more about Yang trying to understand his father. The title Tigertail is, we discover, the name of the Taiwanese town where young Pin-Jui (Hong Chi-Lee) and his mother Minghua (Yang Kuei-mei) lived. Much of what we learn about Pin-Jui's past comes from Pin-Jui (Ma) himself in the voiceover.
At first, I presumed it was purely a narrative device. But as Tigertail drew on, I wondered if he was telling someone this story and, if so, who it was. Soon it became apparent who Pin-Jui was talking to, and I began to get choked up. The way Yang allows the story of Tigertail to unfurl enables the emotion to build until I found myself crying.
It is a story about how the young Pin-Jui, played by Lee, grew into Ma's older Pin-Jui. How the once playful, warm, dashing romantic, and puckish young man grew into a taciturn, cold, reserved, and seemingly hard-hearted older man. In many ways, Pin-Jui is the stereotypical Asian father, hard, blunt, and strict, but Yang peels away the stereotype to reveal how and why he became what he is.
But Tigertail is also a story about how generations shape each other without realizing it. The movie lovingly shows how Yang's Minghua and his grandmother affect the young Pin-Jui and how the older Pin-Jui affects his American-born daughter Angela (Christine Ko). Yang weaves the narrative of the older Pin-Jui with Angela's, showcasing the strikingly similar feelings of loneliness and sadness they share. The difference is that Angela can express them but cannot understand why her father has so much trouble comforting her.
We know it's because of the sacrifices he has made, sacrifices he has made to his horror in vain. Regret and heartbreak pulsate around the edges of Tigertail. We see these played out in the woman he left behind, Yuan (Yo-Hsing Fang), and the daughter of his boss, who agrees to marry to get to America, Zhenzhen (Kunjue Li). Pin-Jui agrees to marry Zhenzhen because he wants a better life for his mother, but he's so busy pursuing his dream for her that he neglects to realize it is just that-his dream for her.
After a few years in America, he sends for his mother, but she has no desire to move to a new country where she doesn't know the language and away from the home she has known all her life. But she is happy for Pin-Jui.
Tigertail goes about unfolding with an aching empathy and tenderness. Yang and his cameraperson Nigel Bluck use the camera to imbue the film with a tenderhearted ruefulness. 
Bluck's lens captures a sublime beauty in the stillness; moments such as when the young Yuan and Pin-Jui sing "Sitting on the Dock of the Bay" by Otis Redding one night by the river after making love soar with a kind of beautiful sadness that comes from a memory of a moment lost in the sands of time. Yang and Bluck draw time to a standstill, often showing us the characters sitting still or standing, forcing us to sit with their sadness.
Embroiled in it all is Tzi Ma, who gives a stirring and reserved performance as the older Pin-Jui. Bluck's camera can't help but linger on the old man's face as we can see his mind traveling through the years, beckoning for them to return while also realizing with apprehension that his daughter has turned out more like him than he realized.
Ma has said in interviews he based his performance on his older brother, who emigrated from Hong Kong to America. In China, he was an architect, but in America, he was a cook in the family restaurant. "He got very quiet. I remember him in Hong Kong. So, he was really a different person. He went partying. The most distinct thing I remember, he brought home party favors from a New Year's Eve party. I remember the noisemakers and the hats. And then, once when got to America, everybody worked. We were too busy."
An observation that Yang also makes. He and his editor Daniel Haworth gives us a montage of the young Pin-Jui closing and opening the convenience store where he works. The cuts from each scene grow sharper and more abrupt to show how the passage of time is like the boring of wood, wearing him down from the youthful, carefree man he once was. Pin-Jui buys a keyboard for himself and Zhenzhen, only to come home one night and see it covered in plastic with books piled atop it—a reminder of yet another goal in his life that has been brushed aside in favor of working.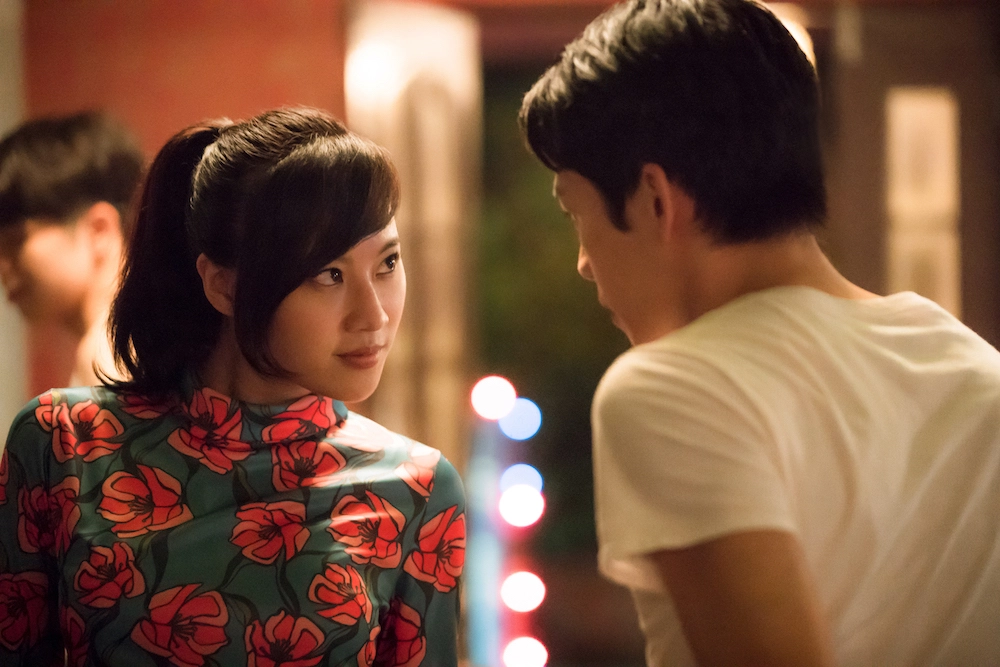 Hong, as young Pin-Jui, has the charisma of a young Jame Dean. An attribute the director Yang had said of his father when he was younger. However, his ambition and vivaciousness have vanished from Ma's Pin-Jui. Washed away and replaced by bitter regret.
Yuan, the woman Pin-Jui left behind in Taiwan, is a perfect match for the young heartbreaker. She comes from money and loves him despite their class difference. Hong and Yo-Hsing's screentime crackles with an all-over alive intensity, relishing each other's touch and closeness. But on the other hand, Pin-Jui and his wife, Zhenzhen, feel like they are two roommates lost together in a foreign country. Moreover, their relationship is strained and distant as they grow increasingly apart as the years drift by. 
The price of the American Dream is not just happiness but the loss of connection. The memory of one's homeland that you can revisit but never return to. Unfortunately, Pin-Jui's daughter Angela also pays the cost of pursuing the dream. Her isolation and disconnect come from how she feels nothing she does is enough; the love she craves forever is just out of reach as she puts work before herself and her loved ones. Her husband has recently left her because she works too much. Yang and Bluck deftly present the yawning rift that has grown between Pin-Jui and Angie in the simple staging of the characters. They are in many ways an ocean apart, yet are one and the same. Both feel lonely and adrift unaware that they are each other's liferaft.
However, it's here where Tigertail stumbles slightly. Not in that relationship between Ko's Angie and Ma's Pin-Jui, which is moving and delicately realized, with Ko and Ma effortlessly portraying a father and daughter searching for each other in the darkness of their own lives. But in the way, Tigertail seems uninterested in either Zhenzhen once she is older or in Pin-Jui's other son.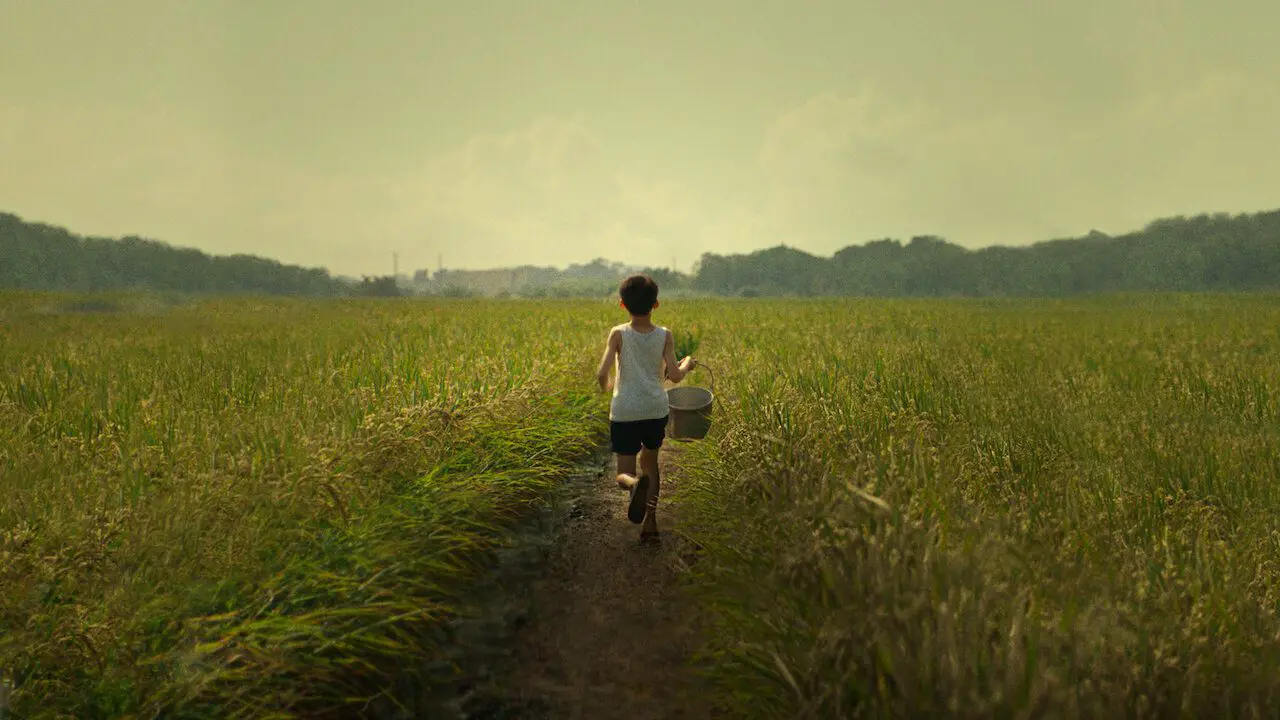 It does not subtract from the moving portrait of one man's life so much as it renders it incomplete. But, then again, what portrait of a person's life could be complete? We know Pin-Jui and Zhenzhen (Fiona Fu) divorced, Yang allows us to see the night she left him and tells him why, but we see little of her after. Nor are we given anything besides the occasional glimpse that Pin-Jui has a son. 
Nevertheless, Tigertail is a confident directorial debut and a graceful probe into how our lives and memories shape us and those around us. But more than that, Tigertail seeks to speak to a specific Asian Diaspora experience. Yang likely cast Tzi Ma as his father because he has played so many Asian fathers over his lifetime that I'm sure he feels some paternal connection. 
Yang imbues the film with quiet scrutiny as he strives to understand the sacrifices and the road traveled. Yet, like the people and emotions contained within, Tigertail feels fragile, as emotional outbursts may shatter the entire thing. Thankfully, Yang is careful and never breaks the mood and, instead, with the final frame, leaves a moving and impactful look at a man's life.
Images courtesy of Netflix
Have strong thoughts about this piece you need to share? Or maybe there's something else on your mind you're wanting to talk about with fellow Fandomentals? Head on over to our Community server to join in the conversation!