Last week the Big 4 announced their fall schedules with 22 new series which I recapped including a discussion on how the shows tackled big topics like COVID. Today, The CW finished out the group with a simple press-conference revealing their schedule after announcing series orders and passes on Monday.
More than any network, The CW likes to say that they schedule year-round. Though, it's less thoughtful Tetris and more "what'll stick to the wall?" Due to that approach, I oscillated between expecting the network to order all their pilots or a selection from the group, and was simultaneously right about my predictions (WB would lead the pack) and completely off (which ones)!
The huge news that AT&T and Discovery would be spinning off their assets into one new company with the AT&T and WarnerMedia merger a failure means the long-term life of some shows is very much up in the air. However, for now it seems that HBO Max will continue to pick up new series for streaming and until Netflix cuts loose, pre 2018 shows are safe. No official news yet for the new series but with Paramount+ still struggling…
Of three independent pilots, only Our Ladies of Brooklyn (CBS) about millennial nuns wasn't IP and did not receive a series order. The others were adaptations of previous properties (Powerpuff and Naomi) and three shows got backdoor pilots for spin-offs (Tom Swift, All American: Homecoming, and Painkiller). A seventh series, the 4400 reboot was actually ordered straight to series in March and films this June in Chicago.
The CW Passes and Orders
Shockingly, The CW did not order Powerpuff (WB) which was an expected shoe-in, however rumors (leaked snippets) show that the script wasn't…very good. Or as CW Chairman and CEO Mark Pedowitz said, it was very "campy."
Tonally, it might have felt a little too campy. It didn't feel as rooted in reality as it might have.

Mark Pedowitz
Clearly interest in the show and those involved made it important enough to WB to try again with a retooled pilot shooting sometime in the future. Does it actually air? I'm not sure, though I think if they're going to spend the money to keep the cast locked in and film, that they at least try a ten episode season unless the second pilot stinks.
Also passed over were Painkiller from Black Lightning (WB) which is no surprise leaving Tom Swift from Nancy Drew (CBS) still "in contention". The CW is contractually obligated to stay pretty even on orders from their studios (CBS and WB) so I bet Tom Swift gets picked up for mid-season after filming an official pilot (if it does). Even so when renewal time comes around, the CBS shows fare poorly and next year's schedule is 13 WB, 6 CBS.
The network also ordered some unscripted shows like Legends of the Hidden TEmple and Killer Camp.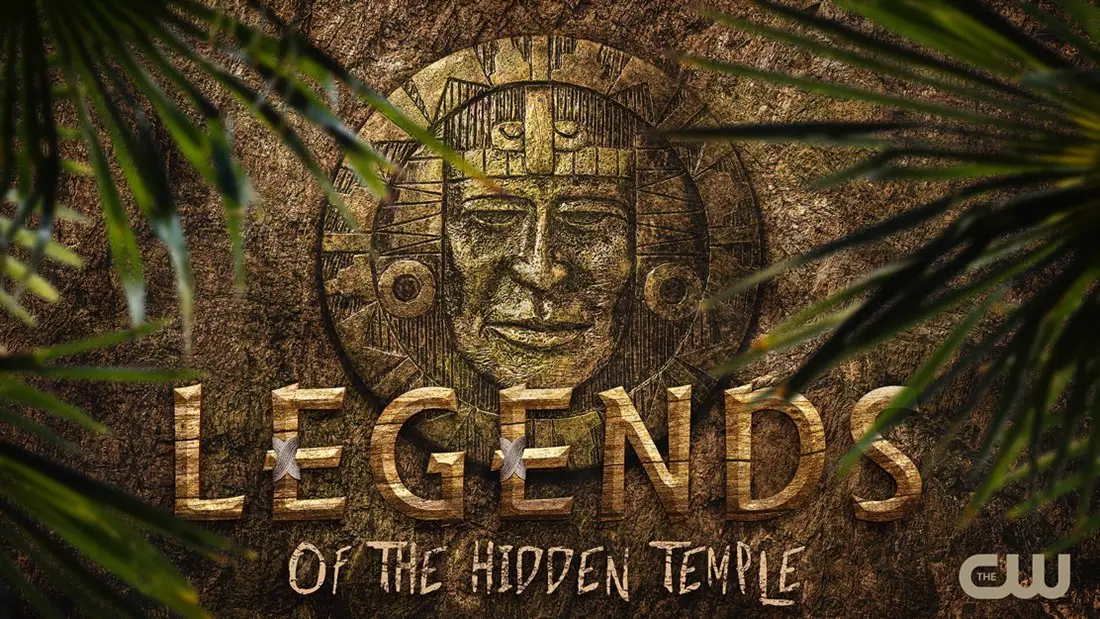 Though nothing has filmed for 4400, eight cast members have been announced! In this version, 4400 overlooked, undervalued, or otherwise marginalized people who vanished without a trace over the last hundred years are all returned in an instant, having not aged a day and with no memory of what happened to them.
I am very interested to see how the show actually plays out and the commentary it makes about marginalized people but have zero expectations. This version speaks more to Cold Case than anything else except without the deaths (for now). Interestingly the casting really makes this show seems more like cable and less like what we expect from The CW. I'm also cautiously hopeful for the trans character (played by Tl Thompson)!
Tom Swift writers were planning on having a trans character as one of the main leads, by the way, so I'm hoping it gets to series, especially since the lead is a gay Black man.
Actually, everything ordered by The CW is led by Black actors so I really hope the studios get their act together and hire Black hairstylists and makeup artists and others on the crew so it's not a disaster on set!
One of our own favs Geffri Maya stars in All American: Homecoming which follows Simone, a young tennis hopeful from Beverly Hills and an elite baseball player from Chicago as they contend with the high stakes of college sports, while also navigating the highs, lows and sexiness of unsupervised early adulthood at a prestigious Historically Black College.
Written and executive produced by Ava Duvernay, the adaptation of the eponymous comic from Brian Michael Bendis follows Naomi as she sets out to undercover the origins of a supernatural event and herself.
The former has a built in fanbase as Simone is one of the more popular characters (at least from what I've seen on Twitter) and Naomi is a somewhat established comic character a lot of people can get behind, so we'll see how both do!
Unfortunately there were no show specific teasers, but there's some new footage in the CW's new season trailer.
Other news from The CW includes their schedule expansion to Saturdays for unscripted and a lot of shuffling for returning shows with COVID still messing up production times.
First, only one new show is premiering this 'fall' where fall is an amorphous time that the network brass decide is fall. (Okay so it's mid-October but let's be real, that might change in a month.) 4400 will lead out of All American which is apparently the most streamed series across all of The CW's platforms (not including Netflix).
Legends of Tomorrow returns to the in-season schedule on Wednesdays with Batwoman following (both on a new night) while The Flash is not airing before a new show! The remaining new series will premiere sometime in 'mid-season' while other shows will get slotted in between shows and breaks as needed for the network. Altogether only 9 scripted series will air this fall leaving 10 awaiting a spot (if Republic of Sarah is renewed this summer).
Also coming to the network are a Beebo Saves Christmas special (sure whatever but Victor Garber is narrating!), a Waltons remake (why), and a Scooby-Doo Reunion special (I'll watch that).
Finally, though we did not receive any final season news, The Flash (and Riverdale) will have five episode events (they're just airing five eps this fall) and the former will feature characters from other Arrowverse shows, though no other details are available. Plus most if not all shows will have shorter episode orders because again, COVID.
Ultimately, The CW did what it always does, throw shows together because their only job is to get stuff for HBO Max and maybe one day Paramount+.
Including the new orders from the Big 4, we've got at least 25 new series to look forward to, 6 more than last year, and 11 away from the prior year's 36. While mid-season orders will increase the total, I still don't think we'll return to 35+ until next year (if that).
I'll be back this winter with a review of how the new season fares and what to expect as studios continue to adjust.
Images courtesy of The CW
Have strong thoughts about this piece you need to share? Or maybe there's something else on your mind you're wanting to talk about with fellow Fandomentals? Head on over to our Community server to join in the conversation!