So Taylor Swift, what the actual folklore?
~
Yesterday, I published a detailed analysis of Taylor Swift's relationship to streaming, discussing how it intersected with physical albums and rental culture. It's a strange, strange world, the Swiftie fandom, littered with in-jokes, Easter egg memories, and jungle-wild speculation. We have had seven albums to bask in tradition and to buckle-up for Target runs. Taylor Swift just set all of that ablaze.
This morning, I opened the Tumblr app and mindlessly started scrolling, before my stomach dropped a thousand miles. Two prominent Swiftie bloggers were spewing strings of letters, referencing a change in Swift's Instagram aesthetic. She has trained her fans to the point that we anticipate easter eggs buried in emojis, so after relative silence for months, everyone sat to attention. She posted a picture of palm trees the day that she finished Lover and unintentionally sparked a wave of fan theories about 'TS7'. She knew what she was doing.
I looked at the forest pictures in shock, as they formed parts of a larger picture along the Insta grid, and I immediately sat up, grabbing my laptop to get a better look. Within those few minutes — at most — Swift had posted the picture in full, along with a detailed caption. She was announcing a surprise album and it was going to drop tonight at midnight, eastern standard time: 'TS8' no longer a fever-dream speculation but folklore.
This scenario is completely unprecedented from Swift, the Boss of album rollouts and deceptive singles. Swifties will be going in blind, unable to even hold a physical album for several weeks. The lead single, 'Cardigan', drops with its music video at midnight too. If you look around at Swift's discography, though, you will uncover foreshadowing of her newest project.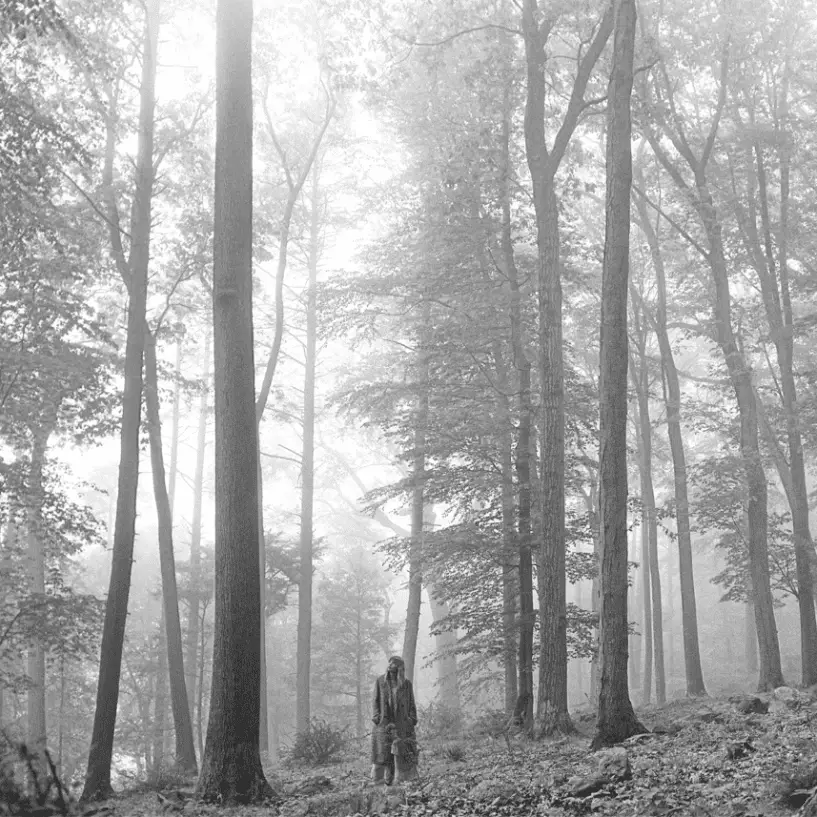 In general, the album aesthetic already harkens back to and develops on her past work, communicating the character and artistic development we will be hearing tonight. folklore comes with eight deluxe editions, and the photoshoot screams stripped-back sounds, acoustic instrumentation, and vulnerability as Swift frolics through a forest and fields, the archetypal wistful woman. She collaborated with photographer Beth Garrabrant and due to the pandemic likely had to stay close to wherever Swift is living at the moment.
The whole look recalls the RED photoshoot she did in her adopted hometown of Nashville, her most folk-based album to date. The Spotify vertical clips also show Swift wandering outside, mostly in long dresses and boots, wrapped in baggy coats and cardigans.
Her collaborators allude to this musical direction as well. Aaron Dessner co-wrote or produced eleven of the sixteen standard tracks, and Dessner belongs to The National, an indie band known for its rock and folk-rock music. Swift has loved them for years, including their songs on a playlist, and Dessner explained on Instagram that Swift reached out to him. (My petty self loves the coincidence that Dessner belongs to another band called Big Red Machine.) She also collaborated with indie folk band Bon Iver on one track.
We will likely be hearing Taylor Swift's spin on indie pop and indie folk, framed by her singer-songwriter background.
Last year in Rolling Stone, she explained her thought process when conceptualizing an album, how she uses setting as aesthetic and thematic reference:
"For Reputation, it was nighttime cityscape. I didn't really want any — or very minimal — traditional acoustic instruments. I imagined old warehouse buildings that had been deserted and factory spaces and all this industrial kind of imagery. So I wanted the production to have nothing wooden. There's no wood floors on that album. Lover is, like, completely just a barn wood floor and some ripped curtains flowing in the breeze, and fields of flowers and, you know, velvet."
reputation went from stark black-and-white to blazing color, followed by the pastels of Lover, the harsh dark synths to singer-songwriter pop. The last tracks on those two albums were called 'New Year's Day' and 'Daylight', both of which describe waking up to new beginnings. Fittingly, the gray tones on this new album recall morning fog and old photographs, bolstered by the earthy tones on her website. Swift also published the reputation album in lowercase font and now is doing the same for folklore.
Rather than labeling each deluxe edition by number, Swift labeled them with mysterious titles such as 'meet me behind the mall', 'stolen lullabies', and 'running like water', likely pulling from song lyrics. The phrases recall moodiness, thoughtfulness, and sensuality. (My only complaint about so much material is the one-week time limit to buy, due to the pandemic, but since the only difference is in pictures, Swifties will quickly upload scans for the fandom.)
The track names either range from overly specific and cryptic like 'the last great american dynasty' or simple yet still cryptic like 'peace' and 'hoax'. I have… about thirteen million speculations about this album and the sixteen tracks. 'the last great american dynasty'? That has to be related to her epic political allegory and love song 'Miss Americana & the Heartbreak Prince'. Track fourteen being titled 'Betty' and one of the deluxe editions is called 'Betty's Garden'?
My bet is that it's an homage to Elizabeth Alwyn, the mother of Swift's partner of almost four years, Joe Alwyn. (I also think that the mysterious co-writer, William Bowery, who Swifties could not find on the Internet is a pseudonym for Alwyn because he used one for the reputation magazine pictures and because Nils Sjöberg has forever given me side-eye.) 'epiphany' being track 13, Swift's lucky number? Intense will likely be an inadequate descriptor. And track five being called 'my tears ricochet'? Time to prepare for all of my tears.
Swift has alluded to anxiety in her music over the years, culminating in the acceptance of the Lover album. Poignantly, in her song 1989 'Out of the Woods', she personified her anxieties as the dark fairytale forest, and realized too late in the song that 'the monsters turned out to be just trees'. She told us her reputation and processed it, decided to define herself as a Lover, and now she's framing her life story as folklore, snapshots of Americana imagery, private romance, and being close to nature.
Lover as an album begins in the reputation timeline but went beyond the trauma of being 'canceled', as Swift sings building a life long-term with Alwyn. That chapter concludes with the last track 'Daylight' which describes leaving behind the darkness of her past scars, committing to love, self-acceptance, and self-betterment. She sang, "You gotta step into the daylight and let it go," and from what we know about folklore, Swift is basking in the light as it cuts through the trees.
I look forward to joining her on that journey tonight.
Images courtesy of Taylor Swift and Beth Garrabrant