Content warning: discussion of sexual harassment

Introduction:
As quarantine further disrupts our sense of the space-time continuum, the entertainment industry grapples with halted production — thus diminished profits. The music sphere within is no different. It has postponed album releases and canceled tours, leaving empty stadiums to match closed movie theatres. Streaming platforms provide the safest way to access music now, and it's convenient for indie artists. But because of corporate greed, digitized music has a dark side. Being a Swiftie, I've watched this play out for the past year along the borders of country and pop music. Late April saw the latest chapter in the saga of Taylor Swift vs. Gross Capitalistic Men.
Swift reignited her battle with her former record label, Big Machine, and its associates, in order to raise awareness about the company's shady business practices towards her artistry. Key players include label founder Scott Borchetta and music mogul Scooter Braun, who purchased Big Machine from Borchetta last June. That purchase included the master recording rights to Swift's first six albums, and she has consistently alleged that she was denied the chance to buy her music outright. She contends that Borchetta had only offered her masters in the form of an exploitative contract, Swift having to"'earn' one album back at a time," forcing her to walk away for artistic freedom. (For detailed information on this complicated dispute, please refer to these pieces.)
On the afternoon of April 23rd, news broke out over Twitter about a new live Taylor Swift album. Fans noticed that Big Machine had begun uploading Live From Clear Channel Stripped 2008 across non-American streaming sites. Swift took to Instagram, posting a Story to condemn the release, writing,
"I just wanted to tell you that this release is not approved by me. It looks like Scooter Braun and his financial backers, 23 Capital, Alex Soros, and the Soros family and The Carlyle Group have seen the latest balance sheets and realized that paying $330 million for my music wasn't exactly a wise choice and they need money[.] In my opinion… Just another case of shameless greed in the time of Coronavirus. So tasteless, but very transparent."
As one can imagine, Swifties spread the word, vowed to not stream the album, and started turning her comments into snarky memes about the men involved. And it got me thinking about streaming and accessibility. The new live album — its origins and its release — reveals how record labels can interfere with an artist's legacy. Swift's situation in general also reveals how technology, as a tool, can further systemic biases against marginalized people.
Ultimately, the live album is another layer in a campaign by industry men to control, shame, and belittle Swift for not being, in her own words, a "good little girl." Streaming makes it easier for some of these men to exploit their ownership of her back catalogue and represent her without her consent. By writing this article, I hope to highlight all of these connections that often go undiscussed or are decontextualized outside of fandom. Because if all of this can happen to Swift, a powerful woman with class and race privilege, imagine what is happening to younger, more marginalized artists.
Big Machine & the Untouchable Taylor Swift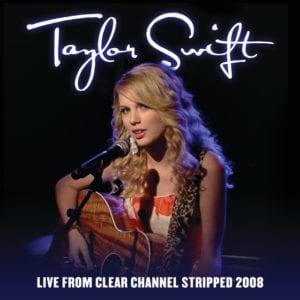 What caught my attention about Live From Clear Channel Stripped 2008, besides being a mouthful of an album title, was its setlist. This radio performance has a place in deep Swiftie lore, as it led her to release 'Untouchable', the only cover that she's included on a studio album. In many ways, 'untouchable' as a theme permeates Swift's relationship with the music industry and the general uncertainty surrounding pop culture today. Streaming provides unfettered access to an ocean of albums so long as you have WiFi (or the right payment plan). Though for musicians tied to exploitive labels, streaming provides another avenue to capitalize off an individual's labor, alienating artists from art.
'Untouchable' began with a simple human joy — song-sharing — before corporate interests complicated the process.
Rock band Luna Halo wrote and recorded 'Untouchable' for their titular album, which came out in 2007. Then in June 2008, Swift taped an appearance on Clear Channel's Stripped in order to promote her upcoming album, Fearless. Bandmember Nathan Barlowe explained the cover's origin as a push-and-pull between creativity and capitalism:
It originally happened when Scott Borchetta […] gave her (our) CD to listen to. Then, when she was doing a TV show called Stripped, he told her she had to come up with a cover. […] She could have chosen any cover in the world, but that's what she chose. […] She covered the song and it sounded amazing, so from there, there were so many YouTube hits on it, and so many people watching it and doing imitations of it, that's when the label decided that they should put it on the record.
Luna Halo witnessed a surge in sales and visibility, and Big Machine reevaluated 'Untouchable' in anticipation to rereleasing Fearless with additional songs.
Because of her changes to the song, primarily to its melody, the band gave Swift co-writing credit. Fearless Platinum Edition came out on October 26th, 2009, and Swift had transformed the techno-rocker into a sweeping, epic ballad of unrequited yearning. (So of course my angsty, middle-school-aged self was obsessed with it for a time.) 'Untouchable' the story, though, has hallmarks of the tension between Swift and Borchetta, the creator versus the capitalist. Swift approached the song organically and took it on as her own, filtering it through her musical signature. But I don't think Swift would have included 'Untouchable' on Fearless if Borchetta and Co. hadn't intervened. Those aren't her lyrics, and songwriting is everything to her. Indeed, she left a promising development deal with RCA Records because executives did not want her recording her own songs. Swift tellingly never included a cover on a studio album again, standard or deluxe.
During Swift's time at Big Machine, Borchetta repeatedly stepped in to affect her relationship with her art and growth process, Swift having to navigate a toxic environment. After the success of Fearless, mired in critics raising their eyebrows at her writing credits, Swift wrote the 2010 Speak Now alone, co-producing it with longtime collaborator Nathan Chapman. Yet Scott Borchetta stepped in as executive producer for 2012's RED. It was around this period when Swift and Borchetta's relationship declined, becoming strained. For example, the label restricted her to only working with pop wizard Max Martin on three songs for RED (t. 4:07-4:17).
Then in 2013 Swift had to fight Big Machine so she could release a song for the One Chance movie. As her soundtrack single foreshadowed the 80s pop she would release for 1989, so did the soundtrack's release foreshadow Borchetta and Co. not wanting to support her art unconditionally. The 1989 era included several interviews that described how her label colleagues lacked faith in her transition into pop music. At one point, Borchetta even begged her to put fiddles on 'Shake It Off', wanting to market to both the country and pop crowds.
Swift has said little about the label's toxicity, but some things can be inferred. In November, she spoke with Music Week, explaining the difference between Big Machine and Universal:
"In my previous situation, there were creative constraints, issues that we had over the years[.] […] I've always given 100% to projects, I always over-delivered, thinking that that generosity would be returned to me. […] When someone just looks at you and says 'Yes, you deserve what you want', after a decade or more of being told, 'I'm not sure you deserve what you want' – there's a freedom that comes with that."
Big Machine planted seeds of doubt in Swift about her worth, and that aligns with Borchetta's views towards her. Both parties, when one looks at their various statements together, create a picture of a controlling paternal figure who resorted to emotional manipulation to get his way. Here are just two times Borchetta went on record about Swift that reveal the depths of his toxicity.
He sexualized her, for one thing, at the beginning of their relationship. In 2014, Borchetta talked about when he met her as a teenager, saying, "Very attractive girl. You couldn't tell whether she was fourteen or twenty-one. And at that time she was fourteen," (t. 1:00-1:05).
Last summer, as part of his statement about selling Big Machine to Braun, Borchetta wrote, "[Braun] called me directly about Manchester to see if Taylor would participate (she declined). He called me directly to see if Taylor wanted to participate in the Parkland March (she declined)." Yes, Borchetta weaponized two mass shootings that included the deaths of children in an attempt to paint his former client in a bad light. And he wrote this when in Elle's April 2019 issue, Swift wrote about her deep fear of gun violence and how she carries military-grade bandages, citing Manchester as a source for her tour anxieties.
Both of these accounts also took place within a public capacity, leaving one to wonder what Borchetta might have privately said to Swift throughout the years
Back in September, Vogue published an interview with Swift, and she explained how RED was a turning point for her:
"Men in the industry saw me as a kid. I was a lanky, scrawny, overexcited young girl who reminded them more of their little niece or their daughter than a successful woman in business or a colleague. The second I became a woman, in people's perception, was when I started seeing [sexism]. […] As soon as I started playing stadiums—when I started to look like a woman—that wasn't as cool anymore. It was when I started to have songs from Red come out and cross over[.]
So sexism and greed shaped Borchetta's interaction with his top artist, escalating as she grew into a capable businesswoman. Notably, in an interview several months before he sold her music, as he explained his emotions towards her leaving, he said, "I don't need a trophy signing," (t. 6:55). He then elaborates that, "I didn't start this [label] to become, you know, subservient to anyone," (t. 7:10). So Borchetta disparaged her by comparing her to a shiny object and then revealed his resentment of her becoming his peer, as she went from an earnest, pliable teenager to a steadfast woman.
Swift maneuvered around the barriers Borchetta laid out for her, and she pushed back until she had to walk away. Their (privately) contentious relationship culminated in Borchetta selling Big Machine to the man that Swift has alleged bullied her for years, and the act can be read as retaliatory and punitive for Swift getting out.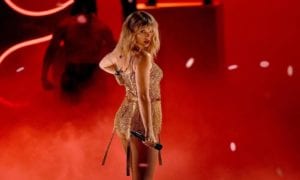 Scooter Braun & Blurred Lines in Business
Music mogul Scooter Braun also has long-standing connections with Swift, the lines blurred between the professional and personal. Braun is best known for discovering Justin Bieber on YouTube and soon after becoming his manager in 2008. As far as I could find, Bieber's music career was what first connected Braun and Swift. She gave the Canadian artist important visibility early in his career as Bieber opened for two of the U.K. dates on her Fearless Tour in 2009, about two months before 'Baby' was released to radio. (Bieber later returned in mid-2010 for her Foxborough show.)
Then in 2011, the musicians wrote a song together and had intended to record a duet the following year, before shelving the project in summer 2012. They remained connected throughout the 2010s because of Selena Gomez, one of Swift's closest friends, who was in an on-again-off-again relationship with Bieber for years. One which Gomez recently characterized as emotionally abusive. (Her statement aligned with Bieber's Instagram confession that mentioned how he "abused all [of his] relationships".) Braun was a father figure to Bieber early in his career, further linking Braun semi-personally to Swift.
In late 2013, Swift filmed a small part for The Giver, a film which included Braun as a producer. Then in 2015, Swift's close friend Karlie Kloss signed Braun as her manager. Within the past year, Perez Hilton posted a rumor that the friends had grown apart because "[Swift] found out that Karlie was telling things about her and her career to Scooter Braun." Though I take any gossip site with a large, large grain of salt, two of Swift's close, non-celebrity friends liked Hilton's tweet, possibly confirming the rumor.
So, Braun and Swift orbited each other for almost ten years before he bought the rights to her music, with the implication that many of their interactions happened in personal contexts, away from cameras. In her first Tumblr letter about Braun, she wrote, "All I could think about was the incessant, manipulative bullying I've received at his hands for years." All in all, even without the 'Famous' controversy and Big Machine purchase, this shit is complicated.
Most people have heard something about FamousGate and Swift's connection to Kanye West and Kim Kardashian. Headlines resurged back in March as the full video of that infamous phone call leaked, vindicating Swift's assertion that she had been manipulated and framed first over the phone and then via those SnapChat videos. In general, reporters have ignored the depth of Braun's involvement when writing about the Swift-West-Kardashian feud, and on the flip side, when summarizing Swift and Braun's relationship in context of Big Machine, reporters also neglect the 'Famous' video.
It's difficult to say if Braun was involved at the beginning, since the phone call took place in late January 2016 and he wasn't signed as West's manager until late March, with Billboard reporting that they'd been working together "for about a month." But, he would have been involved with the creation of the music video as West's manager, and Braun promoted the project.
For example, he tweeted a still of the video, disseminating an image that depicted various women in states of nudity, a high-priced horror show of 'artistic' revenge porn reminiscent of deep fakes. While the video features several naked lifelike mannequins of celebrities, the women are the ones who aren't tastefully covered over their breasts and groin region. The set-up has Rihanna beside Chris Brown, who infamously assaulted her during their relationship, and serial rapist Bill Cosby and accused predator Donald Trump beside Anna Wintour and Caitlyn Jenner. West also included Amber Rose, whom he slutshamed a few years ago and considered mentioning in 'Famous'. He claimed the video was commentary on fame, when it was actually a monument to rape culture and to domestic and sexual violence.
Swift, of course, was at the center of 'Famous' literally and figuratively. Her mannequin appears unconscious besides West's, visually communicating that they had sex, further compounded by the lyrics. The contentious couplet in 'Famous' is, "I feel like me and Taylor might still have sex/Why? I made that bitch famous." It implies that she owes him for her career after he humiliated her on national television in 2009. I am not the only Swiftie to see this violation as symbolic rape: West sexualized Swift without her consent, the video was designed so it appears that her mannequin just had sex with him, and then pushed her back under a spotlight that scarred her as a nineteen-year-old. Pointedly, two different publications noted at the time that she had "the place of honor" beside him in the video.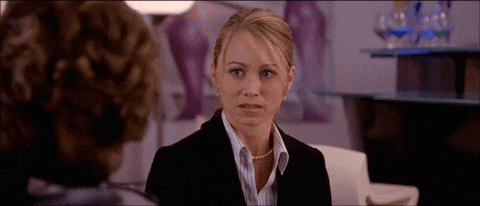 The music video, and the subsequent SnapChat scandal, targeted Swift on a physical and psychological level. Over the years, Swift has mentioned her privacy regarding her body and her sexual image, and she's also discussed her paranoia regarding the media invading said privacy. While being interviewed by Rolling Stone in 2014, she revealed a sad part of her life under the spotlight:
"Swift says she never feels completely safe, especially when it comes to her privacy. 'There's someone whose entire job it is to figure out things that I don't want the world to see,' she says. 'They look at your career, they look at what you prioritize, and they try to figure out what would be the most revealing or hurtful. Like, I don't take my clothes off in pictures or anything – I'm very private about that. So it scares me how valuable it would be to get a video of me changing. It's sad to have to look for cameras in dressing rooms and bathrooms. I don't walk around naked with my windows open, because there's a value on that.'"
Swift's comments cut deeper in light of her eating disorder and its roots in how the media discussed her body. In addition, Swift once mentioned that one of her deepest fears was being framed, describing in justified paranoia how the media would create fake problems about her in order to generate headlines.
Swift's initial musical response to being 'cancelled', 'Look What You Made Me Do', incorporated serpentine imagery in order to claim and reimagine the villainous woman narrative she had endured for months on end. When reviewing the track, Brian O'Flynn wrote, "Swift's imagery is too spine-tinglingly salient to be accidental – "you said the gun was mine" expertly captures the way the misogynist society conjures up incriminations to vilify, demonise and discredit women." The 'Famous' controversy directed misogynistic cultural scripts at Swift, the Internet backlash triggering a mental health crisis that took three years to recover from. Braun purchasing her music, with Swift contending that she was denied the opportunity to buy it outright and that she learned about the deal when she woke up to the headlines, almost replicated this pain. Swift even connects her body and her music herself. When news of the sale broke, she wrote:
"[Braun's] client, Kanye West, organized a revenge porn music video which strips my body naked. Now Scooter has stripped me of my life's work, that I wasn't given an opportunity to buy. Essentially, my musical legacy is about to lie in the hands of someone who tried to dismantle it."
In my opinion, it borders on unethical journalism to not mention the 'Famous' music video when discussing Braun and Swift's feud and why she may not be a-o-kay that the man who helped orchestrate revenge porn of her owns her music. It decontextualizes Swift's rage and her push to improve the music industry, especially for young women.
Within the past year, Braun deleted that original tweet about the 'Famous' video. It stands alongside an InstaStory he reposted from a friend after the Big Machine sale in terms of misogyny and entitlement. The story proclaims, "WHEN YOUR FRIEND BUYS TAYLOR SWIFT." He soon after deleted this story too, but Swifties never forgot and neither did Swift, who brought it up during her Billboard Woman of the Decade speech. She also brought up the private equity firms who financed the purchase of Big Machine and thus her music (more on that later).
Overall, Braun profited off a woman's naked image without her consent as part of his client's personal interests that violate her agency and personhood, and then as part of corporate interests, he took her art from her. Two things that Swift had always been able to navigate — depictions of her body and capitalistic interference with her music.
Tellingly, in a GQ interview released soon after Swift's InstaStory, Braun obliquely talked about her: "Recently I was attacked very publicly by someone I don't know, someone who refused to have a conversation with me[.]" He mentioned her because the backlash he has received over the past year from Swifties discouraged him from running for public office. He framed her voicing her concerns about her music and in the industry as a personal slight against him, leaning on the age-old trope of the mad, hysterical woman. Him not knowing Swift is also an outright lie, not only because of the numerous connections I outlined above, but because they took pictures together at one of Swift's award afterparties in 2015.
I bring all of this up because Swift's situation has threads that I want to address today: accessibility, corporate effects on art, and how artists navigate those boundaries.
Big Machine, Swifties, & Boycotts
As a Swiftie nerd that loves Wikipedia, my mind began to spin with questions about how this live album will factor into Swift's legacy. For example, how will this live album affect her discography? When biographers count off her released music, will they have to include this eight-song album, and if so, will they be sure to include the caveat that she never approved of its release? Erica Cobb, co-host of Daily Blast Live and our fandom's beloved Swift-defender, understood the singer's ire, explaining, "This was already something that's very early on [from 2008], and maybe not reflective of what she wants to put out right now, and on top of it, it's mislabelled," (t. 2:21-2:29). For Swift, it comes down to authenticity, which reveals itself in her statement, how she frames her connection with her fans in terms of transparency: "I'm always honest with you guys about this stuff[.]"
From a business standpoint, releasing an obscure radio performance reveals Big Machine's incompetence, the label's disconnect from Swifties' interests. For one thing, fan-posted videos circulated YouTube for the past decade, and I actually had the Stripped 'Untouchable' on my laptop before Swift took to Instagram, as I ripped the audio years ago. We would have no incentive to stream it since we had unofficial access already.
Even more so, Big Machine's incompetence rests in their failure to recognize that ultimately, Swifties remain loyal to Taylor Swift the Person. We refer to her as 'Taylor' on our social media, especially on Tumblr, due to the unique relationship we have with her. We grew up alongside her, we lean on her in our darkest times and she leans on us, and we have inside jokes. Hell, we even inspired Sir Paul McCartney to write an anti-bullying song, the 2018 'Who Cares', because of "how it's sort of a sisterly thing".
She has been championing artists' rights and the potential pitfalls of streaming for years, as well as her mistreatment by men, and we've listened. Indirectly, she prepared our fandom for her current situation, and the fandom trained itself for online campaigning and boycotting. Think of Swifties' notoriety for calling out gross comments online and in the media. For example, Abercrombie & Fitch released a T-shirt in 2013 during the height of the RED era slutshaming, the shirt captioned: "#more boyfriends than t.s.". The backlash not only led to Abercrombie pulling the shirt but also led Ambercrombie to include this tidbit in their automated message when people called their PR number: "If you are calling regarding the Taylor Swift t-shirt, please note this is no longer available."
Then, the following year, musician Diplo tweeted, "Someone should make a kickstarter to get taylor swift a booty," and Swifties' vocalized anger led him to reevaluate what he said about people online, an example of how men can face repercussions for their insidiously casual scrutinies of women's bodies. In 2015, he characterized the fandom as "like an army that's worse than North Korea." To be clear, I do not condone bullying or online harassment. I only support people calling public figures and corporations to task for inappropriate comments, campaigns, and discrimination, especially since they help to normalize various levels of violence. Again, if Taylor Swift, a powerful white woman with historic power in her industry, has faced such blatant slutshaming and surveillance of her body for years, then the ripple effect on marginalized women; due to race, class, visible queerness, et cetera, is exponential. These two examples demonstrate Swifties' long-time devotion to condemning misogyny, whether capitalistic or personal, and why Big Machine clearly did not take Swifties' potential seriously.
Over the past year, Swift has utilized social media, award shows, and the visuals of her new music in order to raise awareness about master recording rights and ownership. But she's spent the better half of a decade addressing the industry (Spotify, Apple Music, Universal Music Group), and fighting for artists' right to fair compensation. She started with streaming and has now shifted to private equity, calling attention to the organizations that enabled Braun to buy Big Machine.
It began in November when Big Machine tried to stop her from performing at the American Music Awards and from finishing her documentary, as she named The Carlyle Group. Two more times she's named these investors, and her list has only expanded as she puts the pressure on more people and organizations. In December, she mentioned private equity and these financiers as part of her Billboard Woman of the Decade speech:
"Lately there's been a new shift [in the music industry] that has affected me personally and that I feel is a potentially harmful force in our industry, and as your resident loud person, I feel the need to bring it up. And that is the unregulated world of private equity coming in and buying up our music as if it is real estate. As if it's an app or a shoe line. This just happened to me without my approval, consultation, or consent.
After I was denied the chance to purchase my music outright, my entire catalog was sold to Scooter Braun's Ithaca Holdings in a deal that I'm told was funded by the Soros Family, 23 Capital, and the Carlyle Group. Yet to this day none of these investors have ever bothered to contact me or my team directly. To perform their due diligence on their investment. On their investment in me. To ask how I might feel about the new owner of my art. The music I wrote. The videos I created. Photos of me, my handwriting, my album designs. And of course, Scooter never contacted me or my team to discuss it prior to the sale or even when it was announced." (t. 9:40-11:02)
She brought these organizations up again in her InstaStory about Live from Clear Channel Stripped 2008. At its core, the Big Machine controversy is multifaceted and downright political.
Swift endured sexism from three prominent men in the industry (Scott Borchetta, Scooter Braun, and Kanye West), and streaming has further enabled the former two's misogynistic, capitalistic interests. Her music now belongs to Braun's Ithaca Holdings, whose financial backers include The Carlyle Group. It's worth noting that The Carlyle Group, one of the world's largest private equity firms, has complex connections to the Yemeni genocide due to their investments related to defense contracts.
Pop music — it's so light and silly!
Online, Swifties encourage boycotting the Braun-owned music. This live album provided an opportunity to see in hard numbers what would happen if Big Machine released one of Swift's old projects and Swift vocalized her disapproval. On April 27th, three days after the album officially dropped, Roger Friedman reported that the album had only sold thirty-three copies through streaming. Thirty-three copies in comparison to the $330 million paid to purchase the Big Machine Label Group.
Spotify Visibility & Streaming
In addition to altering an artist's discography with the click of a button, a label can also use streaming to affect visibility and thus an artist's survival.
Big Machine has tampered with Swift's Spotify artist page. Over the past several months, Big Machine has added radio release specials of albums and remixes like 'Love Story (Pop Mix)'. The additions clustered her record list as these additions never offered new content. The radio release specials consisted of old commentary instead of full-length songs, the remixes available for years. This interference culminated on May 8th when fans discovered that Swift's original albums were not visible on her Spotify page. Fans could only see Big Machine's radio release specials. Spotify-users had to search for the original albums. Swifties of course spread the word across social media.
Later that day, Spotify reported that the hidden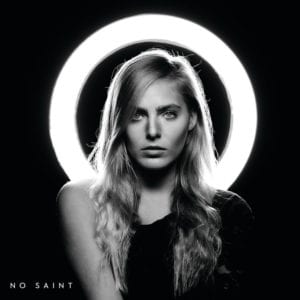 albums stemmed from "an internal issue with Taylor Swift's artist page, as well as the pages of some Big Machine artists." Insider attributed this to a technical glitch per an email from the streaming platform. This issue included current and former artists alike. For example, a Tumblr post led me to discovering up-and-coming country artist Lauren Jenkins. That same day, Rolling Stone had released an interview with Jenkins, who described how she had been dropped suddenly from Big Machine in March. When I looked her up on Spotify that day, her debut album No Saint was also missing, replaced by Big Machine's release special. I could only find it by searching manually. Thankfully, Spotify cleaned up these pages only a few hours later.
Should it have gone unaddressed, that invisibility could have had real repercussions for small artists in an era where streaming dominates, especially with their tour incomes shelved due to the pandemic. With every technological step forward, there comes pros and cons, and Swift's situation highlights concerning elements of the digital age: social biases and systemic inequality, accessibility, and ownership.
The digital age has allowed new musical acts to circumvent the traditional label model. Artists can record in their bedroom and through social media can establish a following, even go viral. Powerhouses like Swift helped to lay that groundwork. In the mid-2000s, for example, Swift posted songs to her MySpace account and connected to fans through the platform. In April 2007, Swift even thanked her MySpace fans after she won a fan-voted award for Breakthrough Artist of the Year. At the time, writer Ken Tucker speculated that Swift "may have helped usher in a new era in country music."
With streaming, an artist no longer needs label-based radio connections to be heard. Listeners can seek out artists whose songs reflect their life experiences. Speaking personally, because of streaming, I have discovered queer female artists like Savannah and Jessie Paege. The Internet democratized culture-making in a whole new way.
That being said, streaming has its problem in how it affects music culture: the artistry and the artists. The poor pay rates for musicians are the most obvious downside. As Review.com noted, "[I]t would take anywhere from tens of thousands of plays (on Napster) to a couple million plays (on YouTube) to make the U.S. minimum wage. And those rates are split amongst and of the rights-holders[.]" To a degree, it replicates the advertiser-based model of radio where the label gets a large portion, only now we live in an age of declining CD sales. British band While She Sleeps released a T-shirt back in August with a sobering message: "One t-shirt is the equivalent to 5000 streams on Spotify. 76% of all music in 2019 is streamed and not bought physically or digitally. Band merchandise is the most direct way of supporting an artist."
When it comes to these platforms, corporate interests will always come before the artists. Spotify is one of a few corporations appealing the mandate that they increase the pay rate of songwriters and publishers. On top of that, Spotify may have taken the next step to this by cutting out creators, as rumors abound about "fake artists" that make up many of the platform's playlists. These dubious artists reflect a wider Internet trend of capitalists using technology to add another layer of gatekeeping.
While doing research for this article, I was disturbed to learn that a company created a CGI-generated teenage girl to function as a social media influencer and singer. On the company's website, the FAQ states that the A.I. is "As real as Rihanna." Writer Bolu Babalola (@BeeBabs) pointed out that this virtual influencer recalls a scandal in the fashion world in which a white man created a virtual Black woman, who signed a deal to model clothes. Yes, a white man's manufactured ideal of a Black woman took a job that could have gone to flesh-and-blood women. I shouldn't have to spell out how yikes these situations are in terms of racism and sexism.
Another way corporations block out marginalized people is through algorithmic recommendations. These algorithms replicate the biases that permeate the people who encoded them, such as the recommender system leaving female country artists in the dust when it comes to the recommender system. These algorithms also factor into how streaming can stall artistic innovation, encouraging homogenous music based on a "Spotifycore."
Physical Media vs. Rental Culture
Recently, Kori and I discussed the need for physical spaces when it comes to queer culture and activism. Physical spaces provide a kind of connection between kindred spirits that online chat will never be able to fully replicate. If we've learned anything from quarantine, it's that we truly are social creatures. Overall, brick-and-mortar stores provide more than a product or a service. They provide a refuge, like a literal harbor where you can find fellow travelers at the docks. In her Ted Talk on video stores, Kate Hagen frames the decline in video stores as an existential, artistic angst:
"[W]e lost far more than big blue and yellow signs dotting the strip malls of America when we said goodbye to video store culture. When we said goodbye to video stores we lost an essential gathering place for film fans of all ages, a vital archive tracing cinemas history, and an access point to all kinds of media. In doing so we all lost a little bit of what made us love movies in the first place." (t. 2:26-2:48)
I barely remember Blockbuster, but her quote resonates with me as a lover of stories and as someone who worries about preservation. The Internet is tenuous in so many ways, even with the Wayback Machine and Archive.is. Ordering a CD over Ebay lacks the personal connection found in music stores. The strange, surprising discoveries we can make from browsing shelves, not inhibited by shipping costs or the lack of physical product. The kind of browsing one does on eBay does not encourage the spontaneity of browsing in a brick-and-mortar store — that balance between intention and discovery.
My personal, nostalgic experiences go back to my teens and my trips to 2nd & Charles, a thrift store related to Books-A-Million. 2nd & Charles sold every major kind of physical media. Those trips broadened my taste in music as I could buy a CD for a few bucks, building a stack of jewel cases on my dresser. No algorithm laid out a path for me to follow. Only my curiosity and how eye-catching an album cover was directed me.
In addition, Swifties have patronized Target for years to get those sweet, sweet deluxe album editions. When Lover came out, I woke up early and went to Target, quickly finding the cardboard bookcase in all of its pink glory, carrying copious amounts of the new album. I steered my cart toward the back of the store in order to find the music aisle out of curiosity, to see how it compared to the Swiftian island at the front. I discovered a paltry shelf of CDs in the shadows of the electronics section. By sheer volume alone, I realized then that Taylor Swift's music will survive the apocalypse.
The legacy of music is partially rooted in its preservation, as well as its accessibility. As I mentioned earlier, fans try to boycott her earlier work so as to derail the Big Machine purchase and to not support a company connected to the Yemeni genocide. So of course we curated our streaming playlists accordingly. It's also never been easier to circumvent corporate interests through platforms like YouTube and file-sharing sites like Dropbox. In addition, many of us already own the CDs and mp3's dating back to their releases, rendering streaming unnecessary.
But I still wonder about how new fans will access her older music. Swift designed her music to be consumed as albums and to be consumed in a physical capacity, such as encoding hidden messages in the linear notes of each album booklet. To fully experience Swift's music, you kind of need to hold an album in hand, flip through the booklet, at least for one listen. It's even practically a milestone when a Swiftie can play the CDs in her car, driving aimlessly down back roads singing along.
Should I ever need to replace a CD, it won't be Target that I go to but a store like 2nd & Charles. In terms of Taylor Swift's Braun-owned music, physical copies of her music within the secondhand market enable fans to legally purchase her music while still boycotting Braun's investment.
Overall, the music industry has experienced an interesting shift over the past decade as it adjusted to the digital age. Vinyls have come back into style, reaching a twenty-five year high in 2017, and some music experts see streaming and vinyls as dominating the 2020s. CDs and song downloads, on the other hand, have been consistently declining. Compared to vinyl, CDs remain more accessible in terms of price, and they take up less storage space. Notably, a recurring Spotify ad lists off its competitors, ranging from radio to 8-track tapes, and praises its listeners for choosing to stream music. This advertisement does not mention CDs. Is there still some potential for CDs to make a comeback, maybe related to a radical realignment of our economy? Only time will tell, and with the pandemic, time won't be telling us anytime soon.
The intersection between the decline in physical spaces and the decline in media-ownership announces itself in the autonomy of the secondhand market. Foamy the Squirrel, a foul-mouthed Internet cartoon, addressed this in a 2011 video. The character railed against mp3 files as they undercut the used market, being illegal for consumers to resell and damaging to the bargain bins of the world. While the secondhand market does not pay the artist, it still provides an important avenue for inexpensive, tangible ownership of media, as well as a way to access art separate from the artist.
Swifties can buy CDs, but the practice applies across the board. Love that one Woody Allen film but don't want to put coin in his pocket because of his daughter's allegations? Buy used. Want to introduce your baby cousin to the wonders of Harry Potter without directly supporting J.K. Rowling and her transphobia? Buy used. Or, in the case of all three scenarios, libraries are a fruitful alternative. (But that is a separate, though related, discussion on legal accessibility, with libraries as steadfast social investments for the community.)
In general, Foamy's argument still resonates today, but music-lovers can still purchase mp3 downloads and save them, legally. The real crutch of the problem lies in ownership, as our culture moves further from direct purchases to essentially renting our movies, music, and TV. Corporations can further degrade consumers' independence by not even offering the option to purchase a product outright.
Alongside the rise of the Internet, media nerds have been raising the alarm about streaming and rental culture. For example, in 2009 Amazon angered its customers after it deleted copies of George Orwell's 1984 off their Kindles without warning, after customers had already purchased the book. (An unauthorized publisher had sold the digital copies.) Journalist Brad Stone observed the invasion of privacy and autonomy rooted in this acquisition, the vulnerability of digital media:
"Retailers of physical goods cannot, of course, force their way into a customer's home to take back a purchase, no matter how bootlegged it turns out to be. Yet Amazon appears to maintain a unique tether to the digital content it sells for the Kindle.
'It illustrates how few rights you have when you buy an e-book from Amazon,' said Bruce Schneier, chief security technology officer for British Telecom and an expert on computer security and commerce. 'As a Kindle owner, I'm frustrated. I can't lend people books and I can't sell books that I've already read, and now it turns out that I can't even count on still having my books tomorrow.'"
Physical copies, and their extension within the used market, provide access to media that allows for true ownership, without risk of alteration or confiscation.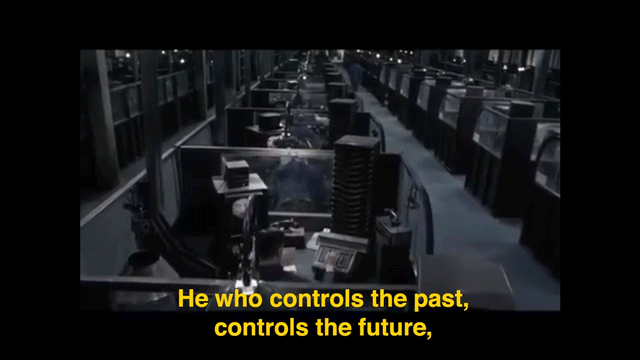 This year, Disney+ edited footage from Splash in a poor attempt to cover up some brief nudity from the 1984 film, pasting digital fur over the main character's butt. Not only does the hideous CGI elicit some cringing and laughs, it also draws attention to an insidious kind of censorship. The quiet rewriting of history and art. Disney increased the film's ratings from PG to PG-13 with little reason, and instead of moving it to Hulu, the company altered the text. It's not book-burning levels of censorship, yet its (attempted) subtle nature still troubles me. Last year, Disney also began locking away classic 20th Century Fox films into its vault, thus financially wounding small and independent movie theatres, wounds that could have major consequences due to the added blow of the pandemic. The company is narrowing paths of access for all movie-goers.
Examples from the music industry include Spotify and Apple Music. In the past, Spotify removed songs without warning listeners. Recall Lauren Jenkins and how Spotify briefly rendered her music invisible on her page, and how that could impact her career. If an indie artist disappears completely off a streaming platform, can their work be recovered and/or posted somewhere else for revenue? Can their work be preserved for listeners?
Swifties have had to navigate this preservation too, but thankfully we have a large social network in place and know how to use platforms like Google Drive to circumvent fickle streaming platforms. When Apple Music removed the 1989 tour movie in late May without warning, without ever releasing it for DVD purchase, Swifties were concerned but overall fine. We all knew that some Swifties with a subscription had previously downloaded the film and could preserve it for future fans.
As I did research for this article, I hopped over to my long-held iTunes account in order to buy an mp3 of 'Soon You'll Get Better', which Swift performed for One World: Together At Home, a benefit concert for the World Health Organization. I couldn't find a legal audio file anywhere and discovered that the charity album is only available to stream. If I want a file on my computer, one that I could listen to even without the Internet, I would have to illegally download it. Unless I got an Apple Music subscription. This decision is frankly baffling when considering the potential charity revenue — after the concert, iTunes even saw a surge in sales of the original songs that appeared on One World.
This conundrum contrasts to the situation eight years ago when I bought her cancer-ballad 'Ronan' off iTunes, directly giving my money to cancer charities, rather than supporting through numerous streams. 'Soon You'll Get Better' is an example of a property which has only one official channel (streaming), and should its platforms remove it or go down (YouTube, Apple Music, Spotify, et cetera), then it can be lost. When it comes to Swift's properties, preservation isn't that big of a deal. My concern lies for smaller artists and for properties maintained entirely by corporations, like Disney.
Conclusion
As mentioned earlier, the digital age has made it easier for labels to exploit ownership of past material, like releasing a live album without the artist's consent. Even after the dismal turnout of Live From Clear Channel Stripped 2008, Big Machine continued to release old performances. The label group posted a compilation album of its artists to Apple Music on May 1st, and the album contained five Swift performances not from the Clear Channel show. But hope burns bright through this whole situation, as Swift recently — and quietly — paved a way to subvert the industry. In the digital age, streaming has also empowered indie artists when it comes to releasing and marketing their music. Swift applied that to her situation.
On May 24th, Swift posted an InstaStory about the new Killing Eve episode, as it included a cover of her vengeful song 'Look What You Made Me Do'. She thanked a band called Jack Leopards & the Dolphin Club. Fans quickly discovered that the indie band had almost no social media presence and had no other recordings beside this cover, and damningly, that Nils Sjöberg co-produced the cover with Jack Antonoff. Taylor Swift used Nils Sjöberg as a pseudonym for a past co-writing credit. With the revelation of the Sjöberg producer credit, fans went into a tizzy, scouring the Internet in order to put the pieces together. She regularly co-produces her music with Jack Antonoff and regularly brings on Laura Sisk as sound engineer, who is also credited for working on the cover.
Earlier in the year, rumors swirled that Swift asked Phoebe Waller-Bridge if her younger brother, Austin, could sing on the Killing Eve soundtrack. Coincidentally, in December 2019 Swift posted to Instagram pictures of her, Antonoff, Sisk, and Austin Swift together in the studio. Swift then seemingly confirmed the theory through her Tumblr likes that night.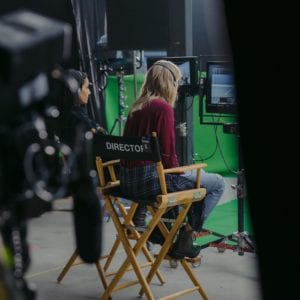 Her fake band excited me beyond any coherent words, as the revelation did for many Swifties. She introduced a new way for artists to circumvent restrictive contracts in regards to master recording rights. Because Swift has writing credits on her songs, she has final say on who records and if songs can be synced with other media like a TV show. And since the cover is a new recording, Braun and Big Machine cannot profit. Jack Leopards & the Dolphin Club released their cover only to streaming platforms and to iTunes, forgoing a physical format. This made it easier for Swift and Co. to keep this release quiet and thus to keep Big Machine unawares, as audio files require less people involved when compared to distributing physical records. Her music can live on, and most importantly, she will be the one to shape its legacy as an extension of hers.
Laurie Penny, when reflecting on the digital sexual harassment she endured, wrote, "Melvin Kranzberg's statement that "technology is neither good nor bad, nor is it neutral" holds true here: The internet lets us be whoever we were before, more efficiently, with fewer consequences." The same applies to the technology, and their related industries, that enables the distribution of our art. As the various branches of entertainment further monopolize, we must pay attention to how corporations and certain individuals will seek to lock away, censor, and disrupt creators. Hopefully, long-term changes related to the pandemic will lead to an overhaul of these systems and structures.
The world that we meet on the other side of this pandemic, and the world that we'll subsequently build, will require deep introspection, rigorous legislation, and having to confront complex questions. Questions we'll have to address as we look back on the art that helped to sustain our humanity.
Images courtesy of Taylor Swift and Lauren Jenkins