Resurrection during a TTRPG can cost a player a lot of gold, maybe a few diamonds but then the characters come back to life, ready to go again. Have you ever thought what resurrection cost your TTRPG world in the grander scheme of things? Is there not a natural order of things? gods who have been waiting for those souls to return?  The Black Ballad campaign explores exactly this. Capable of being plugged into any d20 game from Dungeons and Dragons to Pathfinder, whether your players are level 1 or level 20, this book will help you craft a wonderful campaign with multiple possible endings. Each chapter has tips so even a beginner Game master can use this book to create a great narrative campaign for their table. Storytellers Forge has spent months crafting detailed characters, settings, and plotlines making sure to offer the best campaign story they can.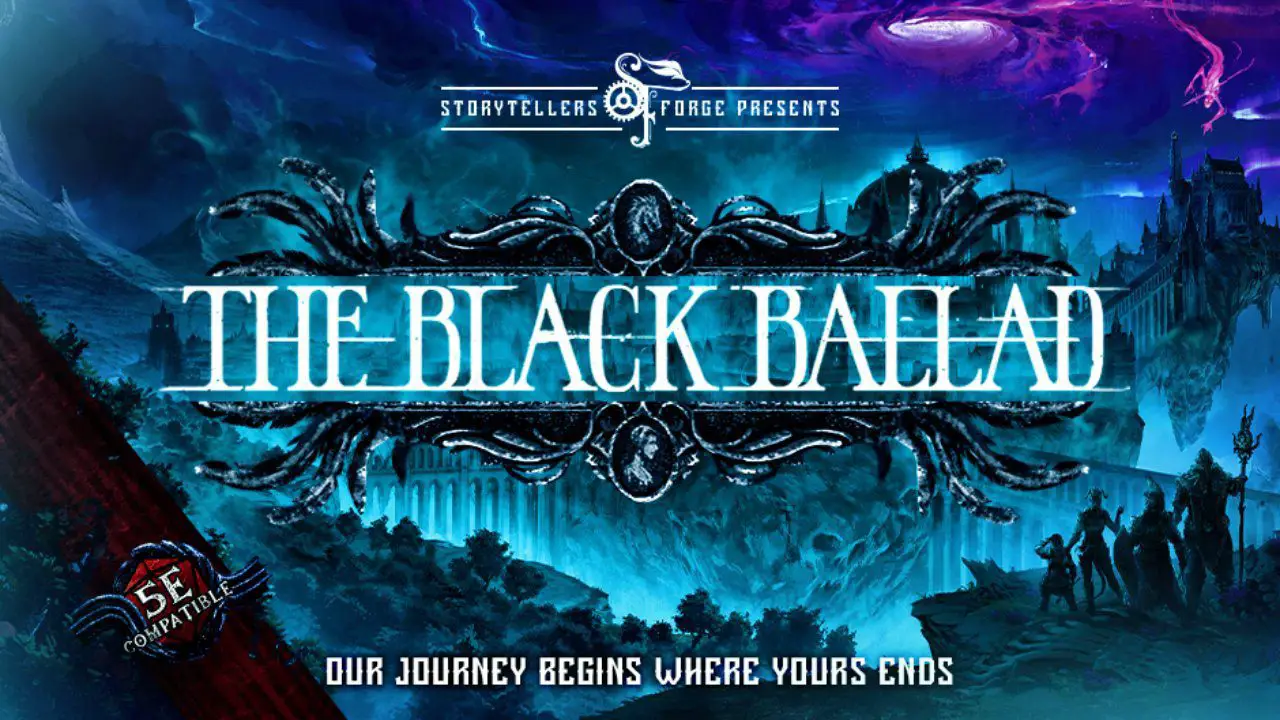 From some of the creative minds behind The Red Opera: Last Days of the Warlock and The Crow: Prayers of the Past comes a new adventure, The Black Ballad . Founders of Storytellers Forge, Rick Heinz, Pat Edwards, and Courtney Penny have partnered together with Backerkit to help make their current dreams a reality. After working together and supporting each other on different projects within the same TTRPG designing community this group decided to team up and create their own studio to give them and the creatives that work for the better rights over their work. 
The first project to come out of Storytellers Forge studio is The Black Ballad. This project is a masterful blending of story and music put together by an award winning team of creatives boasting, Winner of No Dice Unrolled: Best Campaign, Best Post Apocalyptic Fiction, and multiple Ennie awards between them. Storytellers Forge has also partnered with the band Diamorte whose epic rock opera album sets the tone behind the epic 10 chapter campaign. This talented rock opera band's second album follows a different part of The Black Ballad story. The album has one track for each chapter of the book, telling the story of the gods' fight happening all while you and your players are deciding the fate of the afterlife.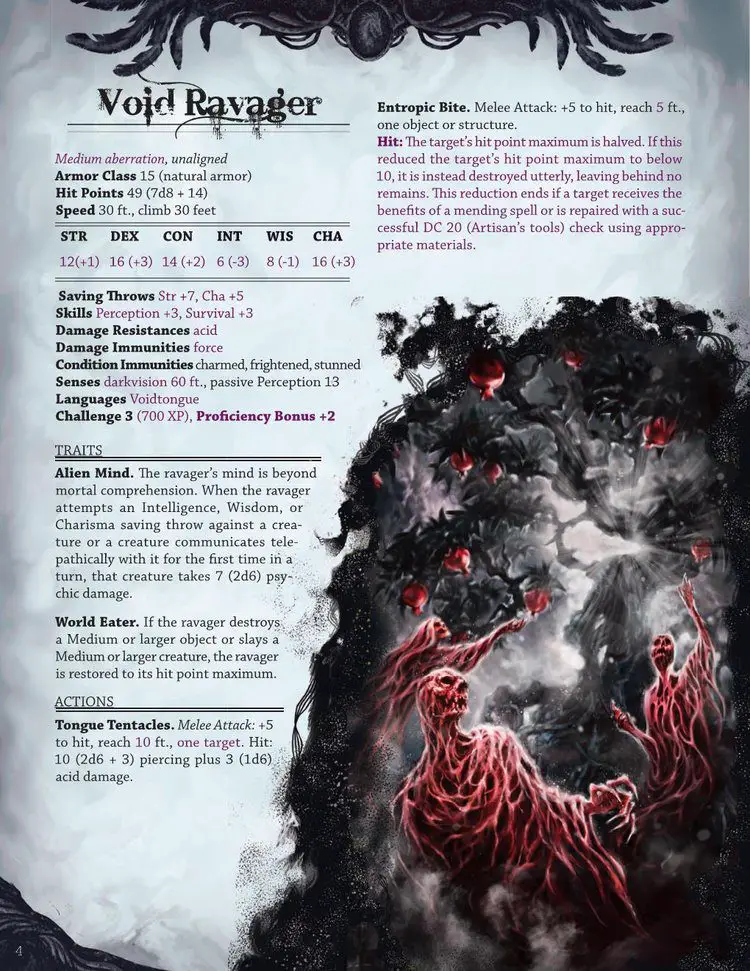 From trickster gods to warring factions of warlocks and a plague on the afterlife, do you think your party is up for the task? Can your players decide whether resurrection is really worth the cost? Get your dice and character sheets ready, The Black Ballad is coming. Join The Black Ballad  backerkit to get this campaign to be one of the first to get this campaign to your table today at https://www.backerkit.com/c/storytellers-forge-studios/the-black-ballad. 
Several tiers are available for fans to back and if you back the first day will get additional benefits. A pdf or hard copy of the book are available at the beginning tiers. Then as we go up through the backing tiers there are options for loot crates and to be written into the campaign your own god character. Who doesn't want to be a god? (even if it's just pretend) 
The Black Ballad is a fascinating exploration between the divine and mortals, between life and death, that all comes down to your choices made during the campaign. To help Storyteller Forge bring this story to life participate in their backerkit March 7th.       
Images via Storytellers Forge
Have strong thoughts about this piece you need to share? Or maybe there's something else on your mind you're wanting to talk about with fellow Fandomentals? Head on over to our Community server to join in the conversation!