Let's start this week off with a return to a galaxy far, far away in Star Wars Villainous: Scum and Villainy, the first standalone expansion to Star Wars Villainous: The Power of the Dark Side and another addition to Ravensburger's crazy popular line of Villainous games. The new title adds three new characters to the mix: the ambitious fallen Jedi known as the Seventh Sister, the cunning and cold blooded Duros bounty hunter Cad Bane, and of course the man himself, the cover star and the most famous bounty hunter in the galaxy: Boba Fett. Each character brings their own strengths and abilities to the party which, as with most Villainous expansions, can swap with other Star Wars Villainous characters. So load up your Firespray and check your magazines, let's dig into this wretched hive!
What's In The Box?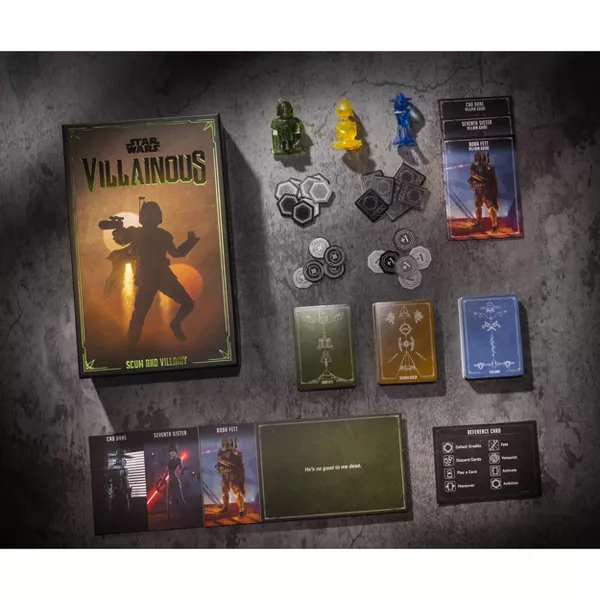 3 sculpted Villain movers
3 Villain guides
3 Villain Sectors
90 Villain sards
45 Fate cards
75 tokens
3 reference cards
Instructions
Target also has their own exclusive version of the game that features a special box and a unique Boba Fett mini, but otherwise is identical. Personally I think the standard version fits with the existing Villainous aesthetic better than the Target one, but the Target editions do pop ever so nicely.
How Do They Play?
I won't go deep into the weeds here on the basic gameplay of Star Wars: Villainous, which you can find here in my review of the base game. Instead I'll break down each character and what they add to the game as well as what makes them stand out as new characters.
Boba Fett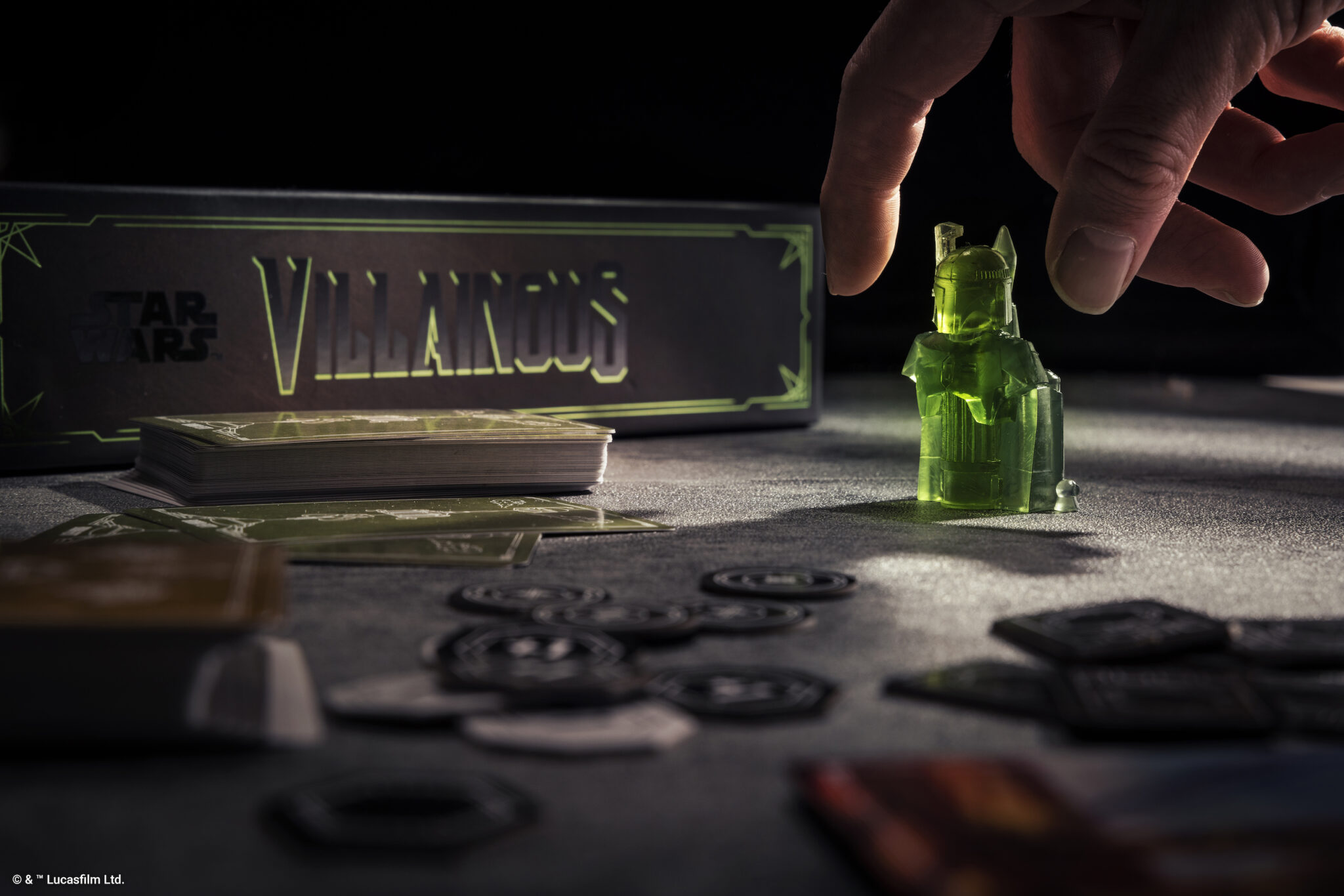 Mr. The Fett is the cover star of the piece but unfortunately was the biggest letdown of the three. See, Boba's thing is that he's trying to get contracts and fulfill them to his different contacts (Bib Fortuna, Darth Vader, and Jabba) in return for rewards and his path to victory. Conceptually it fits his character perfectly and there's lots of ways to fulfill the different contracts that you attain through manipulation of your own cards and fate deck. The downside is that, similar to Asajj Ventress in Power of the Dark Side, reliance on the luck of the draw makes your job hard. REALLY hard. Different jobs call for different outcomes that you might not be able to plan for or even be able to do with the time allotted in the game. Furthermore it falls into the trap that a lot of Villainous characters do by relying on the Fate deck for a chunk of its goals. In a game as low-interaction as Villainous it's easy to shut Boba down by just not giving him anyone to hunt. Unlike Cad Bane or Greivous, who also rely on hunting, the open ended nature of Boba's goals end up being a major detriment.
The Seventh Sister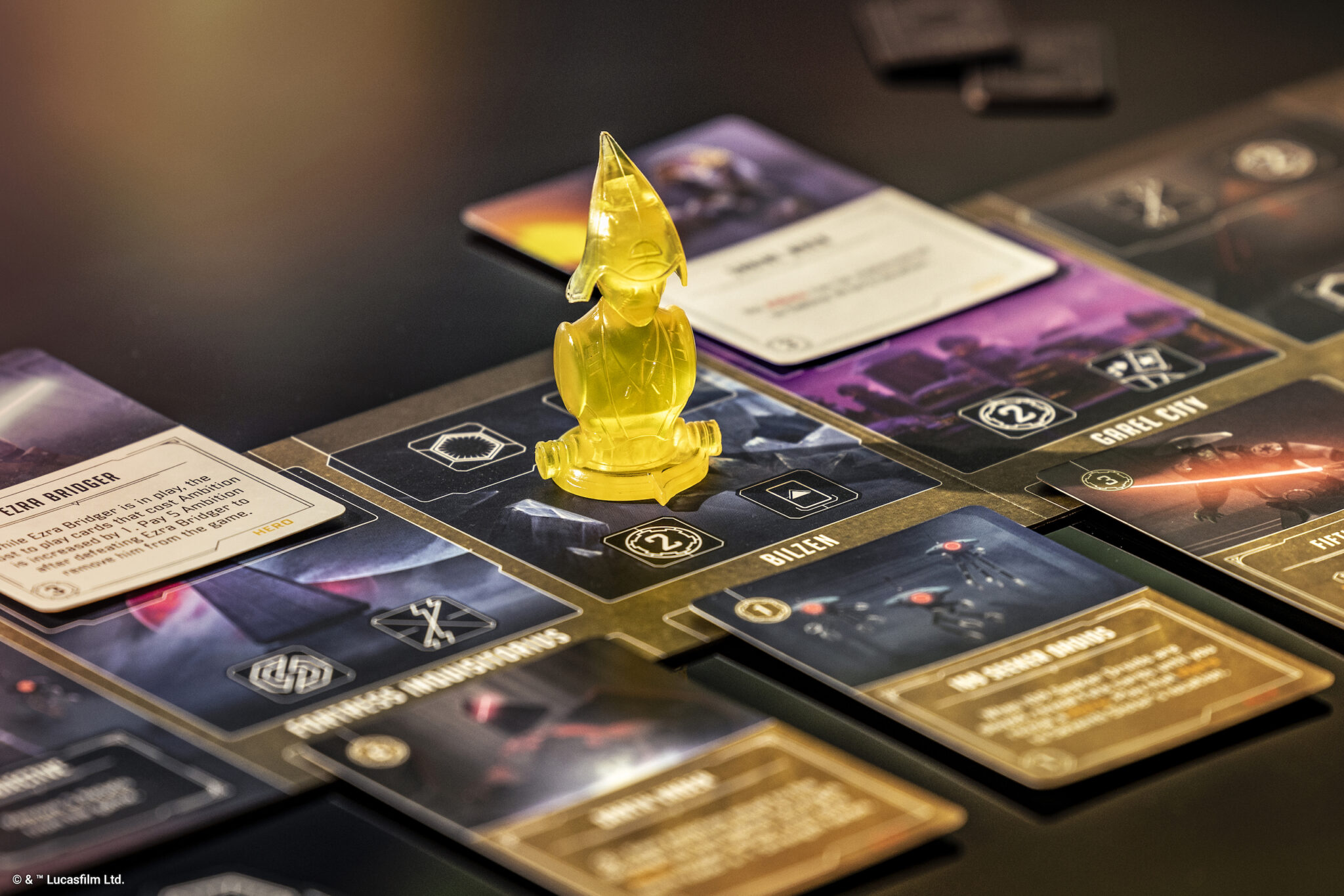 Of the villains included in Scum and Villainy, Seventh Sister is maybe the most straightforward. She needs to hunt down three rebels to get the win: Kanan Jarrus, Ahsoka Tano, and Ezra Bridger. Not just defeat them but also have enough ambition to fully remove them from the game entirely. As a stand-in for the entire Inquisitorius she has access to plenty of gadgets and allies to help her. It's slow going in some ways since you can't just beat up your targets immediately and the acquisition of ambition takes time, but I was impressed with how well Seventh Sister slotted into the other Star Wars Villainous characters.
Cad Bane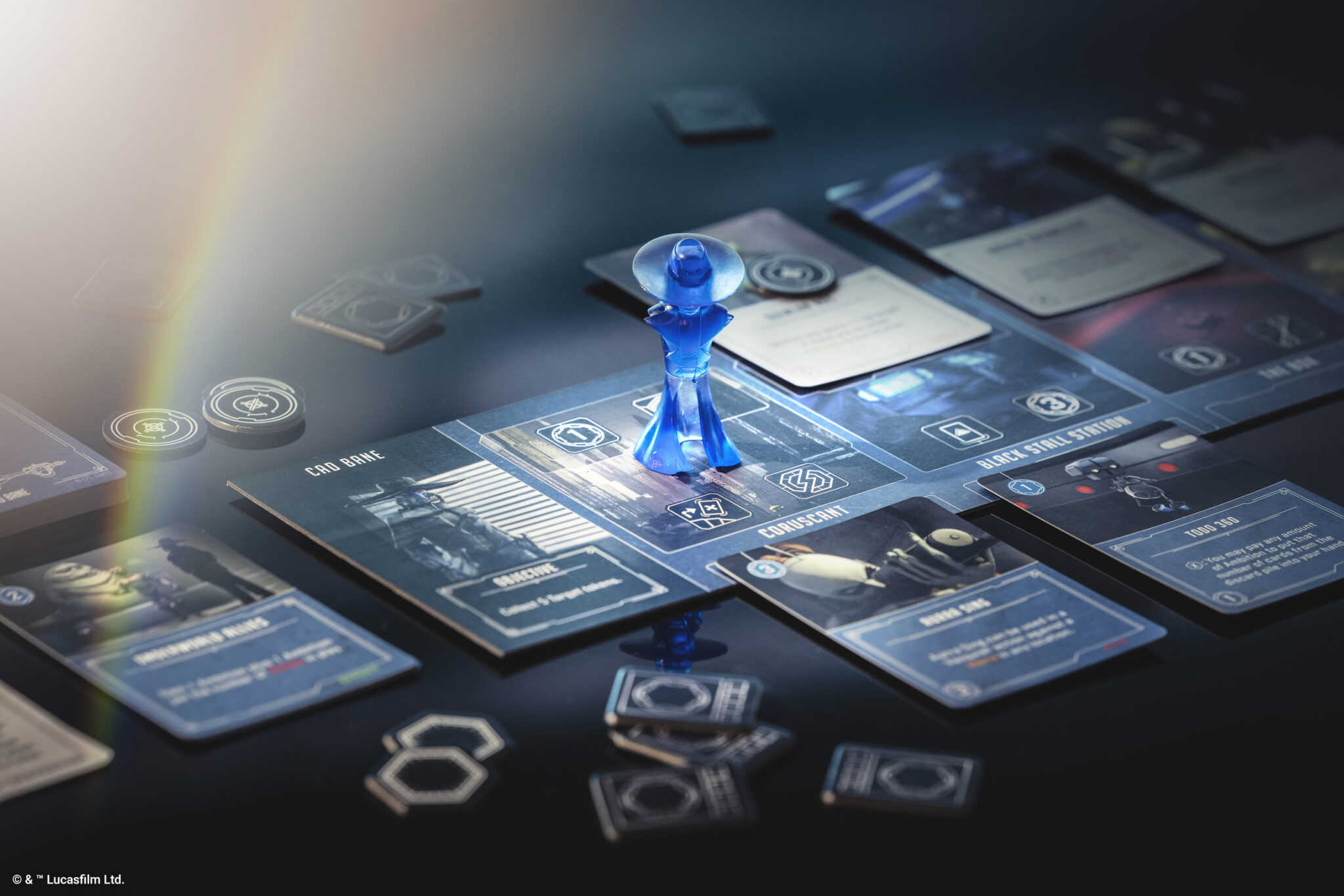 Cad Bane sort of feels like what Boba Fett should play like. He, too, is hunting down targets and building up credits and ambition as he goes along. He needs five of them to get marked by his allies so he can take them out with his trademark cold blooded shots. His cards focus on getting targets out onto the board and marked for death. Unlike Boba Fett, the targets themselves don't matter so long as his allies can defeat them, so there's a lot less reliance on the RNG to help. He's not quite as much or a proper "bounty hunter" as Boba's playstyle, more like a contract assassin, but it just feels a bit smoother in execution.
The Verdict?
For the first expansion to Star Wars Villainous, I had higher hopes. From the name of the game to its featured villains this one was aimed squarely at adding in some of the seedier parts of the Star Wars into a game that previously focused entirely on the Imperial and the Sith. But the Seventh Sister feels a bit out of place for that theme which is not helped by her being heavily reliant on Rebels characters and references compared to the other two. Having two Bounty Hunters in the game was also a choice considering how close their flavor would end up. Maybe someone more crime boss-y could get an inclusion, or even throw out a more interesting villain like Thrawn.
Mechanically Cad Bane and Seventh Sister are fun additions to the Star Wars Villainous lineup. Both stand out from other characters, are flavorful in their execution, and they feel and play just like you'd expect. And they have some fun uses for Allies too. Boba Fett himself is where the side gets down a little bit since he has so much overlap with other characters (Grievous and Ventress in the base game and Cad Bane in this one) and very little to make him stick out. And on top of that he's extremely hard to play well since his goals are shifting so much. But for all my criticism it is genuinely cool to do some of the Boba Fett stuff as you almost are piecing four puzzles together while fending off other players. I can easily see him benefiting from familiarity with the game and other characters.
Is two out of three not so bad for an expansion like this? I'd say so, especially for Star Wars fans with a bit of a completion mindset. It's got that lovely Ravensburger polish (seriously the movers keep getting better each time) and meshes well with the base game. Seasoned Villainous players will like some of the choices made with the characters and the innovation still going into the series while Star Wars fans will geek out over getting Chopper to beat up Boba Fett.
You can pick up Star Wars Villainous: Scum and Villainy from the Ravensburger shop, Amazon, or your FLGS. You can also grab the special edition with unique box and mover exclusively at Target. All go for about $29.99 (so ten bucks per villain).
Images via Ravensburger and Lucasfilm
Have strong thoughts about this piece you need to share? Or maybe there's something else on your mind you're wanting to talk about with fellow Fandomentals? Head on over to our Community server to join in the conversation!