Welcome back everyone, it's been a while! Today we won't be talking about a game however. Instead, we're taking a look at a horror TV show. A queer, indie, one at that-Scare BNB: The Hosts, on the new streaming service Diva Box Office.
It's been a while since I've taken a look at a show, and this is a bit of a unique situation for me at that. In the past I've looked at big productions that stem from franchises and have been diving through a whole season, either in a large article or episode by episode. Here though, I'm solely talking about my first impressions and thoughts after watching the first two episodes.
Scare BNB: The Hosts tells the tale of four friends who find themselves staying at a haunted house after one of them procrastinates too much on getting the group an Air BNB for a music festival, embellished with some rather unnerving owners. Personal drama interacts with history, trauma, and a potential haunting as the situation continually escalates.
That…is all I'm willing to say about the plot. I've seen two episodes of the five episode miniseries, so breaking this down beat by beat wouldn't work out too well, not least because Scare BNB: The Hosts is a thriller mystery more than it is a slasher or exorcism show.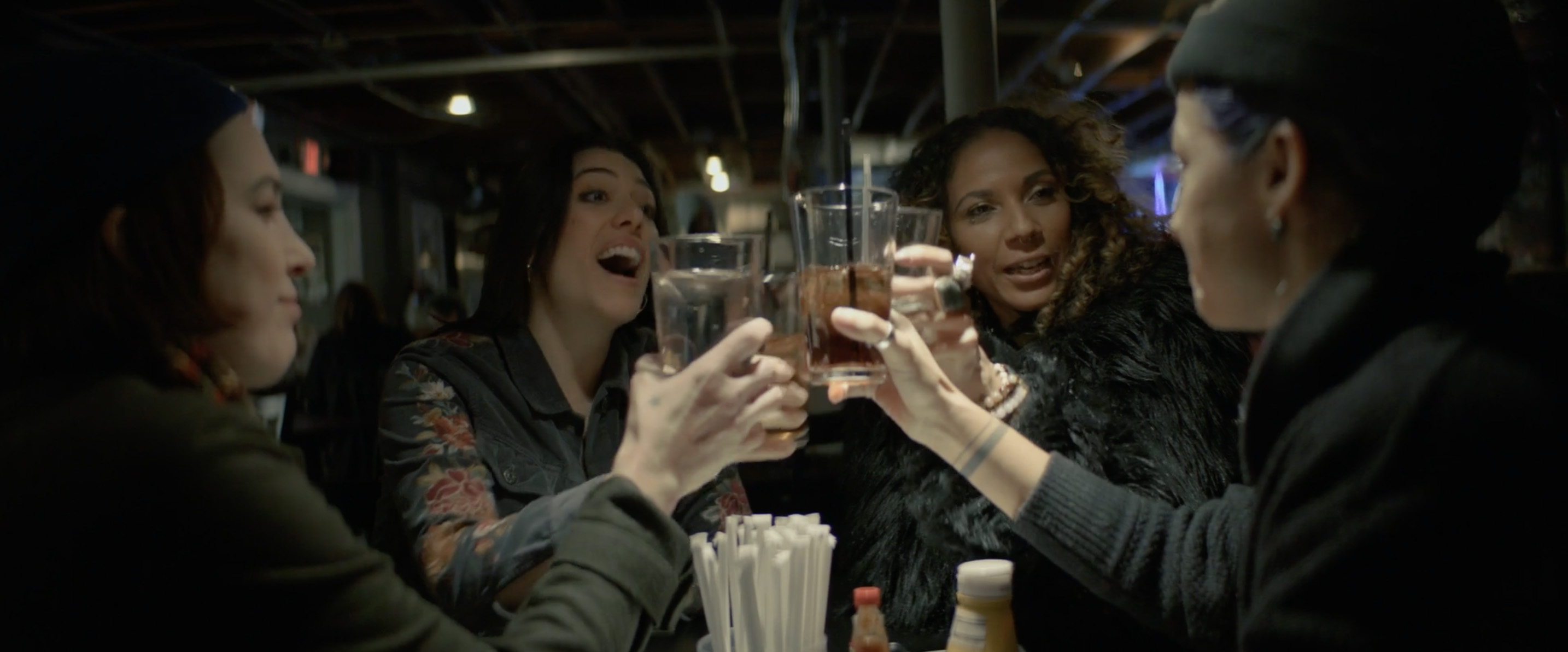 Instead, let's talk about some more technical aspects.
First and foremost, this is an indie project on a small, starting out, niche service, and it shows in some aspects. If a monster looking like this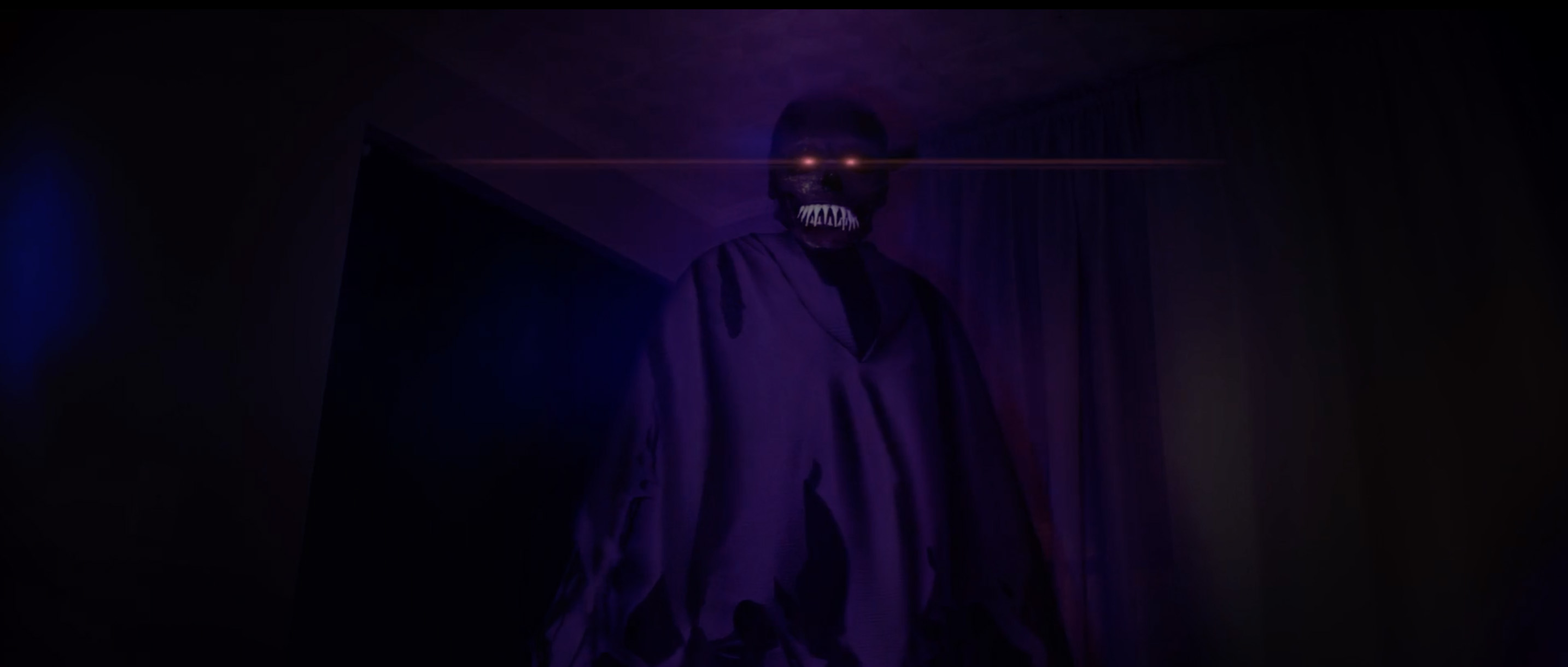 is going to take you out of the show, you might need to give this a pass.
However, this is really the only place where the budget constraints show up. It has some small things, like the lack of location variety or the fact that a storm is heard but never seen, but these limitations are worked around quite well, aided by the genre fitting a bottle film feel quite well.
Likewise, audio and video quality are never a problem. There are no times where either dip, at least not that I noticed, and everything is easy to see (unless it's meant to be unclear for spooky reasons) and easy to hear (ditto). This is not always the case in indie projects, no matter how well written, and horror and thrillers especially tend to suffer. So full points to Scare BNB: The Hosts for avoiding those pitfalls.
On the acting side of things, everyone does a good job. This is an extremely competent production, with no weak links, unintentionally annoying characters, or other such pitfalls that even big budget shows deal with. I will concede that I didn't consider any of the performances to be stand out either, but that's perhaps to be expected given that I was only able to watch two episodes.
All that being said however, Scare BNB: The Hosts is not without its flaws, they're simply more minor ones than one might expect. The main one is the pacing, both in terms of the scares and the character relationships.
We start the first episode with a silly prank scare by the titular hosts, who assure the four friends that there aren't really ghosts in the house, they're just a marketing ruse to get people to want to stay at their relatively small and out of the way house. Then the very next scene has some ghostly noises and tension. This feels like rather odd pacing to me, and is not the only example of the supernatural terrors of the show bouncing up and down like a roller coaster.
Also in the first episode, we have two characters, one of whom is newly single, getting together at the end of the episode. No big deal, except that the show handles this like other shows handle big 'will they, won't they' relationships, but we're meeting these characters for the first time. I'm no fan of the 'will they, won't they' dynamic/trope, but for goodness sake, you cannot have pining and the triumphant kiss in the first episode.
Now, to be fully fair to Scare BNB: The Hosts, the former issue is an inherent struggle with extending any horror premise outside of the slasher genre into the length of a TV series, even only five episodes. Ghost stories and hauntings require nuance and subtlety, and these are hard traits to extend over the course of multiple episodes, particularly when you're also going for a cute and cheeky tone like this show does. And the latter is not especially a deal breaker.
All in all, I consider Scare BNB: The Hosts' first two episodes to be a good start to a promising miniseries, one well worth your time in checking out. It's queer, has a diverse cast, is very solid from a technical perspective, and does a fairly good job at nailing the atmosphere it's going for, even if the pacing can be uneven at times.
Images courtesy of Diva Box Office
Have strong thoughts about this piece you need to share? Or maybe there's something else on your mind you're wanting to talk about with fellow Fandomentals? Head on over to our Community server to join in the conversation!