Another PAX Unplugged is in the books and while I recover from the miles of expo walking I did (and decompress from air travel), I wanted to look back at the games that stood out to me while roaming around. Big publishers always show out at PAXU, debuting their hottest titles to debut in the new year, but smaller publishers have a larger presence here than at GenCon. You see a lot more two-person companies showing off their latest and greatest, as well as a slew of talented new comers with their first titles. It's a great way to get the pulse of what's hopping in the state of tabletop.
Designer: Andy Logan
Artist: William Tiller
Publisher: Pop Fiction Games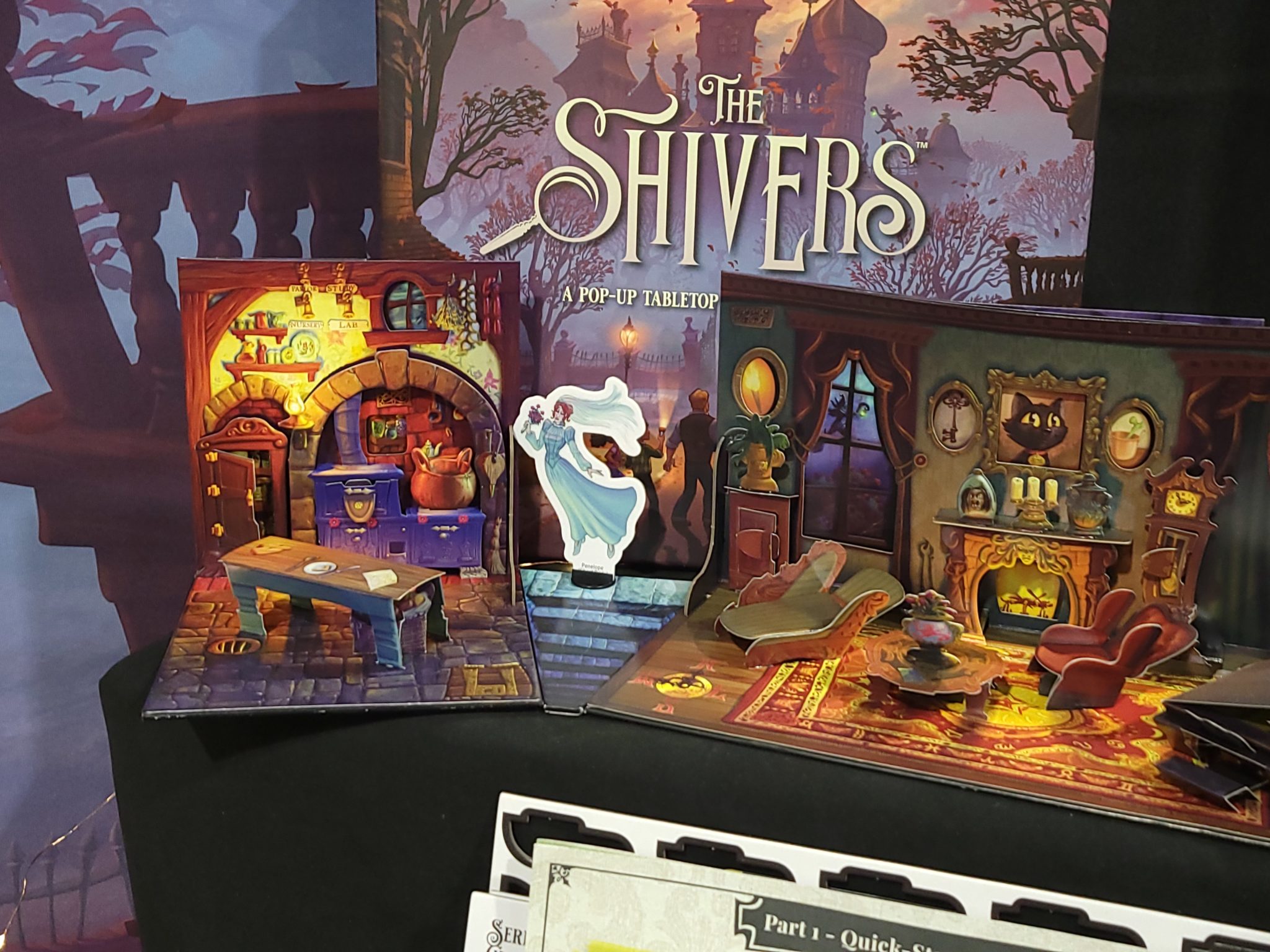 Maybe the most eye catching games on the floor, The Shivers is one of those Kickstarter successes that do gangbusters when they debut at conventions. It's essentially a combination of escape room and old school point and click adventure games (which it has a strong pedigree in thanks to art by a LucasArts alum). A GM-like storyteller will guide them through each scenario as they solve puzzles and move around each unique room.. They'll also have to fend of all sorts of monsters as well. Each room magnetically fits with the others to create a modular experience, and the rooms are rendered as gorgeous pop up books, with tons of moving parts and secrets for players to mess with.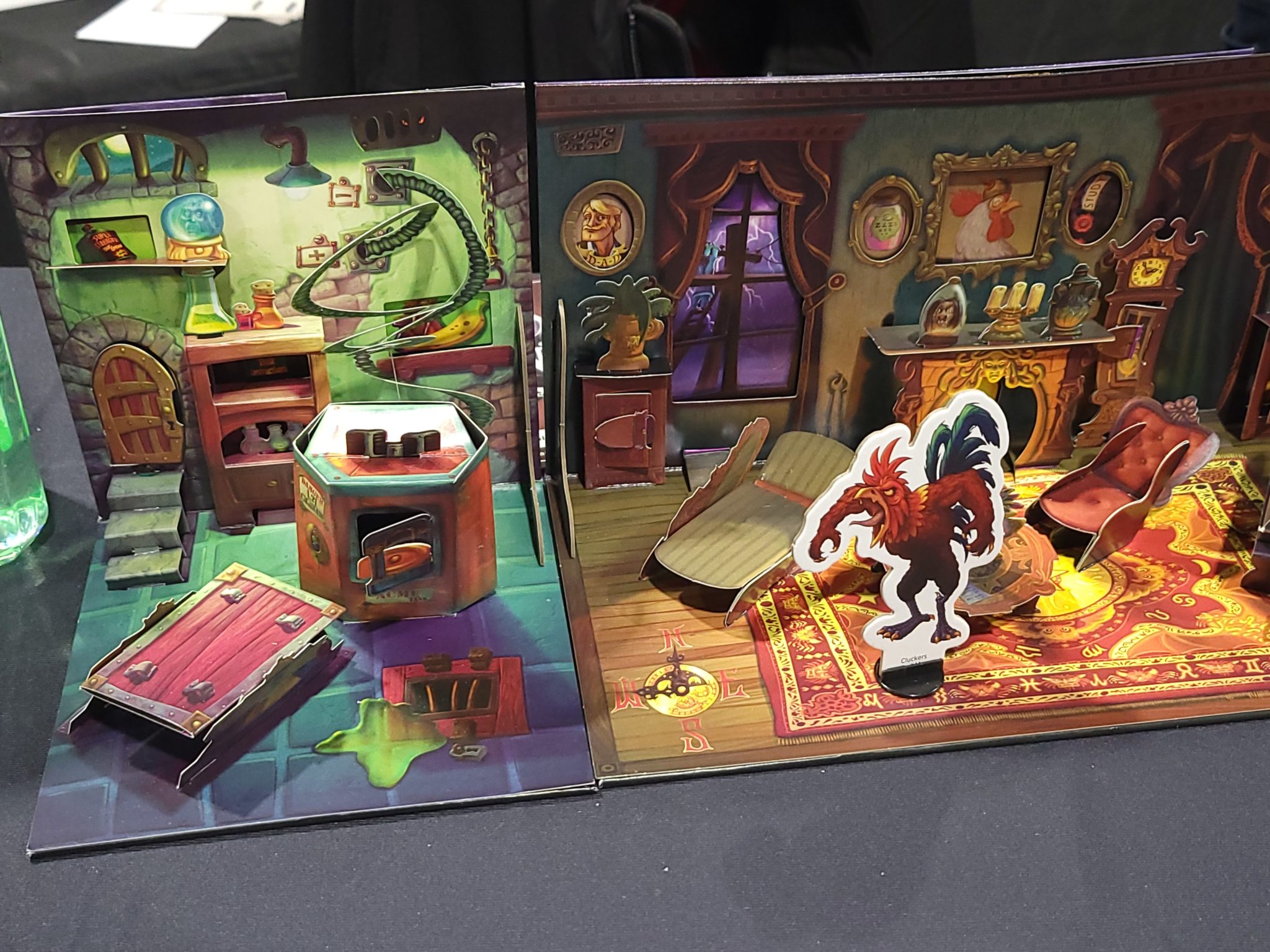 You can grab the game and its expansions on the game's website as it just went out to Kickstarter backers!
Designer: Sawyer West
Artist: Sonja Müller
Publisher: Plaid Hat Games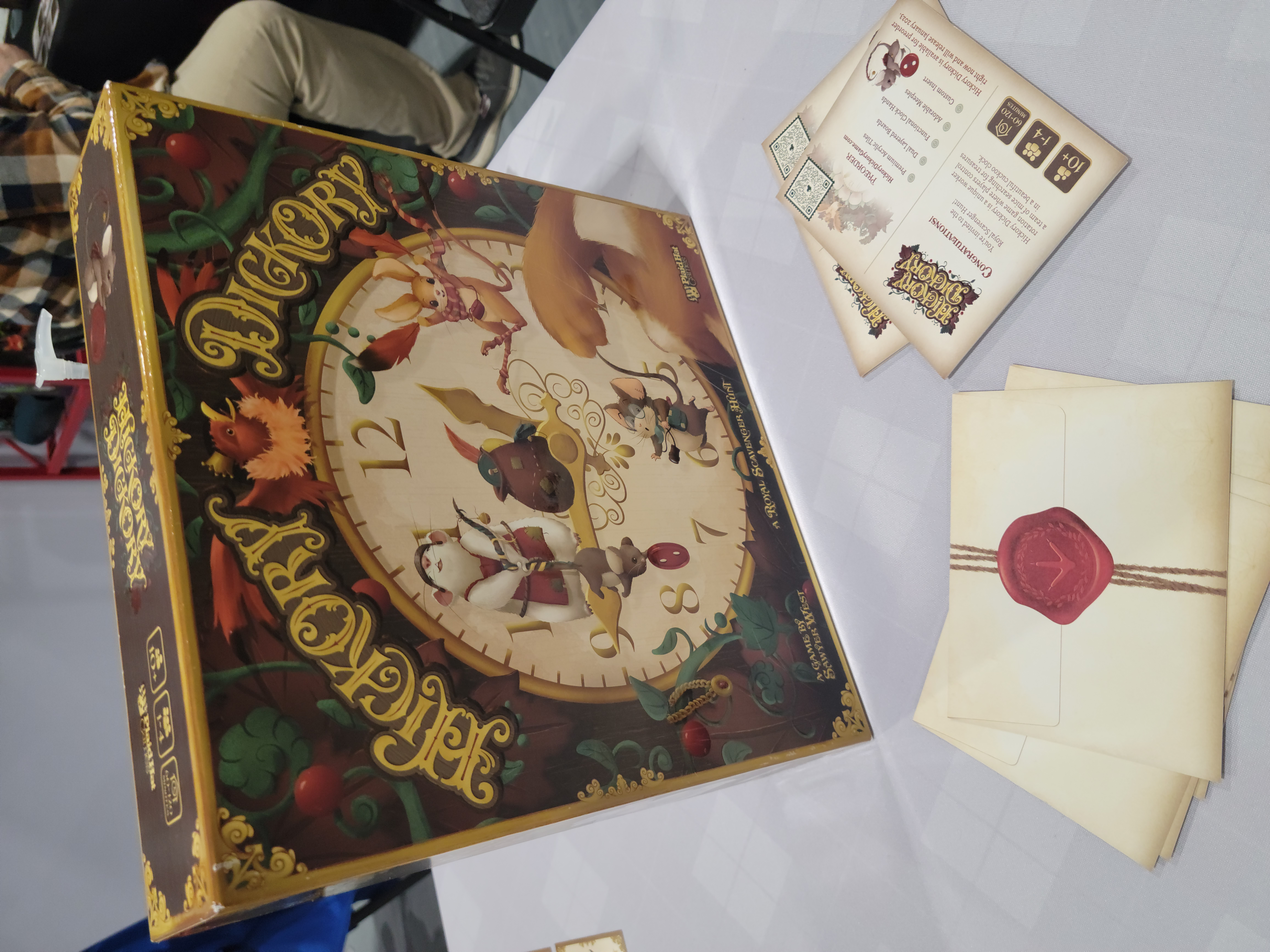 Plaid Hat makes the list this year with a fabulous and adorable game based on the classic nursery rhyme. It's a "worker rotation" game where players control a team of mice competing in the Royal Scavenger Hunt, moving around the face of a clock to gather the necessary items. Unlike normal worker placement games, your mice must ride the hands of the clock and get off at the right space in order to perform the needed action. But the hand is only so big, so if it gets too full then a mouse might get kicked off before they want to. Each mouse has a different specialty and size, and it's really fun seeing the seeming simplicity of the game unfold.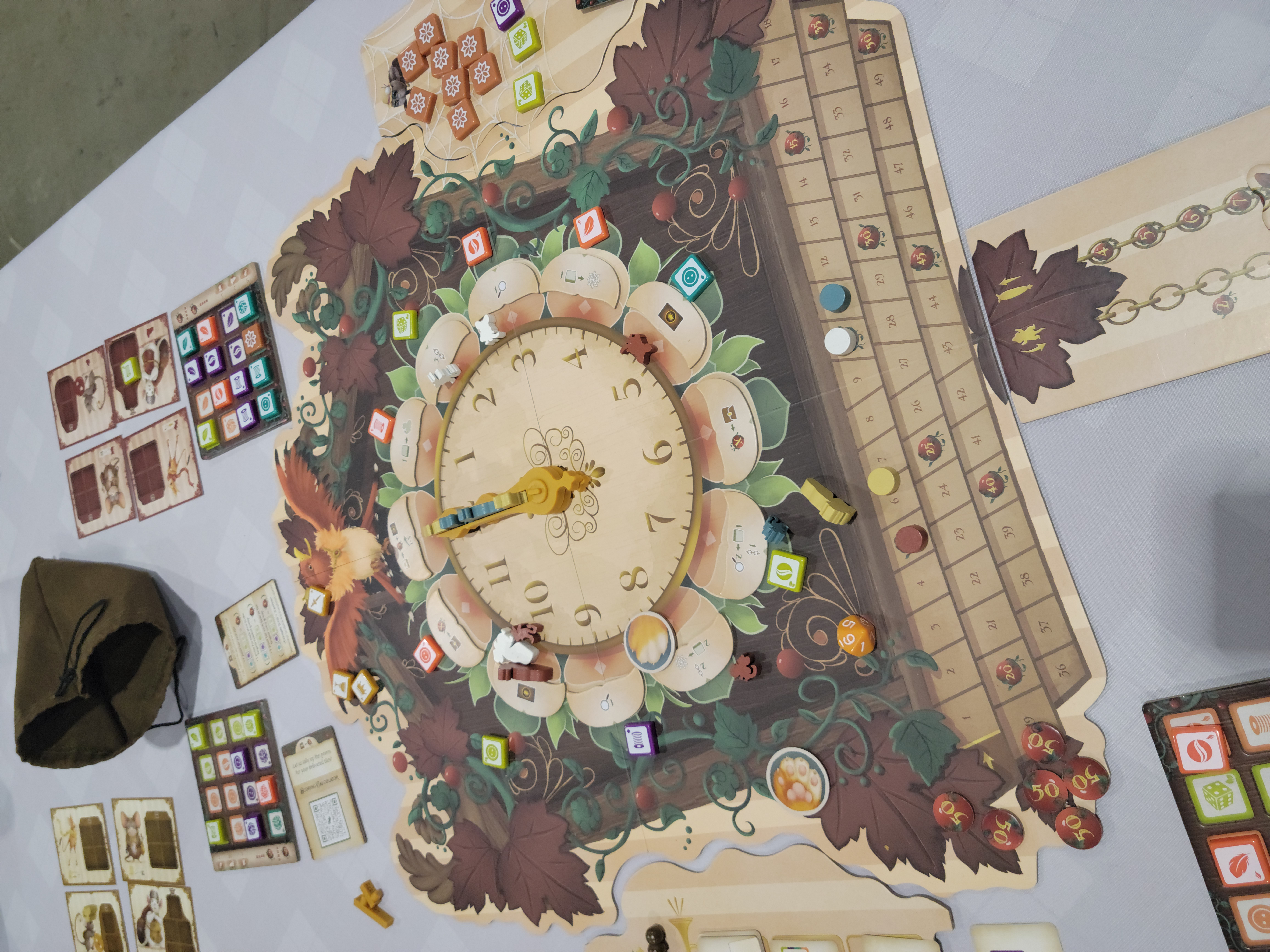 Hickory Dickory is set to release next month, and you can pre-order it now on the Plaid Hat shop. Or check in with your FLGS!
Designer: Eric Yadvish
Artist: Abi Toads
Publisher: Yadco Games
The debut game for designer Eric Yadvish and artist Abi.toads (who also happen to be a couple), Mycelium is one of those games at a con that you NEVER see empty. Their demo table was full for all three days and even people on the other side of the hall couldn't stop talking about it. And it was easy to see why once I got a chance to see it up close. Abi's art is adorable and used to perfect effect in this game of spreading mushroom networks and competitive fungi. Players have to connect their pathways and gather nutrients (almost like roads in Catan) while strategically using your special Mushlings to affect the game. You can even attack other player's networks! Alternate game styles let you up the violence or add a shop in, and there's plenty of little add-ons and upgrades to make the game even more impressive.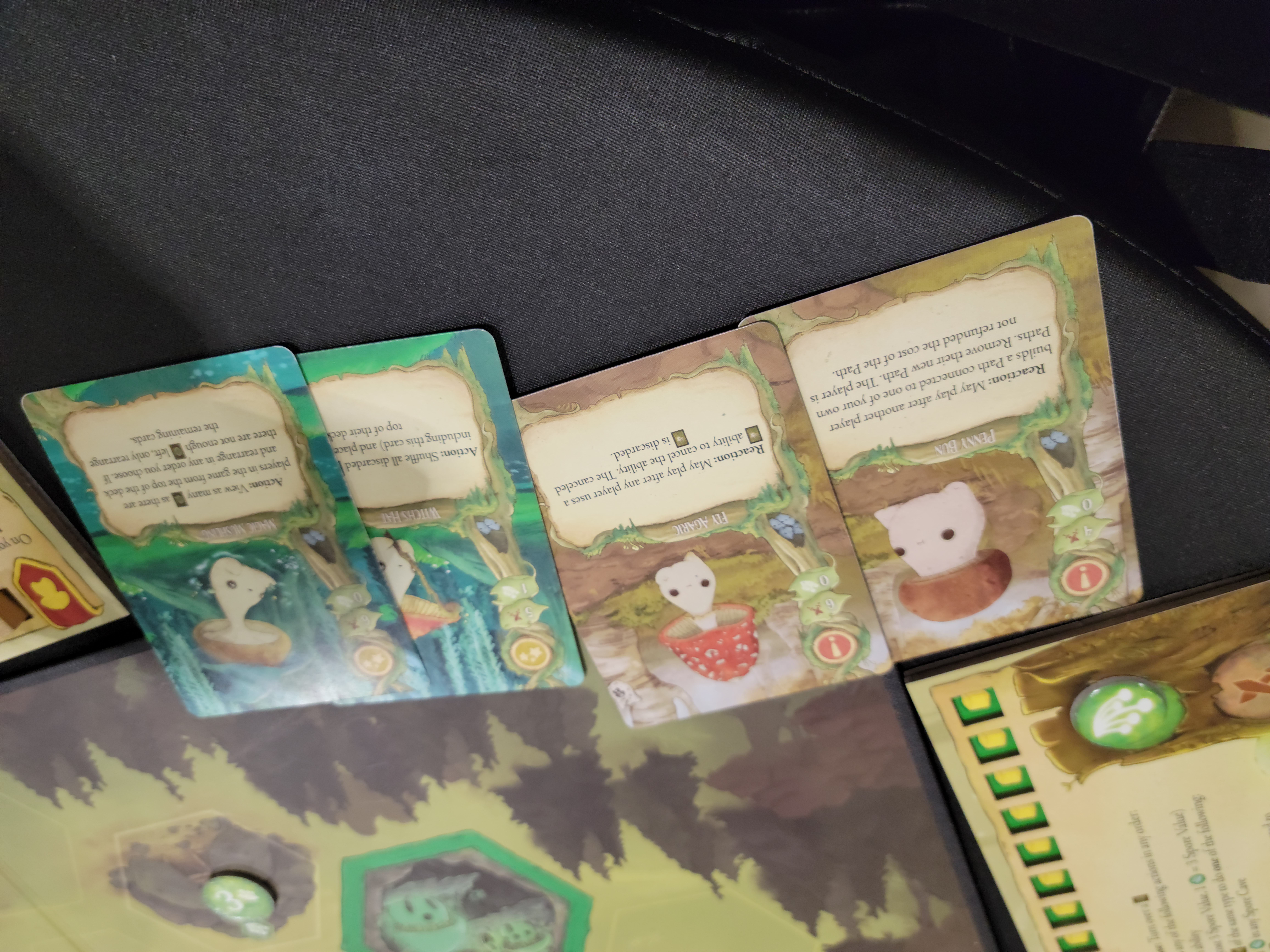 You can still back Mycelium on Kickstarter, with a release planned for 2023.
Designer: Isaac Vega
Artist: Alyssa Menold
Publisher: Rose Gauntlet Entertainment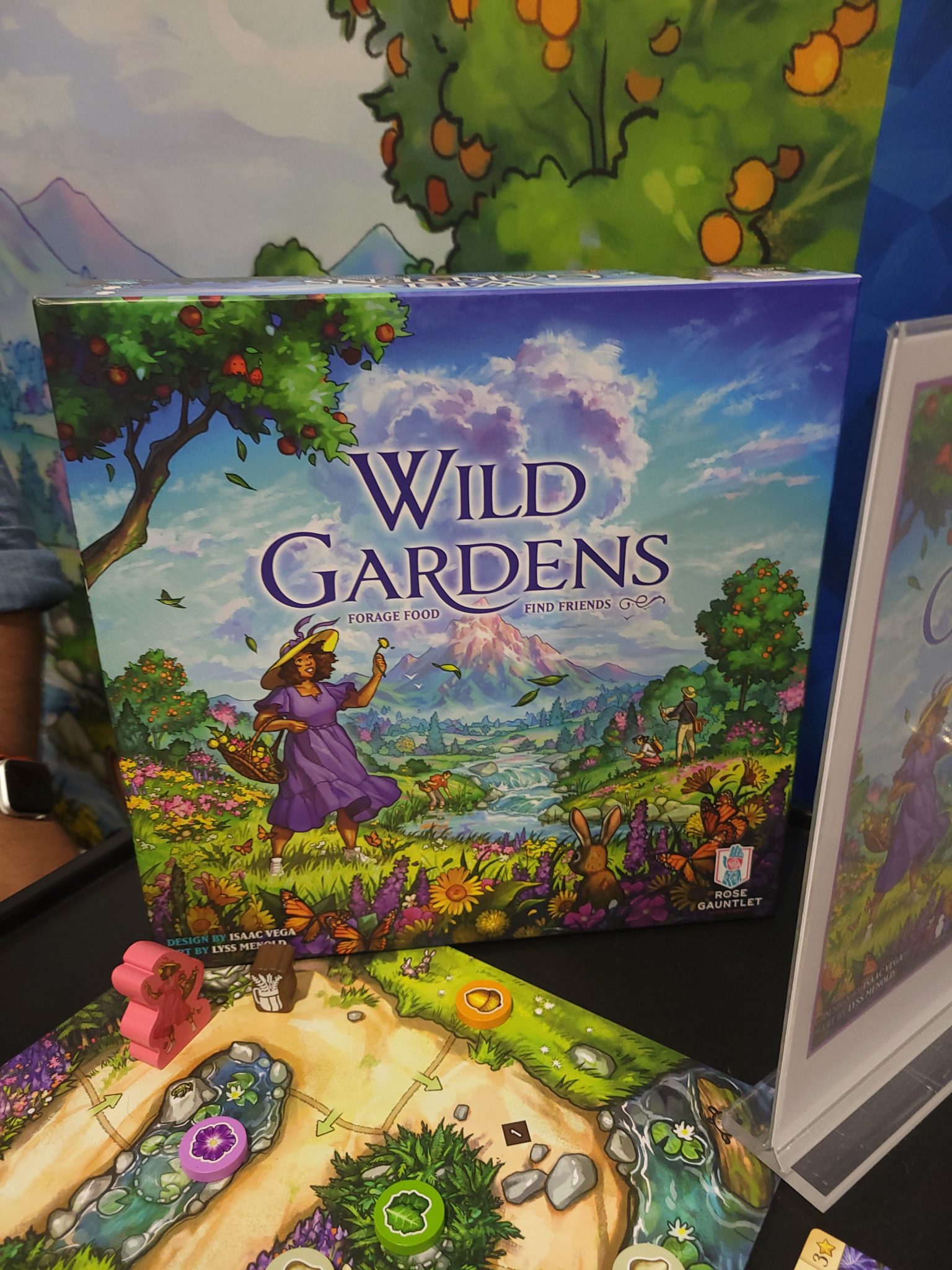 Dead of Winter designer Isaac Vega's company Rose Gauntlet has made a big impact already Keystone: North America, and their next title is already looking to be another hit. Wild Gardens is a sumptuous game based on the real-world foraging hobby, with players moving around forage spots to get the ingredients they need for delicious dishes. As you forage, you might meet guests you can invite home for a meal. If you can get what they want, you'll get special bonuses. All of the locations in the game are real-life foraging hotspots around the US, keeping with the theme of Keystone. Alyssa Menold's art is striking as always; the food looks good enough to eat!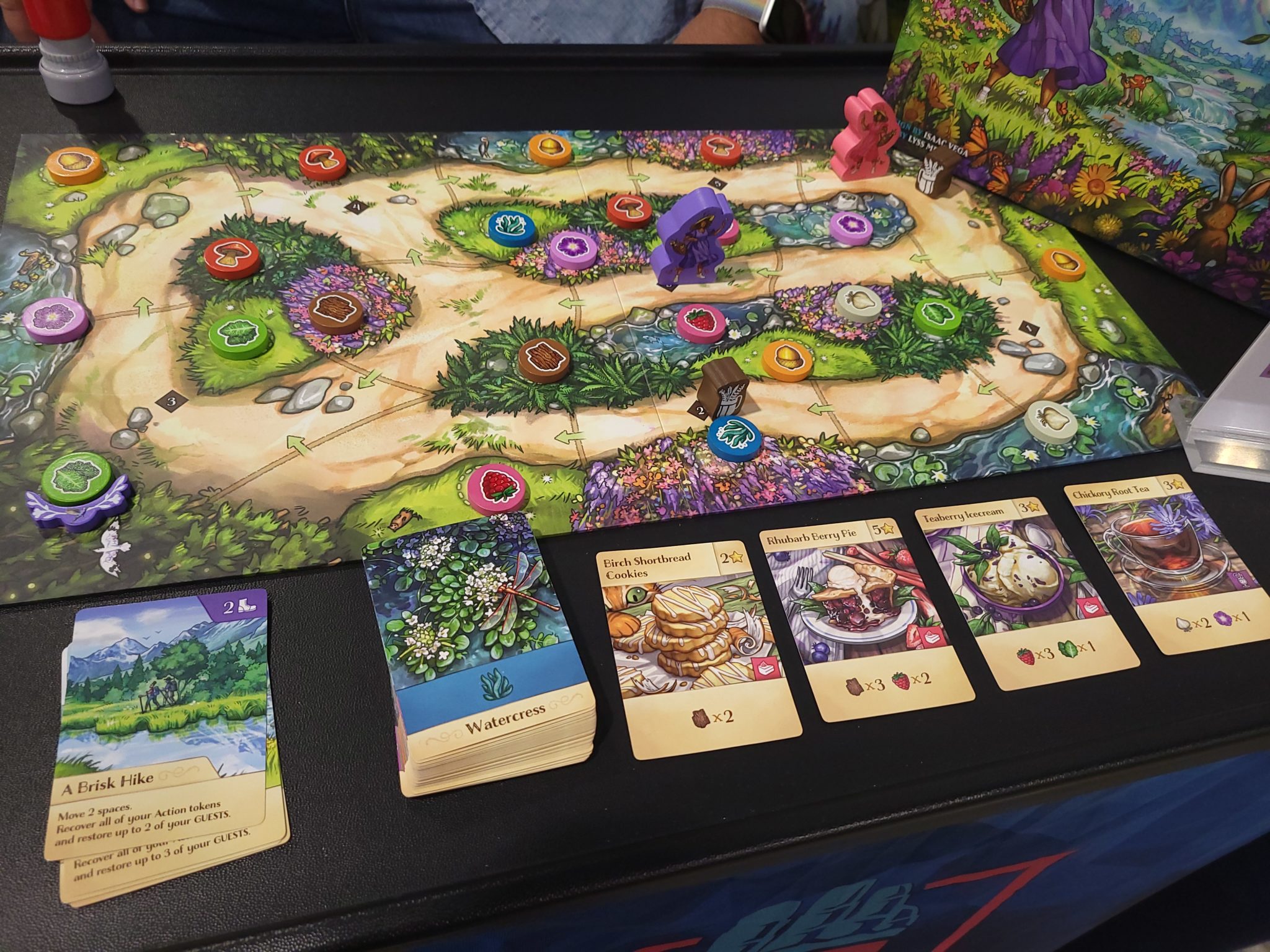 Wild Gardens is set to hit BackerKit next year.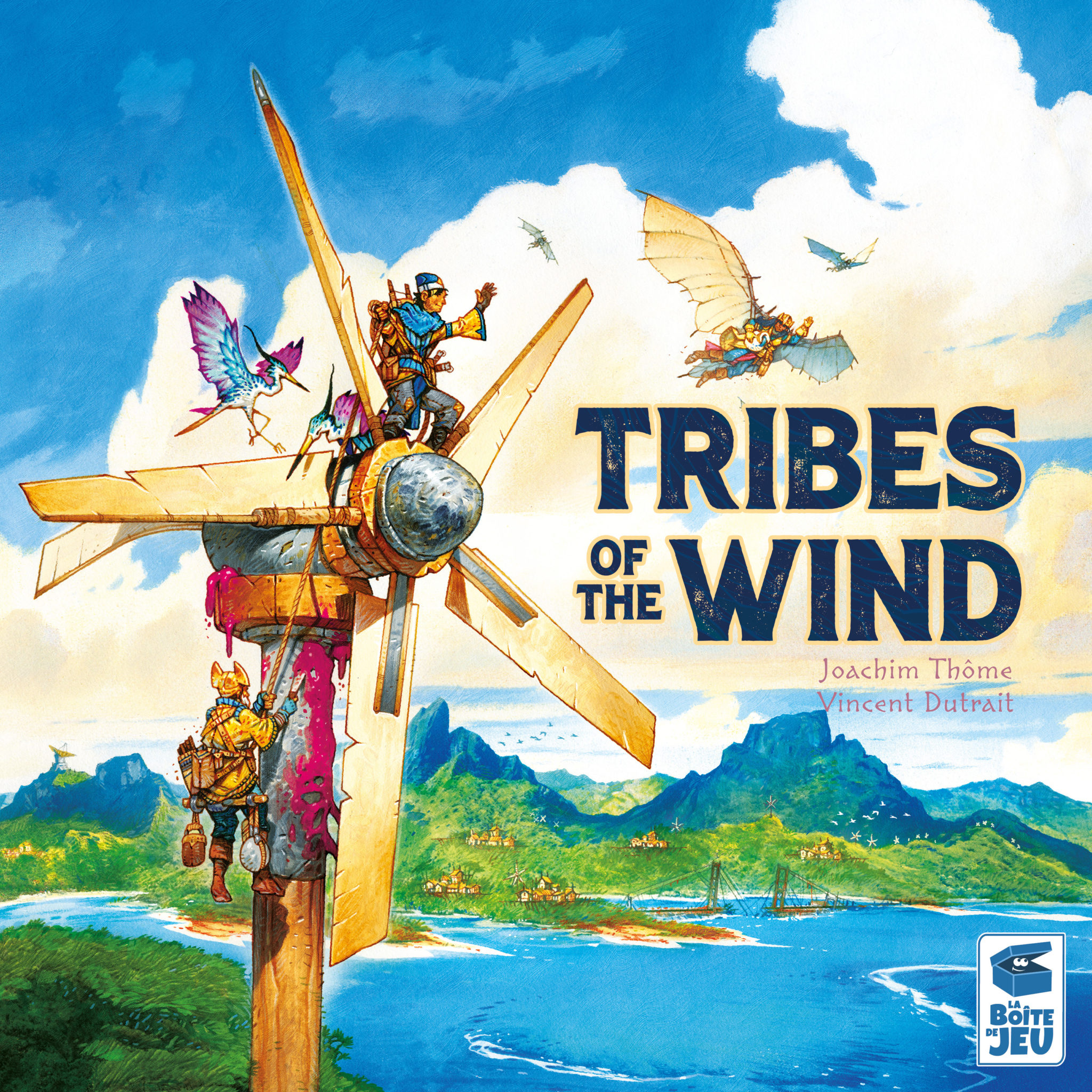 Designer: Joachim Thôme
Artist: Vincent Dutrait
Publisher: La Boîte de Jeu
This one is a bit of a cheat since Hachette didn't have it out to demo but it's still one of my favorite upcoming titles from their family of publishers. It's got massive Studio Ghibli vibes all throughout, taking clear inspiration from the classic Nausicaä of the Valley of the Wind thanks to its post-apocalyptic and environmental themes as well as its focus on air-based tribes. You'll play as a guide using elemental magic to keep the pollution of the world at bay as well as build up new cities so civilizations can grow. And while it might seem like that them would necessitate something crazy heavy, it's actually a pretty simple game with only three actions and fairly straightforward ways to use them. That doesn't mean it lacks depth, it just means that people who love the art and theme can pick up the game without getting trapped into a sloggy euro.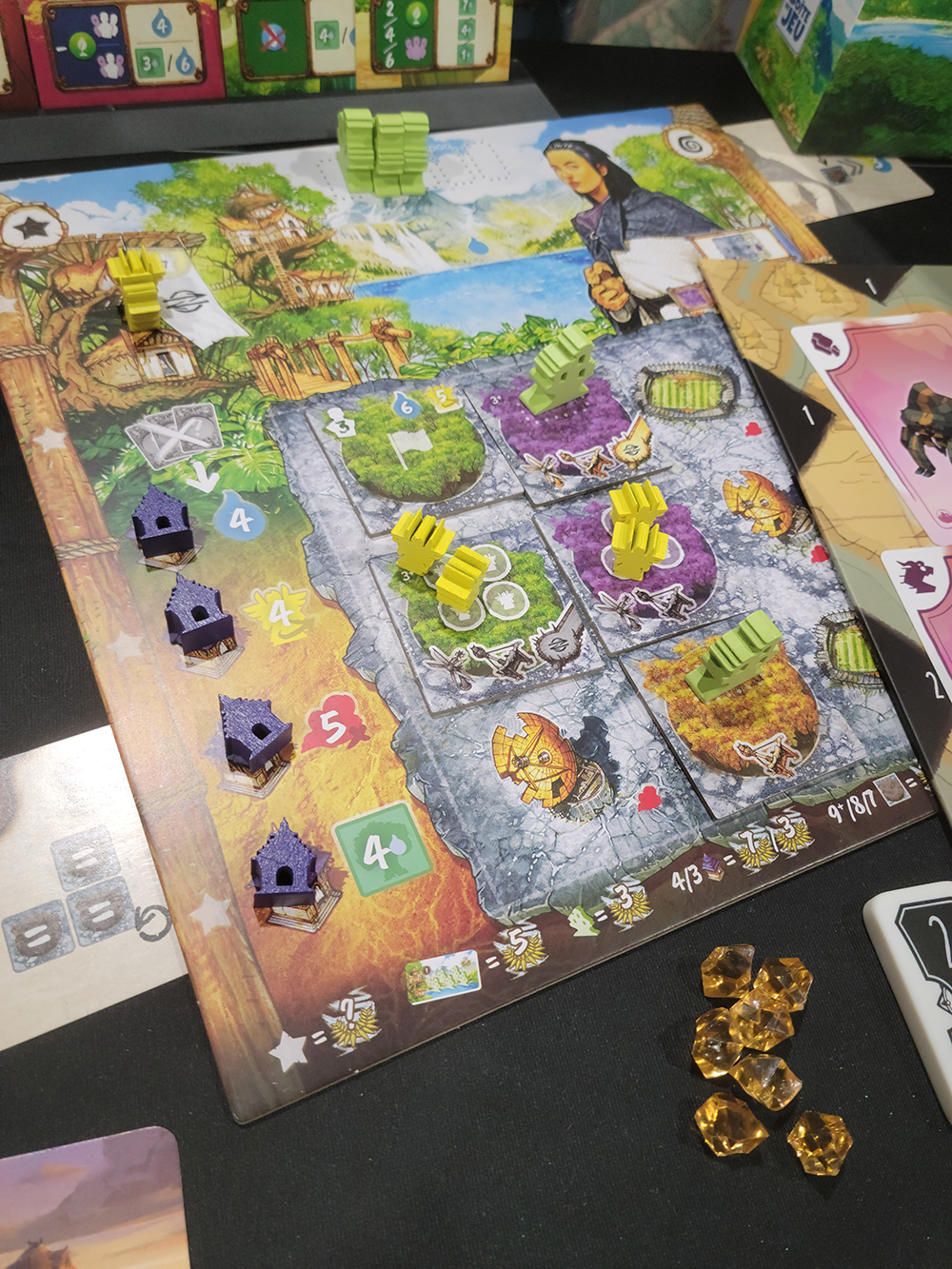 You can keep an eye on Hachette to learn when pre-orders open, and the game has a release aimed at Q2 of 2023.
Images via respective owners
Have strong thoughts about this piece you need to share? Or maybe there's something else on your mind you're wanting to talk about with fellow Fandomentals? Head on over to our Community server to join in the conversation!