Pandasaurus Games has experienced rapid growth in the past few years thanks to big successes like Machi Koro, Dinosaur Island, and Brew. But even a company as successful as Pandasaurus couldn't avoid the uncertainty of the past year, and many of their best laid plans did not come to fruition as expected. That said, big games like Dinosaur World, Brew, and The Loop all made a great showing at the show and sold like hotcakes to a public hungry for any games they might have missed in quarantine. They also had a pair of exciting new games to show off, and were nice enough to give me a special sneak preview during the show.
Pre-Order MSRP: $29.95
Release: Late 2021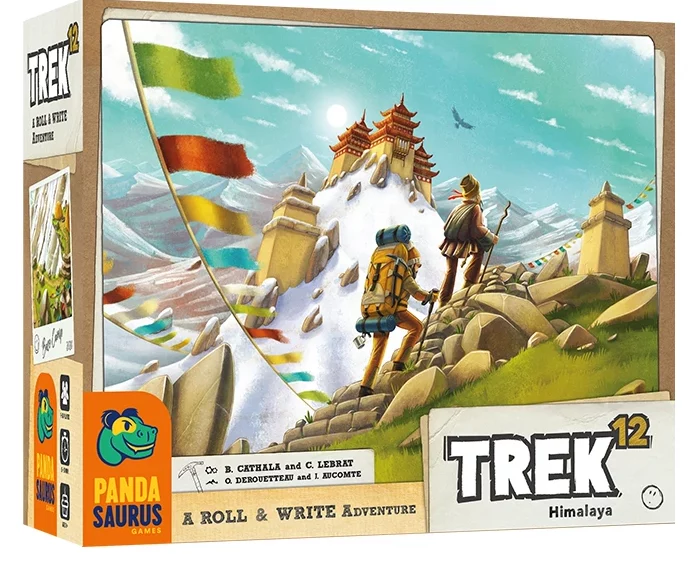 Trek 12 is Pandasaurus's next release, an import from Europe that debuted in 2020 to rave reviews. It's entering a market that's incredibly hot for games of the genre, and fans will find that the things they love about the genre are in evidence here: plenty of replayability, easy to play in large group, and accessible to Zoom play. It's a mountain climbing game (or if you want to be European about it, "alpinism") where each round a pair of dice are rolled and players combine the results in some way (add, subtract, multiply, keep high, keep low). Then you place the results on the "mountain" trying to create chains of numbers of the same value or of changing value, with different challenges and goals giving you more points. You can play one off games or a campaign of three mountains, and there's several mountains to choose from to keep you occupied.
The most interesting thing in Trek 12 might be the included challenge envelopes, which you unlock by pulling off particularly difficult number combinations. The envelopes contain "bonus" content like extra cards and even new mountains. Unlockable rewards for skilled play are not something we see much in board games, being more of a video game trope, and it's fascinating to see it being implemented.
Like most imported games (and games in general), Trek 12 has been hit by delays since it's intended release but Pandasaurus plans to have the game out by the end of 2021, with copies available at December's PAX Unplugged.
You can pre-order Trek 12 here.
Pre-Order MSRP: $49.95
Release Date: ???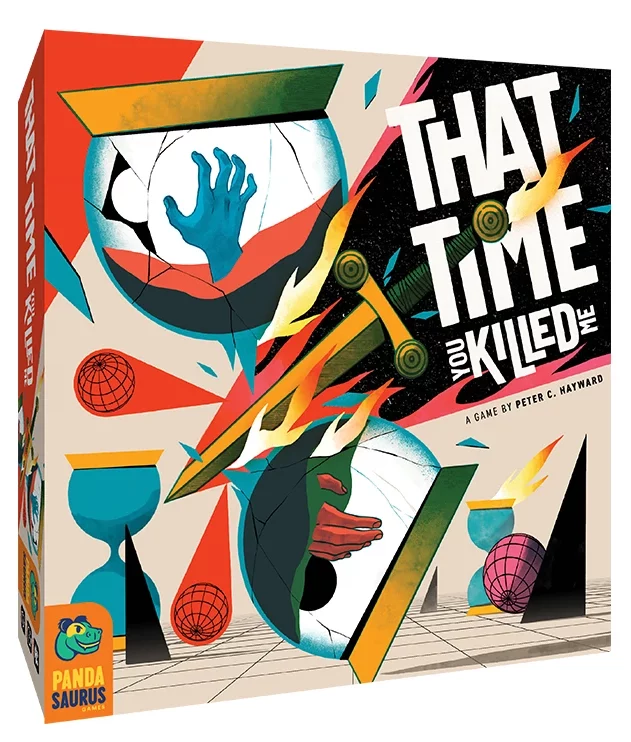 That Time You Killed Me was supposed to be one of Pandasaurus's flagship releases for 2021. A big box game with unique art and a ton of innovative gameplay, things were set for something truly groundbreaking to hit the shelves at the peak of board game season.
Alas, it was not to be.
Thanks to the timing of…well…everything, TTYKM might have been hit the hardest by the supply chain problems that have plagued the industry. All that really means is that we just have more time to anticipate its full release and ANTICIPATE WE SHALL!
At first glance a $50 2-player game is a hard sell, especially an abstract one with a superficial similarity to chess. But TTYKM has a lot going for it to justify the price tag and make it stand out not just from Pandasaurus's lineup but from abstract games as a whole. Jor Ros's art might be the biggest part of the package, lending the game a surreal quality that not only fits the chaotic nature of the game but also makes it stand out on the shelf and on the table.
Gameplay takes place between two opposing time travellers, one the inventor of time travel and the other a dirty evilton out to steal it (you don't know who is who). Each board represents the past, present, and future in which your pawns move, with actions in one affecting the ones ahead of it in the timestream. The game starts with you just navigating pawns around in what's essentially a fancy game of chess. Then you start adding in extras over time. First comes trees, which can be planted in one era to blossom into a shrub or even grow to a full tree in the future that can kill pawns and form walls. Then you add in statues, which act as moveable walls. The best addition might be the elephants, who are similar to walls but move like pawns controlled by a player. How do you know who the elephant is listening to? A snazzy little bowler hat of course!
These additions ramp up over time, requiring players to learn the game and its mechanics before adding more layers to complicate gameplay. Like Trek 12's unlockable content, this is a concept that I've not seen in too many other games, mostly being confined to story-based games. I love the concept behind it, though, and I can't wait to see how it grows naturally on the table.
While the release date for That Time You Killed Me is still mostly up in the air, Pandasaurus still hopes to have the game out by Q1 of 2022. You can pre-order it on their website.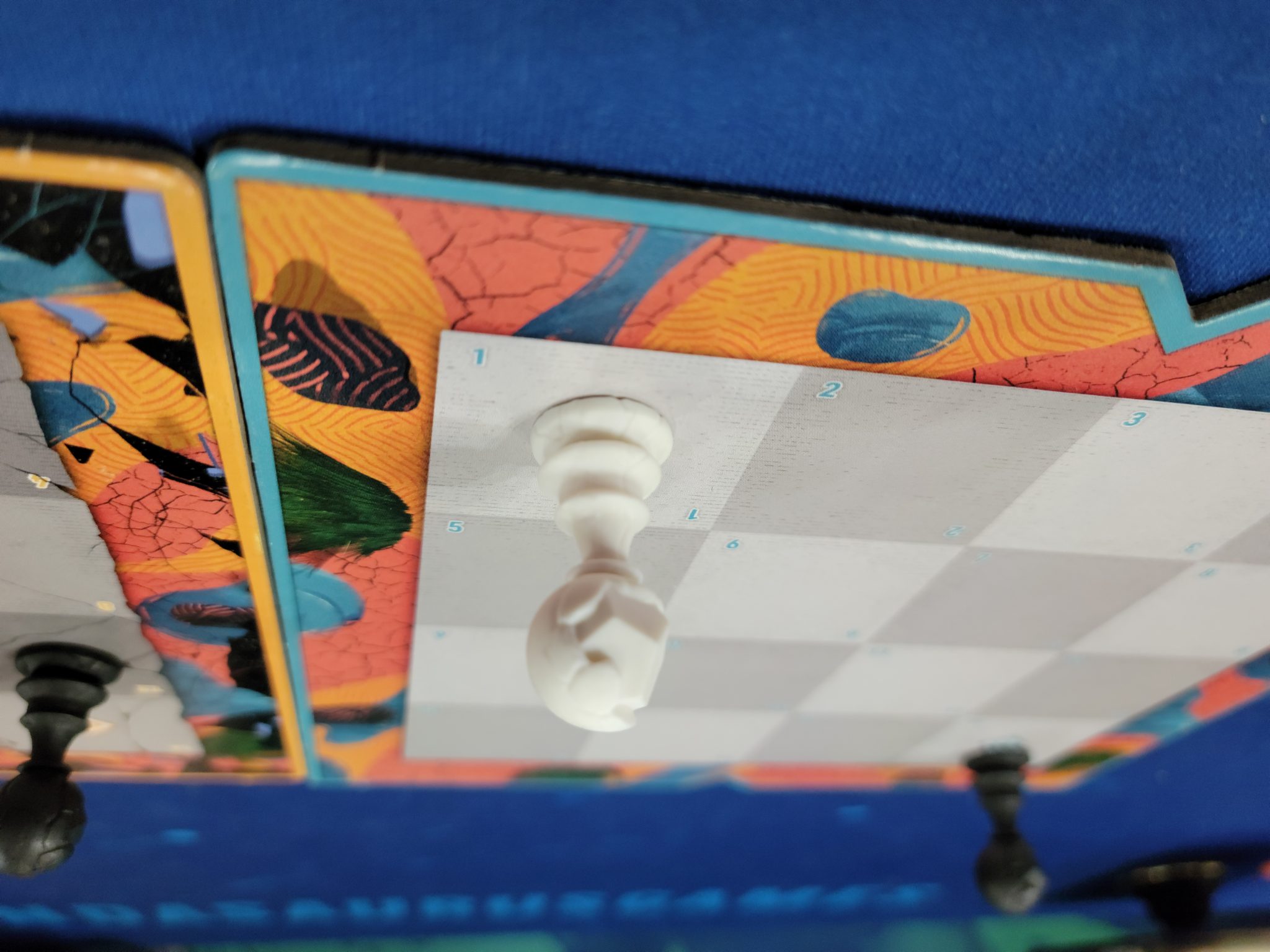 Images via Pandasaurus Games
Have strong thoughts about this piece you need to share? Or maybe there's something else on your mind you're wanting to talk about with fellow Fandomentals? Head on over to our Community server to join in the conversation!