While there has been no official confirmation of a season 2, the finale of One of Us Is Lying certainly makes us hope we'll get one. The release of the final two episodes not only gave us closure in regards to the death of Simon, but it set up a few threads that will hopefully be explored in a potential second season.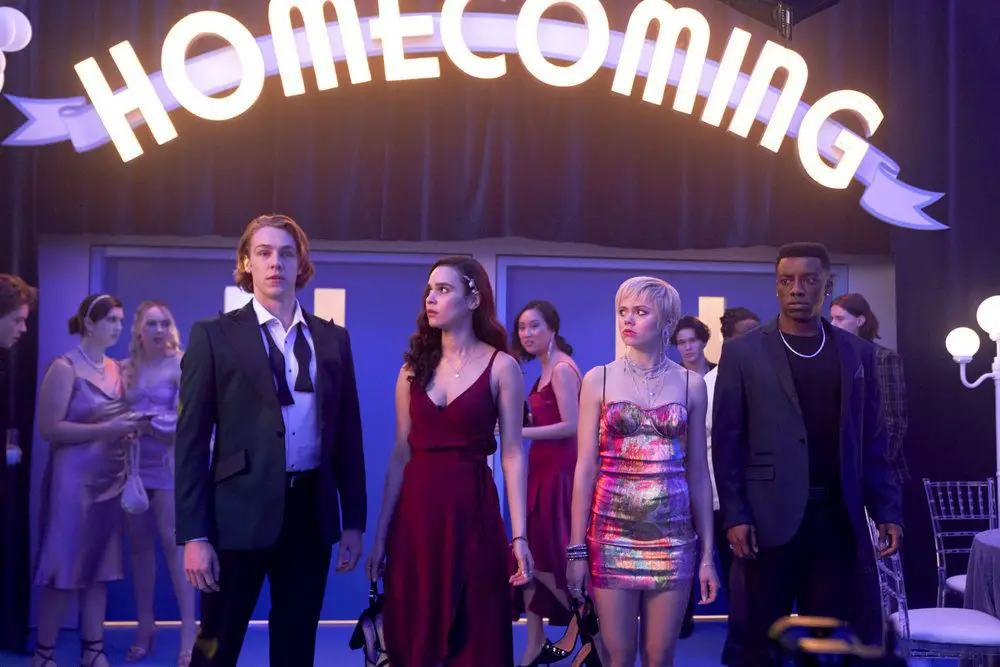 Sometimes Trust Issues are Good, Actually
The final episodes of the show revealed that while Simon did in fact poison himself in detention, he wasn't the only one who was in on the plan, nor was he trying to kill himself. Simon had reignited his old friendship with Jake, and the two had decided to try and mutually ruin the lives of Bronwyn, Nate, Cooper, and Addy. 
Despite the show constantly telling the audience that Simon was the true mastermind, it was really Jake who had orchestrated the majority of what happened to the Bayview Four before and after Simon's demise. Jake's idea to collaborate with Simon was sparked when he found out Addy was cheating on him (well before she was exposed on AboutTHAT) and the last two episodes of the season put his sinister ways on full display. 
Jake is revealed to have massive control issues in regard to every aspect of his life. When he finds out that Addy is cheating on him, he's triggered by the discovery because of his own father's infidelity, but instead of immediately breaking up with her, he decides to team up with Simon to humiliate her along with Simon's chosen targets of Nate, Bronwyn, and Cooper. 
Jake is even able to convince Simon to poison himself without EpiPens anywhere nearby, which of course leads to Simon's death. While Jake was initially only aiming to screw over Addy, his decision to betray Simon came when Simon revealed he was recording all of their Xbox Live calls. Jake's self-preservation instincts are tightly tied to his control issues, and he believed that the only way out of the situation was to allow Simon to die so that he would be able to take full command of their plan.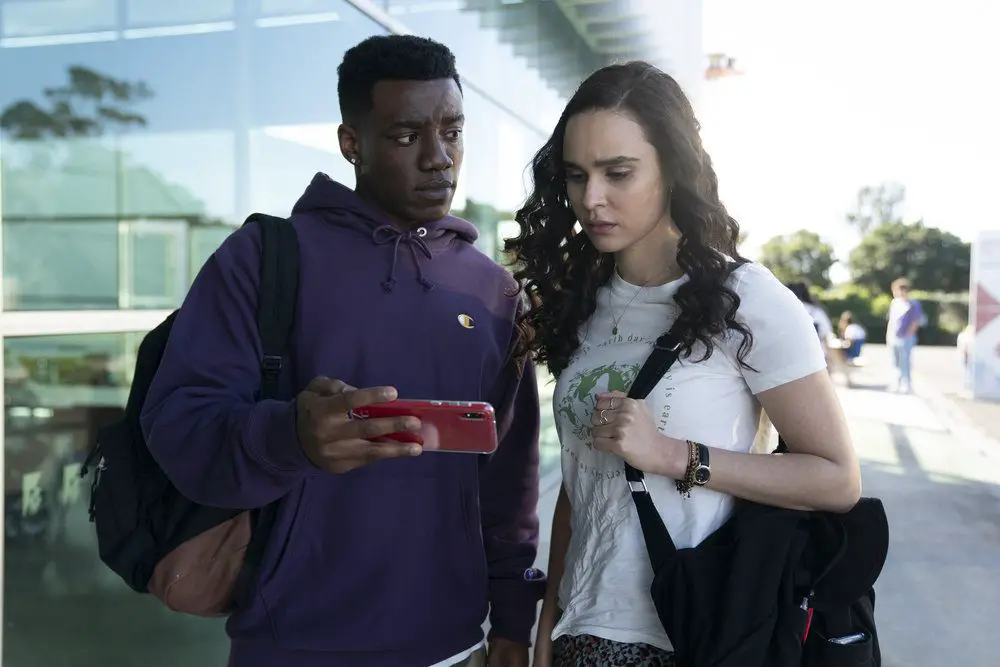 Normal is Just a Cycle on the Washing Machine
In the end, the Bayview Four (with the help of Janae) are able to get ahold of Simon's Xbox and it finally falls into the hands of the police, but the group is still faced with the fact that Jake ended up dead in the process. Still, they are able to evade police suspicion around Jake's death (he died in the middle of the woods, which had to make the whole thing a little easier), and everyone is allowed to return back to their normal lives.
"Normal" isn't necessarily great though. Despite Nate and Bronwyn's growing affections and her finally confessing her feelings for him in the finale, the two don't finish out the season together with Nate telling Bronwyn, "We are not each other's normal." It's clear that neither of them are happy about this choice, but it's clear that Nate has a guilt complex the size of Texas, and it's likely that this latest effort to make sure that Bronwyn doesn't get dragged into anything he thinks might hurt her.
Luckily for everyone watching who wants them together, the two will be forced back together via the hands of the mystery that seems to be planned for season two. The final scene of the One of Us is Lying finale has Bronwyn, Nate, Janae, Addy, and Cooper all receiving texts from "Simon Says" (who they assumed was the recently deceased Jake) saying "DO WHAT I SAY, OR EVERYONE WILL KNOW WHAT YOU DID."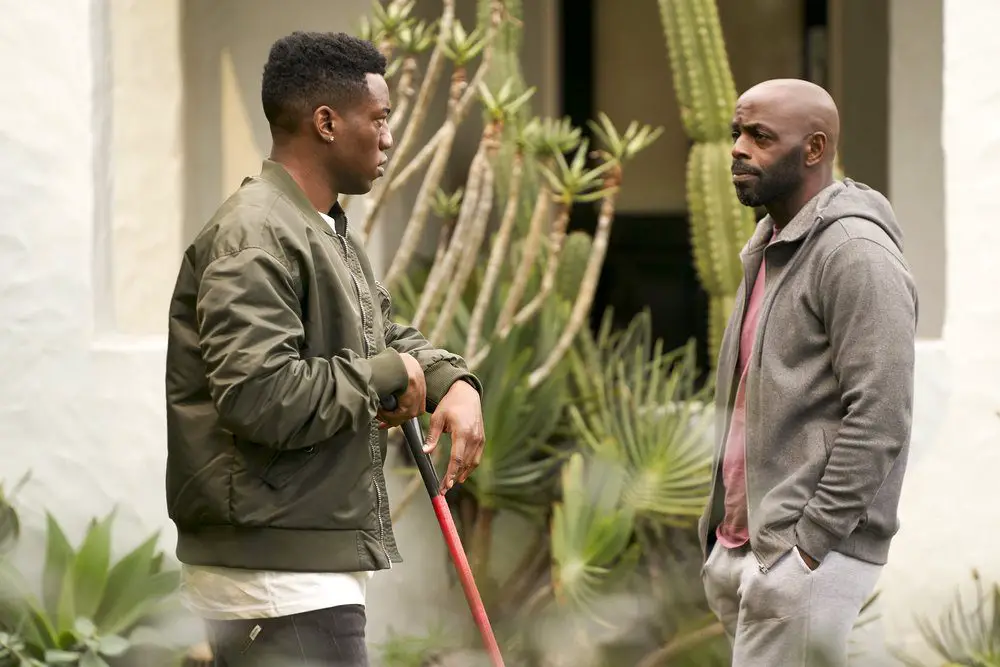 What's next for One of Us Is Lying?
Based on this cliffhanger, it seems like there won't be a lot of Karen M. McManus's sequel to One of Us Is Lying — One of Us Is Next — seen in the hypothetical next season. The second book in the duology is based around an almost entirely new cast of characters, and it's clear that the Murder Club we know and love will continue to be the focus of the show.
With this intended diversion from the books, a second season of One of Us Is Lying would probably read more like an original show than an adaptation, which means that the relationships that the show has spent a season building can only become more complex. Not only would this allow the relationship between Nate and Bronwyn to recover and grow, but the series would also have more time to dig into relationships like Kris and Cooper's.
As much as we got of them throughout the first season of the show, it would be great to see them take a more central focus, especially since Nate and Bronwyn are out of play at the end of the season one finale. There's also some potential for a relationship between Addy and Janae, and a love triangle between the two of them and Maeve would be a lot more interesting than the one we got in the front half of season one.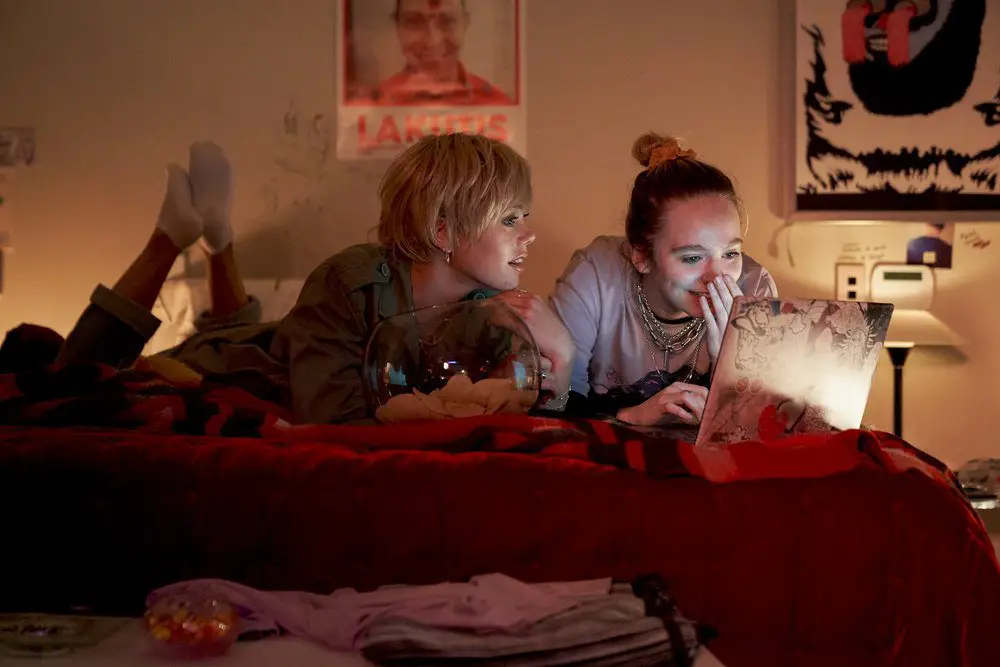 In the end, One of Us Is Lying is far from the best teen mystery drama out there, but it is also far from the worst. It falls in the realm of compelling without being too intense, and aside from a few things, the high school setting is actually very believable compared to other shows set in that environment. If the show does manage to get renewed for a season two, it'll have the advantage of jumping off from a very well-developed first season, and that's not something that every show can say.
Images Courtesy of NBCUniversal
Have strong thoughts about this piece you need to share? Or maybe there's something else on your mind you're wanting to talk about with fellow Fandomentals? Head on over to our Community server to join in the conversation!