Kelly Sue DeConnick and Milkfed team host the 13th #VisibleWomen event in effort to get women in the comic book industry more paid work.
On Monday, March 27th, Kelly Sue DeConnick will host the 13th #VisibleWomen Twitter event in a continued effort to raise the profiles of women in the comic book industry. These self submissions will then be added to the Visible Women spreadsheet, made available for free to hiring professionals in comics and related industries. To date, the spreadsheet has grown to include over 2,400 submissions, and requested by over 300 companies and hiring professionals.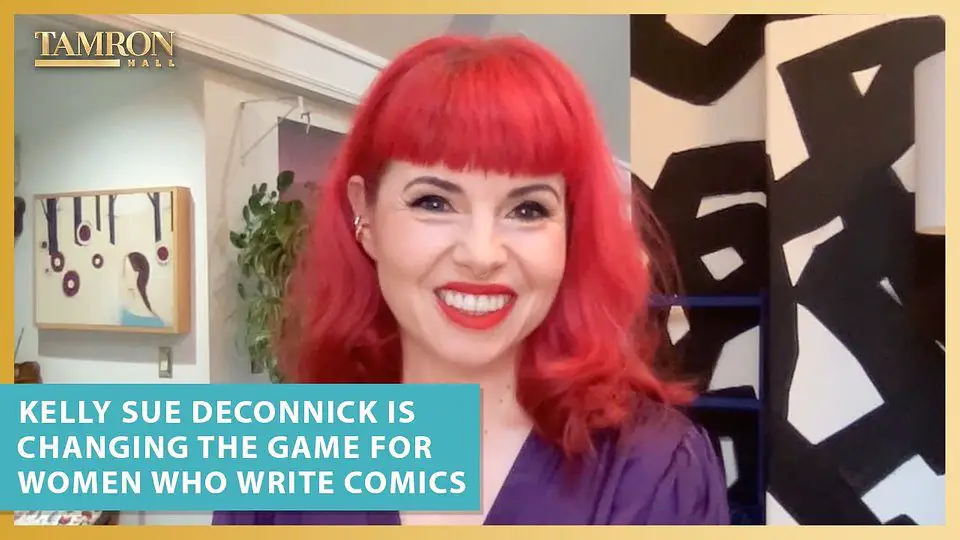 Creators looking to submit can do so with the following, preferred formats.
Example submission for artists: I'm [full name]. [A couple words about your style/genre or titles you've worked on] & my portfolio is at [link/links]. I also [color/letter/flat/write]. #VisibleWomen
Example submission for writers: I'm [full name], I wrote/write [title of book(s)]. Samples of my work can be found [LINK.] #VisibleWomen

The first #VisibleWomen event was held on Twitter in 2016. Frustrated at the perception that it was difficult to find women to draw mainstream comics, writer Kelly Sue DeConnick opted to spend a Monday leveraging her Twitter platform to spotlight women comic book artists by retweeting links to their portfolios with the hashtag #VisibleWomen, a cheeky nod to Marvel's first superheroine, the Invisible Woman.
The response was such that DeConnick and her team decided to repeat the event every six months, collecting submissions from the hashtag into a spreadsheet and distributing it free of charge to any hiring professional in the publishing industry, on request. "The focus has always been comics," adds DeConnick, "but we get spreadsheet requests from all areas of publishing, as well as gaming and animation."

When asked if other genders can participate, DeConnick says, "The #VisibleWomen Twitter event welcomes (and has always welcomed) all marginalized genders, but we understand and respect that some folks are not comfortable under the banner of "women." We therefore mean to call attention to hashtag initiatives such as #IAmNonbinary, #VisibleNBs and #transmascartists. Marginalization of course extends beyond the boundaries of gender-identity, and #VisibleWomen is committed to sharing whatever platform we are able to construct by taking every opportunity to promote and foreground other inititives such as #drawingwhileblack, #AsAmCreatorRollCall, #indigenousartists, #bipocartists and #artistswithdisabilities."
Future plans for #VisibleWomen include launching a website with a searchable database, resources for both comic creators and readers, and even incorporation as a non-profit. DeConnick insists that when talking about the future of #VisibleWomen, it's also vitally important to acknowledge and celebrate the work of cartoonist MariNaomi, whose databases- Cartoonists of Color, Queer Cartoonists, and Disabled Cartoonists– predate the #VisibleWomen project and remain invaluable resources for our industry.
Hiring professionals can request a copy of the Visible Women Spreadsheet by getting in touch here.
Images via Milkfed
Have strong thoughts about this piece you need to share? Or maybe there's something else on your mind you're wanting to talk about with fellow Fandomentals? Head on over to our Community server to join in the conversation!