Following a wild mid-season finale, New Amsterdam is back with the start of the back half of its fourth season. With the show now taking place in two locations – London with Max and Helen and New York with the rest of the gang – there could've easily have been a disconnect that jarred audiences, but the show manages to make everything work despite the literal ocean between these characters.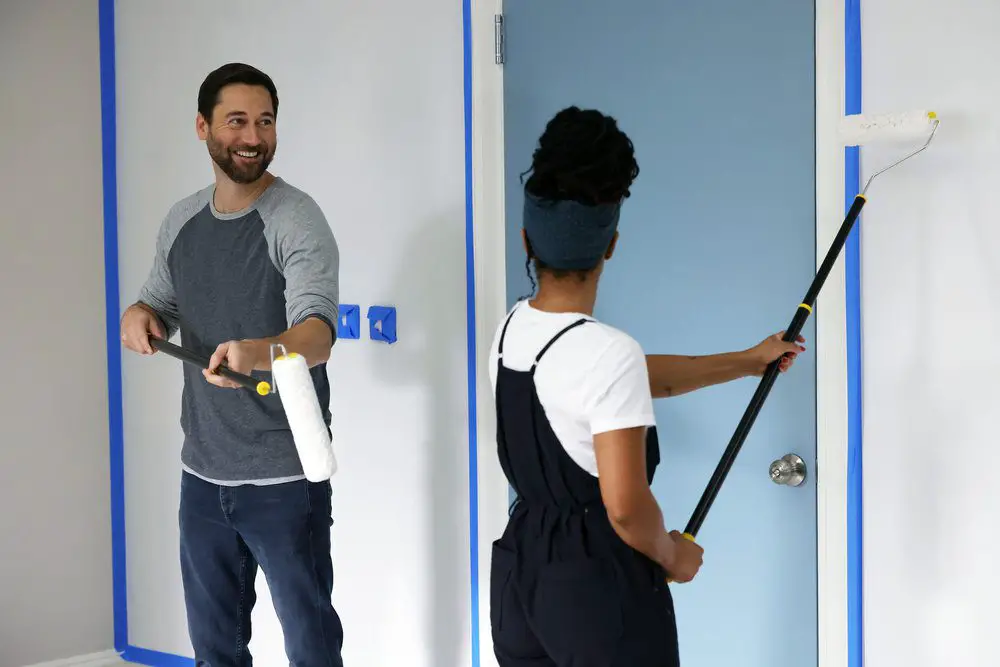 Adventures Across the Pond
Helen and Max's move to London is in full swing. The episode opens with their arrival in the UK, and the whole thing is a very sweet two minute bit with them painting their new apartment, going around the city, and welcoming Luna into their new home (the hug she gives Helen is maybe the cutest part of the entire sequence).
After all of that, we get to see Helen in her new role as medical director, where it's clear that she's using both her own knowledge as a PR doctor in the US and the things she's learned from Max to fuel her own style of leadership. Max, on the other hand, is working as a receptionist for the clinic while he waits for his UK medical license to be approved, but that doesn't mean that he isn't still causing his usual level of chaos in some way or another.
While Helen tries to get new reforms passed by the NHS for the clinic, Max's people skills simply aren't suited well for a desk job, and it's clear that he's a tiny bit at fault for the clinic's satisfaction scores being in the single digits. That said, him causing long lines at reception is just the tip of the iceberg to the clinic's patients' dissatisfaction with the NHS.
Max being Max manages to sympathize with them and leads a group of patients in the waiting room to spontaneously protest for better healthcare. Unfortunately for Helen, this protest coincides with the arrival of the London Regional Director of the NHS, and he subsequently blocks all of Helen's reform ideas for the clinic and cuts her funding by 10 percent.
Despite these roadblocks, Helen has decided to keep pushing forward, even if that does mean firing Max from his receptionist job and not hiring him as a doctor at the clinic. While she expects him to be upset at her due to this development, he says that however their move to London goes doesn't matter at the end of the day because as long as Helen is there, he loves it because he loves her.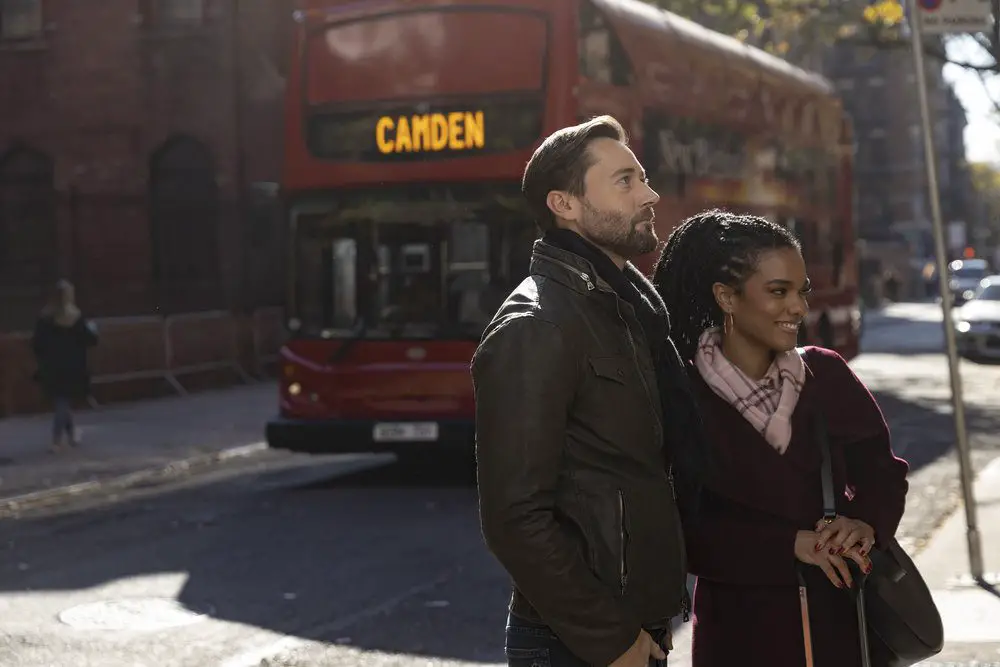 Turmoil Back Home
As has been said in previous recaps of New Amsterdam, the whole Floyd/Lyn/Claude situation is one of the show's weakest plotlines. The trio are again relegated to the D plot of the episode, and it really just seems like they need something huge to happen to make their story interesting.
While Lyn worries about the baby having spinal muscular atrophy because it runs in her family, Floyd and Claude decide that they're going to take the fetus' genetic testing as a chance to figure out who the father truly is. When Lyn finds out about this, she's rightfully angry at the two of them for being more concerned about themselves than they are about her when she's the one who actually has to deal with all of the highs and lows of being pregnant.
After Lyn has a medical scare, Floyd and Claude decide that they'll hold off their mild animosity for each other for Lyn's sake, and they have the lab destroy their DNA samples for the paternity test. Lyn does state that she wants to know who the father is just as much as either of them though, so it looks like that element of their story will still be pretty significant for the rest of the season.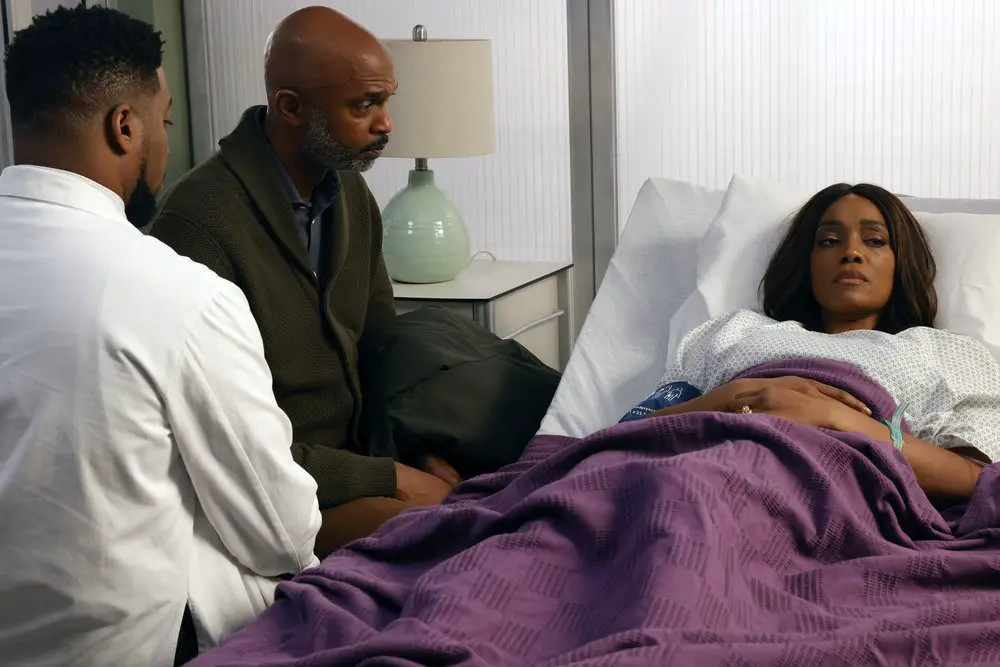 Do They Make Worst Boss Mugs Too?
At the real core of the episode, we again have Victoria Fuentes wreaking havoc upon New Amsterdam. In the six weeks since Max departed, she has been given the cold shoulder by everyone in the hospital (which she deserves), and she decides that she's fed up enough to call a department head meeting that is clearly meant to serve as a parallel to the one Max held in New Amsterdam's series premiere.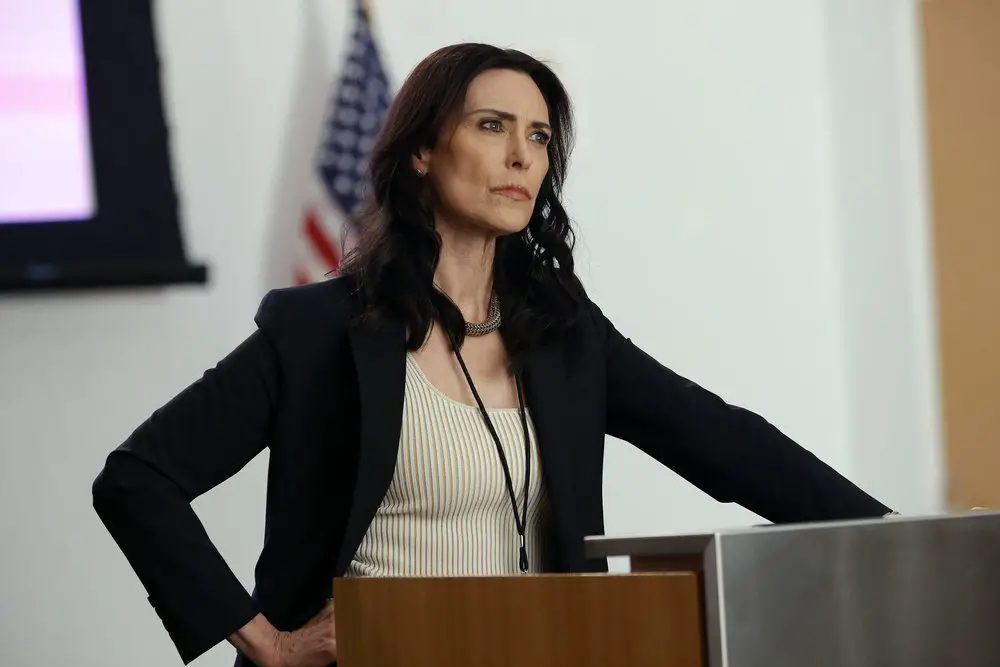 Fuentes introduces a swath of profit saving and creating measures that are directly in opposition to the reforms that Max made, and along with this introduces Mia Castries (Genevieve Angelson), the new head of New Amsterdam's Holistic Medicine Department. Along with being the first of Fuentes' notable new hires, her salary is directly paid for by the money Fuentes saved by laying off half of the staff.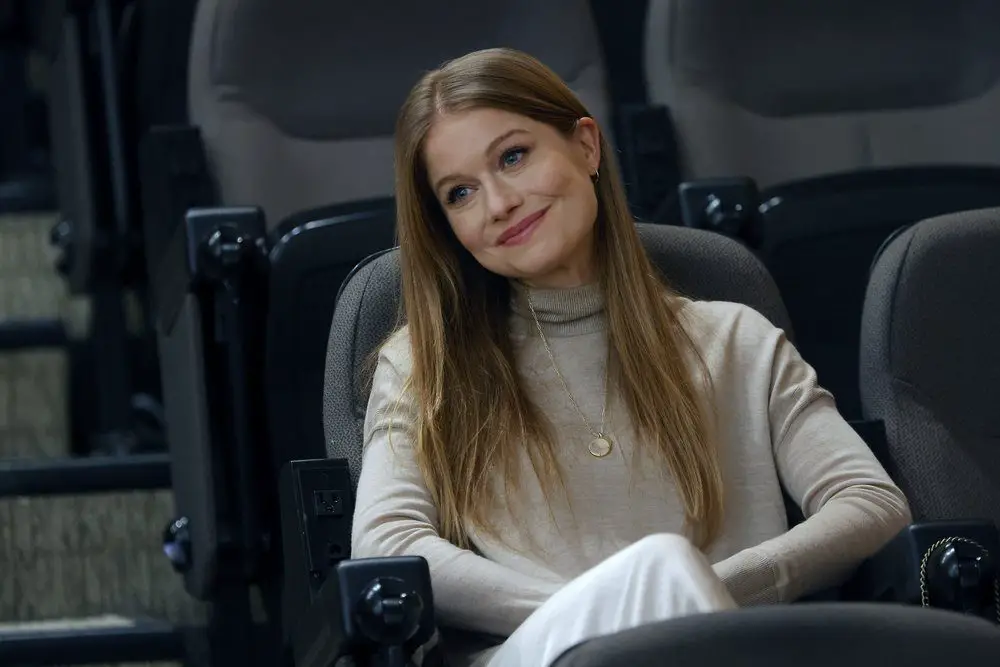 Sensing the dissatisfaction with Fuentes's moves, Dr. Wilder (Sandra Mae Frank) decides to call Iggy, Lauren, and Floyd to the morgue to try and start a secret rebellion against Fuentes' new policies. The three initially decline to join her, but as the episode goes on, both Iggy and Lauren manage to return and join forces with her.
Lauren's decision is fueled by her having to work with Castries, who is a clear representation of what would happen if Goop was a person. Castries holistic methods directly interfere with Lauren's treatment of a man who was struck by lightning, and while her methods of validating his belief of being cursed do help Lauren convince him to get surgery for his newly discovered cancer, it's obvious that Castries will continue to be a thorn in everyone's side.
With Fuentes ruling many surgeries coming from the ED elective and declaring that patients should be sent home before getting them, Lauren and Dr. Wilder perform the man's cancer removal surgery in secret in the morgue. While the procedure is successful, Castries finds out about it, and it is yet to be seen if she goes and snitches to Fuentes about it.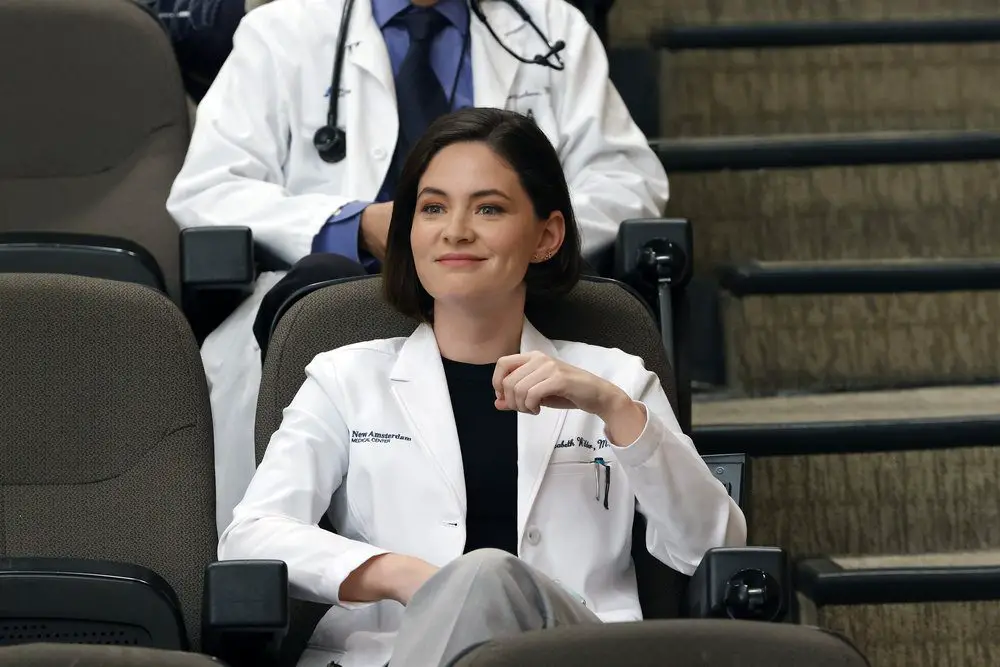 In Iggy's realm, Fuentes has shut down his work program for psych patients at New Amsterdam, which is very lucky solved by him getting the same patients rehired at the hospital in their old roles. On the other side of the spectrum, his relationship with his new hire, Trevor, is something that is still evolving.
Trevor continues to shower Iggy with compliments and flirting, and even brings him coffee at the start of his shift, and the level of affection he shows him is honestly pretty aggressive. The trouble comes when he compliments Iggy's sweater, with Iggy deciding to say that it's from a "family" member instead of his husband.
It's understandable that Iggy likes the affection that he's getting, but the fact that he left out the fact that he's married is absolutely going to cause the situation to spiral. Regardless of how this part of the story goes, it's only a matter of time before something blows up.
What's Next For New Amsterdam?
While Max and Helen are at least partially thriving in London, there is always the question of whether or not they'll come back to New York and if they'll come back together. With Max currently out of a job and Helen simply trying to keep her head above water at her's, it'll be interesting to see where the rest of the season takes them.
In regards to Dr. Wilder's little rebellion, the group is already being set up to be caught, and we all know that Fuentes isn't afraid to fire anyone. With her leadership, there may be nothing that can be done to push against her until she makes a gigantic misstep, and one can only hope that no one dies in the process.
Images Courtesy of NBCUniversal
Have strong thoughts about this piece you need to share? Or maybe there's something else on your mind you're wanting to talk about with fellow Fandomentals? Head on over to our Community server to join in the conversation!