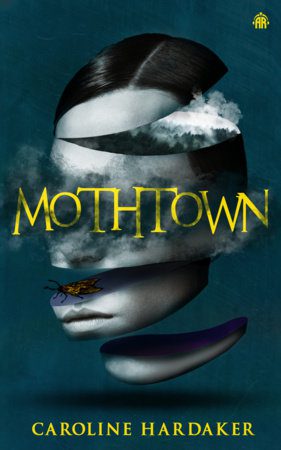 Including illustrations from bestselling illustrator and political cartoonist, Chris Riddell, Mothtown is the unsettling and eerie new novel by Caroline Hardaker, perfect for fans of Midsommar and Rivers Solomon's Sorrowland.
As a child, David could tell something was wrong…
Now 26, David lives alone and takes each day as it comes. When a strange package arrives on his doorstep, one with instructions not to leave the Earth, a new world is unfurled before David, one he's been trying to suppress for years…
Blending horror and literary fiction, Mothtown is the strange new novel from celebrated author Caroline Hardaker.
I love weird literary fiction, I love horror, and I loved Midsommar. Curiosity compelled me to pick this one up. On the other side of the read, I'm not sure I see the Midsommar connection. Sure; both are unsettling and deal with grief. But at their core I think they are entirely different stories. That's not to say if you liked one you'll dislike the other, just a shift of expectations.

In fact, I would advise having no expectations for this one. It's not the first book I've read where you simply have to embrace the confusion. I was lost for a good portion of this journey. And honestly, I loved that. The confusion leant itself beautifully to the ambience and the struggles of our narrator. David doesn't know what is going on, and neither did I.

What I did understand, at the start, is that David's world was ours–but different. The news he secretly consumes refers to a "Modern Problem" that all my research could find no analogous definition of. It is clear that this problem is related to mental health, perhaps an umbrella term, but that it also involves a unifying symptom: disappearing. David's enemy, though, is not this Modern Problem, but a group known as The Blue Pilgrims.

The Blue Pilgrims are real. And they're not a soccer group. But in Hardaker's world they are much more prominent than they are today. They do still set up houses, however, and these Blue Houses are a constant threat to David. He is convinced the Pilgrims are following him and they mean to do him harm. All he wants to do is go home, but a Blue House is not the home he seeks.

Now, I have a lot of interpretations for what is happening in this story. I don't want to take away from the experience, but I think I can safely say this: David's story will pull at your heartstrings. This is someone who is desperate for help but cannot accept the help that is offered him. This is someone who does not belong, so how can anyone who does know how to help him?

David's strongest tie is his grandfather, and he loses him. With his grandfather, he felt seen and understood. He made him real. But David's family are not brought together by grief. They are sundered. David's sister, Emily, was his only other touchstone for connection and belonging. But Emily is fundamentally different from David, and her reaction to their grandfather's loss is too stark a contrast for David. He feels betrayed, and even more alone. He lost them both.

And so this is how we meet our protagonist. Alone, heartbroken, but still desperately seeking. And where do we meet him? In Mothtown. It's not his destination, but the place he must cross. Mothtown separates his before and his after. Mothtown is his hope, his reason, his proof. He'll find something there. And I think you will, too.

Image and synopsis courtesy of Angry Robot

Have strong thoughts about this piece you need to share? Or maybe there's something else on your mind you're wanting to talk about with fellow Fandomentals? Head on over to our Community server to join in the conversation!