Luddite is a roll and write campaign game integrated with a graphic novel that can be can be played by 1 up to unlimited numbers of players and takes roughly 30 minutes per chapter. You will be progressing in the story to try to destroy the complex automata by hacking in to create damage in order to save jobs for your fellow humans. Players will be rolling 3 communal dice and using the results to interact with different modules in the game. Luddite is designed by Madeleine Adams and Joseph Adams and published by Cogito ergo Meeple, who also published Solar 175.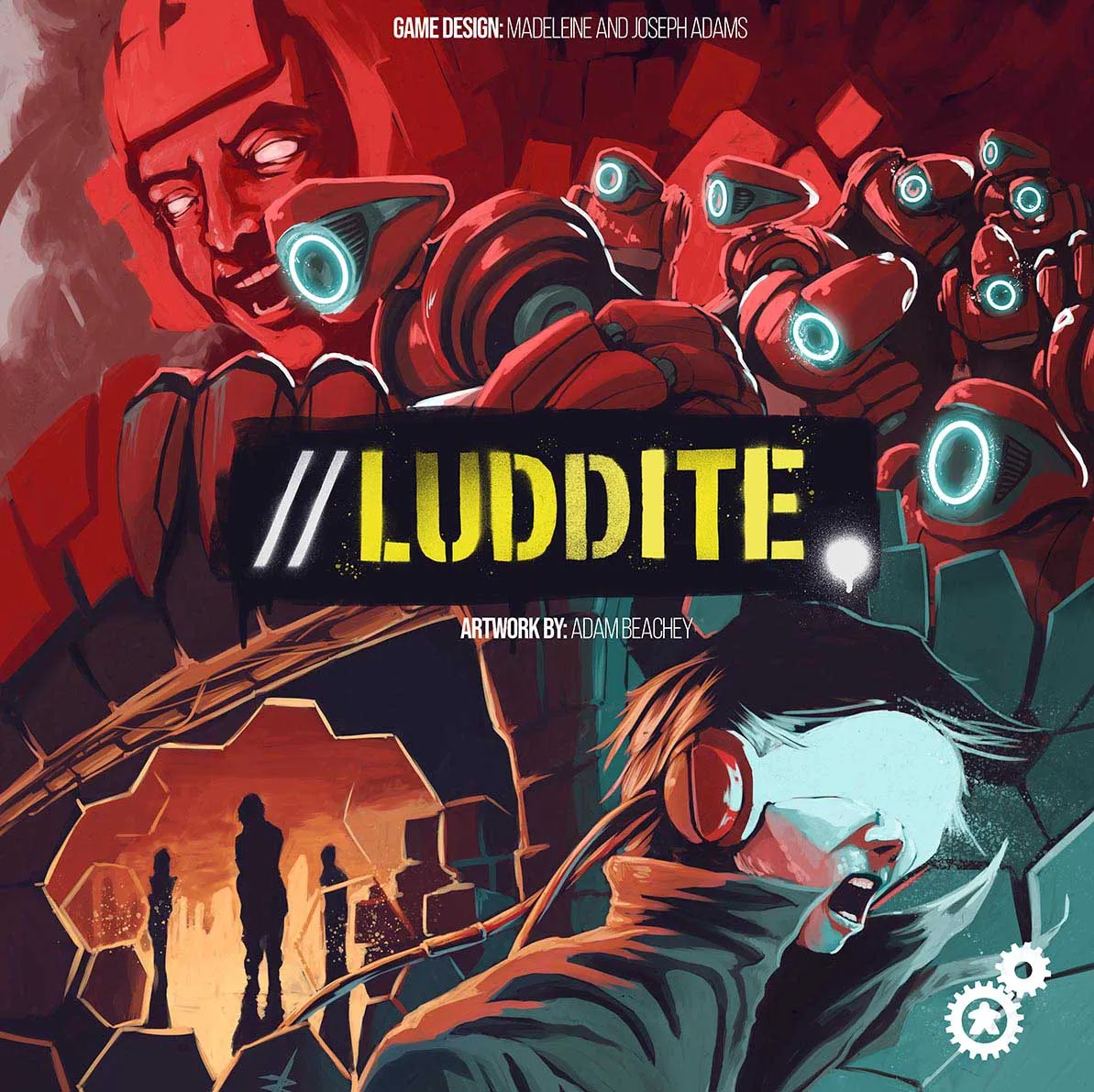 What's in the Box?
3 Dice
1 Custom dice tray
4 Dry erase markers
4 Metal neetle coins
4 Dry erase hack logs
1 Graphic Novel
1 Rulebook
How's it Play?
Luddite is a roll and write campaign game that integrates a graphic novel to read and work through as you play. Intriguingly, you get to decide how many players will be playing through this campaign, which can be as low as 1 player, and as high as 99 or more. I know it isn't realistic to have 99 players going through this campaign together, but what it really means is that you can play through this campaign with any group of people you decide on. So, if you have a large game group, this game will work. If you play solo only games, this game is for you, too. If you always play with the same people, no matter what the number is, this game will work, and is for you.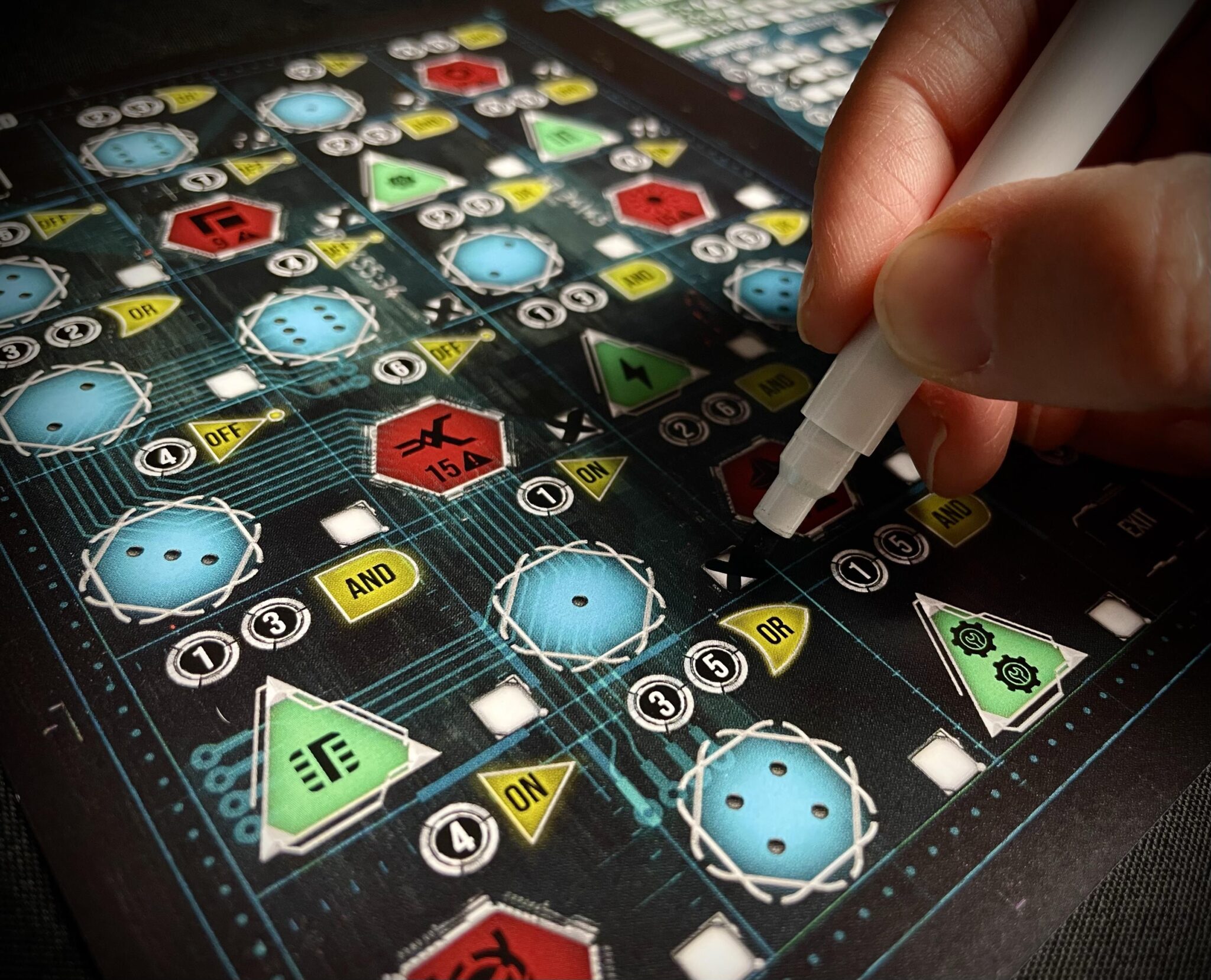 In Luddite, you are hacking into the network of the NED automatons. These are dog-like creatures that are doing complex work and by doing so, taking them away from humans. Your job is to destroy these machines and make it so your fellow humans have jobs and work to do. Each game you hack into the network and try to damage it as much as possible before time runs out, as there are countermeasures in place. Rules are added and explained as you read through the graphic novel, and at certain times, it points out specific rules that you can read in the rulebook to help clarify how to play the game.
Each player uses the same NED network map, and in the campaign, your location in the story indicates what map to use. Each player has a dry erase marker to use and starts with their NEETLE coin placed on the Enter space on the map. At the beginning of each round, the 3 dice are rolled and each player uses each die to perform an action that adds damage points against the NED network. One of the dice has to be used with the clock module, but the other 2 can be used for any of the other modules. 
You gain different resources throughout the game and circle the icons to show you have gained them. Credits are gained and used to gain extra actions. Multi-tools help you manipulate the dice. Energy helps you move more easily and can help you cross off boxes when hacking. 

So again, one die needs to be used each round to advance on The Clock. This is the counter to when NED's network starts its countermeasures and the game ends. This works by crossing off boxes from the top left and continuing toward the right and down. You cross off the number of boxes shown on one of the dice. When you use a higher number, a 4, 5, or 6, then you add a tally to that section of the card, which adds damage. So the high numbers give you more damage, but also cause the clock to run down more quickly. Once the boxes are all filled up, you check to see if the NETTLE is on the exit space. If so, you add up the damage you did. If the NETTLE is not in the exit space, then no damage is done. 
The switches module helps you move your NETTLE around the network. For one of the die not used on the Clock, the number shown is the number of switch that gets changed. You cross off the left most box of that number, which will turn the switch on at the beginning of the turn. Crossing off the next box for that number will turn it off, and crossing it off a third time causes the switch to permanently stay on and results in 2 damage to the NED at the end of the game. A Multi tool can be used to toggle any one switch of your choice.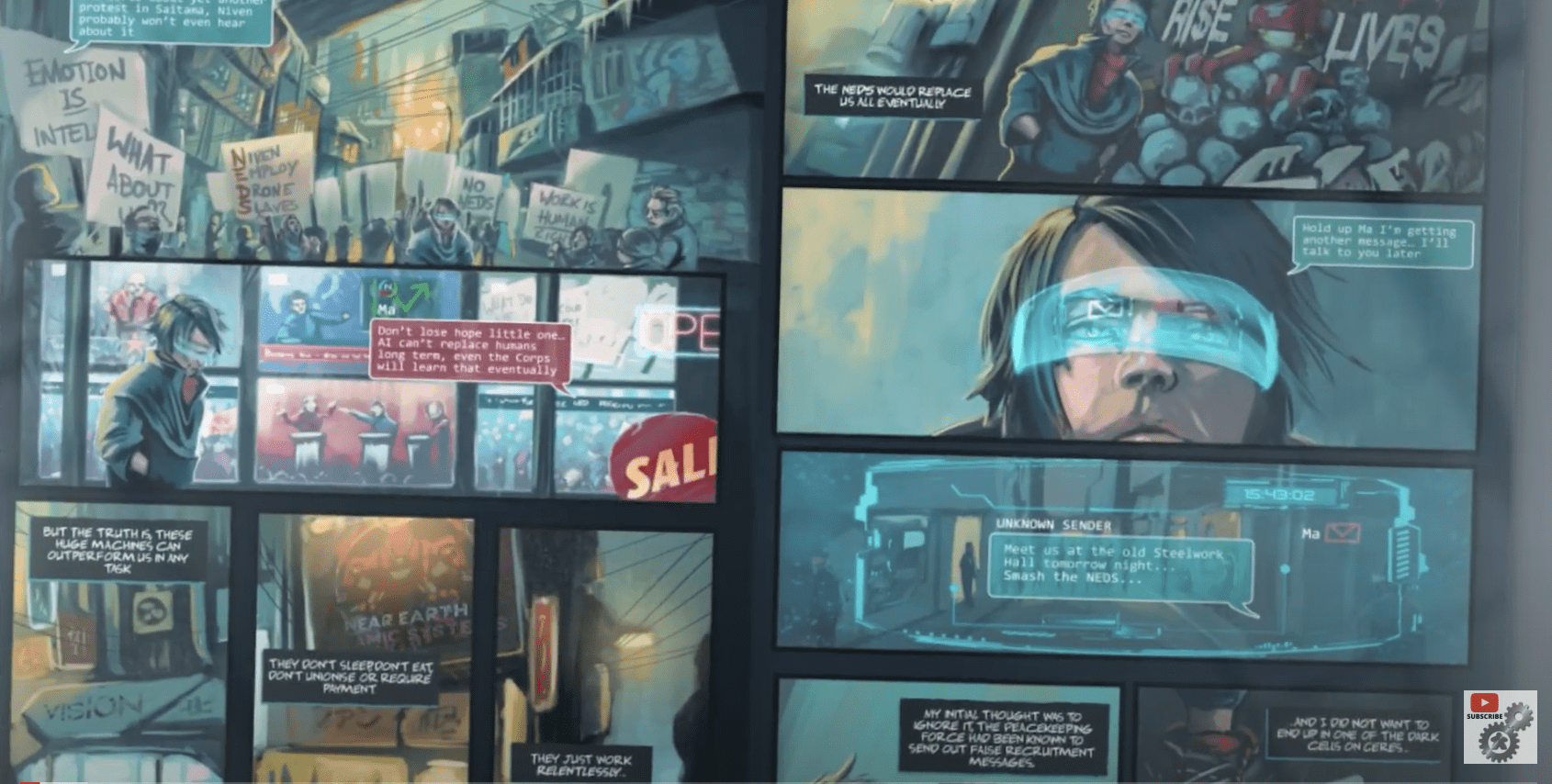 Rolls bonuses let you cross off a box with a number shown in it by using a die with that same number to gain the action shown near that box. You can also use the red box section to give direct damage to the NED.
The hack module lets you unlock critical codes to deal a lot of damage to the NED, but you need to cross off all the boxes in a vertical or horizontal line to do anything. You cross off these boxes by using matching numbers from the dice. Along with dealing lots of damage, you can gain valuable resources. In this module, you can also use energy to cross off any one box. 
Once these codes are unlocked, you need to get your NETTLE to the critical function node to deal it the damage from the code. You will be doing this in the NED module. When moving you must use a die to do so, moving across any number of spaces vertically or horizontally shown on the die. Then the switches need to correspond correctly to allow you to enter each node. Some might need to be toggled on, others might need to be off, while sometimes 2 switches need to be on, or lastly, one of another switch needs to be toggled on. Finally, the dice lock nodes must be unlocked before entering them. There are several different kinds of dice nodes, and the work differently.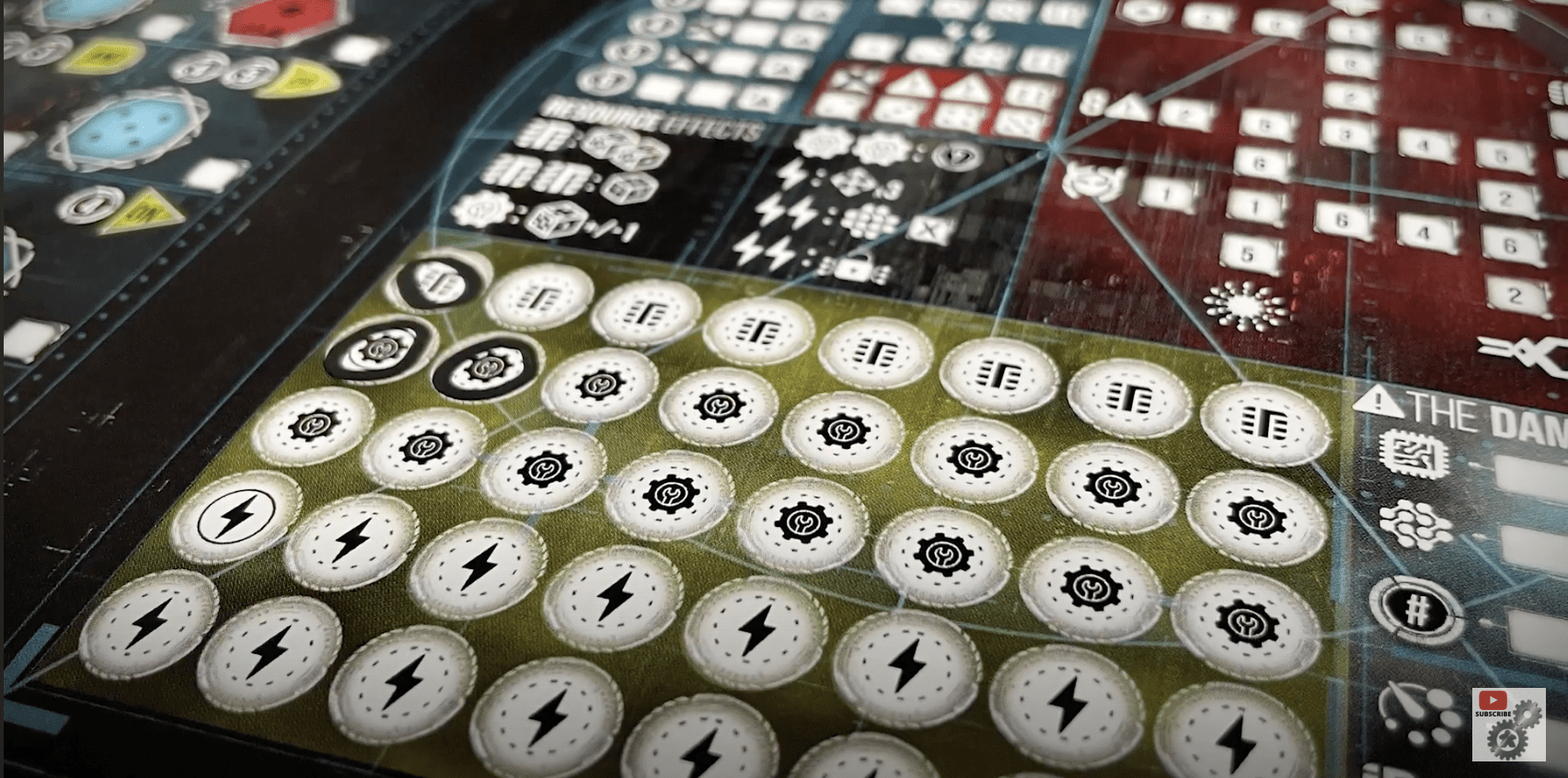 When the final box in the clock modules is marked off, the game is over and you do the damage phase. Remember, your NETTLE needs to be in the exit node to gain the damage points. In a multiplayer game, whoever has the most points wins the game. In the solo game, you need more than 50 points when playing easy, more than 60 points when playing medium mode, and more than 70 points when playing hard. 
As the game progresses following the graphic novel, other rules are unlocked and explained, so the game develops with the story and you learn strategies in the game as the game changes. You can also watch Cogito ergo Meeple's video that explains how to play.
The Verdict
My experience with the game is not from playing the entire game nor even by playing a finished version of the game. I have played a print and play version, and only have played through chapter one. But I really like the idea of the game, which is what lead me to do this review despite not playing the final version. I have been playing through campaign games recently with my daughter, and we have enjoyed how we know the base rules but then have to adjust with new rules that come forward.
Luddite offers an experience that's unique compared to other games available. The game is a puzzle-like, where you try to find out how to use your actions, which are randomized from rolling dice each time.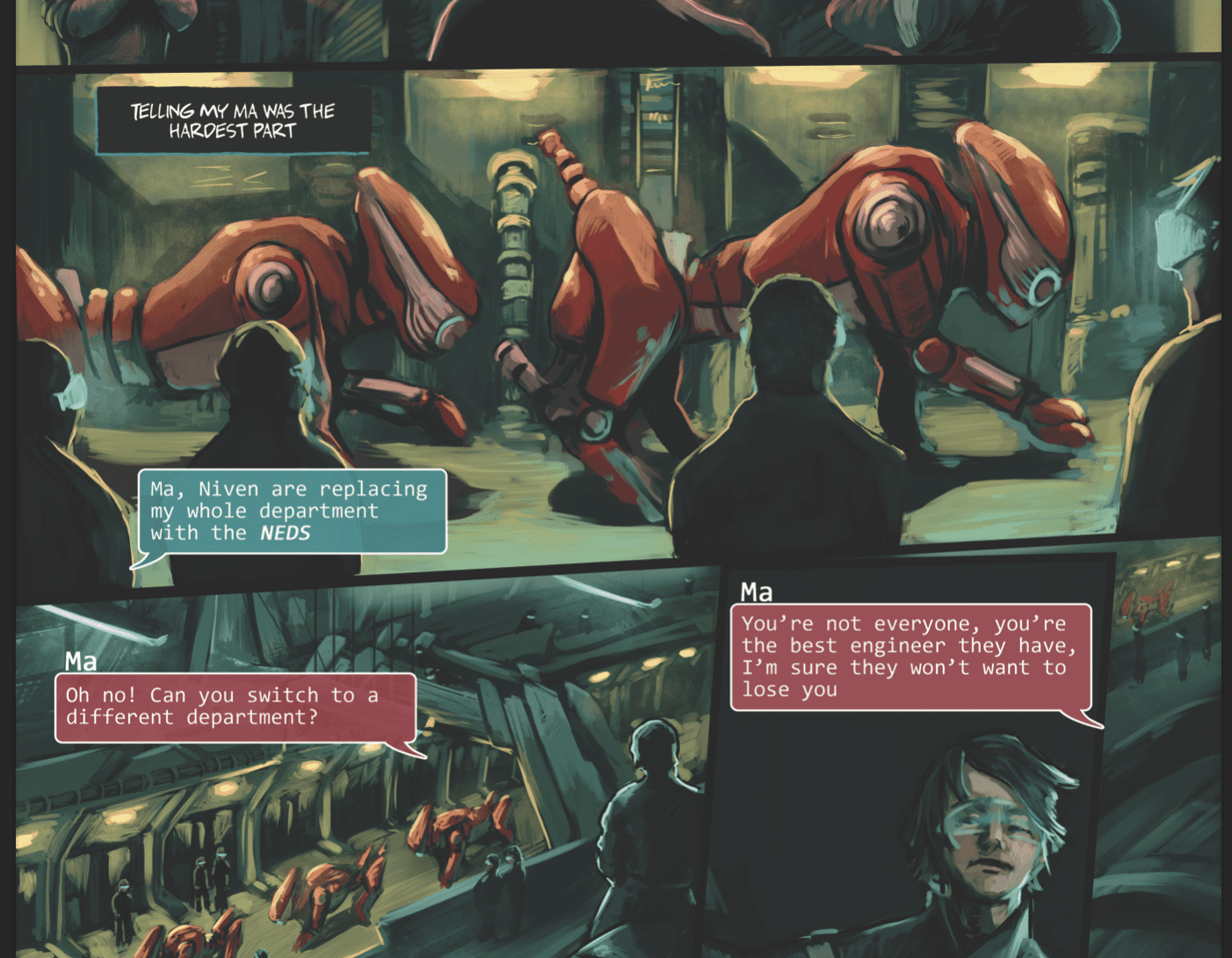 The graphic novel adds depth and meaning to the changes in the game. I used to think when roll and write games came out, that I really liked what they did. As time went by, I decided I actually didn't like them as much as I thought, though maybe my own tastes have changed. Luddite offers a new and different experience because it's also a campaign game; yes, it's a roll and write, but there is the graphic novel as well.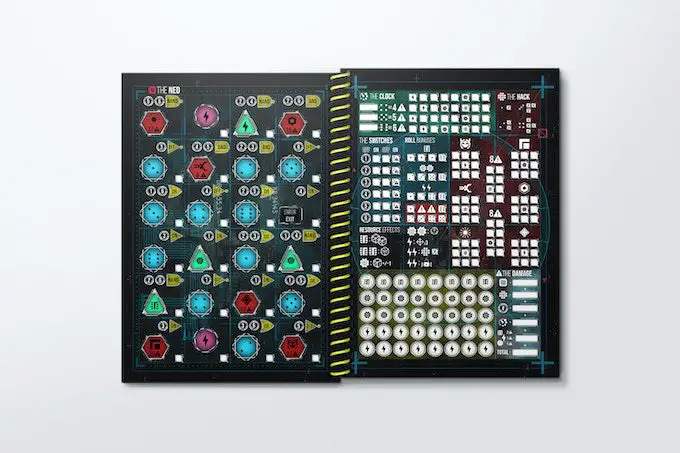 The game focuses on different maps as you progress through the campaign. You need to figure out from your dice what actions might help you deal the most damage. This might be hacking to gain big damage, but to do this you need to navigate through the nodes and make sure switches are on and off, while also using dice to completely fill in a row or column in that module. You also gain resources and decide when to use them to do better actions for your plans.
There are multiple ways to gain damage when playing the game, and you need to decide if you invest your actions for a big damage area, or, if you aren't going to be able to fully complete that, you might want to do smaller actions that give some damage, but don't invest as much actions in doing those. The game provides many ways to manipulate your dice to do what you want, but also there is that luck factor if the dice in general.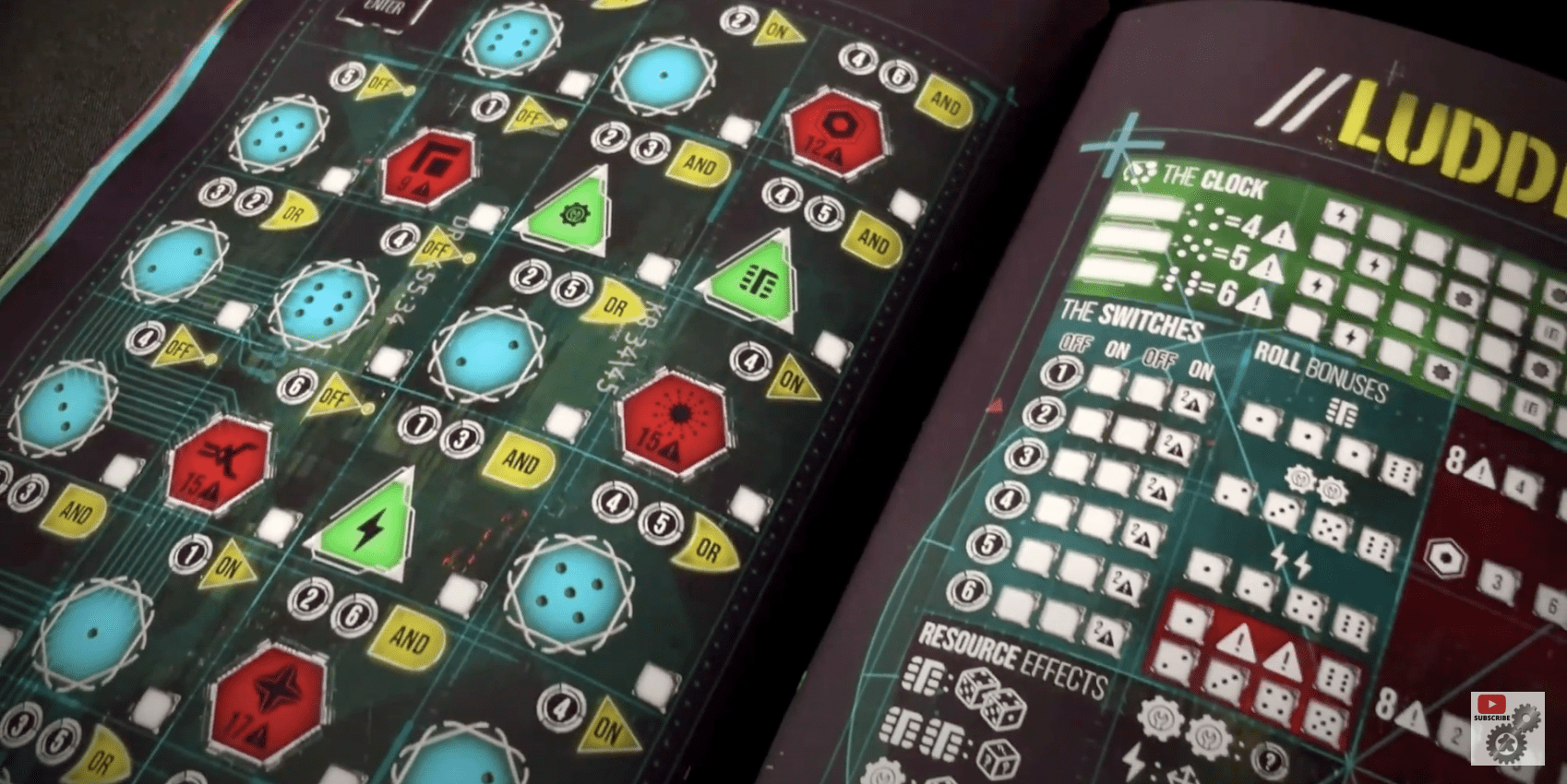 The art in the graphic novel is very well done, and the story helps keep you engaged in the game. I didn't get to use final components, but from the pictures I see, they look like they will be enjoyable to use and add both value and fun to the game experience. I'm not sure how the story will continue in the graphic novel, but they have set it up well for me to want to keep playing after the first chapter.
Overall I like what I see. The only negative aspect is that the gameplay is rolling dice and taking actions, so it doesn't bring in anything new, so there's no big wow factor. However, what it does bring is a campaign combined with a graphic novel, which gets me excited to see what they have in store.
Images via Cogito ergo Meeple – Game being crowdfunded on Kickstarter
Have strong thoughts about this piece you need to share? Or maybe there's something else on your mind you're wanting to talk about with fellow Fandomentals? Head on over to our Community server to join in the conversation!