In 2021 I played a number of LBGTQ visual novel demos and one of the games is almost here! Love Shore from Perfect Garbage is releasing this month and its Kickstarter backers and press were given access to the first two days of the game for all its routes.
Love Shore is a cyberpunk and noir visual novel packed with action and thrills starring an entirely LGBT+ cast, eight romanceable characters and routes, and boasts over 24 endings. In the game, main characters Sam and Farah attempt to navigate the monstrous underworld in hopes of uncovering the means of saving their friends.
Taking concepts the developers have loved in sci-fi, action, and horror, the game blends them all together to create a story following two different S. Humans: a non-aging, tough form of new life created by a now defunct company, Life S. Incorporated after a fertility crisis.
Their minds, physical appearance, and personality would be drawn from their parents' DNA, but the children would be 'born' using artificial bodies. This new generation would be called the S.Humans: a non-aging, tough form of new life.
Farah and Sam are two of the 100 S. Humans created before Life S. Incorporated disappeared…and in the midst of figuring out what it is the different gods want with the S. Humans and humans, have a chance at falling in love or making really strong friendships with four different people each.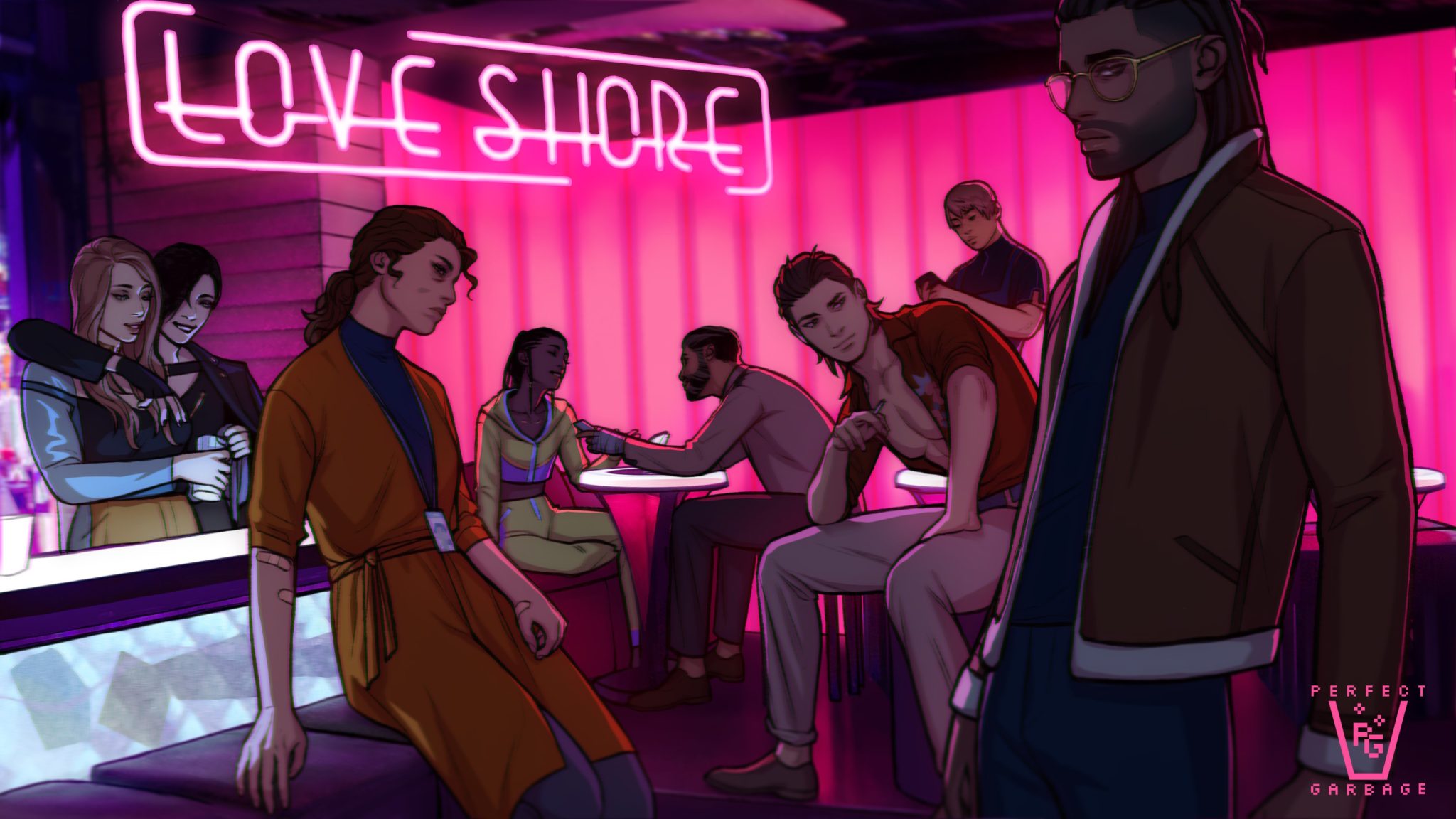 Love Shore Gameplay and Plot
Since the game is five days long, we actually get to see each day turn to night and feel a true movement of time. I loved the original demo and it's clear that the game has developed beautifully over the last year to now. With two of the five days available to play, there is a lot packed into the game including 45! CGs, all of which I got except one.
Games that truly integrate all the routes together are my favorite and I have a number of hunches but can't wait to find out how right or wrong I am.
A really fun part of the game is how Farah or Sam's phone catalogue the various interactions that they've had with the different characters. After each one, the phone has an alert showing how the character's strength, courage, and intelligence have adjusted. Additionally during certain text conversations, Farah or Sam must decide how to respond providing more interactivity for the player.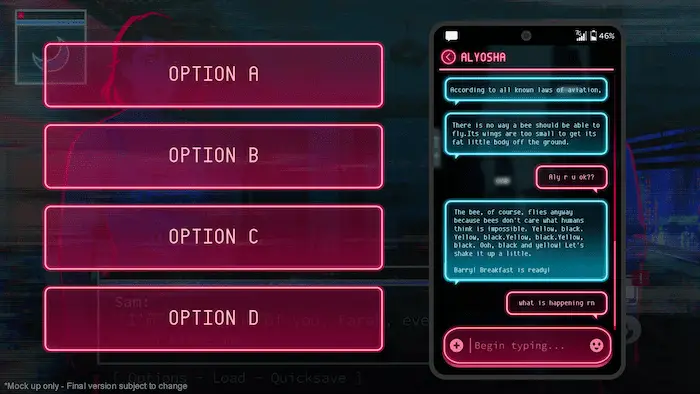 There are also a loooot of questions to answer. Why do the gods like Persephone, Cotalique, Ganesha, and more care about the city? I love the diversity of the gods used in the story by the way and their real forms? Whew.
A universe where all these different gods co-exist is a lot of fun to think about though also terrifying.
What (probably terrible) legacy has the corporation who created the S. Humans left behind? Whomst even created the corp?
And how does one even stop an underground war between a bunch of cranky gods? I have no earthly idea but I'm sure we'll find out in the full game.
In the current political environment (in the US and elsewhere) around reproductive rights, a game about infertility and its repercussions in a society like Love Shore's is really fascinating. Add in the mystery, gore, horror, and overall musings on life (including transhumanism) and power (frickin capitalism), the Perfect Garbage team does not hold back.
Connecting the various threads of the plot is a lot of fun and I actually had to stop myself from playing through each route piece by piece which is what I tend to do in other visual novels. Playing each route to its end is actually really important in because if Farah or Sam's character traits aren't strong enough, certain choice points won't have all the options!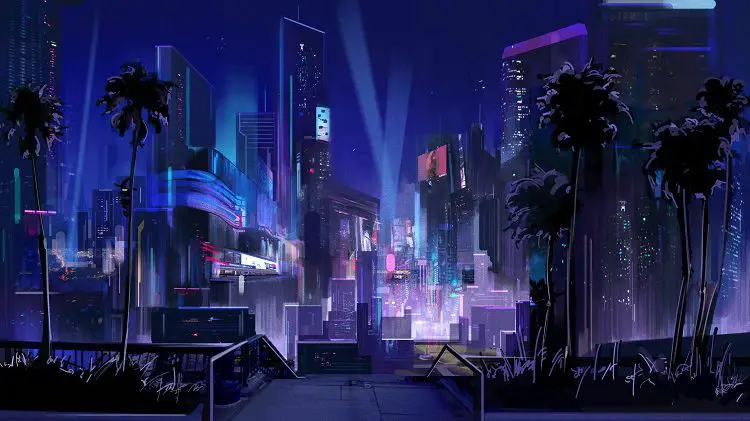 Love Shore is also one of the more aesthetically pleasing visual novels I have ever played. The cyberpunk hues are gorgeous and the different backgrounds are incredibly detailed, even in areas that might not be seen behind the UI (which is also super simple to use and clean).
With over 30 original songs for the soundtrack and sharply illustrated characters and scenes, this game is shaping up to be one of my favorites of the year and I can't wait for its release!
You can pick up the game when it releases on Steam and Itch.io!
Images and demo copy courtesy of Perfect Garbage
Have strong thoughts about this piece you need to share? Or maybe there's something else on your mind you're wanting to talk about with fellow Fandomentals? Head on over to our Community server to join in the conversation!