Incredible Dream, a board game startup led by the minds behind Arcane, Arkham Horror, Descent, The Witcher 3, and Cyberpunk 2077, today announced its new tactical and cooperative card game, Kinfire Delve: Vainglory's Grotto. Building on the success of their high-fantasy board game, Kinfire Chronicles: Night's Fall, the upcoming game is planned to deliver a "distinctive, engaging, and user-friendly tabletop experience" similar to the one that made Kinfire Chronicles successful.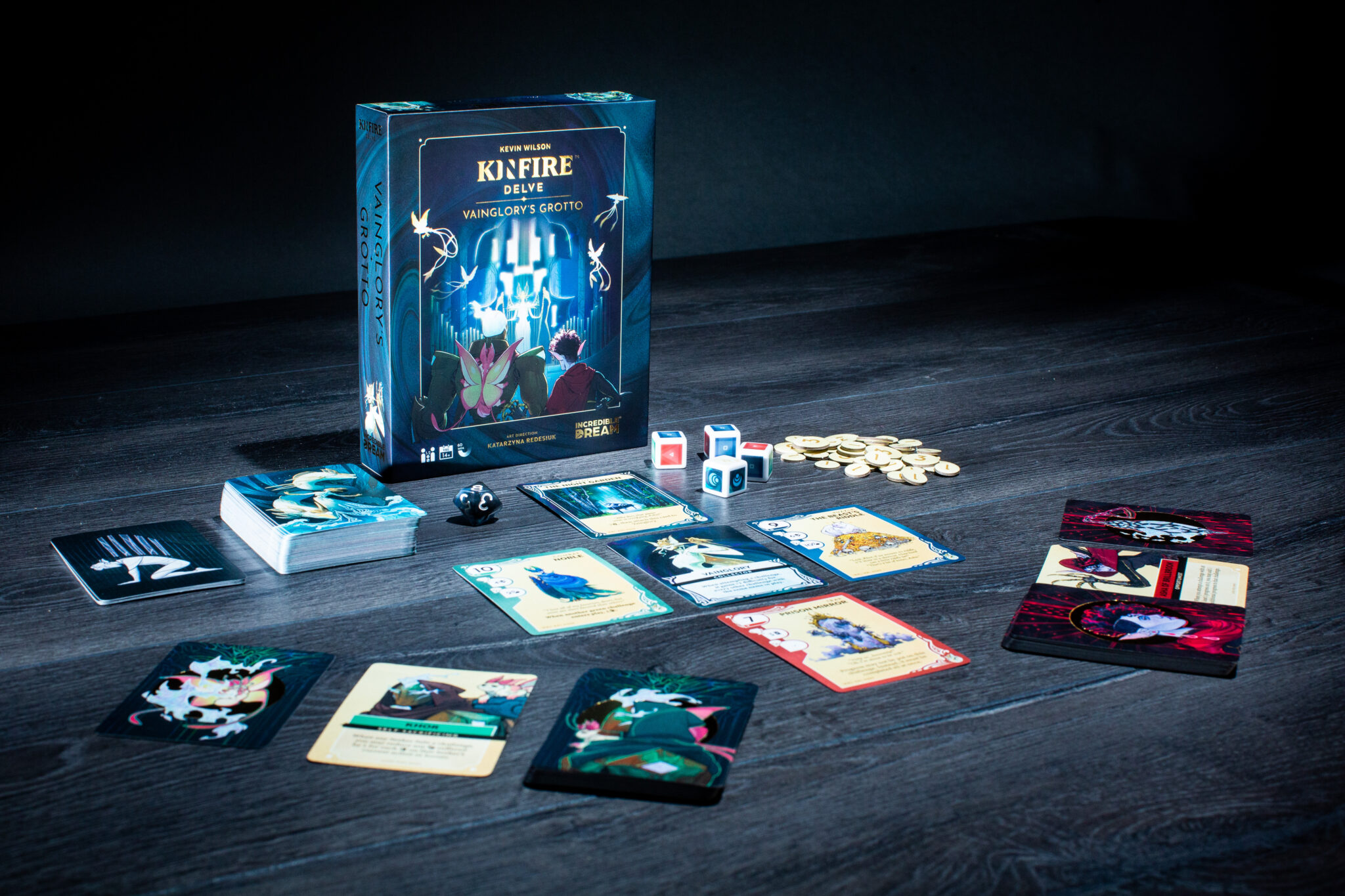 "Kinfire Delve shares some combat elements with Kinfire Chronicles but is a totally standalone game that offers players a new perspective on the world of Atios, along with some unique gameplay," said Jane Chung Hoffacker, CEO & Co-founder of Incredible Dream. "From the start, we were committed to building a deep and rich world in Kinfire for players to explore across different expressions. We worked with incredible creative talent with transmedia experience across games, movies, comics, novels, and television to create an original fantasy universe for Kinfire."

In Kinfire Delve: Vainglory's Grotto, players are plunged into a challenging journey through the well deck of challenge cards to reach and confront Vainglory, the master of the well. This innovative game for 1-2 players brings a strategic mix of skill, teamwork, and a dash of daring. The game contains a well-crafted balance of immersive gameplay and easy-to-grasp mechanics, featuring emergent challenges and lore details that players will find "thought provoking."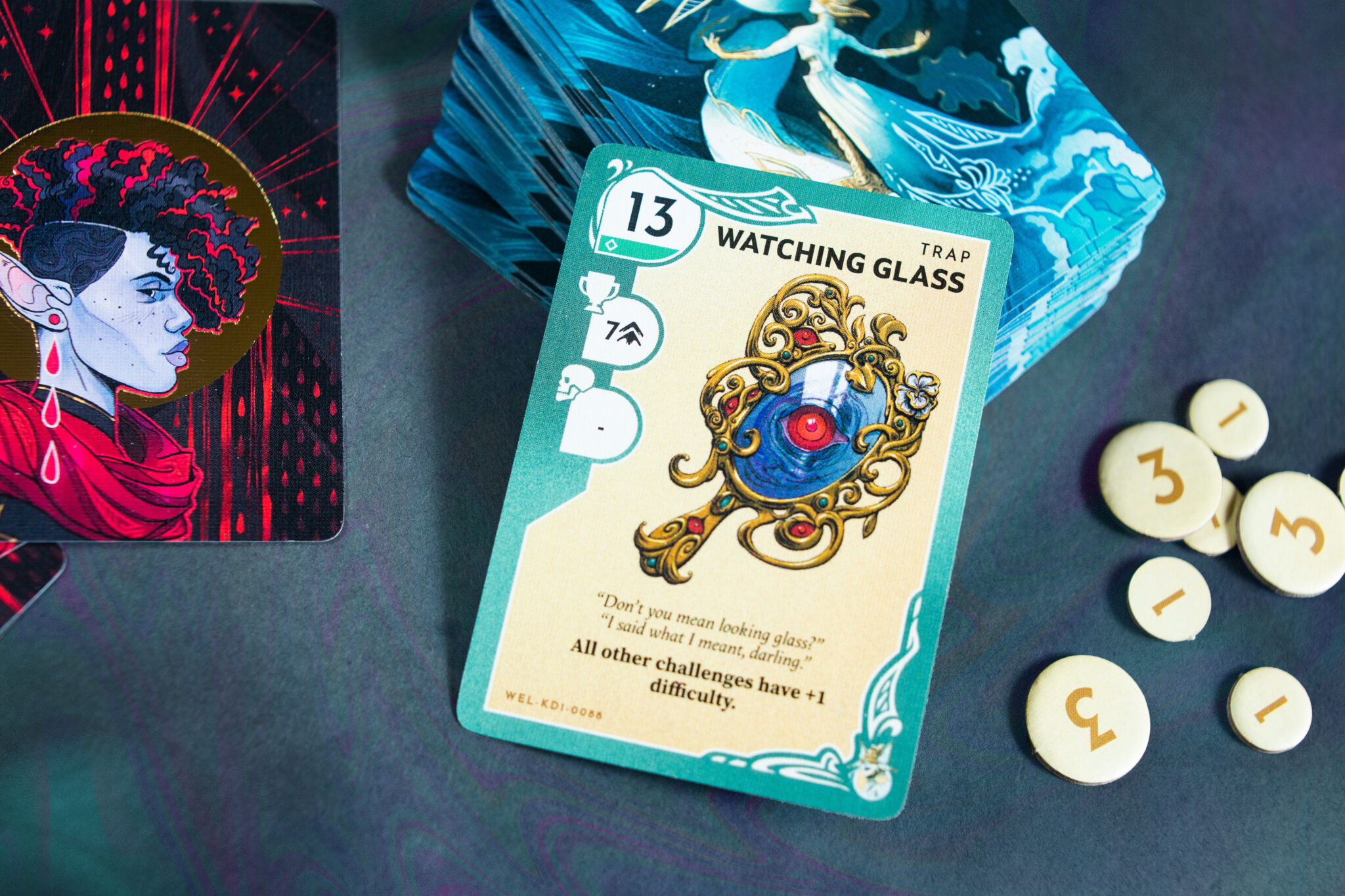 A tactical and cooperative card game for 1-2 players, in Kinfire Delve: Vainglory's Grotto, players will fight your way through the "Well deck" of challenge cards to reach Vainglory, the Master of the Well, and face them in an epic final battle.

"I wanted to do something a bit different from the usual schtick, something that allowed for wild, intricate dungeons that weren't completely brown and grey," said Kevin Wilson, Game Designer and Director of Game Design at Incredible Dream. "Twenty bucks doesn't usually get you a lot of game these days, but everyone who's played Delve has been pleasantly surprised by its depth. It's a cooperative game which tests your evaluation skills and has some fun press-your-luck elements."

"In addition, you most likely won't see all the different cards until at least 5 or 6 games in thanks to the way you progress through the Well. This gives you a lot of replayability. After you think you've played a Well to death, you can take the Seekers from one of our other Delve products and bring them over, giving you a whole new play experience. I know not everyone's looking to play a new game over and over, but I wanted to at least give folks the option to get the most
mileage out of their game."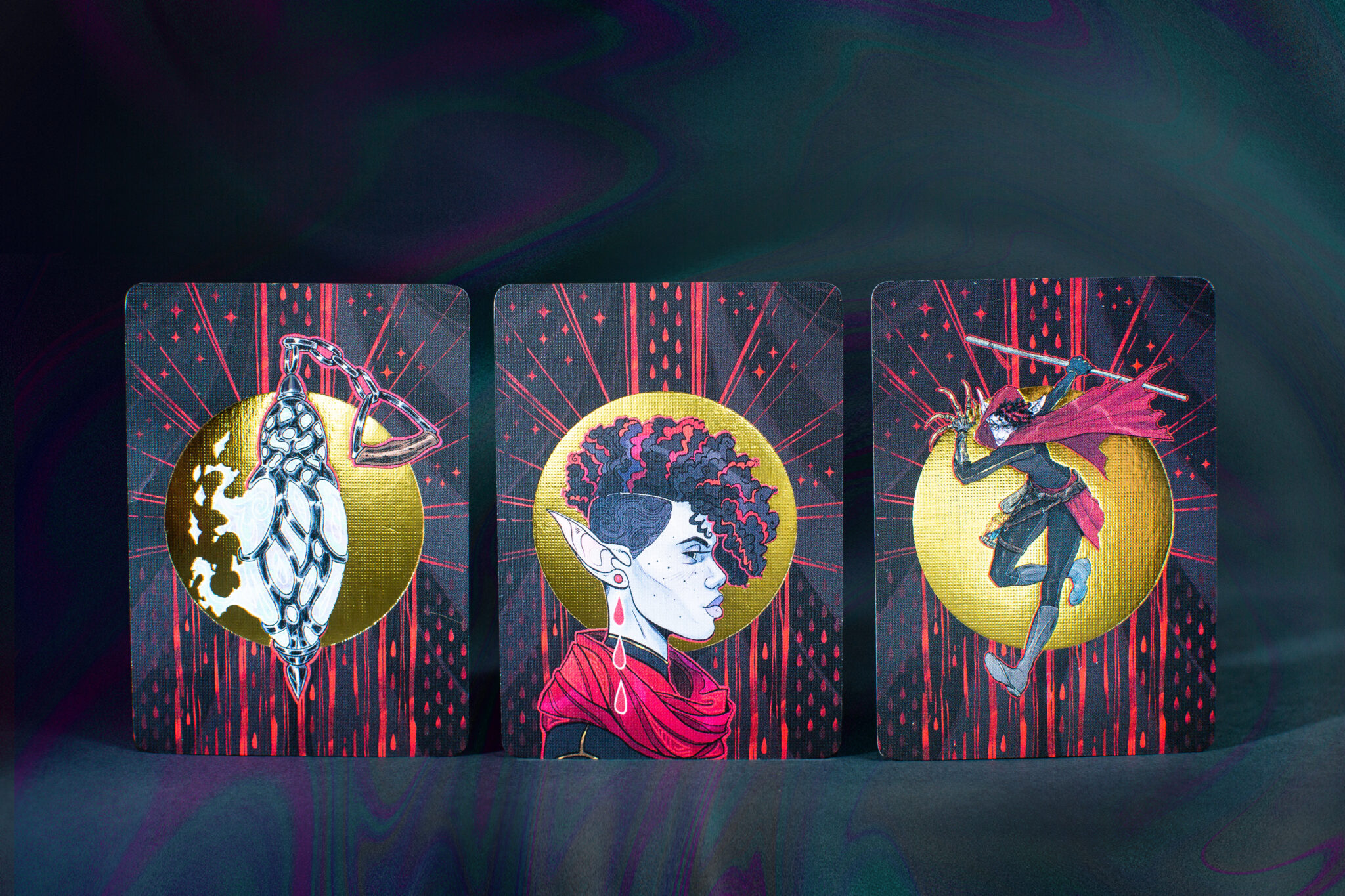 Incredible Dream has plans to deliver additional Kinfire Delve games in 2024, each can be played alone or combined with other games for added challenge and/or to increase player count (up to 4 max).

Kinfire Delve: Vainglory's Grotto will be available in Fall 2023 for purchase at friendly local game stores. To learn more about Kinfire, visit www.kinfirechronicles.com. Follow Incredible Dream Studios on Twitter, Instagram, and Facebook for the latest news and updates.
Images via Incredible Dream
Have strong thoughts about this piece you need to share? Or maybe there's something else on your mind you're wanting to talk about with fellow Fandomentals? Head on over to our Community server to join in the conversation!