'Tis the season for GenCon! All of the biggest publishers in gaming are returning to Indianapolis for the biggest GenCon in a long time and they're showing up and showing out with a fantastic slate of games. Not only are brand new games being showcased, but games from the pandemic era are still getting only their first exposures. We'll be attending GenCon (well, Dan will), and we've got our eyes on a ton of games we want to demo or show to you. But, in the interest of time ,we narrowed our picks down to 10. Some will be available at the show, others are just being demoed for a later release.
Kinfire Chronicles: Knight's Fall
Publisher: Incredible Dream Studios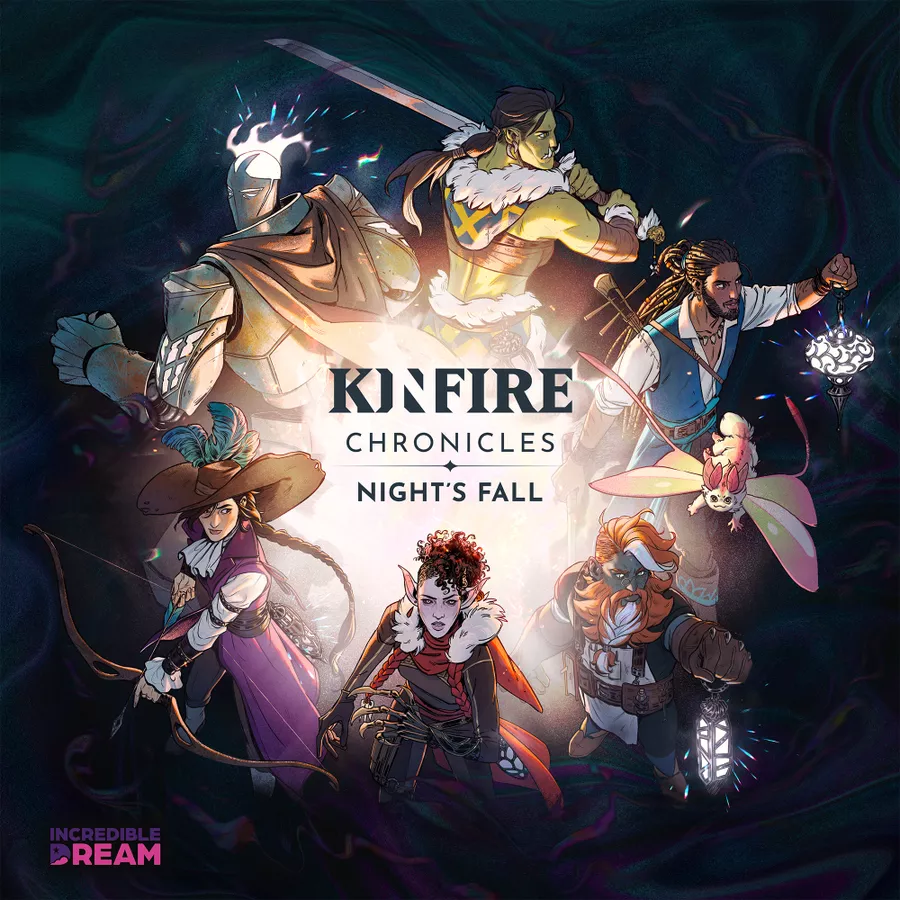 In a hobby awash in TTRPG/Board Game crossovers, Kinfire Chronicles sticks out for just how much work and toil has gone into its production. Aimed at the crowd who loves Gloomhaven or just D&D, Kinfire Chronicles is shaping up to be an epic setting thanks to some incredibly deep lore and gorgeous art. Night's Fall has over 15 quests said to take about 45-60 minutes each, and they're filled with adventure and action straight out of your favorite RPG. You're going to be getting a LOT out of this game. I'm excited to see more about how this will differentiate itself from the pack, but I've got good feelings already.
Wildstyle
Publisher: Pandasaurus Games
Booth #215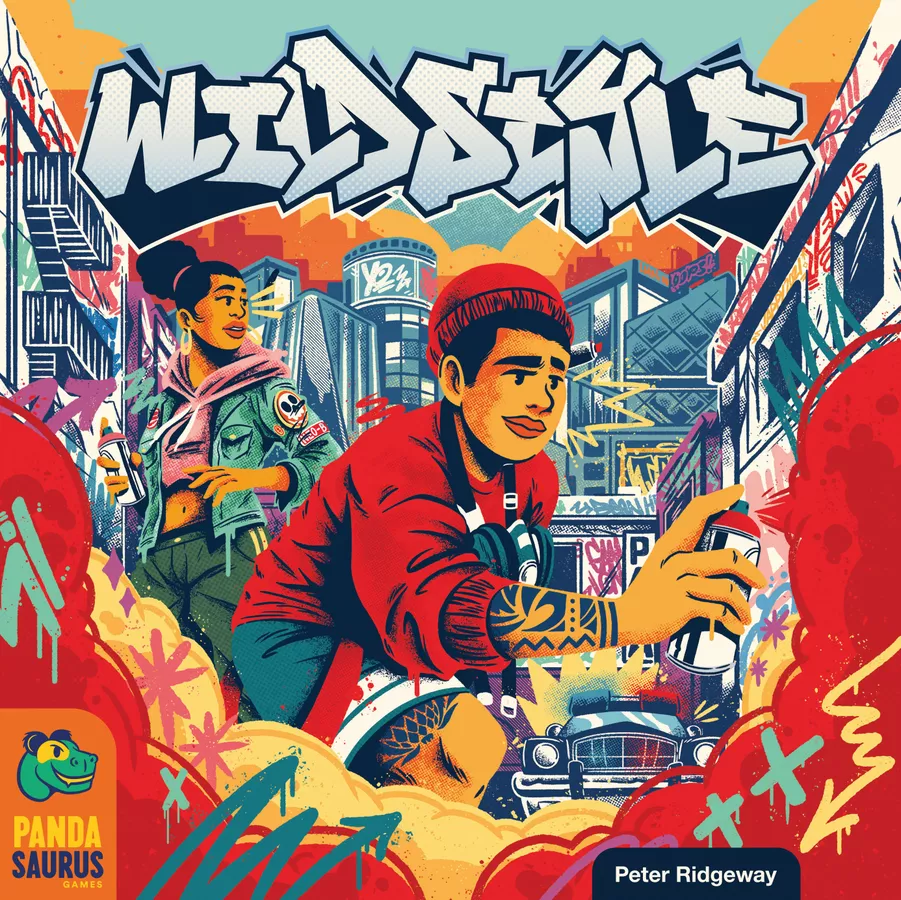 This is a theme I love. So much room for creativity and style here that breaks the mold for what we normally see (I mean do we really need ANOTHER train game?) It's an area control game all about tagging the different places around your city and claiming them for your crew. I'm sure some people will get their shorts in a twist over the "crime" but I mean c'mon it isn't crime…it's art!
Blazon
Publisher: 25th Century Games
Booth #1457
MSRP: $40.00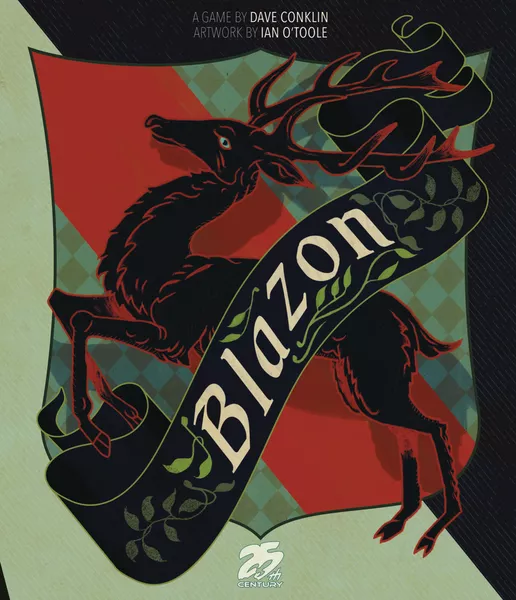 I'm a bit of a heraldry nerd (I've read way too much A Song of Ice And Fire) and a game themed around that? Well I can't just pass it up! At the core you're all building the best heraldry on your board with elements laid out between you, trying to rack up the most prestige possible. Ian O'Toole really outdid himself with the look of this game, and it really truly stands out above the rest with its distinctive aesthetic.
Weirdwood Manor
Publisher: Greyridge Games
Booth #2859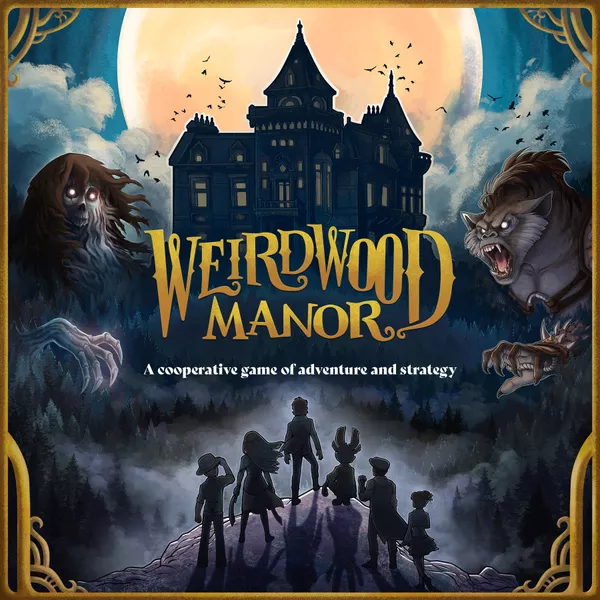 I love spooky games and I love co-op games, so this is truly right up my alley. Demo'd ahead of its 2023 Kickstarter date, this game pits players against different fae monsters in a strange, ever changing manor. Each character is different and therefore each playthrough is different. I hope it plays as good as it sounds, because it sounds like the perfect game for the spooky season.
Publisher: Chilifox Games
Booth #2213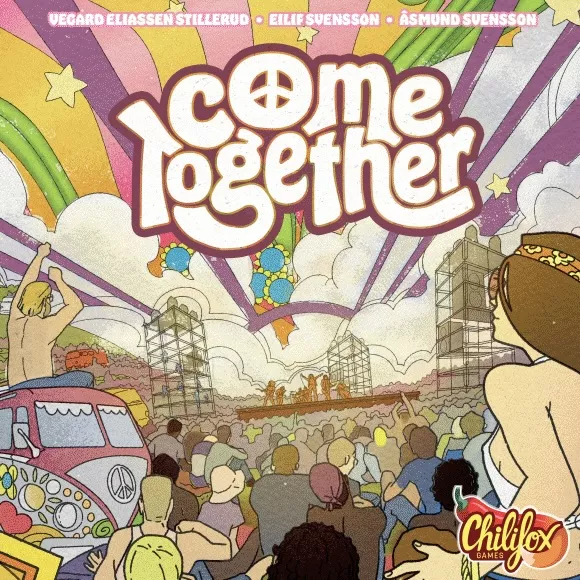 Deep down, I'm a bit of a flower child. So this game really speaks to me on several levels. It's a fairly standard worker placement game, with an added delayed effect twist to make things interesting. The big attraction is the themeing and setup: the planning and execution of the best music festival of the 60's! Full of little references and with a truly beautiful retro art style, I'm definitely going to check this out on Sunday.
Harrow County
Publisher: Off The Page Games
Demoing in Hall C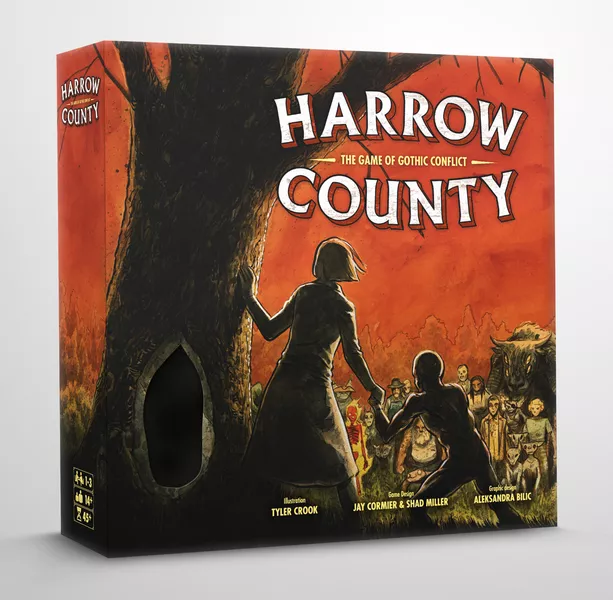 First of all, if you haven't read Cullen Bunn's Harrow County yet…go do that after you finish this article. Off The Page is a company focused on adapting comics to board games, and Harrow County looks to be a fantastic follow up to their big hit Mind Mgmt. It's a 1 v 1 v 1 game pitting the family of the hanged witch Hester against the Protectors or even as Hester herself. It's already oozing theme and aesthetic and I cannot wait to check it out on the con floor.
Publisher: Game Brewer
Booth # 362
Demo (Releasing October 2022)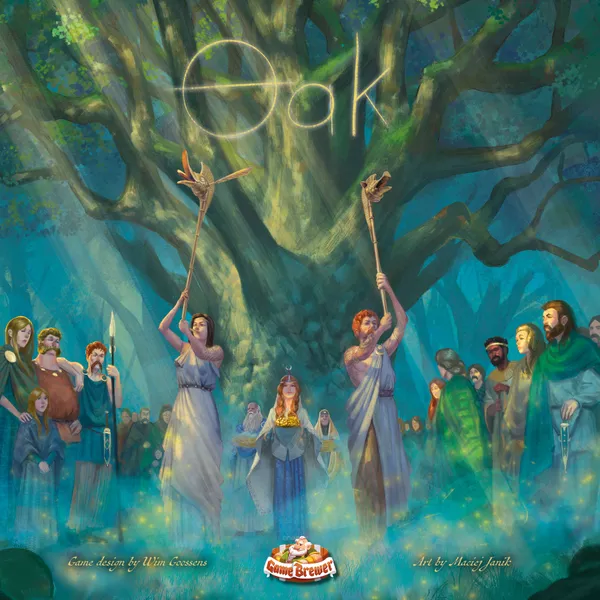 That's right, baby, it's DRUID time! I'm absolutely in love with the old school mystical theme of this game, bursting with character and critters from European mythology like pixies and marrows. The ways that they take set collection and worker placement sounds interesting, and Maciej Janik really hit it out of the park with the art.
Publisher: Bezier Games
Booth # 741
MSRP: $30.00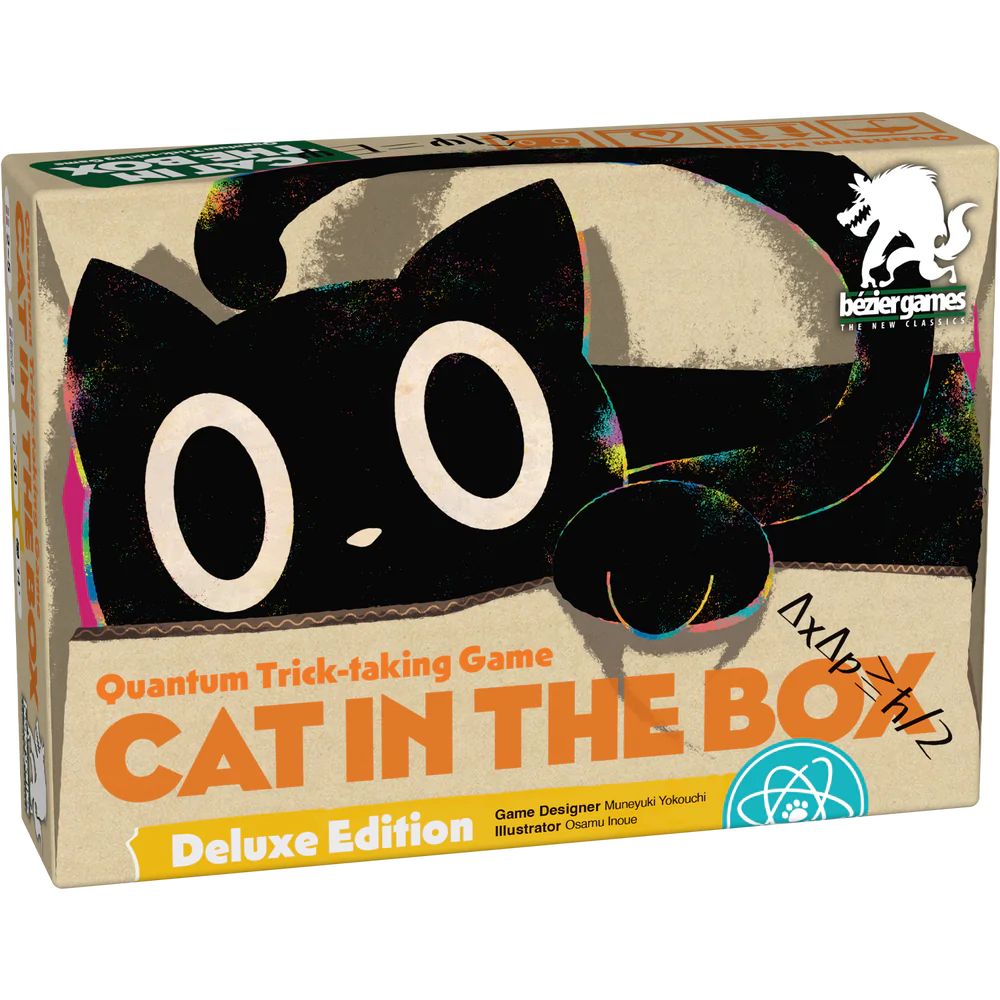 Yes, you read that right. Quantum Trick Taking. That alone is worth a sell if I'm being honest. Themed around the famous thought experiment of Schrodinger's Cat, the game puts a unique spin on trick taking by adding an element of mystery and change to the equation, since you won't know what your card might be until you measure it. Even if it sounds a bit thinky, the theme is cute and it sounds more quirky than something to stump your physics professor with.
Publisher: Flatout Games
Booth: 2853
Release: 2023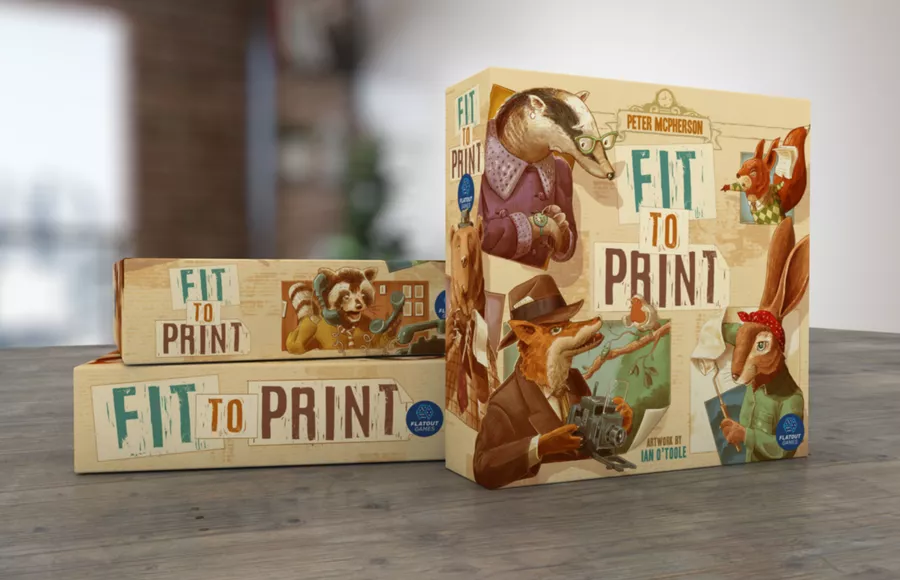 Fresh off of a big Spiel de Jahres win for Cascadia, the puzzly design experts at Flatout have a new game debuting at GenCon from the mind of Peter McPherson(Tiny Towns) and with art by Ian O'Toole (On Mars). Set in an adorable little city names Thistleville, Fit To Print places you as the editor of a newspaper trying to craft the perfect front page. Using a fun form of tile playing to simulate the placement of stories, it sounds like something fast paced and chaotic (which is the best kind of game).
Publisher: Mindclash Games
Booth #2319
Release : 2023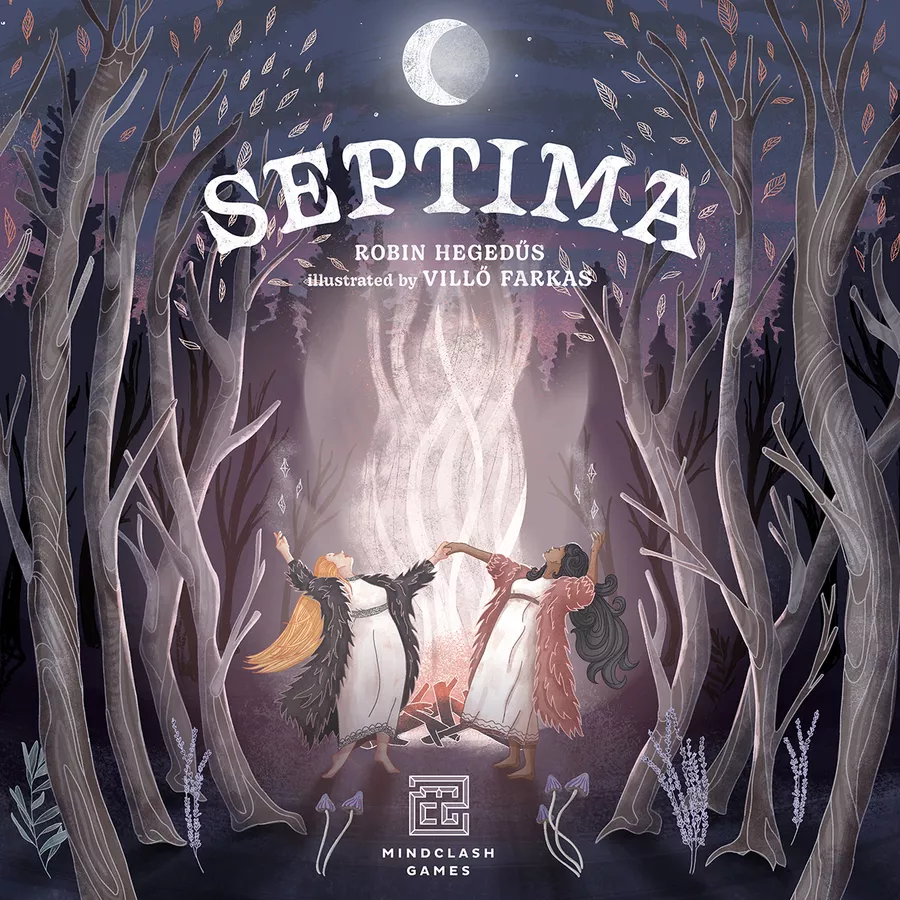 I am ALWAYS here for witchy games, especially ones that seem to nail the perfect aesthetics for the genre. In this, everyone is competing to take over the role of Septima, the most powerful witch of all. With simultaneous actions as the core, it's being sold as Mindclash's most accessible game to date. I'm also here for the wooden components and art by Villő Farkas.
Images via respective owners.
Have strong thoughts about this piece you need to share? Or maybe there's something else on your mind you're wanting to talk about with fellow Fandomentals? Head on over to our Community server to join in the conversation!