Gen Con 2022 was a bit of a whirlwind for many, being by GenCon's own count to be at about 90% their pre-pandemic attendance. And as the masses teemed through the convention center, I got a chance to connect with publishers about their latest and greatest releases. The first I'd like to spotlight are Kid's Table Board Games (KTBG) and Burnt Island Games, two companies with the same owners appealing to very different crowds.
Both companies were founded by husband and wife duo Heleina and Josh Cappel. KTBG began as a way for them to create games to play with their kids that were fun for adults to, with clever design and great art that appealed to every part of the family. Burnt Island was founded later on the back of classic game Endeavor, which the two bought in order to keep a game they loved in publication. Since then, the companies have published big hits like Power Plants, Fossilis, and In Too Deep, as well as a new addition to the Endeavor series: Age of Sale. At Gen Con, they were showing off another version of Endeavor entitled Deep Sea and a spin-off of their hit Creature Comforts, Maple Valley.
Maple Valley
Creature Comforts was a big success on Kickstarter, and many of the the things that helped its popularity return in this game. Namely accessible gameplay, beautiful art, and the universal appeal of small critters doing their best. Maple Valley is a game centered around preparation for the big Spring Festival, and players must journey around the titular valley to make friends and get favors to help prep for the different festivities. Unlike Creature Comforts, Maple Valley is about growing your team and creating a little engine to get the most effective results possible. Each friend you make adds new abilities and resources, and what you'll need to win changes from game to game. It's supremely adorable and something families will want to check out when it hits Kickstarter this fall.
Endeavor: Deep Sea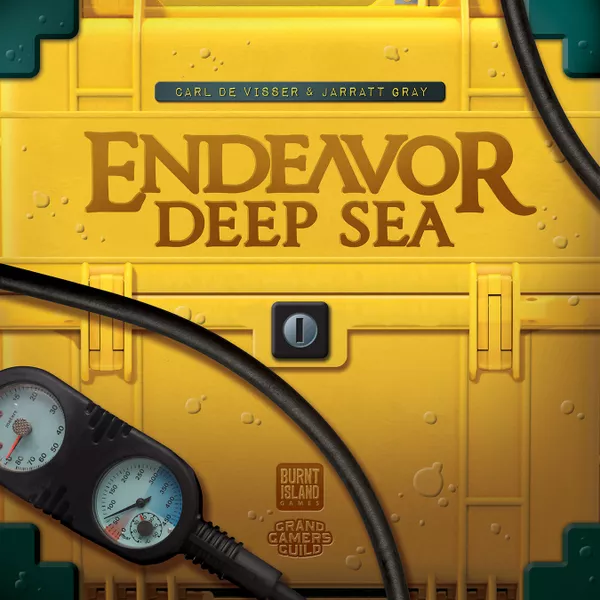 This new addition to the Endeavor series moves up to the present day and focuses on an ocean floor research station. Rather than the colonial focus of the past, it puts the emphasis on on scientific discovery and inquiry. It also is following an increasingly popular trend in board games by having the research focus on sustainability and the creation of a healthy ocean. You'll be exploring the ocean, completing projects, publishing, and even launching whole dive projects as you work through all of the different processes that go into a site like this. It has many of the same rules as previous games in the series, but streamlined. New fans will be able to jump in and enjoy themselves while more seasoned players will still get the Endeavor experience they love.
Endeavor: Deep Sea also represents an experiment for the company, as it will be their first to be launched on Gamefound. The game-focused alternative to Kickstarter has been gaining popularity recently, but the folks at KTBG and Burnt Island aren't sure if it's right for them. Endeavor: Deep Sea is a chance for them to experience the platform and compare it to the roughly concurrent Kickstarter for Maple Valley.
Images via KTBG and Burnt Island Games
Have strong thoughts about this piece you need to share? Or maybe there's something else on your mind you're wanting to talk about with fellow Fandomentals? Head on over to our Community server to join in the conversation!