It's Gen Con season yet again! As we rocket towards the end of this week and the Best And Most Exhausting Four Days IN Gaming, we always like to look ahead at the newest titles showing up in Indy this year. Sometimes this is the first time the game is for sale, other times it's the games big debut. You can see up to five years of design in the works if you know where to look! This year, Brody gave us a fantastic list of
Publisher: Devir
Publication Date: 08/08/2023
MSRP: 39.99
Brody: Who doesn't want to go to a circus? Well it's here in town, just look for the large red and white tent. Underneath it you will find jugglers, clowns, magicians, strongmen, and magnificent wild beasts. In the game, you become the circus director touring the USA in the 19th Century. You are trying to gain fame by hiring artists and offering great performances throughout the country. The size of the city you travel to matters as it makes some things easier or harder to do depending on the size. You will be making decisions to either hire an artist or host a performance. This is an area majority, hand management, move around the map game. The more you go to certain cities, the more likely you will increase your fame as you are competing with Barnum Circus as well. It's a 1-4 player game that takes 1 hour- 1 1/12 hours to play. I think it would be great for my family as it looks to be medium weight, and not too complex for the kids, as if it is, they will get lost and disinterested. 
Kelp
Publisher: Wonderbow Games
Year of release: 2024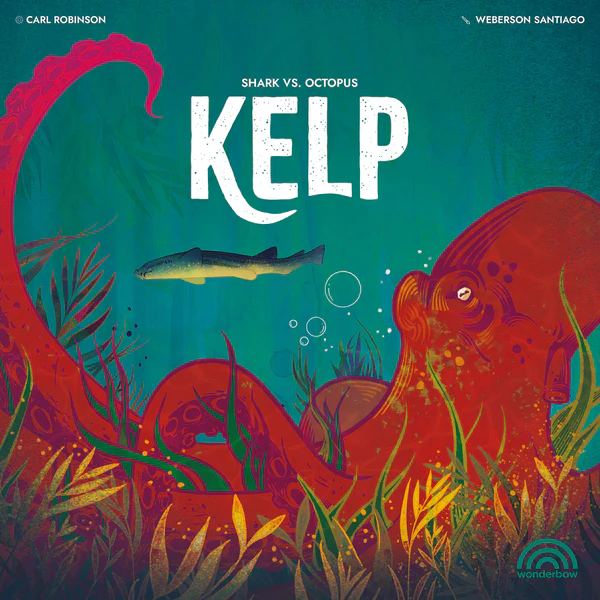 Brody: I don't know much about this publisher, but the concept of this game gets me excited. This is a 2 player only game where you go head to head to battle. One player plays as an Octopus, and the other plays as a Shark. It's an asymmetrical game where you get to look into this world set in a South African kelp forest where these two animals continually battle it out. Mechanics are suppose to closely resemble the real life flow of the type of battle these two animals go through. The Octopus is cunning and adapts, sneaking around the board, using camouflage. The shark is ruthless and has natural instincts and leans on its predatory behavior. The game mixes deck building with dice bag building and includes hide and seek, bluffing, and manipulation. 
Publisher: Gamewright
Year of Release: 2024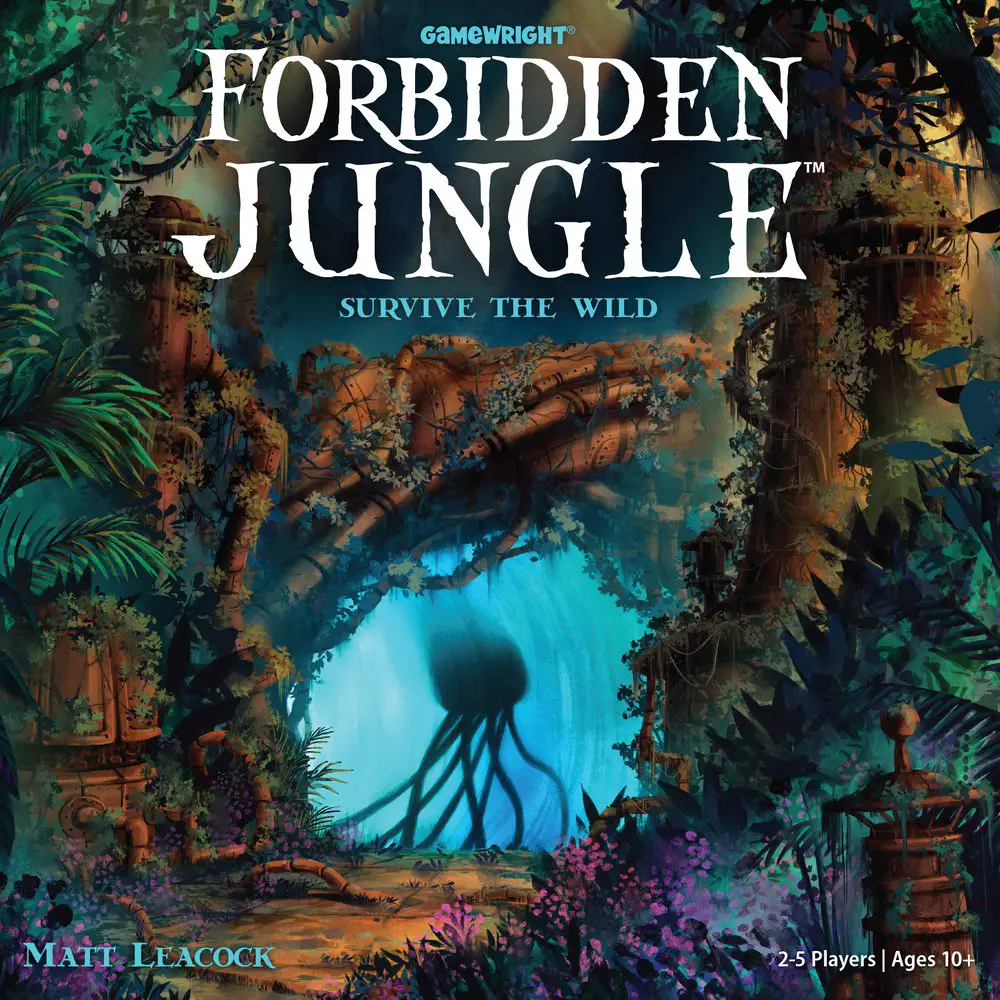 Brody:You might be just as excited as I am to see how Gamewright has expanded on this series. Here, you have crash landed on a jungle planet, and you are working together as a team to survive. The goal is to find the escape portal while fighting off hordes of venomous creatures while an escalating chain of collapsing locations is occurring. This is another cooperative team based game by Matt Leacock. I have loved to see the changes done from one game in the series to the next. I hope this one doesn't disappoint. 
Publisher: Board&Dice
Release Date: 08/03/2023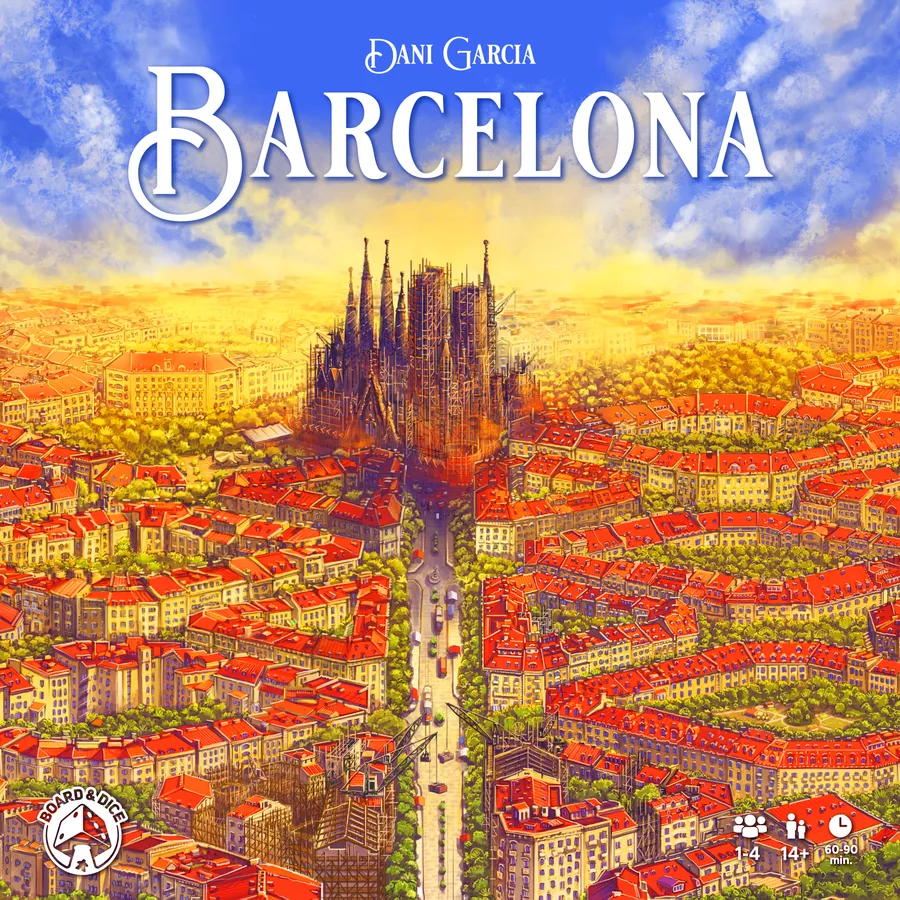 Brody: This game is coming out from a newer designer, Dani Garcia, who has multiple games coming down the pipeline. Also, so you know, I have been a fan of the games Board & Dice publish, and hoping this one fits in. This is a city building worker placement game set in mid-19th century Barcelona. Players take on the role of builders to expand this densely populated city, working to expand it. You need to accommodate citizens who want to leave the old city, build streets, tram lines, and continue public services. This is a heavier game that would be for me and the game group, and probably not for the kids until they grow up a bit.
MSRP: $55
Publisher: Czech Games Edition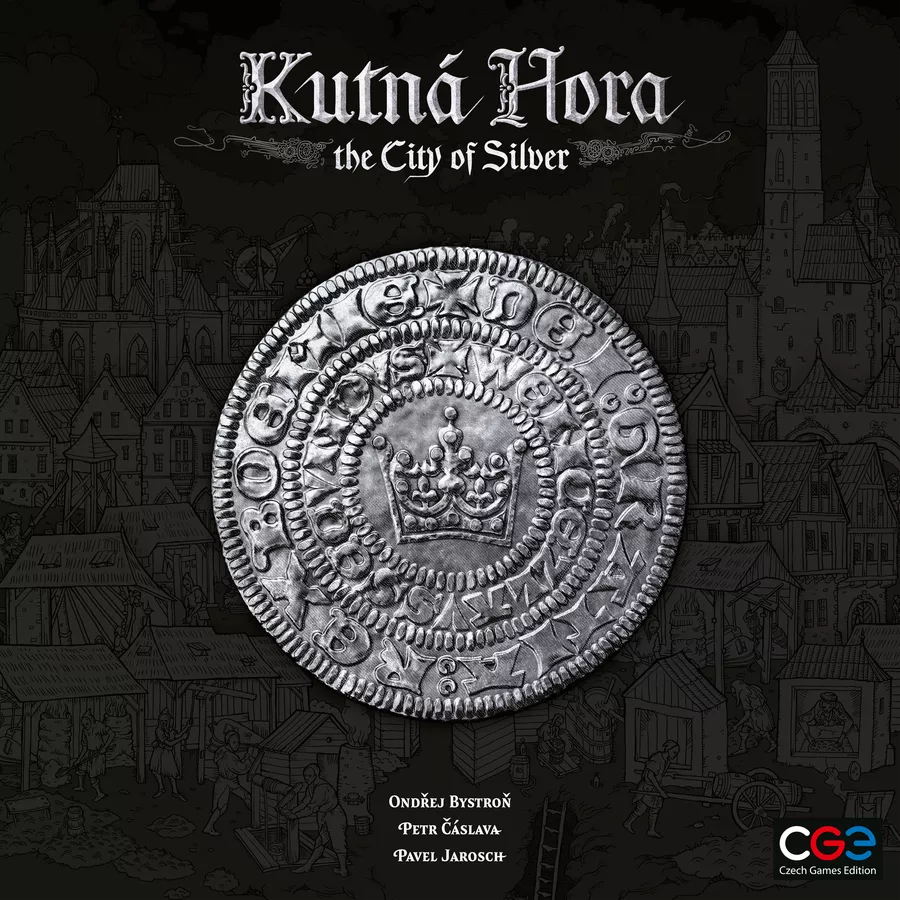 Brody: This is yet another city building game, but with area majorities, tile placement, and a market. Set in the 14th century, where silver is discovered up to the construction of Kutná Hora, a city in central Europe. The game has a supply and demand mechanic that will affect the economy in the game as you play. Strategic plans of when to mine, or purchase land are just the beginning. You will build and gain profit from production from your guilds. Players have an asymmetrical nature to which guilds are available to them which will also impact the game's economy. This game looks to be in my sweet spot of complexity, and Czech Games Edition has proved themselves with past games like Lost Ruins of Arnak, Tzolk'in: The Mayan Calendar, and Through the Ages. 
Publisher: The City of Games
MSRP: $50.00
Brody: The City of Game's first game, The Isle of Cats was a huge hit for myself and for many others who I shared it with. I hope Race to the Raft is just as huge of a hit. This is a cooperative, path building, tile placement, puzzle game for 1-4 players. Of course you will be playing as disoriented island cats who are lost on a smoke-filled island. Players need to find a safe route to the raft by placing pathway cards. But as your build fire starts to spread across the island which limits your options. You will need to find ways to build long pathways to keep the cats ahead of the flames. There are 81 scenarios in the game total and you will work together to solve the puzzle. This is a game that I can play with my kids and a game I hope to enjoy myself as well. 
Publisher: Arcane Wonders
MSRP: $49.99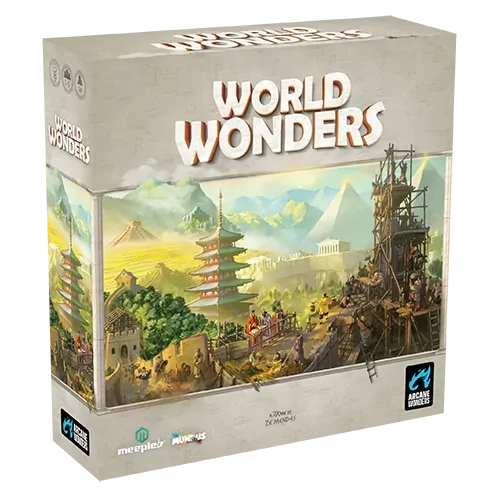 Brody: This is a game for 1-5 players where you play as a great leader and build your own ancient city. Gold is used to build tiles to increase your city's economy. Producing more food will generate more population in your city making it grow. This is a city building tile placement game where you will grow with a specific resource depending on the tile played. As players use up their gold, the round ends and new tiles and buildings come out. This looks like be an exciting title and game for a lot of others and I hope to fit it in my collection at some point. It looks to be a the higher complexity for my kids, but maybe in a spot where I can still play it with my family and also then play it with my gaming group. So hopefully a game that can be played with anyone. 
Publisher: Days of Wonder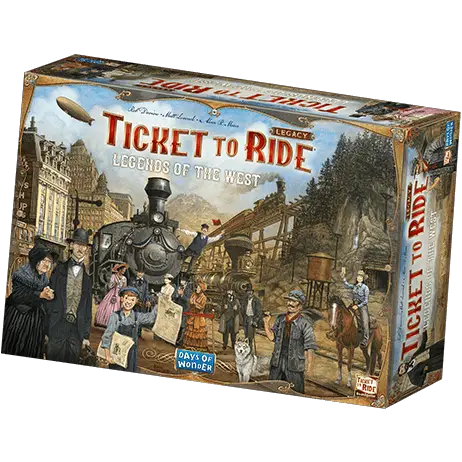 This game will only be demoed at the convention, but will then be available a couple months later. Ticket to Ride was what really got me into board games, and I have been waiting for something new like this for a long time with them. This is a campaign game playing 12 journeys across  North America in the 19th century as pioneers. Start on the east coast and work your way west while you meed challenges along the way. Players will make choices as they play the game that will change the way the story unfolds. The game has so much to offer me and my family and I'm excited to see what experiences it unfolds with us
Publisher: Devir
MSRP: 59.99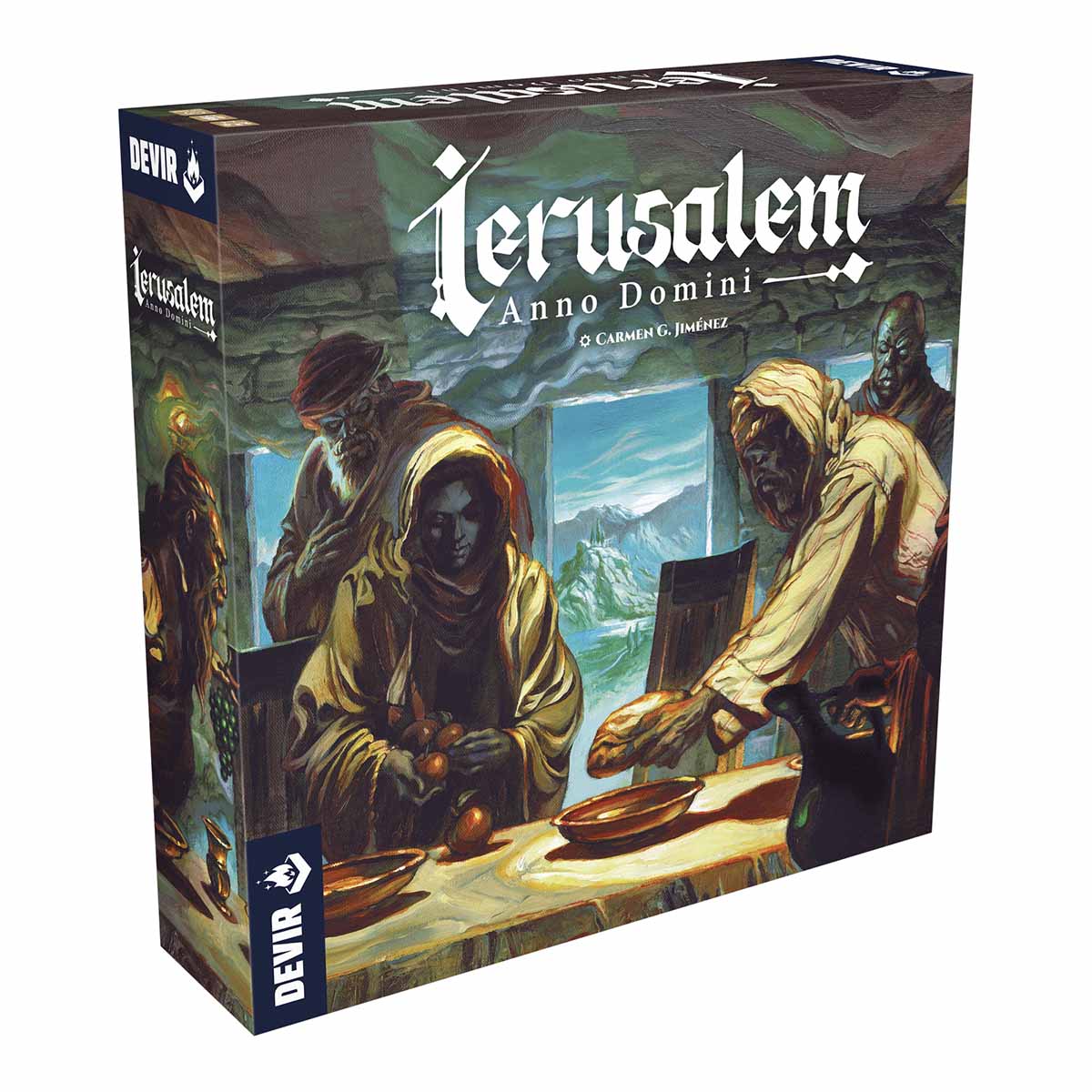 Brody: Going back to a more medium-heavy weight game, Ierusalem is a religious game where the Last Supper of Jesus of Nazareth occurs. Players send out followers to perform actions in hopes to position themselves as close as possible to the seats of Jesus and His apostles. Players will be gaining resources, listening to parables, going to the table, changing seats, or doing a favor. They say the main element in this game are the cards that each have a symbol correlating to one of the five locations on the board. And the position your followers are in are done through management of letters on these cards as nomination to resources you have at your disposal. I like everything I see with this game and think it would be a great addition to get to my table.
Publisher: Floodgate Games
MSRP: $75.00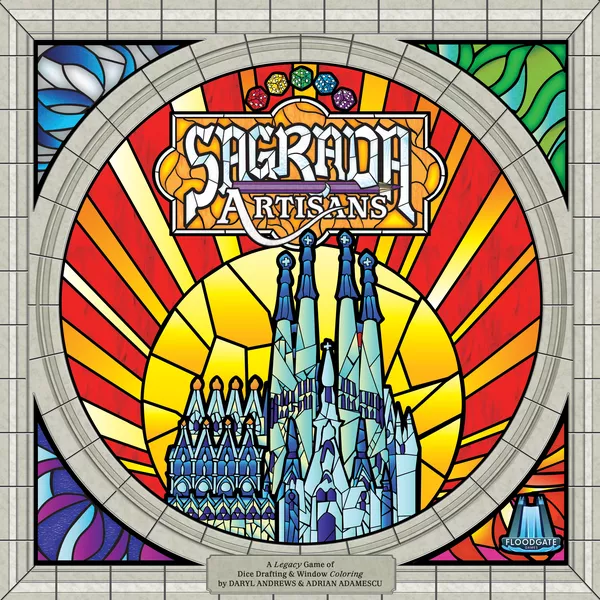 Brody: This is yet another legacy game that takes a very well loved game and changes some things to make it a legacy game. Players compete as rival families, each trying to make the best stained glass window that spans over the campaign. Players can gain abilities, and unlock wondrous new tools to help them throughout the game. Players will continue to draft dice and coloring in space to try to meet the window's restrictions and objectives. This is a paper and pencil, puzzle, pattern building game. I am anticipating this game to be well liked with my family, and hope it would be possible to play through it with more than one campaign. 
Publisher: Inside Up Games
MSRP: $50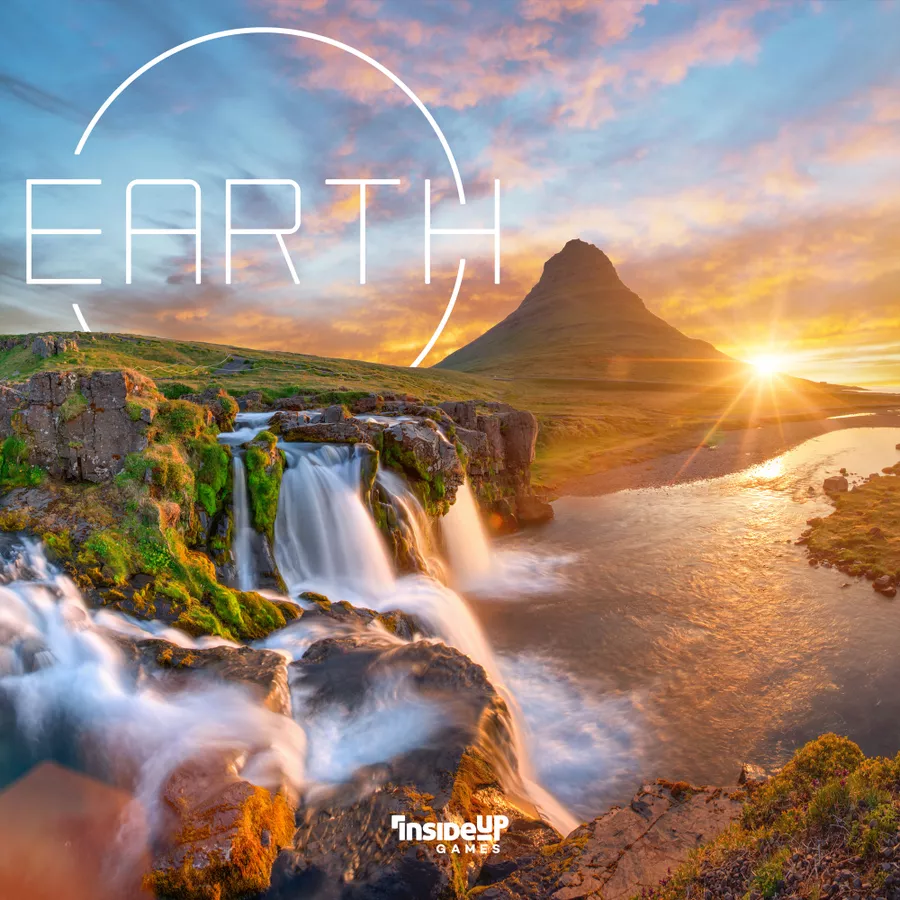 Brody: When first coming out, this was a hard to get game as everyone wanted a copy of it. I am still hoping for my own copy. This is a card game where you find natural synergies to replicate and extrapolate Earth's versatility and it's plentiful resources. You will create an engine where one thing will benefit another. The game is for 1 to 5 players with simple rules but strategic possibilities. I have heard it compared with Wingspan, although others have said it is nothing like it. It's a game that would be perfect for my kids as well as myself, and anticipate it to be a great game that can continually hit the table. 
Publisher: Plaid Hat Games
Release: Gen Con 2023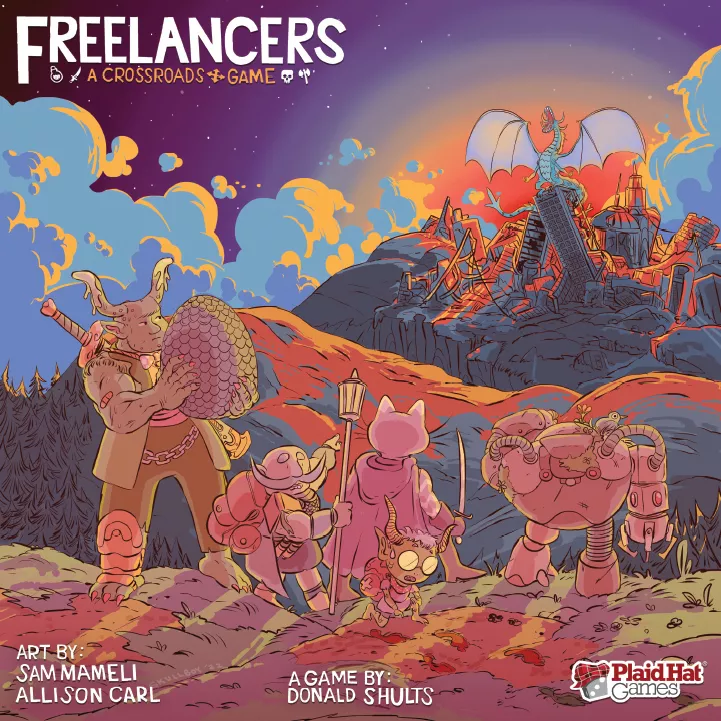 Brody: I have really enjoyed so many Crossroad games. For me it started with Dead of Winter, and continued with Forgotten Waters. I am a fan of crossroad cards that add some random fun aspects into the games. You feel in charge of choices and get the rewards or consequences. This game has players play as freelancers to help a broken economy. You will explore, fight, and gather loot each day to survive. This condenses the fantasy RPG campaigns into a single night of fun and mayhem. This is the type of RPG game that really is for me and my family. No game master, and still get some fun storytelling aspects with the game. There are so many branching paths you can take, and so much to explore and do. I really need this game as my kids and family will have a blast with it! It plays with 3-7 players and takes 1.5-3 hours to play. 
Images via respective owners
Have strong thoughts about this piece you need to share? Or maybe there's something else on your mind you're wanting to talk about with fellow Fandomentals? Head on over to our Community server to join in the conversation!