This year's Game Devs of Color Expo has ended but demos and discounts are still available! This year was the first year that The Fandomentals got to attend the expo, and it was a really educational and entertaining time.
Founded by Catt Small and Chris Algoo in 2016, GDocExpo took shape when they wanted to showcase games made by creators of color. The first event included roundtable discussions and got great reviews from attendees who asked for more so Small and Algoo pulled together a larger team. Now, eight years later, GDoCExpo has granted over $250,000 to game developers of color. Due to the pandemic, the event shifted to online-only but has actually increased engagement.
As a gamer and someone really interested in how games are made, attending this year's GDocExpo was so much fun. Below I talk about some of my key takeaways from this year's panels!
Narrative Design
Adanna Nedd, a freelance Narrative Designer and Games Writer, discussed how manga and comics design their narratives and how it's similar to designing video games. The narrative of the game and the design of the game overlap to creative the narrative design of the game! Think of your favorite game and consider how the game's story was impacted by the mechanics and gameplay. In Spirit Swap, you play as Samar who travels and assists friends with spirits by playing match 3. As Samar clears spirits, their friends gives them gifts, which give the player new abilities to for future match 3 games. Connecting the gameplay to the story makes the narrative experience meaningful for the player!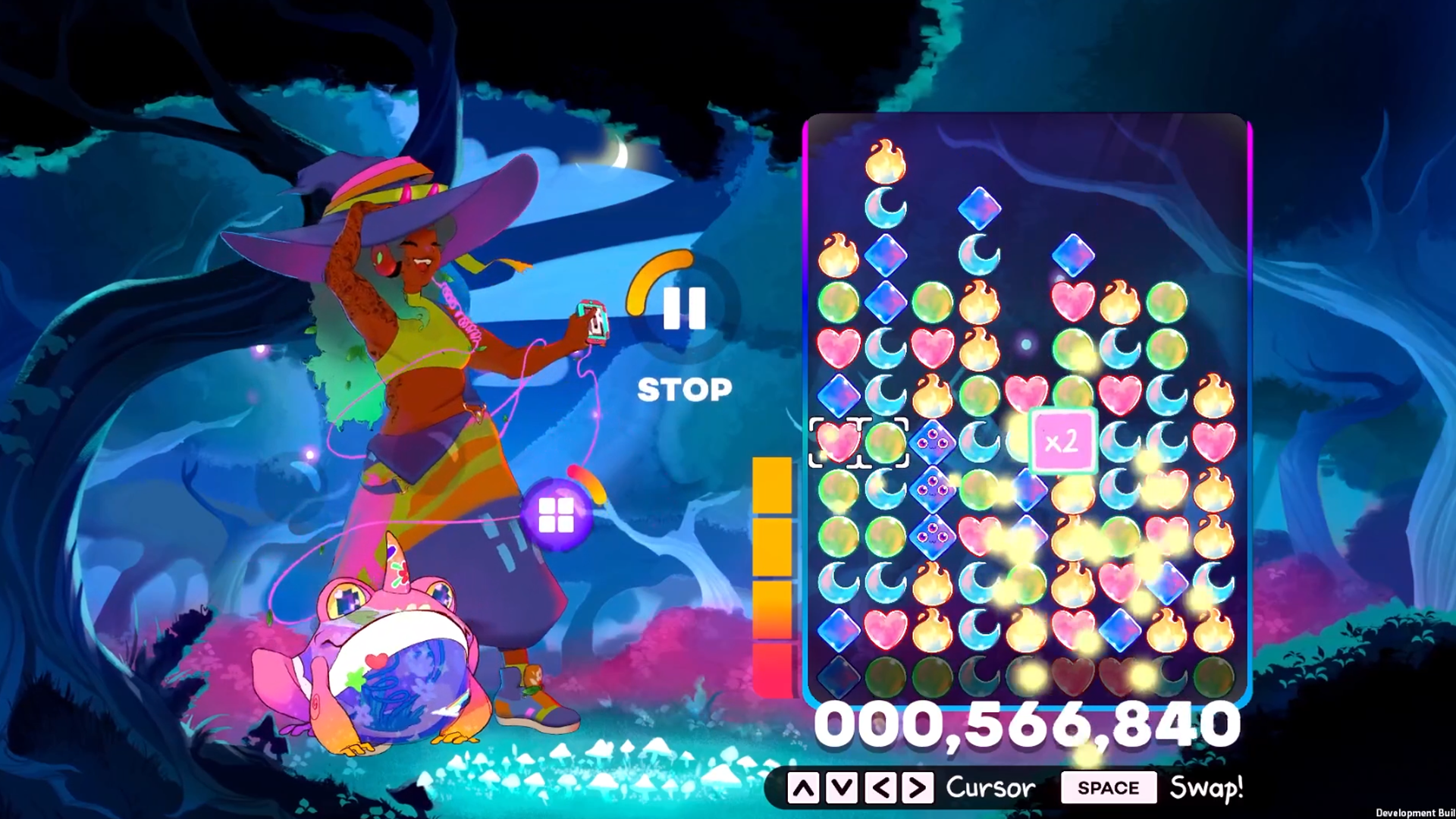 We all know of games that seem like they changed mid-production drastically affecting how enjoyable the game actually is when playing. Nedd agrees and told me that making narrative design and games writing a priority, and considering it as inflexible as coding will have the best impact on the story (and on the game creators)! Hopefully all game creators take this advice!
Queer Activism
I also attended Seamus Ly (Programmer and Narrative Designer) and Director and Executive Producer Tanya Kan's session where they discussed queer advocacy and the creation of their game Solace State (my review is coming soon). While the game is a visual novel, Solace State is unique in that a camera hacks through the 3D architectural city space to reveal narratives and 31 characters' lives. Kan and Ly spoke about how activism requires multiple people, not just the main character, and how interviewing activists allowed them to write a game that was true to life.
Having gone to their talk before getting very deep into my gameplay, I am really intrigued to see how my choices play out because there are over twenty endings! When I wrote my quick react to the game in 2021, I mentioned that it reminded me of Masdar City, which was supposed to be a "sustainable" urban community in Abu Dhabi and failed, and look forward to finishing the game to find out how much of it will parallel our own lives.
Indigenous Worldviews
Then in Meagan Byrne (Narrative Mechanics Designer) and Art Lead/Character Concept Designer Sadekaronhes Esquivel's discussion of building the worlds of Hill Agency: PURITYdecay, we learned how detailed the entire game is in their consideration of Indigenous conceptualizations of life. Hill Agency follows Meeygen Hill, a PI working in the slums of one of the last major cities in North America in 2262. What first seems like a simple case about the murder of a woman turns into a much larger investigation into a conspiracy and upper echelons of society.
Par for the course in this genre, right?
What sets the game apart though is precisely its Indigenous perspective. Instead of broken down buildings, there are plants growing everywhere because that's where plants need to be! The railings and design on the staircases in Hill's apartment building come from Metis florals. I only had time to try the demo this weekend but I am so fascinated and after watching a few videos that got further into the game, know that I'm in for a great thought-provoking time.
Overall, the theme this year was about design and the player experience. How do developers make players connect with their characters and worlds? Of course, in a capitalist society games and making them requires money. I would be remiss not to mention that while the event was occurring, Epic games laid off 830 employees, the most recent in a long line of layoffs this year in an industry that makes more money than is imaginable.
Creating games in this atmosphere frickin stinks, and I only hope that all the attendees get to use the great advice provided by so many developers in the future. I also can't wait to see what next year's GDoC Expo brings and go to all the panels since I won't be writing a dissertation! Woohoo!
You can check out the discounts, games, and demos still available on Steam and learn more about the expo at their website.
Images courtesy of their respective owners and GDoCExpo
Have strong thoughts about this piece you need to share? Or maybe there's something else on your mind you're wanting to talk about with fellow Fandomentals? Head on over to our Community server to join in the conversation!