Free League Publishing today released Davokar Awakens, the final chapter in the Chronicle of the Throne of Thorns campaign for their dark fantasy RPG Symbaroum.
The darkness that for centuries has been fettered by the roots of the forest spreads in all directions; the living are faced with a seemingly hopeless fight against a never-ending flood of merciless enemies. But is all hope lost?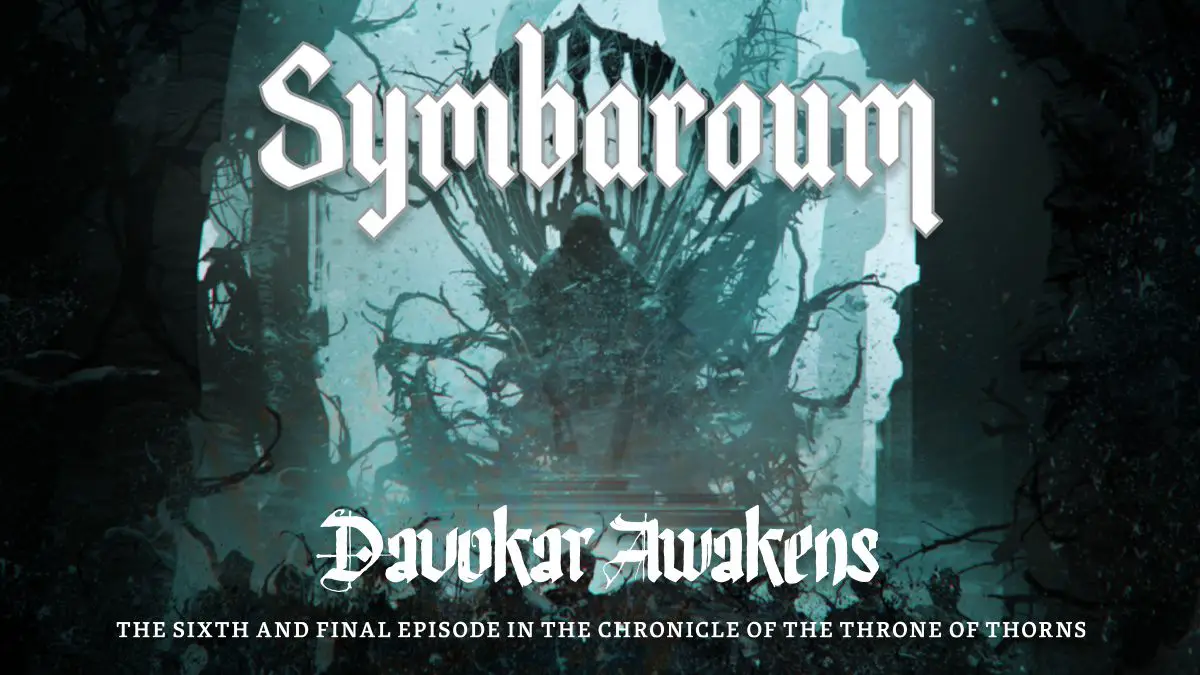 In Davokar Awakens, the Eternal Night has descended on the game world. The time has come for the factions to unite or collide, for the darkness to perish or triumph, for the fate of the world to be decided.
Be prepared, for the challenges in this adventure will push you to the limits of your capabilities.  The Chronicle of the Throne of Thorns is one of the most epic RPG adventure campaigns to date, spanning over six richly illustrated hardcover volumes. Depending on the choice of the gaming group, the episodes can be played as standalone adventures or as one massive campaign.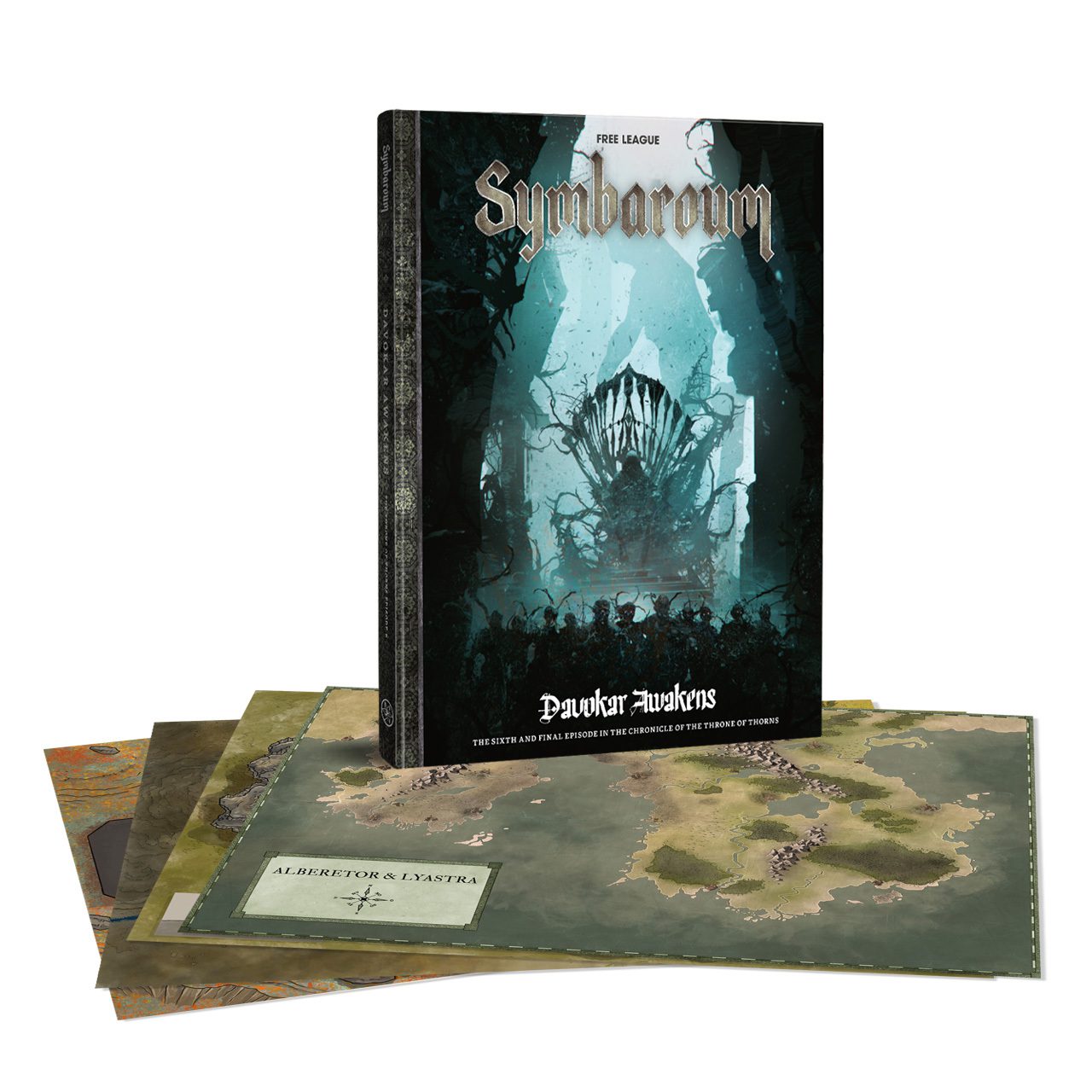 Symbaroum: Davokar Awakens features:
•    The adventure Davokar Awakens, where the players are given a chance to impact the fight for the Throne of Thorns, and thereby the future of the game world.
•    Maps and descriptions of a dozen adventure locations, brimming with tough challenges, colorful characters, mystical treasures, and historical artifacts.
•    Guidelines for journeys in the awakened Davokar, complemented with new event tables and over a dozen pre-made scenes to introduce where you see fit.
•    A chapter on the battle against the darkness, with descriptions of both defending and attacking units.
•    New treasure tables, new artifacts, and a customized list of mishaps which can affect uninformed or ill-prepared adventurers.

Davokar Awakens requires access to the Symbaroum Core Rulebook, and that it does not come into its own without the Advanced Player's Guide, Game Master's Guide, and Monster Codex.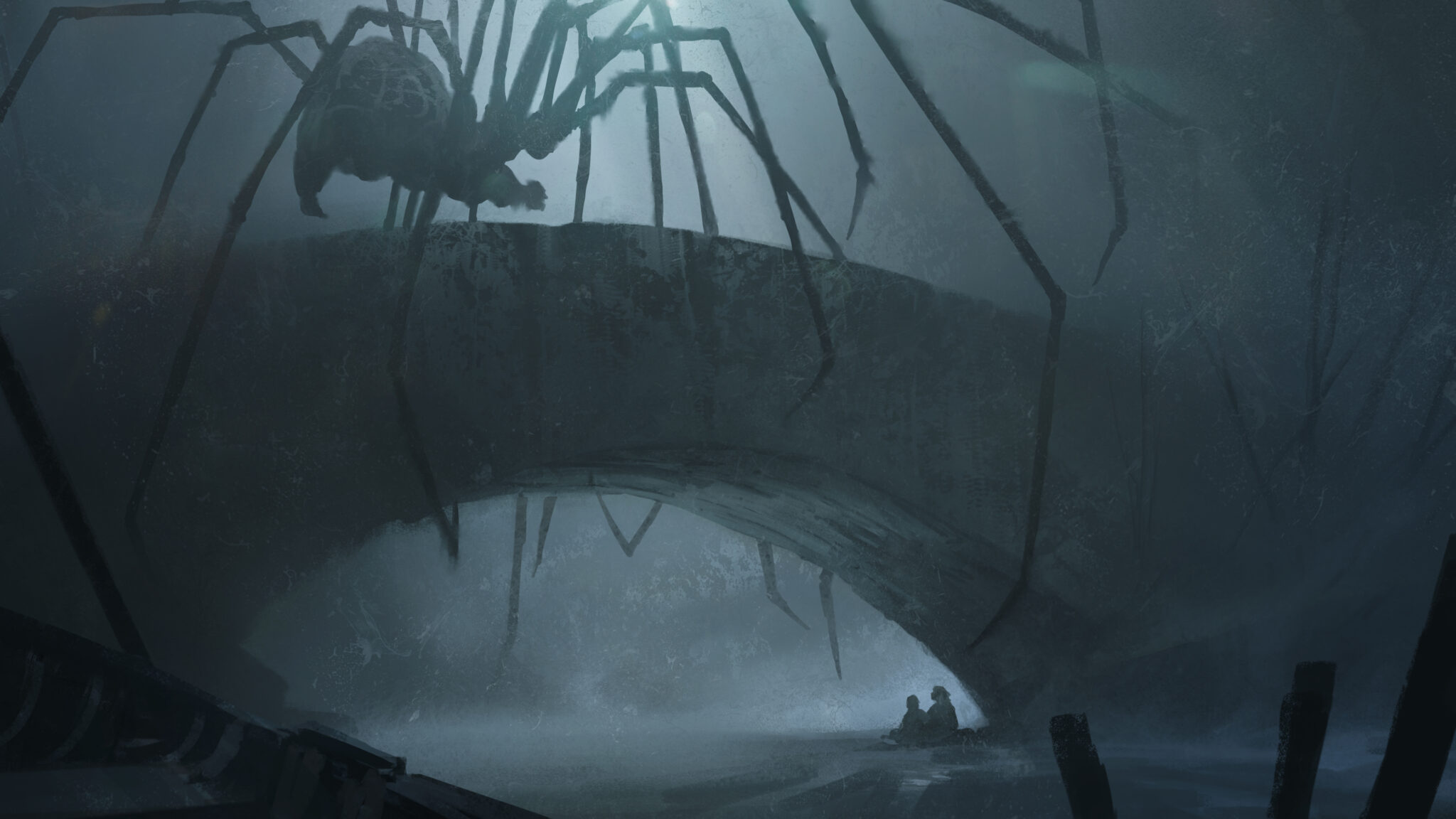 The expansion Davokar Awakens is now available in the Free League webshop at an MSRP of $40, as a Foundry VTT module or a printed book with a complimentary PDF. The print is also available from retailers worldwide, and if you want a digital PDF only, you can get it from DriveThruRPG. Additionally, all six episodes of the Chronicle of the Throne of Thorns are now available as Foundry virtual tabletop modules, standalone or at a reduced price if bought together with the print edition.
Images via Free League Publishing
Have strong thoughts about this piece you need to share? Or maybe there's something else on your mind you're wanting to talk about with fellow Fandomentals? Head on over to our Community server to join in the conversation!