Fall isn't necessarily an "aquatic" time of year, at least not in my neck of the woods. But that hasn't kept me from thinking about the dark depths of the sea, the part of the world of which we know the least, where lurk horrors and wonders we have only glimpsed. So I thought it might be interesting to see what board games capture the mystery and fear above and below the ocean waves. As always, this isn't a comprehensive list. Since making this list I've been digging more into the genre, and there may be a follow up in the future. But until then, strap on your dive suit and get in the diving bell, it's time for some subaqueous spooks!
Publisher: Red Raven Games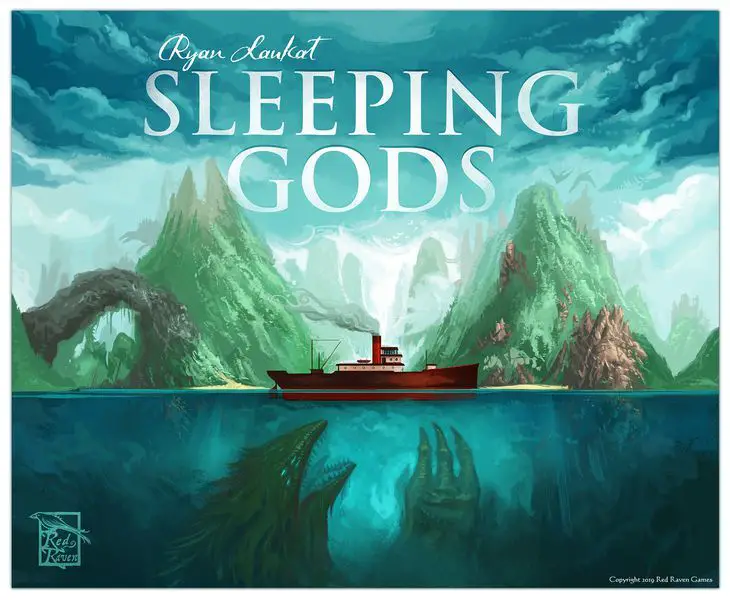 Designer: Ryan Laukat
Artist: Ryan Laukat
The game that inspired this list, I've been excited about Sleeping Gods for a while. I'll for sure be writing up a full review of the game once I've finished it (don't want to go off half-cocked without knowing the full story), but for now I can definitely say it's an excellent game of exploration and storytelling perfect for solo play or with friends. Everyone plays as a crew member of the good ship Manticore, lost in a strange land and trying to find their way home. It's kind of like if Star Trek: Voyager were set in 1929 and in the ocean.
Flotilla
Publisher: Wizkids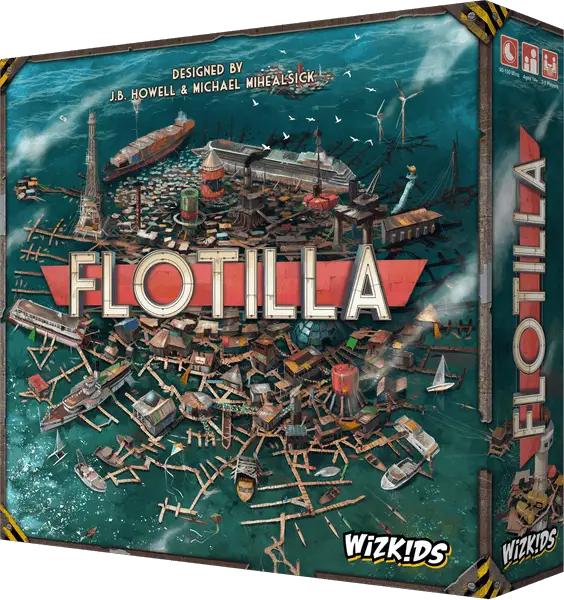 Designer: J.B. Howell, Michael Mihealsick
Artist: Bartek Fedyczak
While not necessarily a game all about horror, the post-apocalyptic setting of the game and the stress of survival can be scary enough. It's a game in two parts, with you playing as a "Sinkside" commander exploring the world or, if you want, as a "Skysider" trying to just get by and expand on the titular collection of flotsam on which rests the remainder of humanity. There's a lot of options and moving parts of the game and the shifting roles means plenty of replayability. It's definitely one of the more overlooked games of 2020.
Publisher: Ravensburger Games
Designer: Prospero Hall
No, I will not shut up about Jaws any time soon. I love this game, as it not only does everything you want in an adaptation but also is just one of the best games of asymmetric strategy out there. The shark is properly scary thanks to devastating abilities and plenty of mystery, and the playable heroes each are just good enough to survive against the finned menace. You start on Amity Island, trying to track the shark as it goes on its feeding frenzy on the beaches. Then, you shift to the Orca, where you must fend off the attacks of the shark as your supplies and the boat itself rapidly deplete around you.
Publisher: Funtails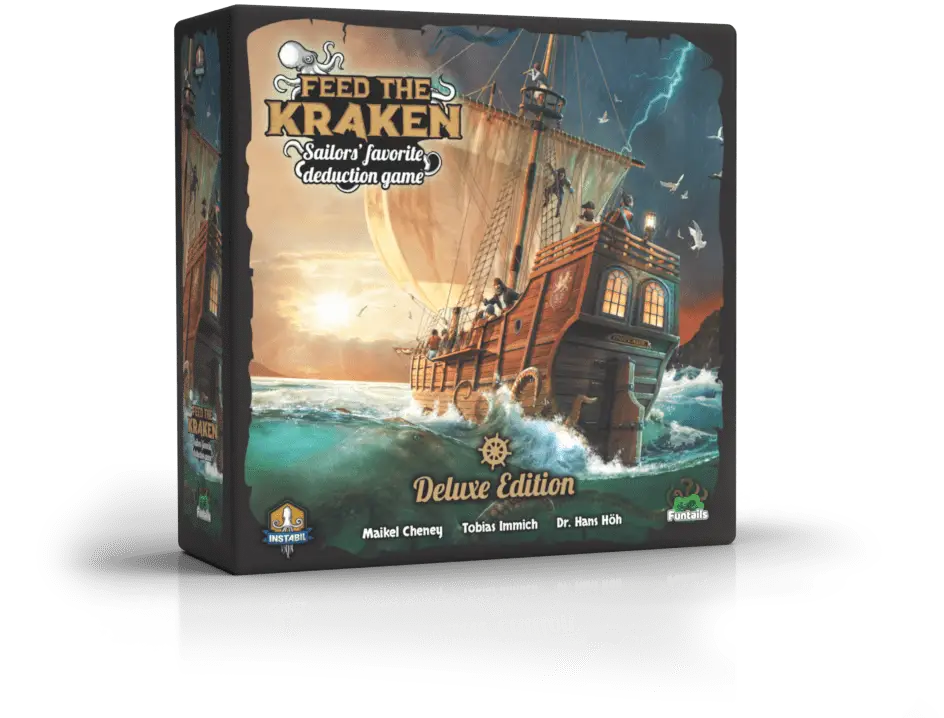 Designer: Dr. Hans Joachim Höh, Maikel Cheney, Tobias Immich
Artist: Hendrik Noack, James Churchill
I'm jumping the gun a bit on this one since it's a (planned) 2021 release that doesn't seem to be out quite yet (though you can still late pledge). But considering the theme and how much I love a good social deduction game, I couldn't resist. It's got three factions: Sailors, Pirates, and Cultists. The first two are fairly standard, but the third group is where the real fun begins as they try to summon THE KRAKEN from the depths to ruin everyone's day. Everyone's true allegiance will come out as they jockey for rank on the ship and steer it where it needs to go, whether that be home, into the Bermuda Triangle, or straight into the squiddy arms of an underwater beastie.
Images via their respective owners
Have strong thoughts about this piece you need to share? Or maybe there's something else on your mind you're wanting to talk about with fellow Fandomentals? Head on over to our Community server to join in the conversation!