Board games based on already existing franchises is nothing new, but in recent years there's been a major uptick in games based on movies, video games, TV shows, books, and other intellectual properties. It can be difficult to know which game to try next, and there are a lot of games that just rely on the property to sell the game rather than good design and high quality components. And no, these are not all the licensed games out there (for other good examples see here, here, here, or here), but these are some of our favorites to come out in the last year or so. As always, check with your FLGS to see if they have a copy!
Publisher: Arcane Wonders
Building off the wildly successful Hello Neighbor and Secret Neighbor video games Arcane Wonders brings us this social deduction game. Meant for a large group with at least 5 players, each person takes on the role of a neighborhood kid, the treacherous neighbor, or the secret neighbor. As one of the kids, you must use your items wisely to get to the keys and get out, but your neighbors at the table are trying to trick you into voting to let them use a key, but one is actually the secret neighbor! Check out Dan's unboxing for a look at the various game pieces and cards.
If even one neighbor convinces the kids to let them use a key then the neighbors have won, so the kids must use all of their deduction skills to figure who they can trust! What makes this game super fun is that there are no eliminations, so everyone gets to stay involved until the end and there's endless playability as players take turns being the secret neighbor.
This game is available on Amazon for $13.99.
Publisher: IDW Games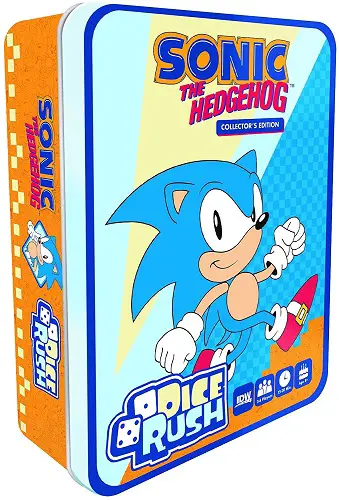 2 to 4 players are in a real-time race to build the best Sonic the Hedgehog level. Players simultaneously roll their dice and match the results with cards featuring section from a classic 2D Sonic level. Act quickly though as certain sections will score you extra points, while others will cost you!
This game is chaos in a tin thanks to some of the most rapid-fire dice rolling we've ever seen. Since everyone is competing for the same sections of level to add to their track, it's a race to see who can roll their dice to match the card they need. As opposed to more slow-paced dice drafting games, this one encourages to (appropriately) be the fastest thing alive. Filled with Sonic The Hedgehog art straight from the original, including a retro design for Amy Rose, it's a great game for Sonic lovers that captures the frenetic action that has made the series so popular.
You can pick up this game at Amazon for $22.99.
Publisher: The op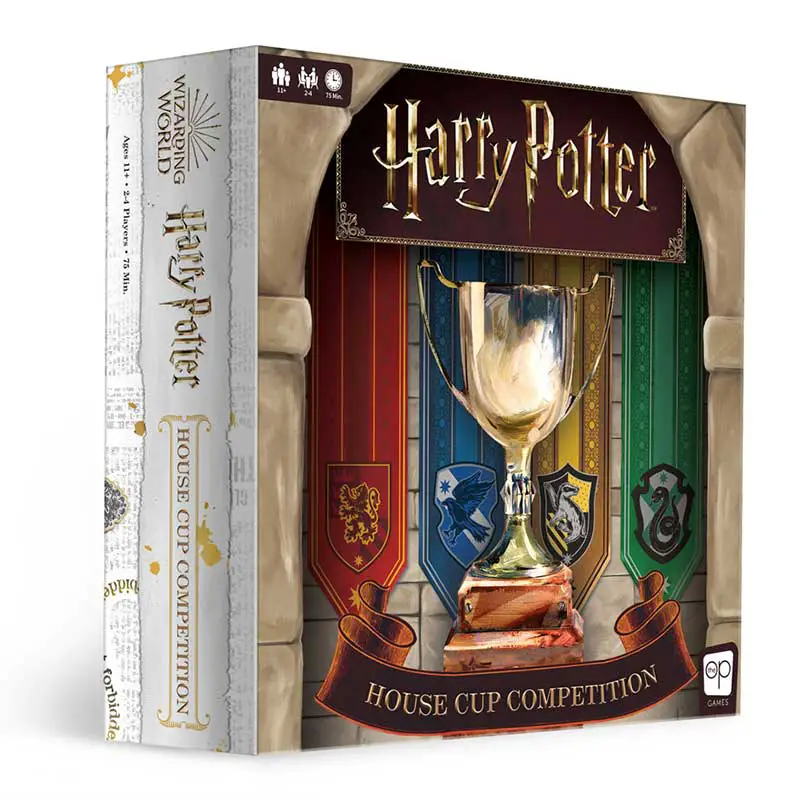 Obviously this game is perfect for anyone who is enamored with Harry Potter and it's full of game cards with familiar characters and entities from the game. Each player chooses one of the four houses of Hogwarts, and the gameplay can be summarized as each player trying to "upgrade" three students belonging to their respective houses. On each round (there are 7 in total), players get to alternate and place each of their three students on various classroom, professor office, or library spaces on the board (or special locations which get revealed as time goes on, like Olivander's or the Weasley's house).
The various references to characters, actions, and locations in the Harry Potter universe give the game charm, while at the same time the wide possibilities of different strategic playstyles that can be employed and optimized greatly enhance its replayability factor.
You can grab a copy on Amazon.
Publisher: CMON/Spinmaster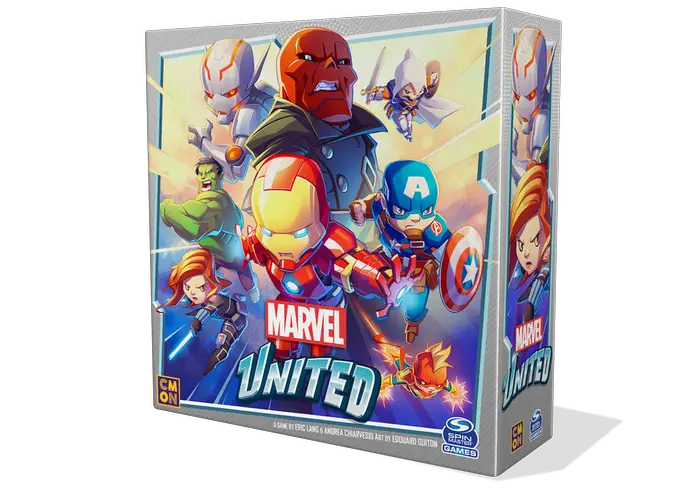 From CMON and Spinmaster Games, players must team up as the Avengers to protect the world from their greatest foes, specifically Red Skull, Ultron, and Taskmaster who are attacking the city, each with their own evil scheme for destruction and domination! Players use each hero's custom deck of powers and abilities, playing off the strengths of one-another for added effect, as you try and finish missions to take out the villain before it's too late. For a closer look at the game and the adorable minis, you can watch Dan's unboxing!
Asymmetrical games are making a big splash these days and this one is a great example, especially for fans of the Marvel Universe. It's got a very cute aesthetic style to it that appeals to younger folks, but don't let that fool you. There's some great design here from Eric Lang (Blood Rage, Rising Sun) and plenty of room for expansion as CMON has released, or plans to release, new additions from the deep bank of characters as time goes by.
Marvel United is available at Target and Amazon for $21.99.
Publisher: Funko Games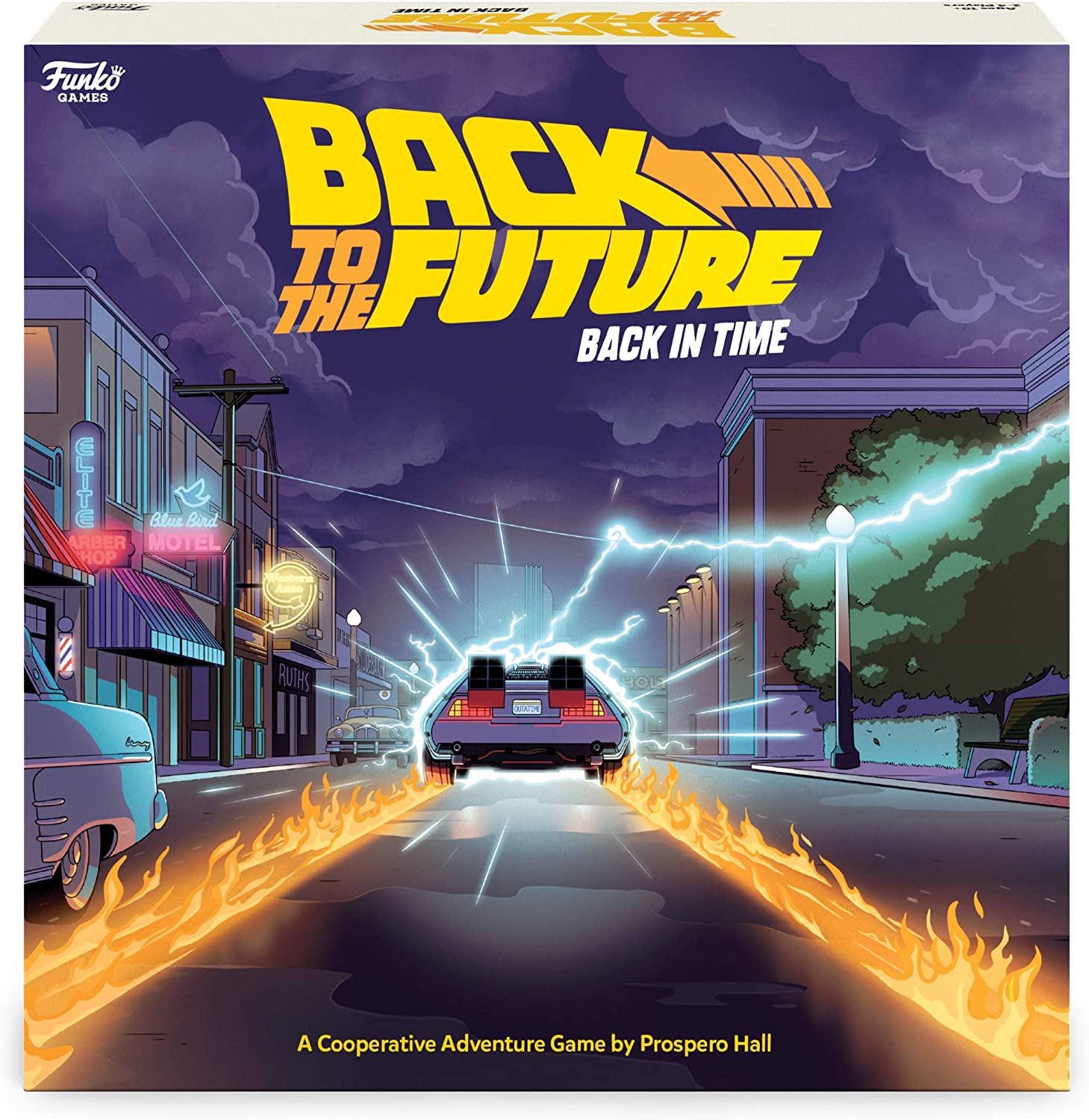 In this fully co-operative release from Funko Games, each player takes on the role of a major character from the movie: Marty McFly, Doc Brown, Jennifer Parker, or Einstein the dog. Players move a around 1955 Hill Valley, collecting certain items in an effort to fix Doc's famous DeLoreon time machine, defeat Biff Tannen and his gang of trouble-making friends, while ensuring that Marty's parents fall in love. Only when that is accomplished can players then accelerate the DeLoreon to 88 MPH down Main Street before the clock tower strikes 10:04 pm!
2020 was a surprisingly big year for BTTF games, this game from star design collective Prospero Hall is a great way to feel re-enact the plot of the movies in an interesting way. Funko as always spares no expense, with highlights including a 3D clock tower and colored minis for all the characters, as well as some fun cartoony art that helps the game have a strong identity on its own.
Pick up this game from Amazon for $18.95.
Images courtesy of their respective owners
Have strong thoughts about this piece you need to share? Or maybe there's something else on your mind you're wanting to talk about with fellow Fandomentals? Head on over to our Community server to join in the conversation!