Black Friday/Cyber Monday weekend kicks off tomorrow (or tonight for some retailers) and John and Kori are here to make sure those of you who wanted to use this weekend to finally start dabbing your toes into the fragrance pond (or to stock up on gifts for friends and family) know how to save some money in the process. Obviously, some niche fragrances are going to remain prohibitively expensive for some readers. However, the following sites carry designer fragrances at rock bottom prices, and even some niche fragrances with significant discounts! Kori and/or John have all used these sites themselves, and they are all also easily google-able to vouch for.
Fragrancenet
Ah, that old chestnut. Fragrancenet has been kicking around for a while and is one of the premier "gray" market sites on the internet for affordable fragrances. For instance, Macy's online currently lists a 2 oz bottle of Montblanc Explorer for $78.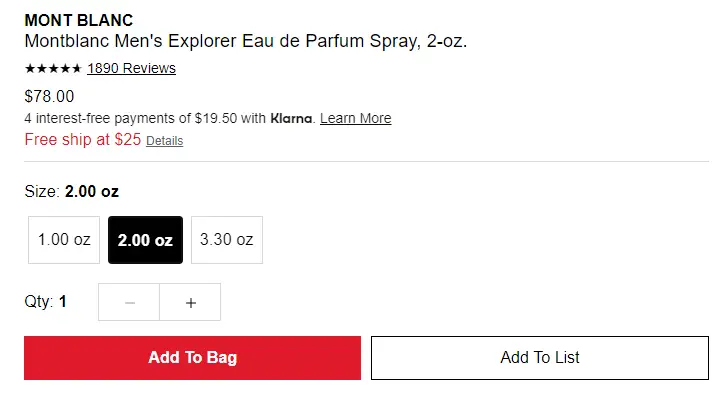 But if you go to Fragrancenet, you'll see that you can get the exact same size for only $35.24 instead.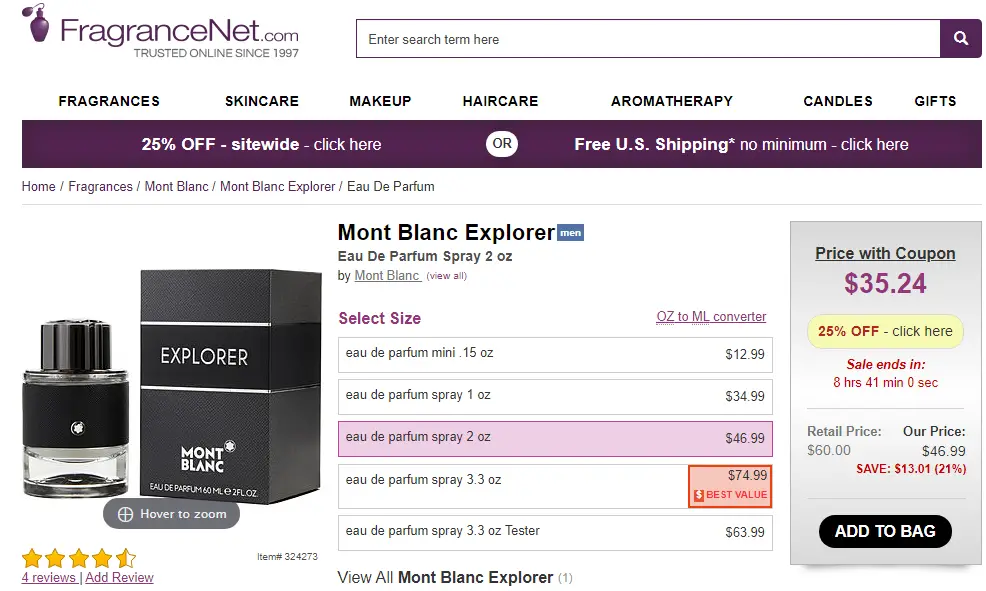 Fragrancenet also allows users to purchase decants of several popular brands for fairly reasonable prices. This allows you to get a fuller experience beyond a sample vial to see if you're ready to invest in a full bottle down the road. Plus they're offering free shipping on orders over $59!
FragranceX
A sibling to Fragrancenet, FragranceX offers many of the same brands at the same savings. They vary a little between some niche offerings, but the biggest difference between the two sites is shipping time. Fragrancenet might be a dollar or two cheaper, but if you need your order in a hurry, FragranceX will generally ship it to you faster.

PerfumeOnline
The first of the two Canadian sites to make this list. While both carry designer deals as well, we recommend those in the US stick to Fragrancenet or FragranceX for designer brand purchases as they will generally stay a few dollars cheaper. However, for the niche stuff, this is where the savings kick in. Take, for instance, Wind Heat, a fragrance from the House of Oud. This usually retails for over $200 easily. On PerfumeOnline, however…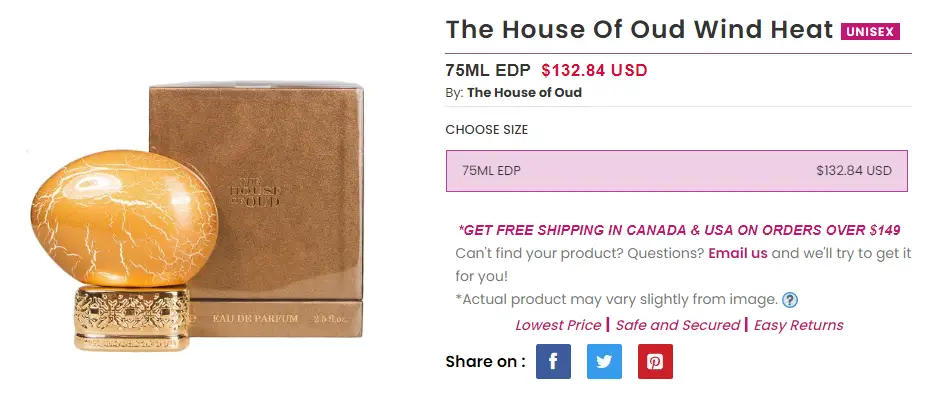 FragranceBuy
And then we have Kori's favorite store to buy from. PerfumeOnline does offer some of the same houses, but as far as where Kori's preferences go, FragranceBuy offers more of the houses Kori enjoys and with a fantastic selection. Especially if you're a fan of Penhaligon's! For example, one of Kori's all-time favorite fragrances is The Tragedy of Lord George from Penhaligon's. As you can see below… it ain't cheap.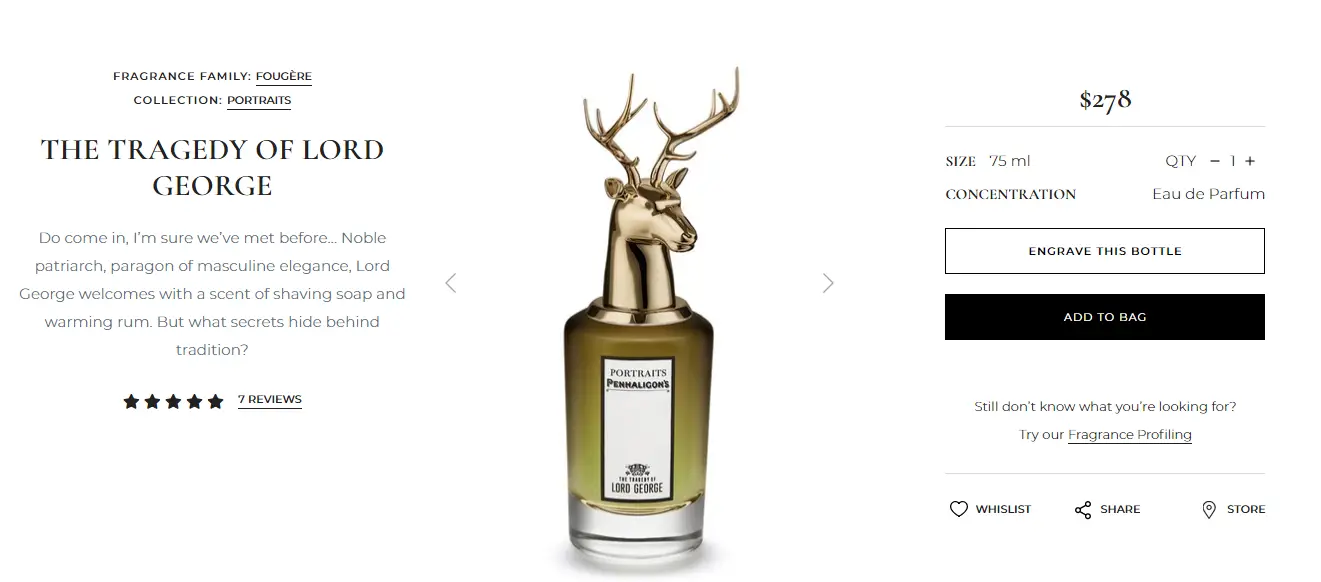 However, if you can wait until FragranceBuy has it stocked, well.
VenbaFragrance
Sometimes you just don't want to deal with a lot of designer and obscure niche fragrances. You want what's hot and you want to find it without having to do a ton of searching. For those of you who are the Creed fans, Roja fans, Parfums de Marly, Xerjoff, Frederic Malle… Venba Fragrance is for you. All the hottest niche brands with some pretty steep discounts. Usually, Frederic Malle's wildly popular Portrait of a Lady retails for an eye-watering $390.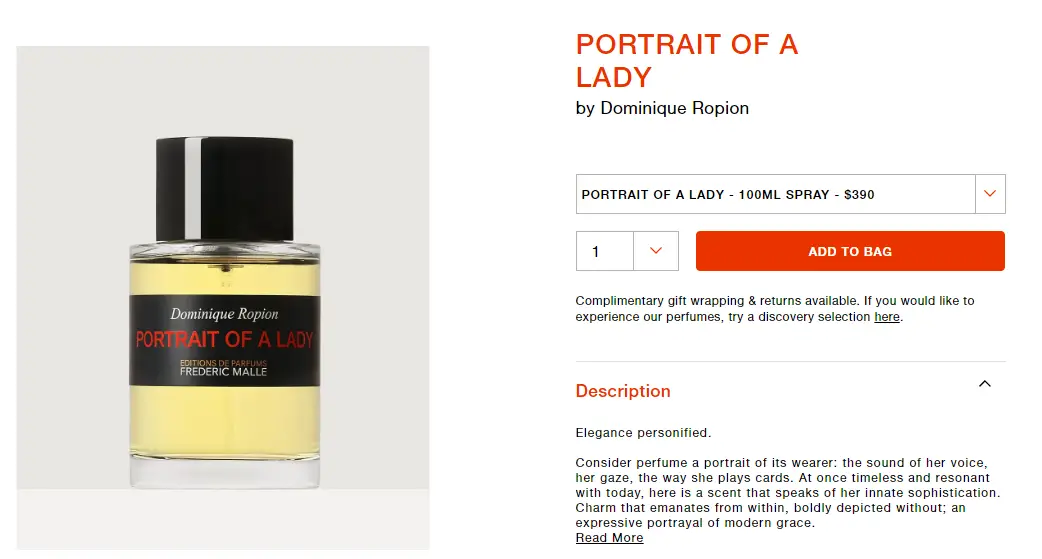 Over on Venba Fragrance, however, while the price is still not cheap, it comes with a significant discount, totaling in at $285.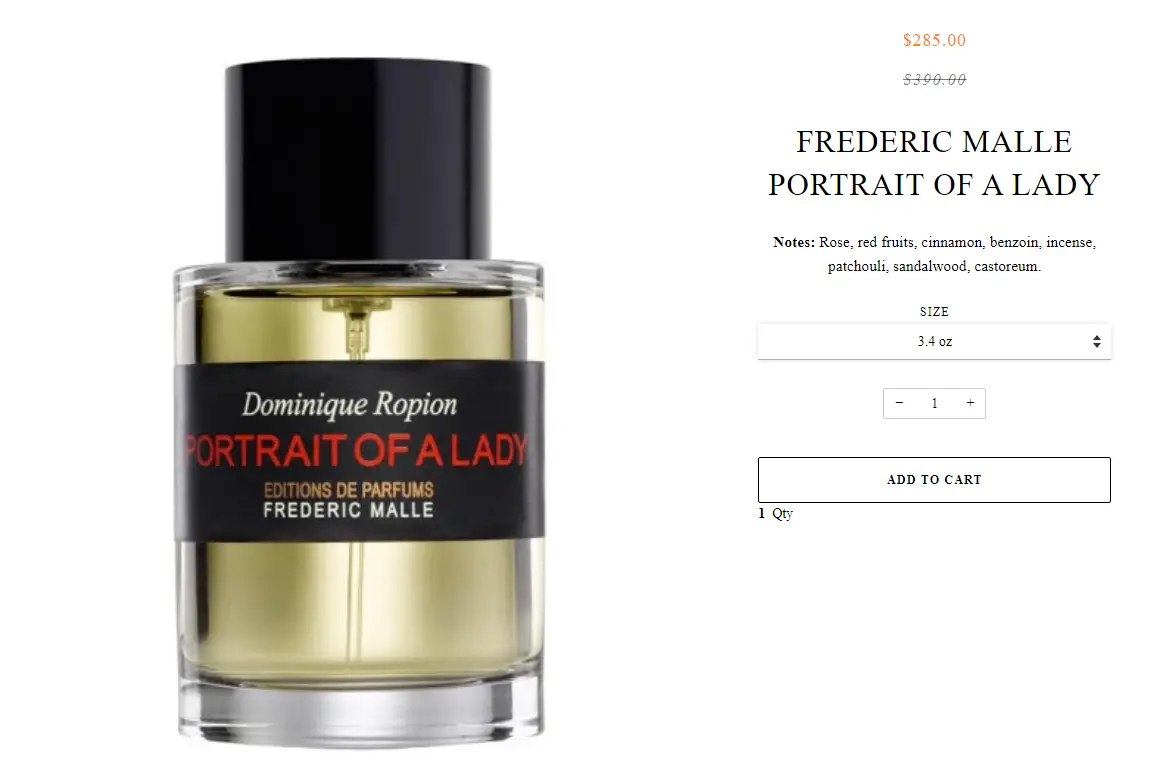 Be sure to check out the BFCM sales running on these sites, some even start Thursday evening (or are already going)!
Now, a word of caution. There are other so-called discount stores out there, and they might have prices that seem too good to be true. We want to warn all of you to do your research and google these sites before giving them your money. ESPECIALLY if you're finding bottles on eBay or Mercari that seem too good to be true. Usually, they are. Sadly, there is an entire market for counterfeit fragrances (particularly with Penhaligon's, Creed, Maison Francis Kurkdjian, Parfums de Marly, and Christian Dior.)
For sure, take advantage of legitimate discount retailers, but vet them first. Again, John and Kori have used the sites listed and have received legitimate products from them. We did our research and asked around the community and Google to make sure they were squared. If you don't use trusted sites, there's a good chance you'll end up with fake smelly water, less money, and far more frustration.
Have strong thoughts about this piece you need to share? Or maybe there's something else on your mind you're wanting to talk about with fellow Fandomentals? Head on over to our Community server to join in the conversation!