Father's Day is approaching and let us guess, you're still scrambling to get something for Dad (or Grandpa, or Husband, etc.) Well lucky for you we're experts at geeky gift giving here at The Fandomentals and we've put together a little list of items you can pick up to really make his Father's Day special by celebrating his favorite fandoms. You can order most of these from their suppliers, or try your local geeky shop (or Barnes & Noble).
Company: The Noble Collection
MSRP: $35.00
This year is the 30th Anniversary of Jurassic Park (you heard me right), and there's few more quintessential "dad" movies than a movie about big stompy female dinosaurs eating people. Ok, maybe it's not that narrow a demo, but from our experience dads love dinosaurs all the same. Get him something fun for his office with one of the Dinoramas from the Noble Collection. Our favorite is the T-Rex one seen above thanks to how iconic the moment it captures is , but there's also one for the Raptors and the frilled Dilophosaurus. The plastic case around them is fully removable as well in case you want a more "open air" dino vibe.
Company: LEGO
MSRP: $179.99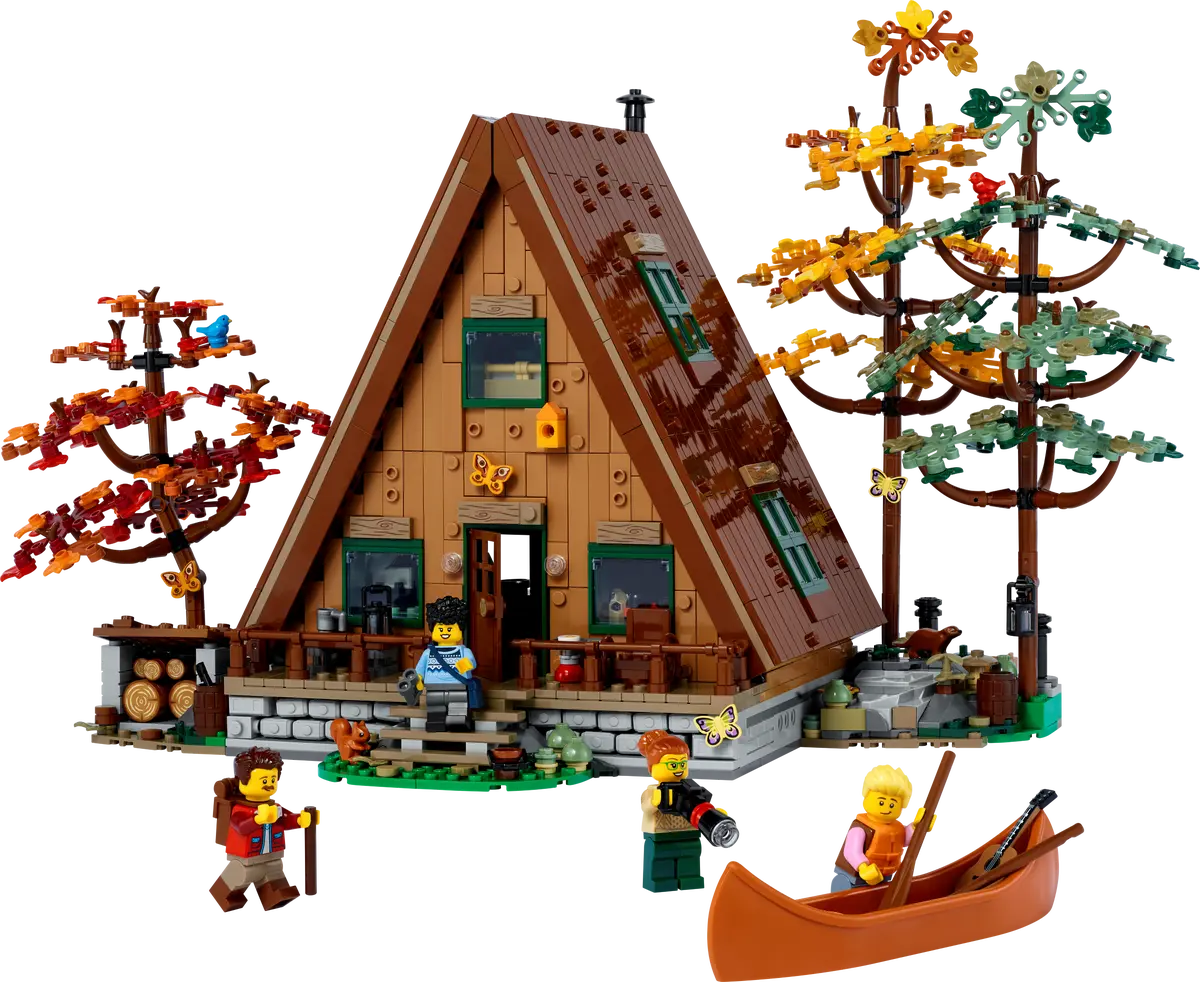 Is your dad a little crafty, a little outdoorsy? Or maybe you want to get him a fun project to do with the kids? The LEGO A-Frame is just one of the many cool LEGO kits you can get him but there's something so "fatherly" about this kit in particular. Maybe it's the trees, maybe it's the canoe, or maybe it's the mustache on one of the minifigures. No matter what, this project also doubles as a beautiful bit of decoration that isn't quite as outwardly nerdy as, say, the Death Star kit.
Company: WizKids
MSRP: $34.99
Is Dad a D&D fan of the old school variety? Or maybe he's one of those who got into it more recently? He'll definitely get a kick out of this friend, which sits at a whopping 11 inches tall and looks just like one of the most famous monsters in Dungeons & Dragons. Dads aren't often known for liking plushies, but they do like things with way too many teeth. So he'll get over it.
Company: Renegade Game Studios
MSRP: $40.00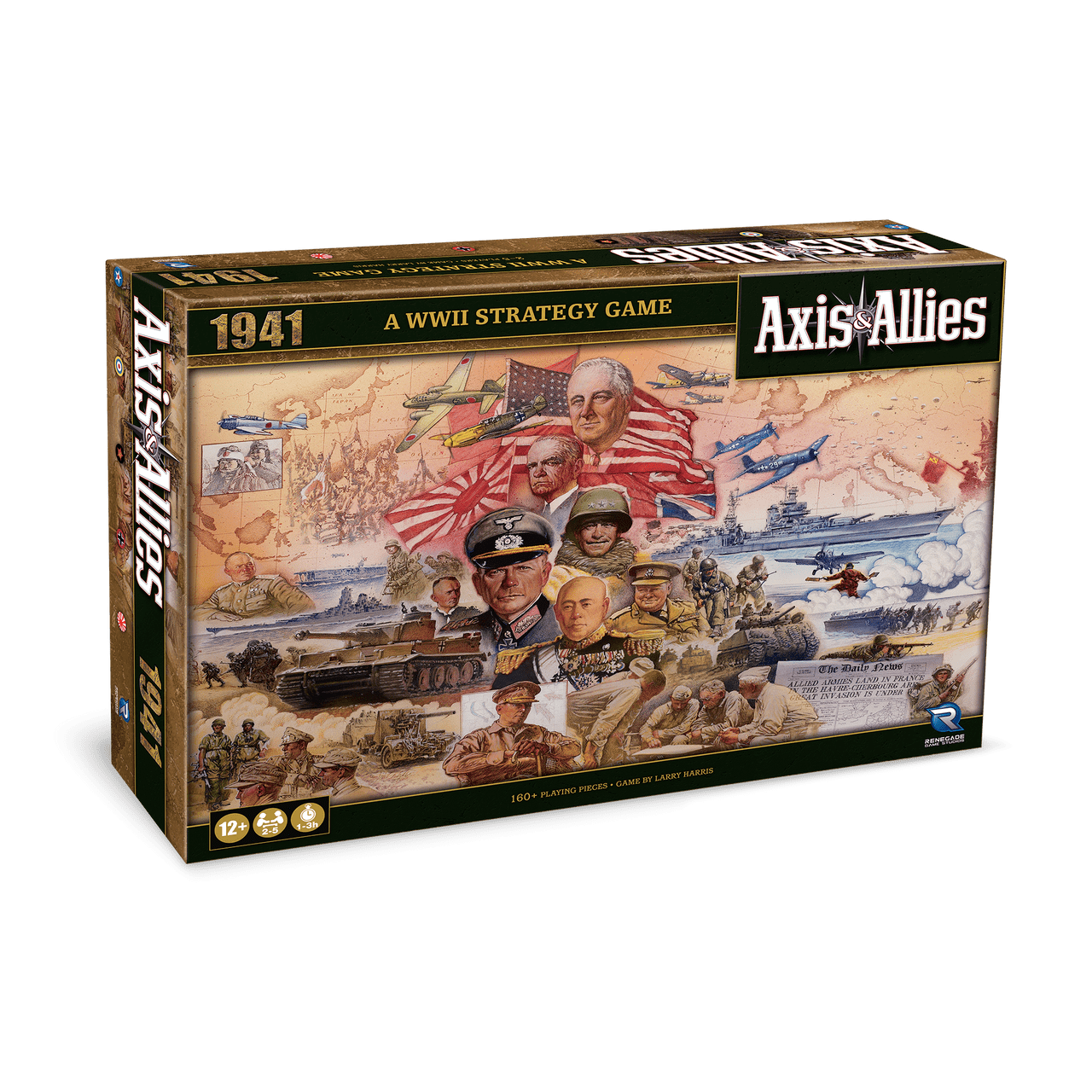 We don't know why it happens and we don't know what it means, but there's a time in every dad's life where he becomes obsessed with WWII. Sure he's got the books and the maps and the Blu-Rays of Band of Brothers. But why not give him a chance to be the armchair general he's always wanted to be with Renegade's re-release of the classic Axis & Allies series. We recommend the 1941 version since it's a little less sprawling than the others and easier to play while still allowing you to experience both major fronts as the Nazis, The Japanese, The Soviet Union, The United Kingdom, and the United States.
Company: The Noble Collection
MSRP: $65.00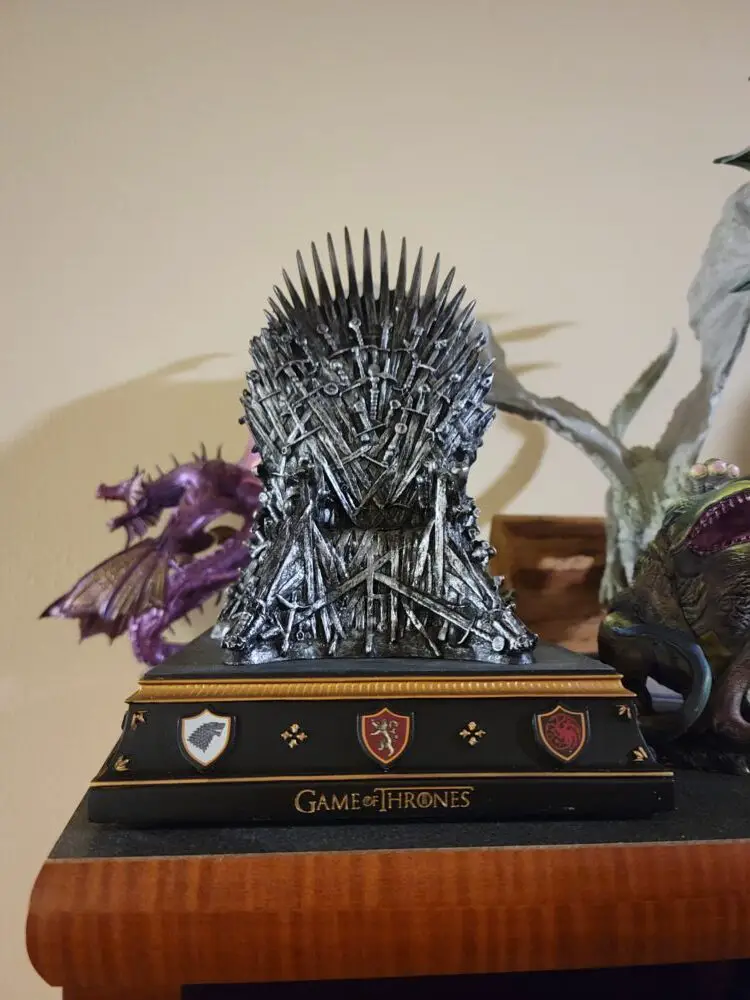 The Noble Collection comes in clutch again with something for the Game of Thrones Dads out there (though we understand if he's still a little mad about the ending. We all are). This honking massive statue is officially a "bookend" but it's really just a hefty hunk of resin. It's eight inches tall and extremely detailed, featuring the sigils of the great houses all around the base and a perfect recreation of the iconic Iron Throne as seen on both Game of Thrones and House of the Dragon. Whether it goes on a shelf next to books or stand on its own as decoration, it's a great way to show your dad that his position is unstable and that he should never truly feel comfortable. Or something like that…
Images via respective owners. Thanks to The Noble Collection for sending samples to help with this list
Have strong thoughts about this piece you need to share? Or maybe there's something else on your mind you're wanting to talk about with fellow Fandomentals? Head on over to our Community server to join in the conversation!