It's a well-known fact that many perfumes smell similar to each other. In some cases, an expensive brand will take on the DNA of an affordable fragrance and attempt to ramp it up, while in others, an affordable brand might recreate an expensive scent at a much lower price point. There are even cases, such as that of Tom Ford's Tobacco Vanille, where the central idea of a fragrance is so popular and appealing that similar fragrances can be found at virtually any price point.
Perhaps the most common form of this phenomenon is the fragrance trend – just look at how many melony-fresh scents came out during the nineties, or how many rose-oud fragrances burst onto the market in the mid 2010's.
This is all a long-winded way of saying that clone houses are simply a more direct form of a phenomenon that's been a part of perfumery for decades. For those new to the idea, a 'clone house' focuses on recreating expensive fragrances and selling them at an affordable price. Virtually every designer house has 'cloned' a fragrance at one point or other, but clone houses make this process their focus. It's perfect for customers who like the ideas behind unattainable fragrances and are willing to sacrifice brand prestige for a scent that smells ninety percent similar.
However, these clone houses can be extremely hit-or-miss. That's why The Fandomentals has compiled a holiday list of excellent clone houses for your shopping purposes. While no clone is going to smell exactly the same as the fragrance that inspired it, you're likely to find something from these lines that pairs the value of affordable fragrance with the profile of something luxe and delightful.
Dua Brand
This is a well-known house in "fragcomm" that not only offers "inspired expressions", but also offers clones of scents that have been discontinued or reformulated. They also have a "concept" series that splices together DNA from multiple popular fragrances as well. And, unlike some clone houses, Dua Brand has an entire lineup of original blends they've created to choose from as well.
Now, these are a little on the pricier side as far as "clones" go, but keep in mind that you're buying an extrait concentration so a little of this is going to go a long way. Also, Dua regularly runs sales (they have one for BFCM weekend) that go up to 30% off the listed price as well. Kori has tried both inspired blends and original blends and considers them one of the best options on the market for affordable luxury scents.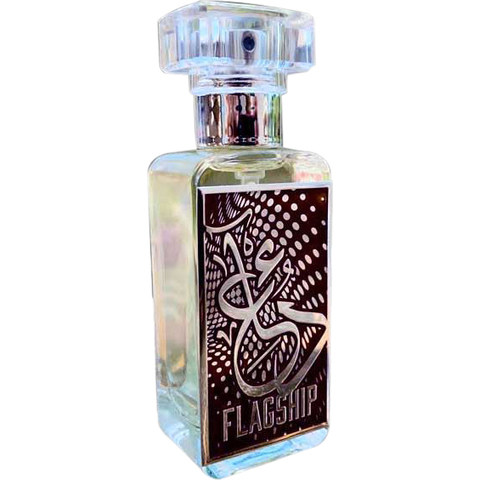 Montagne Parfums
Another highly rated house, Montagne has a dedicated following via its private Facebook group and offers high-quality inspired blends at very respectable prices with probably the best presentation on the "clone" market. Now, they don't advertise "inspired by" on the site; they float much in the same vein as other clone companies like Zara. But if you need some help, they do offer a guide in the private group, should you be let in. You can also check reviews of the fragrances on-site. Some kind reviewers might leave you a clue.
As far as Kori's pick, this is hands down the best Le Labo Bergamote 22 alternative she's tried, especially at a price of $40 for a 50 mL bottle. They have some incredible BFCM sales going on, so make sure you check them out this weekend!
Arabian Perfume Oil (APO)
If you're really on a budget and are happy with a fragrance oil that's in the ballpark of 75-80% matching, then check out APO. They're by far the cheapest option with clone oils of popular designer and niche fragrances, and their presentation is solid. Keep in mind that this company is located in the United Kingdom, so shipping to those of us across the pond will take a little longer. However, the cost to ship isn't prohibitive and nowhere near as cumbersome as alcohol-based fragrance sprays (since these are alcohol-free oils).
Kori's recommendation for this house is to use them to get a feel for fragrances that don't offer samples/you can't find on decant places. You'll get an overall feel for how they'll work and smell on your skin, without having to purchase an entire bottle. Plus, if you're a Muslim and want to avoid any alcohol products as much as possible, particularly during Ramadan, these are a great way to still wear a fragrance product!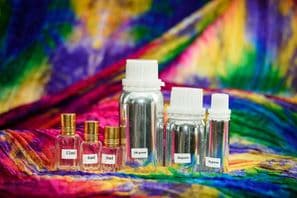 Armaf – CDNIM
We're including Armaf on here for one reason. Yes, we know some of you are always going to consider Creed's Aventus the absolute king. But that doesn't mean you should pay $300 a bottle for it! If you refuse to look at Montblanc's Explorer (which is Kori's preferred "similar DNA expression"), then take a look over at Armaf's Club de Nuit Intense Man (or CDNIM). You'll get a similar experience for much cheaper… Amazon currently sells CDNIM for $32.45 for a 3.6 oz bottle. Just, y'all, please. Don't bathe in this, nobody likes a walking scent explosion, and nobody likes this DNA base enough to want to lose their sense of smell entirely over it.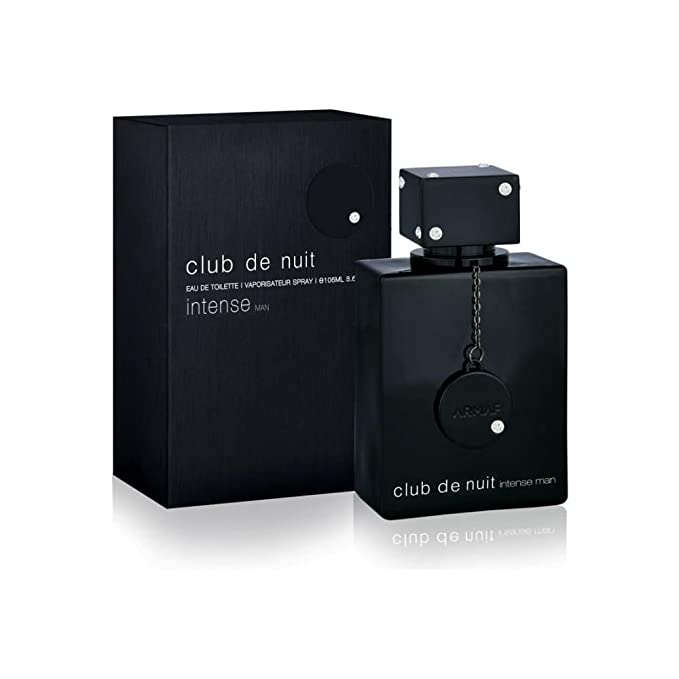 Rasasi
Rasasi is an Arabic house that mixes original blends with some "similar DNA blends" in its offerings. But you'll never know based on any of its advertising. The closest way to tell if you're looking at a clone is to do some Fragrantica research, and even then it isn't always clear. That said, we do recommend taking a look at their popular Hawas for Him fragrance (relax, y'all, it's easily unisex).
While many have compared it to Paco Rabanne's Invictus, Hawas has enough of original flavor to stand on its own aka making not necessarily a clone, but a "dupe", which is a strategy other companies like Zara have done with scents like Rich, Warm Addictive that draw comparisons to Tom Ford's Tobacco Vanille. Speaking of…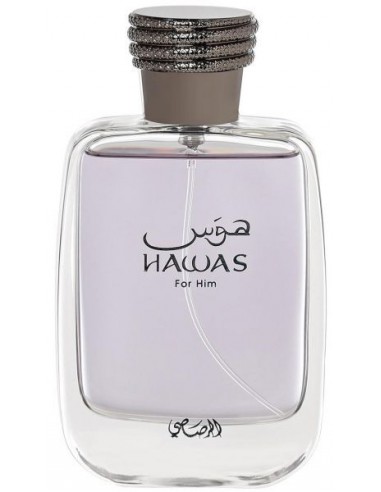 Zara
Yes, Zara is ubiquitous for fast fashion, and some would argue the same of their fragrances. That said, they offer their own take on popular scent "profiles" aka "dupes" for a fraction of the cost of the higher-end products. As mentioned, check out (if you can find them) Rich, Warm, Addictive from the Tobacco Collection, Red Vanilla, or The Denim Jacket.
Images courtesy of Dua Brand, Montagne Parfums, Rasasi, Zara, and Armaf
Have strong thoughts about this piece you need to share? Or maybe there's something else on your mind you're wanting to talk about with fellow Fandomentals? Head on over to our Community server to join in the conversation!