In one of the most packed-in half hours I've ever seen as press, yesterday's D&D Direct had a LOT going on. I already went into detail about the two big announcements, the return of Spelljammer and Dragonlance, but there was so much more to see that it was sometimes hard to keep up. To help you out, and dig a little deeper into some of the news, here's the rest of the announced projects we can look forward to this year and the next.
MINIS! IN! SPACE!
Wizkids has announced they'll be producing an Icons of the Realm line for Spelljammer, including new "ship scale" figures that will allow players to recreate space battles on their own tabletop.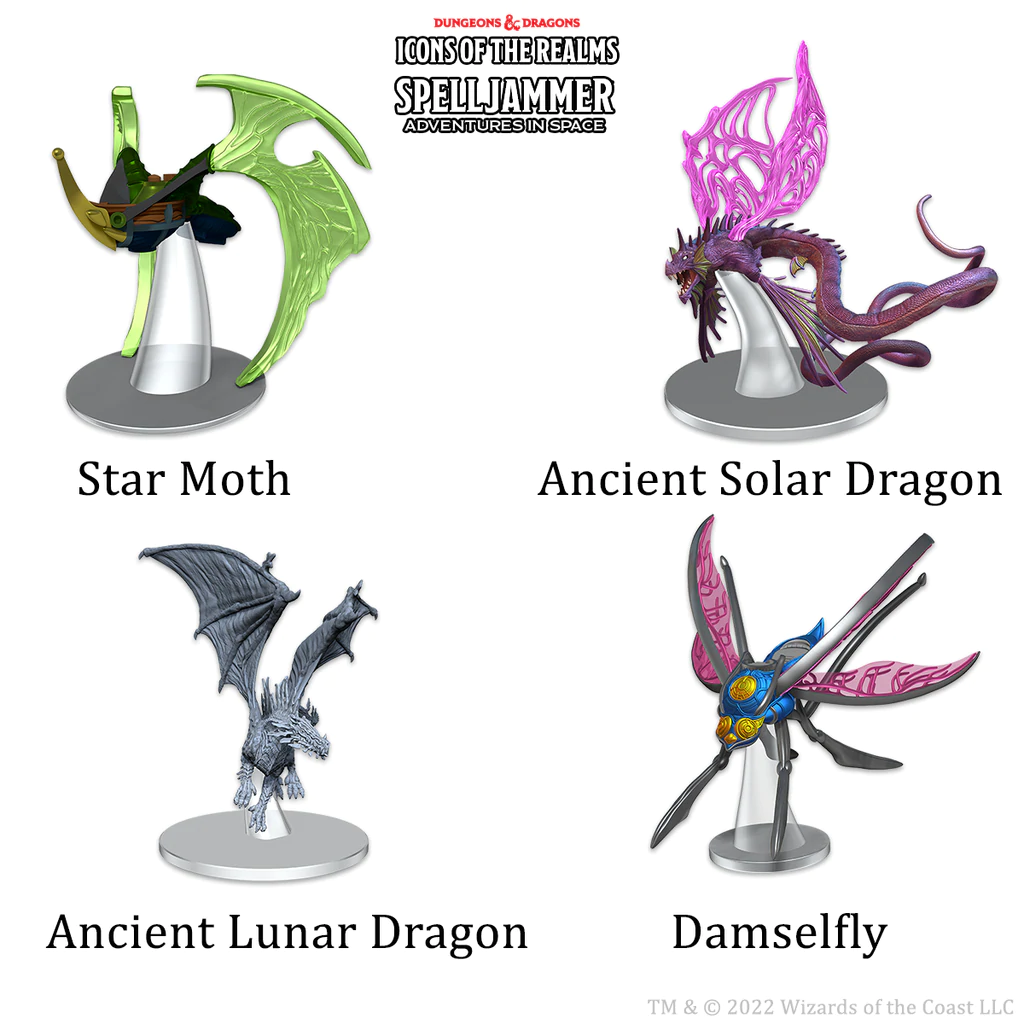 The figures and boxes are available for pre-order here.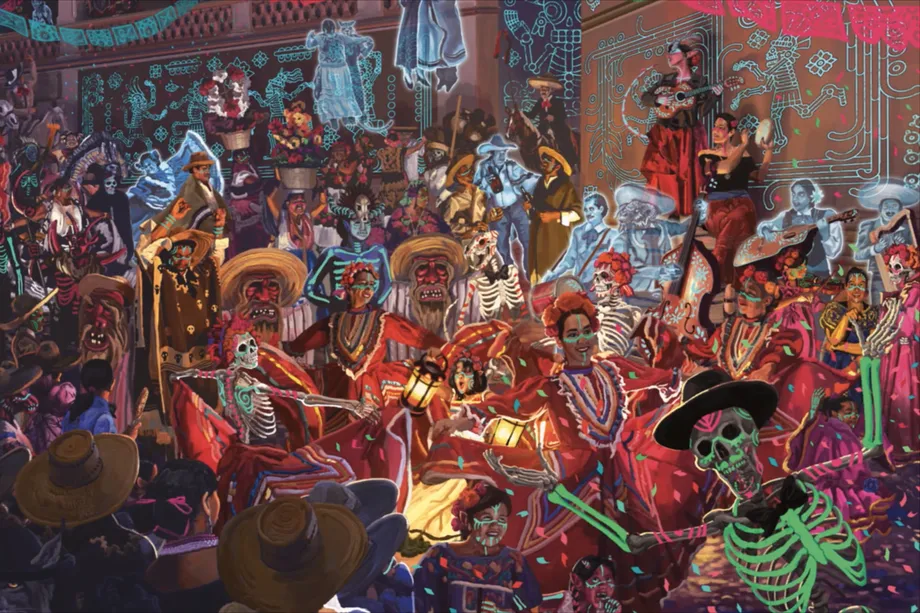 There wasn't too much to learn about Tales this direct, but project leads Ajit George and Wes Schneider did give us a few little tidbits of info about the upcoming anthology.
While there are 15 portals used for interdimensional travel in the book, 12 more of them are broken and can be used to connect to a DM's home setting.
The titular Radiant Citadel is led by a group called the Speakers for the Ancestors
The 5th Level Adventure by TK Johnson is titled "Wages of Vice"
The 14th level Adventure "Orchids of Invisible Mountain" by Terry Hope Romero takes players into the deepest parts of the feywild and features the mysterious "Whistler monster."
The 4th level adventure is "The Fiend of Hollow Mine" by Mario Ortegón and revolve around a D&D version of the Dia de los Muertos/Day of the Dead celebration and have lots of parties and communion with spirits.
Put Your Campaign In A Box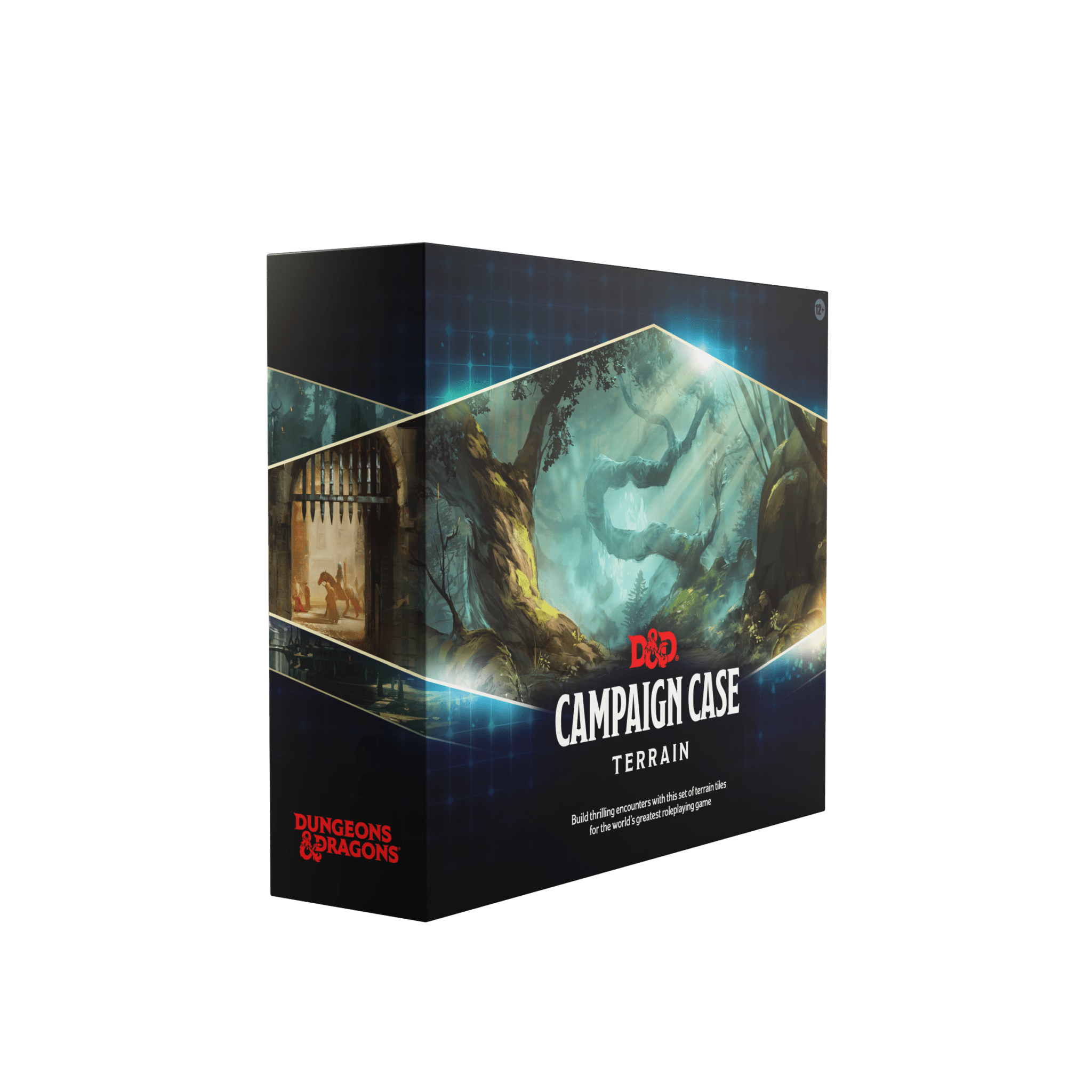 Wizards is adding to its array of DM Tools with the brand new Campaign Cases, an all-in-one way to make your life easier at the table. The Creatures Campaign Case features three token sizes and 159 reusable creature clings you stick on and off of the tokens as needed. The Terrain Campaign Case contains 30 interlocking, double-sided terrain tiles and reusable clings to customize around your adventure.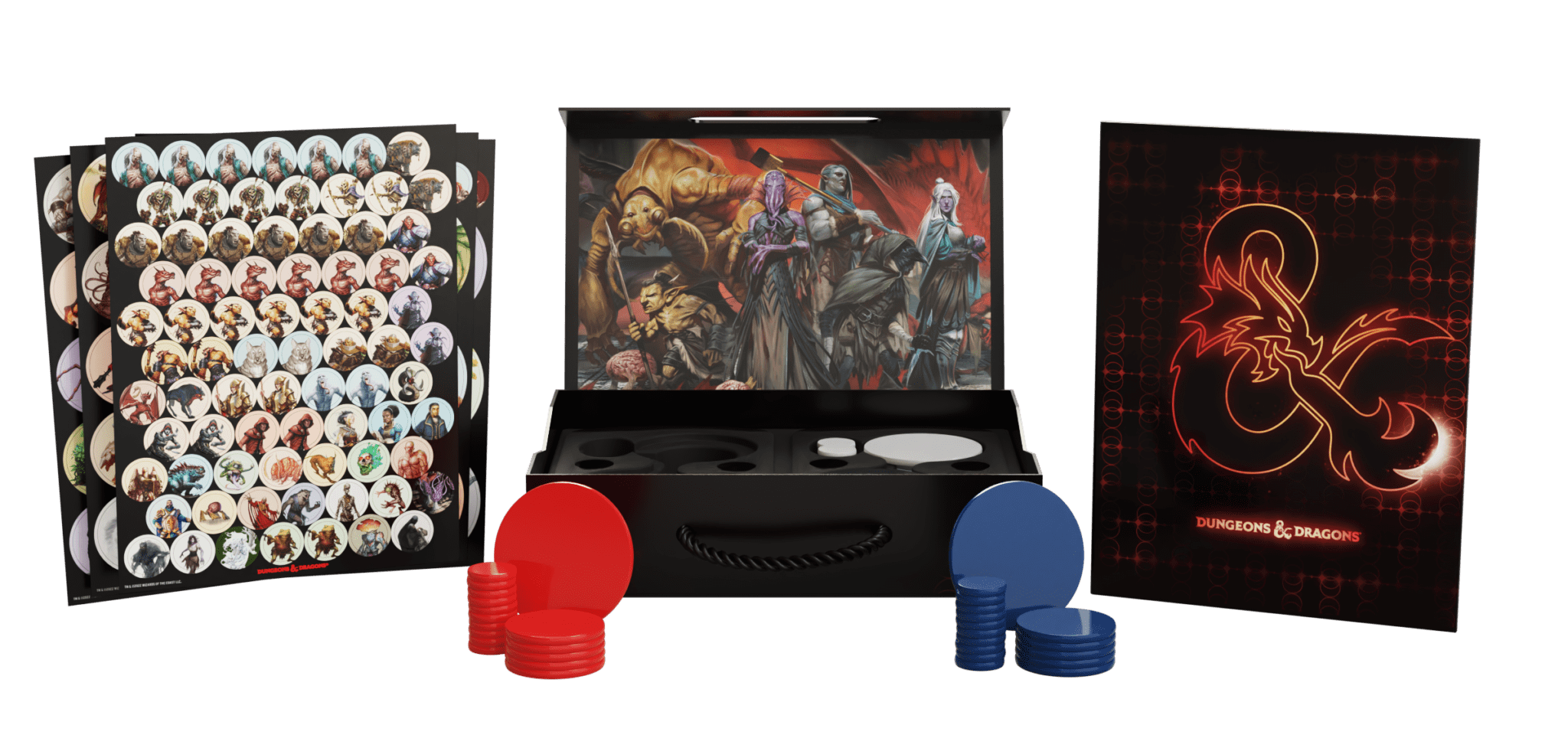 Both cases have a carrying handle for transport and a nice keepsake box to help with the all-important shelf appeal.
Here Be Dragons: A New Starter Set!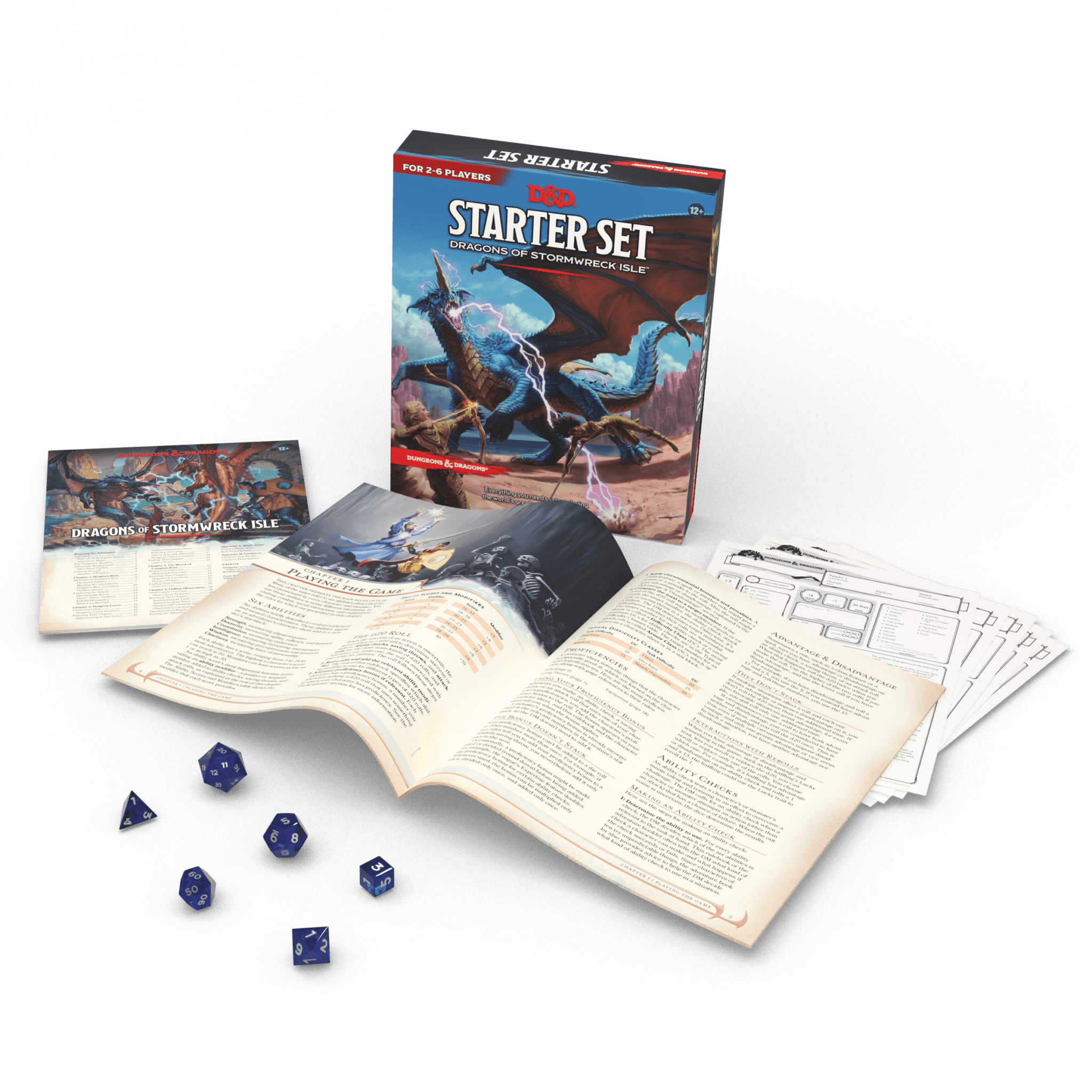 Prospective players have an exciting new entry point to the world of Dungeons & Dragons with this new and improved starter set. Dragons of Stormwreck Isle features a streamlined, easy to learn adventure set on a mysterious island off the Sword Coast. According to D&D Product Manager Natalie Egan, the new set represents eight years of feedback from the community. The team has overhauled and streamlined everything about the new player experience. A new digital player hub has been introduced as well, allowing for a new level of connectivity and continuity for players. It's meant to "teach folks how to play D&D in 15 minutes." Egan also noted that the adventure has been crafted to help more experienced players learn how to DM if they so choose.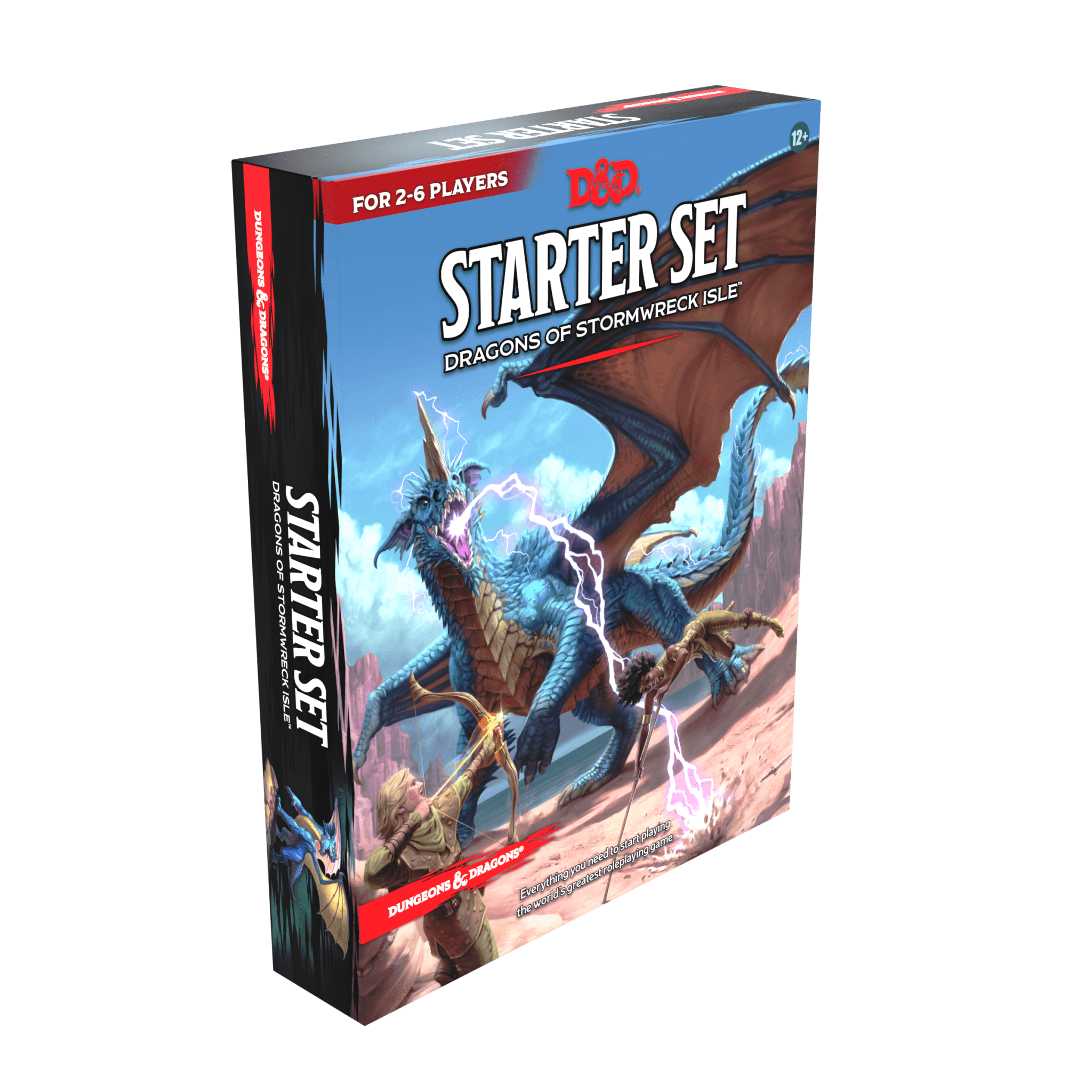 D&D Starter Set: Dragons of Stormwreck Isle will launch as a US Target Exclusive in August, with the worldwide mass release set for October 4, 2022. It will also be a part of the new Global initiative from Wizards, which will offer translations of this title (along with Tasha's Cauldron of Everything, Multiverse of Monsters, and Curse of Strahd) in French, Italian, German, and Spanish.
Monsters Of Multimedia
D&D Direct viewers also got updates on some of the upcoming multimedia projects being worked on by Wizards or their partners.
The first was an updated on Baldur's Gate III, revealing the revamped look of the game in Early Access as well as glimpses at the unseen portions of the game. Release is set for 2023.
Paramount's D&D movie got a teaser as well as a full title: Dungeons & Dragons: Honor Among Thieves. Starring Chris Pine, Michelle Rodriguez, Regé-Jean Page, Justice Smith, Sophia Lillis, Chloe Coleman, Daisy Head, and Hugh Grant, the movie is set to release March 3, 2023.
A new actual play show is releasing soon from D&D titled Legends of the Multiverse, starring a core cast Sunny (Deborah Ann Woll), Kaiho Karoshi (B. Dave Walters), Bac Si (Gina Darling), Riddle (Meagan Kenreck), and Torven (Todd Kenreck). Each arc will have a different Dungeon Master, and special guests like Sungwon Cho, Brennan Lee Mulligan, and Jim Zub appearing throughout the story. The hour-long episodes begin April 27 at 5PM PT (8PM ET).
Images via Wizards of the Coast
Have strong thoughts about this piece you need to share? Or maybe there's something else on your mind you're wanting to talk about with fellow Fandomentals? Head on over to our Community server to join in the conversation!